Search The Beachwood Reporter
Subscribe to the Newsletter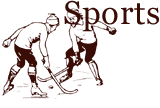 Several cases working their way through the legal system have placed a national spotlight on the issue of transgender access to bathrooms.
While some states have taken steps to allow access based on gender identity, many are considering legislation that restricts bathroom use by the sex assigned at birth.
Most of these court cases also apply to student-athlete access to locker rooms and question schools' obligations to provide appropriate facilities as well as the rights transgender athletes have to access these facilities.
The result has been considerable debate over how to accommodate the needs of transgender athletes. As researchers who focus on diversity and inclusion in sport, we see significant changes in the ways trans athletes are treated and believe there are pragmatic solutions available that will serve all athletes.

Continue reading Better Locker Rooms: It's Not Just A Transgender Thing »
Inside Sports
Breaking Beachwood Sports Feed!