Search The Beachwood Reporter
Subscribe to the Newsletter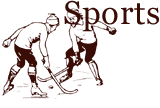 Women have made great strides in the world of sports over the past 50 years.
Especially in some individual sports, female champion athletes today earn far more money and command a much bigger audience than their predecessors - thanks to breakthroughs by tennis champions like Billie Jean King and Venus and Serena Williams and top golfers such as Kathy Whitworth, Nancy Lopez and Michele Wie.
We are fans of women's basketball and scholars who study the role that gender plays in sports and the changing status of female athletes. Despite massive changes in attitudes toward women who excel at sports overall, with few exceptions we've observed that the disparity between what adolescent boys and girls can aspire to accomplish in professional basketball today remains enormous.

Continue reading Girls Are Reaching New Heights In Basketball, But Huge Pay Gaps Await Them As Professionals »
Inside Sports