Search The Beachwood Reporter
Subscribe to the Newsletter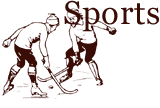 The tank is tanking. The idea that the Bulls would be terrible this year to get a great draft pick isn't working out. And thank goodness for that.
Oh, and I've been wrong about just about everything.
The Bulls are 14-7 since starting the season 3-20, and Monday's 119-111 victory over a Miami team that had roared into town with a seven-game win streak was yet more evidence of that. I've had plenty of company, but still . . .
And let me preface this by saying I believe that if I am qualified to write about any sport, I am qualified to opine on basketball. I've written more stories about the sport than any other. I love the game and I love that the city where I have lived my whole life is a basketball city first and foremost.

Continue reading SportsMondayTuesday: The Bulls Are For Real »
Inside Sports