Search The Beachwood Reporter
Subscribe to the Newsletter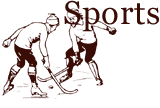 An occasional column featuring the whereabouts of ex-Cubs.
1. Jeimer Candelario.
The Cubs sent the Candy Man to the Tigers last season along with Isaac Parades and some cash in exchange for Justin Wilson and Alex Avila. Parades is still just 19 and not expected in the bigs for a couple more years. Candelario could be Detroit's third baseman of the future, though he has been as frustrating at times to manager Ron Gardenhire as heroic. He's tallied 19 home runs and 53 RBIs this season, though his OBP is just .317.

Continue reading The Ex-Cub Factor »
Inside Sports