Search The Beachwood Reporter
Subscribe to the Newsletter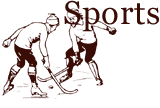 Time for a positive column on the Cubs.
They won two of three over the weekend. And they did so despite the good work of a young Padre shortstop, Fernando Tatis, Jr., who looks like he will be torturing White Sox fans for the next decade-plus.
The Cubs (54-45) now lead the Brewers in the NL Central by three games in the loss column. Yes, they need more hitting, but Theo is on the case. And he still has a week-and-a-half to make moves before the July 31 trade deadline. Trades or no trades, at the end of the day Sunday the Cubs boasted an 85.6 percent playoff probability, according to Fangraphs.

Continue reading SportsMonday: Rolling Cubs Hit Tough Road »
Inside Sports