« September 2006 | Main | November 2006 »
October 31, 2006
Over/Under
What a great week of NFL action! Wow! I was on the edge of my seat!
Or I would have been had the words "anniversary," "sequestered", and "north" not intersected last weekend. Much like my wife, Northern Wisconsin knows nothing of NFL Sunday Ticket.
Here, though, is what I think happened:

Green Bay 31, Arizona 14: After losing to equally poor Green Bay, Dennis Green fires all his assistants, the GM, the owner, and the fans. "If we're going to turn this around, my team needs no distractions from those who say I'm doing a poor job," he explains. Inspired, Karl Rove follows suit and fires President Bush.
Jacksonville 13, Philadelphia 6: In a show of support for Michael J. Fox, McNabb declines his pre-game meds and passes for only 161 yards.
Oakland 20, Pittsburgh 13: Raiders owner Al Davis goes to the game as "The Crypt Keeper," scaring Steelers QB Ben Roethisberger into four interceptions.
Dallas 35, Carolina 14: Dallas scores 25 fourth-quarter points after T.O. writes an individual letters of apology to his teammates at halftime.
Last Week: 4-2
Overall: 13-31-2.
Lesson: Don't watch games in which I have publicly predicted the outcome.
Over-hyped: Oakland at Seattle (Monday night)
Storyline from ESPN: Oakland brings their two-game winning streak into Seattle. Seattle, short Hasslebeck and Alexander, looks to snap their two-game losing streak. Therefore, a game that keeps viewers tuned in to the end.
Real story: You can shine up a turd, but it's still a turd. ESPN is trying to shine this turd. After this game, all that will be left is the smell of crap. Oakland failed to generate 100 yards of offense at home last week and has a substandard rookie quarterback. Seattle is one of the toughest places for visiting teams to play. Game over.
Pick: Seattle minus 6.5 points/Under 38 points scored.
Under-hyped: Cincinnati at Baltimore
The Colts-Patriots game in the big enchilada this week, but the Bengals-Ravens tilt deserves some love. Why? Intangibles. Elite QB (Palmer) vs. Overrated QB (McNair). Very good defensive player (Ray Lewis) who overshadows the true star (Ed Reed). Head coaches who receive too much credit for their teams' success. And, most importantly, a division game of two rivals who would love to place a shiv in each other's ribs.
Here is the only intangible you really need to know:, though: The Bengals need this game more than the Ravens. Cincinnati is a more balanced football team with a healthy Chad Johnson, they play pretty well on the road, and Marvin Lewis deserve some credit. They will go into M&T Bank Stadium and pull this one out.
Don't get me wrong - watch the Colts-Patriots game. But leave room for this one, too.
Pick: Cincinnati plus 3 points/Over 38.5 points scored.
*
For more Emery, see the Kool-Aid archive, and the Over/Under archive. He can be contacted at Eric_Emery12345@yahoo.com. Or berate him publicly.
Posted by Beachwood Reporter at 3:17 PM | Permalink
The [Tuesday] Papers
1. From the just-released 2006 Crime and Justice Index by Chicago Metropolis 2020:
* Whites make up 70 percent of drug users in Illinois; blacks make up 80 percent of those imprisoned on drug charges.
* An African-American in Illinois is as likely to serve a prison sentence as go to college.
* Illinois was singled out by Human Rights Watch in 2000 for having the highest incarceration rate of black male drug offenders than any other state.
* People convicted of drug offenses now make up 40 percent of all prison admissions in Illinois. In 1985, it was 8 percent.
* 42 percent of adult inmates tested below the sixth-grade level in 2005.
* Youths who have been exposed to gun violence are twice as likely as others to be violent. One in four children studied in Chicago South Side neighborhoods had witnessed a shooting. One in three had witnessed a stabbing.
* Schizophrenia, major depression, bipolar disorder, and post-traumatic stress are two to four times more prevalent in jail and prison populations than in the general population.
2. "There is no unanimity of opinion on the reason crime rates have fallen here and nationally, but experts usually point to the aging population, longer prison sentences, improved economic conditions, or a combination of all three," said Paula Wolff, senior executive at Chicago Metropolis 2020, in a news release.

3. Doonesbury's War.
4. The Pentagon is spending your tax dollars to improve the way it lies to you.
5. Cardinal George responds to Neil Steinberg.
6. The Pentagon's new rapid response team is still working on a rebuttal to George. So is Steinberg.
8. A new Tribune/WGN-Ch.9 poll shows Rod Blagojevich and Todd Stroger both holding 15-point leads in their respective races, despite - or because - both are running fundamentally dishonest campaigns. The Tribune editorial page and Eric Zorn do some fact-checking.
[UPDATE 8:25 a.m.: As Rich Miller reports, a Daily Herald/ABC7 poll has Peraica ahead by 9 points. Miller suspects a small sample size and old data are to blame, but that's a 24-point spread from the Trib poll.]
9. Blagojevich responded Monday to reports that his wife received real estate commissions "through a woman who holds a long-standing no-bid state contract and whose banker husband has business pending before state regulators," the Tribune reports.
"The governor told reporters his wife has every right to run her business as she sees fit. 'You know, there's a sexist quality to that story - somehow moms who have their own businesses, who are women, can't do things that way.'"
Wrong. The spouse of any governor - male or female - loses the right to do business as they see fit. It's called ethics. Beyond that, what's offensive is the governor suggesting that it is perfectly appropriate for a woman to trade on her husband's political connections - and for him to speak for her when she can speak for herself.
10. "[T]he governor's office says there is no conflict of interest, noting the Mahajans and Blagojeviches are longtime friends," the Tribune report says.
Previously reported: "When questioned by a Tribune reporter, Anita Mahajan denied her friendship with the Blagojeviches and said didn't know who Patricia Blagojevich was until someone brought it up at the first closing. 'I didn't hire her,' Mahajan said in a brief interview from the balcony of her Chicago townhouse. 'I didn't even know who she was until closing. That's when I heard she was the governor's wife.'"
So somebody's lying. We have a right to know why.
11. "Whatever his foreign policy positions, Kirk quickly realized after his first term win that a 2-point plurality was not a lock on re-election," says The Week Behind. "He courted the Daley administration and became, in the House Republican caucus, the leading spokesman for Daley's ambitious plan to expand O'Hare airport and get earmarked federal funds to help Chicago rebuild a number of CTA platforms. In the last year, Kirk has been observed at least a half a dozen times visiting Daley's 5th floor office in City Hall for appointments that weren't on the mayor's public schedule, the implication being that Kirk is Daley's Republican in Congress."
12. The Tribune Company is about to implode but the Sun-Times business section thinks its more important to re-publish a Harris bank press release about the promotions of four district managers as its big story today.
13. The best TribCo coverage has been in the Los Angeles Times, but the local media might want to start contemplating the impact upon the city's civic life if Tribune Company is broken up.
14. Product Placement of the Day: Sears.
15. Today's big Lifestyles story in the Sun-Times: "Fat Cats: The Sun-Times Puts Two of Chicago's Tubby Tabbies On a Diet."
I'm not even going to provide a link, though I heard Todd Stroger enjoyed the story.
16. "Baseball people can turn into corporate guys when they wind up with the big-market Cubs. It's a place where a big name (Dusty Baker) means more in hiring a manager than whether he can run a bullpen."
17. "7 Reasons Kids Still Dig Dylan."
18. The Sun-Times editorial page spent months excoriating Todd Stroger. Then it endorsed him. I chart the folly here.
19. The governor says the Stuart Levine plea deal puts him in the clear. Here's why he's wrong.
20. Isn't it about time we gave more than lip service to caring about our architectural legacy and unique look and feel of our city?
The Beachwood Tip Line: Back at ya'.
Posted by Beachwood Reporter at 6:34 AM | Permalink
October 30, 2006
The [Endorsement] Papers
On September 21st, the Sun-Times editorial board was beside itself. "It was with some surprise - oh, let's be honest and say our jaws dropped - to read that Mike Quigley, the reformer on the Cook County Board, the man who always questioned the way former president John Stroger did business, was throwing support to Stroger's son, Todd, in his bid to become the next County Board president," the board said that morning.
"One wonders about Quigley's motives," the board's editorial continued, "particularly when he [says] he would look 'ridiculous' directly endorsing Stroger so he has sent him 'the best and brightest' of his staff . . . He adds that he hopes Stroger is being honest about wanting reform. Amen. It can only be said that politics makes strange bedfellows."
The headline to the piece: "Is County Ready For This Kind of Reform?"
A month later, the Sun-Times editorial board endorsed . . . Todd Stroger.

Just as Quigley feared but avoided, the page looked ridiculous. And not just because of the ground it staked out in its Quigley editorial. Here's what else the Sun-Times editorial page has had to say about Stroger this year:
May 15: In "Davis' County Board Interest Raises Political Hopes," the page called the nomination of Stroger as an unwelcome "nepotistic outcome."
May 16: In "Theory of Relative-ity Is Wrong For Public Office," the page said: "It looks like our political aristocracy is about to anoint another relative to high office after the usually decisive Democratic primary . . . If the voters are unhappy enough about these hand-me-down politics, the GOP just might 'steal' that election from under the noses of the ruling Cook County Democrats."
June 29: In "Voters Should Be Very Angry At Cook County Machinations," the page called the maneuvering to put Todd Stroger on the ballot an "outrageously self-serving scheme."
This editorial also marked a turning point in the page's assessment of Todd Stroger's aldermanic record. On May 15, the page said "Todd Stroger has served as a good representative for his South Side ward." On May 11, the page said, "Ald. Stroger (8th) . . . has contributed a great deal to his South Side ward and the city." On June 29, however, the page said Stroger "has accomplished next to nothing as alderman."
July 6: In "Maybe It's Time To Probe County Board Shenanigans," the page suggested that the way Todd Stroger was installed as the Democratic candidate for county board president be investigated by state attorney general Lisa Madigan or U.S. attorney Patrick Fitzgerald. The page added, "The voters certainly have the recourse of the voting booth to address this bizarre circus. Stroger's handlers are betting the voters won't use it. Will we prove them wrong?"
July 16: In "This Kind of Politics Is What Gives Outrage A Bad Name," the page said: "Here's the most brazen and outrageous thing about the powerbrokers who are orchestrating the coronation of Ald. Todd Stroger to his father's seat as Cook County president: They're not even pretending they have the public's interest at heart. Instead, it's about quid pro quos, tit-for-tats and raw me-first politics, without even an insincere wink at good government. They are arrogant and unafraid, because they think voters can't or won't do anything to stop them. When will voters decide enough is enough?"
The page went on to complain that too often in county government "you don't hire the best person for the job. You hire the person who can continue the status quo. You hire the person who can keep the insiders happy. You hire the person you can control. You hire the person who can give you the biggest political bang for your political buck. As for the public? They're sheep. They'll stay in line."
The page also snidely referred to Ald. Bill Beavers' assertion that Stroger was "not a puppet," and "has a backbone."
July 18: In "A Sad Case Of Quid Pro Stroger," the page said: "[T]he younger Stroger will get the nod . . . not because he is a better candidate, but because [party leaders] are in debt to his dad. There is, of course, something wrong with a system that places a higher value on political payback than on an honest evaluation of a candidate's qualifications. Todd Stroger has done little to distinguish himself as a state lawmaker and alderman and has said little to convince anyone that he's prepared to govern."
The page also said Stroger represented "a status quo that has made a mockery of democracy and government in Cook County."
Readers responded to the Sun-Times's pleas with letters to the editor published under headlines such as "Send the Hacks a Message," "Where's the Outrage?," "New Low of Nepotism," and "Perfect Time To Clean House."
So imagine the discombobulation that readers - and the political community - felt when they turned to the Sun-Times editorial page on Sunday, October 22 to find "Todd Stroger for Cook County Board President."
Why did the paper endorse Stroger? For reasons it has never made clear.
For example, in its endorsement the paper tried to argue that Stroger would be more likely to achieve reform than opponent Tony Peraica because of the board's Democratic majority. The paper ignored the fact that the number of reformers and Republicans on the board comes to 10 of 17 members - 11 if John Daley reads which way the winds are blowing. Not that there is any validity to the argument to begin with, but even the paper's strange internal logic doesn't hold.
"[W]e recognize the reality that if change is going to happen in this Democrat-dominated body, it's going to come from within the Democratic party," the page argued.
Huh? So if, say, former Republican Gov. Jim Edgar were running for county board president, you would still pick Todd Stroger because as a Democrat he'd be more effective?
The editorial also ignores the many Democrats who will cross lines to support the Republican Tony Peraica in this race. Are they unwise to vote for what the paper feels is sure to be paralyzed government?
Perhaps most extraordinary is the endorsement's promise to "assign extra reporters" to watch over Stroger. Aside from the question of whether an editorial page can really assign extra reporters to cover anyone, how do you endorse a candidate who requires such a move?
It gets better. The page then endorses Peraica over his Democratic opponent for his 16th district seat, saying "We trust Peraica will continue to prod Democrats to change the government."
Additionally, the page could have solved its dilemma by endorsing as many Republicans as it thought it would take to make a difference - just to follow its line of logic an additional step - but instead ended up endorsing all 7 of 8 incumbents running in contestable races and let the rest off the hook. I guess county government isn't so bad after all.
Two days after its endorsement, a reader wrote a letter titled "Dumbfounding Endorsement."
That's putting it lightly. Disingenuous is another word that might work. On Oct. 27, editorial page editor Steve Huntley revealed as an aside that the paper had endorsed Gov. Rod Blagojevich not on the merits but "because of his stand on issues important to the paper's readers."
Is that the calculation the paper made in Stroger's case as well?
The paper doesn't say, but it's not likely that the editorial board itself settled on Stroger after reasoned debate. Did the order come from the office of publisher John Cruickshank?
*
Four years ago, the Sun-Times editorial board decided that Paul Vallas was the best candidate in the Democratic primary for governor. Then-publisher and now-felon David Radler overrode that selection in favor of Blagojevich for reasons that were never made public and explained to readers, who you would think are owed honest service from their newspapers.
Cruickshank and editor-in-chief Michael Cooke never came clean about what happened behind-the-scenes with the endorsement either; Cooke was particularly, shall we say, dodgy, about it in a phone interview with me before Election Day that year. And that's putting it politely. (Famously, among the political set, the paper also endorsed prototype political hack Ted Lechowicz over Forrest Claypool for Cook County board.)
The paper obviously has done nothing to restore its credibility since in the endorsement department.
*
Peraica's campaign called the editorial "Stuck on stupid redux." Campaign consultant Dan Proft said: "The Sun-Times' extraordinary and confounding endorsement of Todd Stroger for County Board President is, quite simply, a violation of the public trust. Besides flying in the face of common sense and the manifest weight of the evidence in this race, it is completely at odds with virtually every Sun-Times commentator who has weighed in on this campaign."
Sun-Times reporter Scott Fornek said on Chicago Tonight: "To me, when I read it, it was not an overwhelming endorsement."
*
Neither the Tribune, nor Crain's Chicago Business, the Daily Herald, the Daily Southtown, the Pioneer Press newspapers, nor the Star newspaers have found the Sun-Times's logic compelling. In fact, I doubt that argument never occurred to them. They all endorsed Peraica. The Sun-Times editorial page: coming to you from an alternate universe.
*
The Tribune is more transparent in its process. Who is the Tribune's editorial board? You can meet them here. Who is the Sun-Times's editorial board? None of your business. (You'd be depressed learning the truth anyway.)
In fact, the Sun-Times ended up endorsing the entire Democratic slate for state offices, which is pretty odd considering how right-wing the page is. Odder still was the pretzel logic employed at times to get to the result the paper wanted for reasons not spelled out to readers.
For example, in its endorsement of Blagojevich, the paper said, "The governor said the charges against [indicted advisor Tony] Rezko, if true, represent a personal betrayal by Rezko, and that he himself has never been involved in any unethical or illegal fundraising. Our experience with Blagojevich prompts us to take him at his word."
People in his own party don't even take him at his word. Legislators got so frustrated with this guy they started making him write Memorandums of Understanding to hold him to his word. C'mon, Sun-Times, what's really going on here?
The editorial goes on to cite accomplishments of the governor that are in fact highly controversial, and in at least one case, apparently illegal.
The page applauds the governor putting $10 million into stem cell research, but declines to acknowledge that the governor himself has admitted "hiding" the money in the budget so opponents couldn't find it. The page also cites the governor's I-Save-Rx program while noting that the state auditor general found that the program "broke federal laws and didn't serve that many Illinoisans." How is that a point in his favor? "But Blagojevich's leadership style has been to forge ahead and deal with the consequences later," the page says approvingly. Apparently the paper approves of forging ahead with no regard for consequences or legalities.
That's not to say there isn't a case to be made for Blagojevich - particularly considering the competition. But the paper failed to make it, because it obviously didn't believe in it.
*
Likewise, the page says Republican treasurer candidate Christine Radogno "has an impressive background in politics and legislative work on fiscal issues" but then endorses controversial Democratic candidate Alexi Giannoulias, who has been disowned by large chunks of his own party. The paper is not bothered by the glib, ambitious, and rich 30-year-old Giannoulias's not-ready-for-prime-time performance.
Instead, the page relays the delusion that "if elected, he could be a catalyst for reaching out to young citizens about the value of public service."
Right.
The Tribune's endorsement of Radogno is more convincing, and plenty of Democrats will cross over in this race given the questions about Giannoulias's banking practices.
*
With congressional approval ratings at an astonishing lows, you'd think the watchdog newspapers would be in a mood to throw the bums out. Instead, they are in a mood to keep the bums in. In U.S. House races, for example, the Sun-Times endorses every incumbent. Is our delegation that good? That much better than the rest of the nation's? And how does such a conservative page endorse Rahm Emanuel and Jan Schakowsky?
The page also endorsed Dan Lipinski "only because his constituents seem unbothered by the appalling manner in which he was installed by his father." What gives the page the idea that his constituents are unbothered? Plus, is that reason enough? I mean, if an editorial page is just going to follow the voters, why not just print a poll?
*
Tony Peraica was the Tribune's first endorsement out of the box, and you get the feeling this is the race the paper feels most urgent about, including the governor's race. Still, the paper's unsurprising endorsement of Judy Baar Topinka is far stronger than the Sun-Times's backing of Blagojevich.
The Trib stumbles, though, when it says that voting for Green Party candidate Rich Whitney "might feel good, but the practical impact will be to preserve the status quo in the governor's office."
I've heard that Whitney may be taking votes from Topinka, but isn't it more logical to think that disaffected Democrats would go Whitney's way?
*
A "Local Draw" cartoon in the Trib's perspective section recently printed its sample ballot for governor:
Rod Blagojevich
Judy Baar Topinka
Anybody Else?
Anyone?
Anyone?
Bueller?
Bueller?
Rich Whitney spoke up, but I guess the teacher didn't hear.
*
Crain's, on the other hand, says the governor "has presided over an administration of unparalleled venality, and for that reason alone we cannot endorse him."
*
The Tribune endorsed Michael Madigan in his 22nd district race over a candidate it suggests is a Madigan-backed stooge. "Voters lose, however, because once again they don't get a real choice." Then why endorse Madigan? If I'm the Tribune, I take the position that he doesn't deserve the backing of my good name.
Similarly, the Sun-Times called Madigan is a "modern-day Machiavelli" who is "arrogant and openly disdainful of the press" and "the least approachable politician in the House." And then they endorsed him, because he is "extraordinarily effective at his job." That's true - if you think his job is run a tyranny.
*
Finally, read the Tribune's "If The Bosses Get Away With This" as well as the paper's Topinka endorsement, which calls the corruption surrounding Blagojevich a "five-alarm fire" and ask yourself how the paper will justify endorsing Richard M. Daley again.
-
Posted by Beachwood Reporter at 10:10 AM | Permalink
The [Rod & Stu] Papers
Make no mistake - despite the governor's protestations and the unrealistic unmet expectations of some pundits who thought the governor would be personally implicated by now, the plea deal of Stuart Levine does not exonerate the governor. Far from it. Instead, federal investigators have closed the circle tighter around the governor
To that end, the Tribune got it right in its lead story on Sunday that new allegations in the plea agremeent "only increased the questions about corruption"in Blagojevich's administration, rather than buying the spin that somehow the governor came out of this deal with a clean bill of health. He didn't.
"In the 58-page plea agreement, federal authorities spell out allegations that Blagojevich's two top fundraisers schemed almost from the beginning of the governor's administration to use their newfound influence for corrupt purposes."
That is an accurate representation of Levine's plea deal - as opposed to the governor's assertion that "my sense of the guilty pleas is that it was a continuation of all of that that spilled over from one administration to the next."
Um, no. This might have been a fair assertion if some lingering low- or even mid-level wrongdoing ws rooted out. That's not what this is. The shakedown schemes outlined last week are swirling as closely around Blagojevich as the winds of a tornado around its eye. (Even if Blago's ssertion was true, it would be fair to ask the governor how he could end business-as-usual in corrupt state government as he promised in his campaign if he couldn't even put an end to business-as-usual among his top advisors, his own appointments, and his own campaign fund.)
More important than the past, though, is how this deal is a roadmap to the future. While John Kass's stellar column on Sunday was not unreasonably focused on Downstate power broker Bill Cellini, the more telling aspect of Levine's deal in my mind was the implication of Blagojevich's pal, Chris Kelly, in wrongdoing. Kelly and the recently-indicted Tony Rezko have been the governor's two closest advisors. If the governor was merely betrayed by his two closest advisors, that's still a pretty damning indictment (no pun intended) of his judgement in who he has given the keys to state government to. And, just to give the governor the benefit of the doubt for sake of argument, if he never paid attention to press reports swirling about Rezko and Kelly and never called them in and read them the riot act, he failed to do his job. If he never bothered to ask about what his father-in-law, Ald. Dick Mell once alleged - that state board and commission seats were being sold for $50,000 campaign contributions - he was derelict. (Mell recanted that allegation in the face of a libel suit, but perhaps only to clear a path for fededral investigators, much as county and state officials have done.) In addition, Joe Cari has told federal investigators that he was offered a state board or commission seat in exchange for a campaign contribution, even though Blagojevich has tried pass off Cari's allegations as "triple hearsay" - which they are not.
Giving the governor the benefit of the doubt, in other words, doesn't help his case because of his utter failure of vigilance after riding into office as a reformer.
Of course, I'm not so charitable as to give the governor the benefit of the doubt.
Because we also know the feds are investigating "endemic hiring fraud" in the Blagojevich administration that might snare more high-level advisors. Could the upper echelon of the governor's advisors get indicted without the governor himself - the beneficiary of their work in millions of dollars of campaign contributions - escaping the noose?
As Kass says, Blagojevich's fate seems federally inevitable.
Backhanded Blago
Part of the governor's misdirection play last week was to say that "today's news reveals a pattern of wrongdoing by Stuart Levine that betrayed the trust of Gov. Edgar, who first appointed him, and to all of us here in Illinois."
This is wholly disingenuous on Blagojevich's part. As I wrote last year in the pages of Chicago magazine:
"During his term as governor, George Ryan, a Republican to whom Levine had given a $25,000 campaign donation, appointed Levine to the Illinois Health Facilities Board, the Illinois Gaming Board, and the board of the Teachers' Retirement System.
"When Blagojevich was elected, Levine still sat on the health facilities and teachers' retirement boards. Blagojevich reappointed Levine to both posts, despite Levine's party affiliation and a few red flags. After he resigned from the gaming board in 2001, for example, it was revealed that Levine had not disclosed his past investments in the Argosy Gaming Company, a casino owner in Illinois and Louisiana, even as he voted on matters involving his former business partners there. And after landing his board positions, Levine donated at least $10,000 to George Ryan for two years in a row, even though Ryan had barred state board members from contributing to his campaign fund. The contributions had to be returned.
"Blagojevich's spokesperson Abby Ottenhoff says the governor reappointed Levine to the health facilities board because it required a Republican member, and he reappointed Levine to the teachers' retirement board as 'an olive branch,' she says, 'really showing his intention to work in a bipartisan way.'
"Although Levine was known inside Illinois as a Republican rainmaker, his political contributions at the national level skewed toward Democratic officeholders. The burgeoning relationships between Levine, Cari, [former New York comptroller and Democratic gubernatorial candidate Carl] McCall, and the Blagojevich administration grew cozier in late 2003, when Levine paid more than $4,000 to fly the governor and some of his campaign operatives to fund-raising visits to Austin, Texas, and New York City, according to campaign reports and other sources. McCall hosted one fundraising event held in an exclusive New York club, and [Cari's] HealthPoint paid for $3,500 in meals at another funder in the city the next day."
Blagojevich knew full well who Levine was. If he didn't question what Levine was up to, that alone makes him unfit for office.
New Blago Chant
"Given the scope of the scandal, Levine attorney Jeffrey Steinback said it could be two years before his client fulfills his agreement to cooperate with federal prosecutors," the Tribune reported.
Two more years! Two more years!
Double Dutch
Hey, gov - do you still call the allegations in Joe Cari's plea deal "triple hearsay?" Or are they just double now?
Single Scoop
After Rezko cuts a deal, will they be single hearsay?
Gov. Baloneyvich
"He is the quintessential politician who would cut down a redwood tree to he could stand on the stump to talk about conservation, " state Rep. Jack Franks told the Sun-Times. Franks is a Democrat.
Book Bull
Asked by the Sun-Times what book all Americans should read, Blagojevich said: "A phony answer is Alexis de Tocqueville's Democracy in America. Everybody recommends that book and I bet none of 'em read it . . . Can I think about that one?"
* Tony Peraica said Alexis de Tocqueville's Democracy in America. And I have a feeling he's read it, probably more than once.
* Blago must not have been briefed on which phony answer to give.
* I thought the phony answer every politician gives is the Bible.
In-Law
Wonder who Dick Mell will vote for . . .
Posted by Beachwood Reporter at 9:40 AM | Permalink
The [Monday] Papers
[UPDATE 11:30 a.m.: The [Endorsement] Papers and The [Rod & Stu] Papers are now posted. The Political Odds have also been adjusted.]
Growing up in Minnesota, my perception of Chicago was of a grim, gray city shrouded in factory smoke and saddled with a perennially lousy football team. My view of Chicago didn't really change until about 1990, upon several visits to a friend who had taken a job here after college. Mostly, I discovered Chicago's tightly-packed and vibrant neighborhoods - the bars and narrow streets and graystones and the El running through people's backyards - and fell in love.
But even in the grim years, I never thought of Al Capone when I thought of Chicago - at least not in any meaningful way beyond the historical. That is, until I moved here in 1992 and heard incessantly in the years that followed - through the media - that Michael Jordan had finally erased the "Capone, bang-bang" association people the world over had with our fair city.
Jordan, we were told, had finally put Capone to rest.

Apparently not. I learned from the Tribune on Sunday that Chicago's international image is still one of "gangsters and meatpacking plants." And by gangsters, we're not talking about Gangster Disciples, because, as we shall see later, when it comes to Chicago's image, for some reason black people aren't a part of it.
I have my doubts about the Capone thing, no matter how many tourism officials say it's true. After all, they're always fighting for more funding and the Capone thing is a gimme. It's not as if our civic boosters could ask for more money to clean up our international image as the cradle of corrupt city politics - an image that has only been burnished under 17 years of Richard M. Daley.
Now Capone & Co. are being trotted out again as part of the Olympic effort. Marshall Bouton, president of the Chicago Council on Global Affairs, told the Tribune that "There is nothing like the Olympics - it's like a giant billboard that will be seen around the world. It will reframe the city."
Really? Have you thought differently about Athens since the 2004 Games? Sydney since 2000? Atlanta since 1996? Have those cities been "reframed" in your mind?
I didn't think so.
If anything, the people who concern themselves with these things are the ones who could use some reframing. The Tribune article cites a 2004 study by World Business Chicago, the Kellogg School of Management, and a branding firm called Prophet that suggested (in a "light-hearted assertion") that Chicago's image was personified by guys such as Dennis Franz, Harrison Ford, George Wendt, Bill Murray, George Clooney, Robert DeNiro, Tom Hanks, and Daley.
That's funny, because the biggest Chicagoans on the world stage right now just might be Kanye West, Common, and R. Kelly. McDonald's and the Cubs are international phenomenons. Liz Phair and Wilco might rate mentions. Oh, and there's some black woman from around here named Oprah who I hear is pretty big.
If the city's international image is locked in the past, then those paid to promote the city aren't doing a very good job. More likely, when it comes to assessing the city's reputation, they aren't looking in the right places.
1. "Preposterous: The Mayor's New Budget Is Built on BS." And so the dailies' reporting on it is too.
2. "What Constitutes a Sore Loser?" Richard M. Daley oughta know.
3. After the Trib wraps up its year-long Teens at the Wheel series, will they take on Adults in the Boardroom?
4. The City Council is upset with how much the federal monitor appointed to oversee City Hall hiring is costing without any acknowledgement that it's their own fault. Hey guys, if you had been doing your job, a federal monitor wouldn't have been necessary. Even more to the point, blame the mayor. Consider: The city has already paid $1.25 million in legal fees for a federal monitor because the mayor can't even properly manage the hiring of his own employees.
5. Product Placements of the Day:
Loehmann's. "A Loehmann's shopper knows that she can get a good buy at $29.99, but she also understands that buying a top-notch, Italian designer handbag for $400 'is a steal,'" Fred Forcellati, vice president of advertising for the Bronx, NY-based Loehmann's, told the Sun-Times's Sandra Guy, who relayed the good news to you.
Ferrara Pan. Steinberg discovers how gummy bears are made (not available online).
Carrie Hightman's career. I'm not sure what my favorite part of the Carrie Hightman era was, but it was either this or this.
7. "Yes, Judy, There Really Is A Combine." And he's not part of it.
8. The city will soundproof 300 to 400 fewer homes than promised as part of its O'Hare expansion. The city spins it just right.
9. The Sun-Times continues to rely on skimpy wire reports to track the possible breakup of the 159-year-old Tribune Company, which, like it or not, is a far more important Chicago institution than Marshall Field's and the Berghoff. Not only is the ownership of the city's largest media concern at stake, including its various newspaper, television, and radio outlets, but the Cubs and Wrigley Field could change hands as well as that evil but architecturally significant gothic tower downtown. A break-up or ownership change of Tribune Company would represent a seismic shift in the city's civic life. I mean, maybe not as much as a new Loehmann's store in the Loop, but still.
10. If I ran one of the newspapers here - and how many times have I had that thought - I would have assigned a reporter to cover Dennis Hastert full-time from the day he became Speaker of the House. Then maybe we wouldn't have had to rely on the Sunlight Foundation to expose the controversial land deal that in part landed Hastert at the top of Rolling Stone's list of worst legislators in what it calls the worst Congress ever. Hastert is "a guy who saw his chance to profit from his official acts and took it," a Sunshine Foundation official says in "The Highway Robber."
11. No pundit has ever written this before.
12. No single reporter has ever written this before.
13. Sun-Times readers reveal their "TV boyfriends." I'm not even going to provide a link.
14. Page 33: Mary Laney begins a column saying there is no place for fear within the news media and ends up . . . somewhere else. Page 34: NBC won't air an ad for the new Dixie Chicks movie.
15. The CW, partially owned by Tribune Company, won't air the ads either. Try to spot which corporate value this falls under.
The Beachwood Tip Line: Shut up and sing.
Posted by Beachwood Reporter at 8:13 AM | Permalink
October 29, 2006
Hot Wired
David Simon, the creator and producer of HBO's The Wire made a special appearance at Northwestern's Block Gallery for a Q&A session recently. As a big big fan of The Wire and Homicide: Life on the Streets (a show I still miss), I was very interested to hear Simon talk about television, the production process, and perhaps share a few behind-the-scenes tidbits.
The audience was filled with students, journalists, aspiring journalists (Simon was a crime reporter for the Baltimore Sun for thirteen years) and fans from the community. Here are some highlights from the evening:
1. If you thought The Wire was a depressing, harsh program before, wait till you hear what Simon says is the program's overarching theme: With every passing day, human life (our lives) are worth less. And with that loss of value, comes the loss of dignity. It holds true whether your a cop or a drug dealer, a school teacher or a school kid, whether you live in a third world country or the inner city of Baltimore.
2. Currently the show is in its fourth season; there will be five in all. Each season is set in a different section of Baltimore and deals the breakdown of different institutions. The final season will address the media; why no one speaks aloud these failures of modern society and why we don't listen. He said The Wire has been liberating to show how these institutions are failing and falling apart.
3. The Wire isn't concerned with good and evil, but with the process.
4. He had nothing good to say about commercial television, which according to him is all about selling products and making money. Cable TV allows for true storytelling, giving creators a forum to create complex stories and rich characters, free from ratings, sponsors, popular opinion, and star personalities.
5. Simon despises the Tribune Company, which acquired his hometown newspaper, Baltimore's Sun, in its 2000 purchase of Times-Mirror. Simon says Tribune Company is sucking the lifeblood out his paper to maximize profits. He slammed the Tribune a number of times, saying "They're destroying my town's paper."
6. Anyone (reporters) who think they're going to write something that will effect change and make the world a better place is fooling themselves. He learned this lesson early as a reporter when he uncovered a scandal at the University of Maryland involving a basketball coach. Rather than firing the guy, he was given a slap on the wrist and a five-year contract. Simon learned a harsh reality.
7. His mantra: "To come to the campfire with the best tale you can tell."
Simon also spoke about local reaction to shooting the show in Baltimore (the mayor hates it), working with child actors (who say and do some pretty intense stuff on his show), and the parallels between characters real and imagined. Simon is an engaging and frank speaker who didn't come off as down and depressing as it may sound here. The Wire is a dark and intense. It also demands of the audience a level of engagement that's unfortunately all too rare on the small screen. It's also filled with humanity and humor, stellar acting, writing and cinematography that have earned The Wire critical praise and a loyal audience four years running.
This piece originally appeared at 2 Things @ Once.
Posted by Beachwood Reporter at 11:44 PM | Permalink
October 28, 2006
What I Watched Last Night
Pat Bataillon will be on hiatus until Monday, Nov. 6.
Posted by Beachwood Reporter at 11:12 AM | Permalink
October 27, 2006
The Weekend Desk Report
"L" Lines
We've been wracking our brains trying to figure out the hidden meaning of all the recent CTA misfortunes. After all, it can't simply be because the transit organization is plagued with aging equipment and financial mismanagement, right? Then last Sunday, it finally hit us. The CTA and its color-coded train lines of woe comprise the greatest predictive tool for picking against the NFL spread. Just follow the dominant jersey colors and match them up with the latest commuter nightmare. What else would've predicted red-clad Arizona's shocking loss to Oakland? Cracked rail, anyone?
Based on this new system, we are prepared to make the following bold predictions for this week's games.
49ers at Bears (Bears -16.5)
That's an awful lot of points to cover, and if the Bears were wearing their traditional blue jerseys we'd probably bite on it. But with the orange alternate third jersey? Take the Bears to win, but not by 17.
Falcons at Bengals (Bengals -4.5)
Both in orange, both screwed. It's a push.
Seahawks at Chiefs (Chiefs -6)
Sure the Seahawks are missing Hasselbeck and Alexander, but any team in red is going to be down at least one player for the duration of the season. Early reports point toward quarterback Damon Huard. Look for Seattle to cover and possibly pull off the upset.
Texans at Titans (Titans -3)
See above. The Texans' red uniforms will doom them to failure.
Cardinals at Packers (Packers -3.5)
We've been through the woes of the red teams already, but Green Bay is going to be pounded coming and going. The Cardinals will pull off the outright win.
Buccaneers at Giants (Giants -9)
Good luck heading north on the Red Line this weekend. Or south, for that matter. Take the Giants for the big win.
Jaguars at Eagles (Eagles -6)
We're not really sure where teal fits in on the CTA misery roll, but we do know green can't catch a break this week. Take the Jags to cover.
Ravens at Saints (Saints -2)
Once again, we're not really sure about black and gold, although maybe the latter is close enough to the yellow of the uncharacteristically functional Skokie Swift. Take the Saints.
Rams at Chargers (Chargers -9)
Both teams are in blue, which doesn't bode well for public health. The lighter blue of the Chargers' jerseys might give them an edge.
Steelers at Raiders (Raiders +9)
There's really no data on the Raiders with their silver and black attack, but who are we kidding? They suck. Besides, there's an awful lot of yellow on those Steelers jerseys.
Colts at Broncos (Broncos -2.5)
Unfortunately for Denver, those ill-advised orange swooshes on their pants will finally bite them in the ass. Take the Colts.
Jets at Browns (Browns -2)
We've already documented the struggles of the Green Line, but let's face it - the Brown Line might never run properly again. Jets to cover.
Cowboys at Carolina (Carolina -5.5)
Eh, pick one. Too bad neither team is man enough to wear pink, that might just give them an edge.
Patriots at Vikings (Vikings +2)
The Blue and Red lines certainly aren't having a banner week, but with a crumbling viaduct set to undermine Purple Line service all weekend, it's looking like the Pats will win big.
Posted by Natasha Julius at 2:48 PM | Permalink
The [Friday] Papers
1. "Vice President Dick Cheney has confirmed that U.S. interrogators subjected captured senior al-Qaeda suspects to an interrogation technique called 'waterboarding,' which creates a sensation of drowning," a McClatchy/Tribune report says this morning.
Kind of like the Bush Administration's war policy.
2. The best part of the report is this: "Scott Hennen of WDAY Radio in Fargo, N.D., told Cheney that listeners had asked him to 'let the vice president know that if it takes dunking a terrorist in water, we're all for it.'"
Hennen, who is also the station's general manager and whose e-mail address is scott@wday.com, went on to ask Cheney: "Would you agree that a dunk in the water is a no-brainer if it can save lives?"
Yes. A no-brainer.
Cheney went on to say the United States does not engage in torture.
Seriously.
3. "You ought to just back off, take a look at it, relax, understand that it's complicated, it's difficult," Secretary of Defense Don Rumsfeld admonished reporters Thursday asking about the latest dire developments in Iraq.
He then announced all further press conferences would be held only with Scott Hennen of WDAY Radio in Fargo. "It's a no-brainer," he said.
4. "The Iraq war was a mistake," Jonah Goldberg admits this morning. "[T]ruth is truth. And the Iraq war was a mistake by the most obvious criteria. If we had known then what we know now, we would never have gone to war with Iraq - at least not the way we did."
Goldberg suggests we now poll Iraqis to see if we should stay or go. That's a fine idea. Here's another one: poll Americans.

5. Todd Stroger's story is even more pathetic than we previously knew, according to a Tribune profile today. He was a bust at the University of Wisconsin, so he "landed" at Xavier University in New Orleans, where his father was a trustee. After college he went to work for the county, and then the Chicago Park District. Then he got a job as an investment banker "though his family's connections."
We do know what came next: His daddy made him a state representative in 1992, where he couldn't be bothered to cast his own votes, and Mayor Richard M. Daley made him an alderman in 2001.
Now he's running for county board president - with Daley's enthusiastic endorsement - but not for an actual voting seat on the board.
Does this guy even tie his own shoes?
6. In the Tribune profile, Stroger says his major legislative accomplishment was an illegal dumping bill. In his television ads, though, he claims to have "led the fight" for the Child's Health Insurance Program, fought against discrimination, and worked to make our neighborhoods safer. No one remembers him doing any of that, though. He must have just had other people do it for him.
7. How negative political ads are creeping into our everyday lives.
8. A few words about our governor and the debate he skipped last night, as well as his wife's kinky real estate deals.
9. Beachwood Halloween costume suggestions.
10. A spokeswoman for Mayor Daley declined to comment Thursday on the possible return from Mexico of fugitive Marco Morales to Chicago to face drug charges, which I find awfully strange because the mayor usually speaks out so vehemently about prosecuting drug dealers. Read this story and see if you can figure out why the mayor has no comment.
11. Daley personally sanctioned it.
12. A spokeswoman for Mayor Daley did comment on why most of the reforms proposed for the city's abused workers compensation system four years ago were rejected. They were deemed not "legally viable." As far as I can tell, she didn't say why - nor did she release opinions from the city's law department stating as such. Maybe it was just a hunch.
13. The charade continues, and the city's meek reporters play along.
14. When the mayor says "I have not decided," what he really means is, "I have not decided when I will stop toying with you like the pliable little kewpie dolls that you are and deign to hold an artificial event announcing that I am running for re-election that you will then deem 'news' and splatter over your pages with ample doses of free publicity for me."
15. The mayor's new city treasurer says she is a fan of "the way Chicago works."
In other news, I hear they're hiring at the U.S. attorney's office.
16. Rick Telander wasn't available for comment about this column because he had to work a shift hawking Bears mini-footballs at his local 7/11.
17. Who won Game 4 of the World Series last night? Don't ask readers of the Sun-Times home-delivered city edition.
18. This Trump thing kinda sucks, true, but my God, there have been far worse abominations going on in the neighborhoods where people live than on the street where Blair Kamin works for years.
19. The Sun-Times writes the annual "Wow, women boxers!" story today. Next week, comic books grow up.
20. This looks good.
21. Michael Miner's take on a recent Sun-Times crime story, in which editor-in-chief Michael Cooke is his usual disingenuous self, doesn't quite get the point: The paper's circulation is crumbling and Cooke is nowhere near above exploiting other people's unbearable personal tragedies for a few extra bucks in the till - and his pocket.
22. Product Placements of the Day: Altoid's, JetBlue. I'm disappointed the Sun-Times didn't find a way to combine these into one story, or at least to accompany each with man-on-the street interviews, but maybe Cooke was taking a personal day.
22. Or not. The paper's cover story today was about "up to $10,000" in counterfeit Benjamins being passed in four or five Near North Side bars and restaurants over the past month.
In other words, the paper deemed the most important story of the day to be that a few venues were ripped off for maybe $2,000 each over the last four weeks.
The Sun-Times is ripping off its readers for far more.
[UPDATE 2:56 p.m.: It was just pointed out to me that the FBI agent overseeing counterfeit money in Chicago says in the fourth paragraph of this story that the passing of fake bills are actually on the decline here.]
The Beachwood Tip Line: Expose the fakes in your billfold.

Posted by Beachwood Reporter at 10:18 AM | Permalink
Political Ad Creep
Negative political ads will be on the air every second of every day between now and Election Day. Citizens are absorbing their messages.
Overheard in traffic
Woman: You can get in the next lane.
Man: I'm staying the course.
Woman: But this lane is at a standstill.
Man: I will not cut and run.
Woman: But see that orange flashing light up there . . . this lane closes in 500 feet. We need to change course.
Man: What kind of a message would that send to the troops repaving this highway?
Woman: How about we will not run you over?
Overheard in a couple's master bathroom
Man: Honey, can you hand me the toothpaste?
Woman: Ray Miller is always looking for a handout.
Man: What? I just want to brush my teeth.
Woman: Ray Miller. Wrong for America. Wrong for my toothpaste.

Overheard in a child's bedroom
Son: Mom, can I play on my Gameboy?
Mom: Have you finished your math homework?
Son: My opponent, Mrs. Nosenfunk, thinks that the only way to solve a problem, is to study it forever. The American people want action, not constant study.
Mom: Try this action . . . do your homework.

Overheard in the family room
Daughter: Dad, can you flip it to MTV?
Dad: The baseball game is on.
Daughter: Aren't you tired of the same old empty promises? They don't have a plan for victory.
Dad: Um . . .
Daughter: This year when you hold the remote, hold it accountable. It's time for a change.
Dad: I'm not giving you the remote.

Overheard in an office
Worker: Boss, are you surfing the internet? I thought the Employee Manual said that . . .
Boss: I issued a signing statement.
Worker: A what?
Boss: A signing statement. That means I don't have to follow the rules, only you do.
Worker: But that's not fair.
Boss: War isn't fair. I'm the Commander-in-Chief, and as long as we're at war with ACME Corp., I have to have all the tools I need to win.
Worker: But you're reading The Onion.
Boss: Until further notice you will be detained in your cubicle.

I'm Rick Kaempfer and I approved this message.
Posted by Beachwood Reporter at 9:57 AM | Permalink
The [Blago] Papers
The governor was a no-show at the Chicago Tonight debate last night that he had previously agreed in writing to attend, and for that reason alone he should be turned out of office. His campaign aides assertion that his appearance was predicated on Judy Baar Topinka agreeing to other debates that weren't held is disingenuous. This debate - sponsored by the City Club - was not a bargaining chip to be used to bully Topinka into the 10 debates the governor's campaign wanted, as much as I would have liked to see that (and as much as I wouldn't have wanted that foisted on anyone else).
There are some things you just do in a campaign, and in Illinois, when Chicago Tonight and the City Club schedule a gubernatorial debate as one of the closing campaign events down the stretch, you do it. To not do it is to show contempt for the public.
But then, Gov. Rod Blagojevich's word isn't worth a plug nickel. He is so distrusted among state legislators that they have come to demand "Memorandums of Understanding" to bind in writing the too-often unkept promises that come out of his mouth.

I wish Topinka had a better line prepared last night after host Phil Ponce thanked her for keeping her word than "You just do that," but she's right. You do.
My question to the governor is this: Just where were you last night that was more important than placing yourself before the public in perhaps its most important forum? What were you doing?
"He's 2.6 miles from here, sitting at home," Topinka's running mate, Joe Birkett, said last night.
Until you prove otherwise, we'll stick with that. You were sitting at home, perhaps watching the baseball game, or maybe watching the televised event you wouldn't deign to attend, or maybe working with your lawyers and media team to prepare a response to the explosive guilty plea your dirty state board appointee, Stuart Levine, is scheduled to enter today that will further tarnish your administration.
Or maybe you were plotting the spin on how best to defy the state attorney general's conclusion that federal subpoeanas are public documents and you should fork them over to the news organizations (and Better Government Association) asking for them.
Or maybe you were huddled with your wife, Patti, mapping out the damage control to her suspicious real estate commissions.
Loyal Lieutenant
Funny thing is, Lt. Gov. Pat Quinn wasn't too busy to attend last night's event. Blagojevich's reasoning in not showing up apparently doesn't extend to his running mate.
Still, it was awfully sad seeing Pat Quinn defend his boss. On the debate issue, Quinn said "Topinka kind of ducked and dodged" on the governor's request for 10 debates. Please.
Still, Quinn got off easy; I would have liked to see segment host Elizabeth Brackett ask him where the governor was and maybe suggest he give him a call and have him come on down.
Birkett's performance was more effective, particularly in asking Quinn how he could accuse Topinka of sitting by while the corruption of George Ryan ran rampant while he has sat by for four years as the corruption of the Blagojevich administration has burgeoned.
Seeing Green Party lieutenant governor candidate Julie Samuels, there calm and serious, clean and honest, in the midst of the bickering, was reminiscent of what propelled Jesse Ventura to victory through his inclusion in debates in Minnesota in 1998. Sitting in between the bickering Democrat and Republican, Ventura was able to offer an independent alternative to voters who were fed up.
Green Party gubernatorial candidate Rich Whitney was indeed interviewed after Topinka, but Blagojevich - and perhaps this was the design - denied the public a true three-way debate that would have left voters with the correct impression that Whitney was the adult in the room.
PG-13
Speaking of adults in the room, Jim Edgar and Dawn Clark Netsch also appeared in a segment, and it was hard not to marvel at the depreciation in candidates we're saddled with now. Either would also make a fine United States Senator. In fact, Netsch would have made an excellent governor, as, I think, Paul Vallas would have, had the Machine not installed Blagojevich, a mediocre backbencher at best as a congressman, as a phony reformer instead.
Confiction
"It's unfair and completely ridiculous to suggest she should keep track of every client she does business with to see if they have contracts with the state," said Blagojevich spokeswoman Abby Ottenhoff, of Patti Blagojevich's real estate business.
Why?
Lawyers vet their cases for conflicts of interest within their firms. Reporters try to be similarly vigilant. Plus, Patti Blagojevich only has a few clients a year. What's ridiculous is that a real estate agent whose husband is the governor wouldn't keep track of whether her clients had contracts with the state. Unless she didn't want to know - or already did.
Follow the Bouncing Blago
Just to diagram the Patti Blagojevich story, as reported by the Tribune, a bit.
"When questioned by a Tribune reporter, Anita Mahajan denied her friendship with the Blagojeviches and said she didn't know who Patricia Blagojevich was until someone brought it up at the first closing."
Mahajan then referred questions to her lawyer, who said, "Why shouldn't she hire Patricia Blagojevich? They've been friends for a long time."
Okay, then.
Of course, the Trib also noted that Anita Mahajan's husband, Amrish, had donated $10,000 to Blagojevich's political campaigns. He has also lent millions of dollars to Tony Rezko, with whom Patti also has done a lucrative chunk of real estate business. I won't rehash the further constellation of conflicting interests here, but I recommend you read the story and ask if Patti's deals even remotely passes the smell test.
Accidental Honesty
"We understand how it may look, that there is a problem with appearances," Amrish Mahajan said Thursday. "But if we had even thought about that, we would have never hired Mrs. Blagojevich."
Exactly.
Posted by Beachwood Reporter at 9:24 AM | Permalink
What I Watched Last Night
I watched some pre-electricity television last night at the Cadillac Palace Theatre here in Chicago; I went and saw The Pirate Queen. Typically, I enjoy watching a play, and last night was no exception.
If you're into some very creative stage design and even more extravagant costumes, this is the musical for you. The Pirate Queen is set on the high seas of Ireland and England. There are cannons and ropes and scaffolding and all other types of ship-related things on the stage. Fight scenes follow between the English and the Irish, and the Irish win. Apparently this piece of theatre is not completely historically accurate.
Anyway, the story is about a woman who poses as a man in order to get on the vessel. She saves the ship from a storm and is an instant heroine. Her heroine status propels her into acceptance, even though women were thought of as bad luck on ships in those days. Unless they were naked. Seriously.
Eventually her father dies and she is declared Queen of Ireland, and the Queen of England wants her dead and on and on. Gender roles are broken and redefined and on and on and a love story blossoms between a poor boy and the Queen of Ireland and on and on and then the Queen of Ireland marries an Irish diplomat and on and on, she is betrayed, she falls back on love with the poor boy, more fighting, and things work out in the end.
This is the part where I should flex my literary muscle and tell you what Shakespearean plot is used here, but I will leave that to you. Happily ever after and on and on and everyone is glad and sings and dances.
Typical play, great music and great costumes, what more could you ask for? Milk Duds and Twizzlers! Yes, at the Cadillac Palace Theatre you can purchase your favorite candy for the show. That surprised me; I thought the cultured life would look down on such peasant indiscretions. Also what surprised me were the unexpected technical difficulties half-way through the first act, something that I have never seen before. Those little difficulties did not distract me from the musical,
however, so no harm no foul.
I would recommend this show to anyone. I liked it and it was definitely entertaining. The only thing that was a little hard to swallow was the ending. But see for yourself and decide. You shouldn't watch television every night.
Posted by Beachwood Reporter at 1:13 AM | Permalink
October 26, 2006
A Beachwood Halloween
Costume suggestions from the Beachwood Halloween Affairs Desk.
1. Dennis Hastert. Wear dark sunglasses and bring a cane, a guide dog, and ear plugs in order to further the impression that you couldn't possibly have known what was going on with Mark Foley. Dress your friends in the same manner so they can come as the rest of the Republican congressional leadership. Break out your old wrestling uniform to charm partygoers dressed as the press. Sample party comment: "Sorry I'm late to the party, it's all George Soros's fault."
2. Red State. Paint yourself in red from head to toe, wear a Dale Earnhardt T-shirt, and carry a bible. Sample party comment: "Pass the pork rinds. Hey - you're just dressed as a homo, right?"
3. Blue State. Paint yourself in blue from head to toe, wear an NPR shirt, and hand out Planned Parenthood brochures with condoms stapled to them. Sample party comment: "Excuse me, hostess? I couldn't help but notice that this party isn't ethnically diverse."
4. Ann Coulter. A long blonde wig, a short black skirt, and a gigantic chip on your shoulder is all that's needed to pull off this costume. Sample party comment: "The only reason we're eating salsa is because the damn liberals let all the Mexicans into the country."
5. Prince Harry. Remember, you're not dressed as a Nazi, you're dressed as Prince Harry dressed as a Nazi. Sample party comment: "Easy on the vodka. I don't want to get blitz-krieged tonight. Ha-ha."

6. Mark Foley. Die your hair gray, and wear an expensive suit with a "No Child's Behind Left" button on your lapel. Sample party comment: "I don't use a bookmark. I just bend over the page."
7. Robert Novak . Wear a three piece suit from the Eighties, execute a comb-over from the Eighties, and scowl. Pitchfork optional. Sample party comment: "I'm going to the bathroom. Anyone else need to leak?"
8. Jim Hendry. Put a pillow under your shirt, doughnut crumbs on your face and a folded up Tribune in your back pocket. Sample party comment: "I brought a cheese tray. It cost $5,000."
9. Nancy Pelosi. Wear a women's business suit, use a full can of hair spray, and don't blink the entire night. Sample party comment: "There aren't any chips in this bowl. We were led to believe the chips would be there."
10. Rush Limbaugh. Put a big, fat cigar in your mouth, carry microphone, and paint half your body as a bottle Oxycontin and the other half as a bottle of Viagra. Sample party comment: "Is that chick a feminazi, or is she just going as a feminazi?"
11. President Bush's War Strategy. Wear a "NO EXIT" sign around your neck and never leave. Sample party comment: "Nice try, but turning out the lights is not
going to work. I will not cut and run."
12. Angelina Jolie. Puff up your lips, wear a lot of lip gloss and carry around about a dozen baby dolls. Sample party comment: "I don't care if that is your husband, he's leaving with me."
13. The Bush Twins going as the Olsen Twins. Go on a gin-and-tonic-with-a-splash-of-blow-only diet until the party to slim up. Get a DUI on the way home. Sample party comment: "Oooh look, there's Prince Harry! Let's flirt!"
14. The CTA. Come in a full-body cast, with each limb a different color. Sample party comment: "Um, can you lend me some money so I can get home?"
15. Dusty Baker. Dress in diapers and carry a rattle. Sample party comment: "I would've had a better costume if my wife and kids weren't at home sick."
16. Ozzie Guillen. Dress as a giant mouth. Sample party comment: "Mark Foley is a fag!"
17. Don Rumsfeld. Dress as a giant butt. Sample party comment: "This party would be twice as effective with half as many people."
18. A Wal-Mart worker. Just dress in last year's hobo costume. Sample party comment: "I need to go to the bathroom. Are we allowed to take breaks at this party?"
19. Rod Blagojevich. Just dress in last year's George Ryan costume. Sample party comment: "If any friend of mine double-dipped here tonight, it was a personal betrayal and I can assure you that I was looking the other way when it happened."
20. Conservative Voter. Stay home.
- Rick Kaempfer, Steve Rhodes, Tim Willette, Natasha Julius, and Scott Gordon
Staying in? Rent these movies for your own little film festival of evil ridiculousness.
Posted by Beachwood Reporter at 1:12 PM | Permalink
Pure Carnage, All Night Long
To love horror movies, one must love overkill, and the Music Box Massacre proudly delivers just that. The 24-hour horror-film festival launched last year, embracing the insane kitsch that makes so many horror films lovable, but not forsaking the Music Box's penchant for picking the finest in obscure films. The festival sold out this year (and last year), which I hope means it's on its way to becoming one of Chicago's finest entertainment traditions. While there are probably enough shitty slasher flicks out there to fill up any number of weekends, the Massacre is all about range, and the following roster was enough to keep me awake with a minimum of stimulants. If you can track 'em down, this lineup would serve you well for your own home Halloween festival.
The Cabinet Of Dr. Caligari: Just like last year, the Massacre kicked off with a silent classic featuring live accompaniment on the Music Box's glitzy movie-house organ. During one dialogue card, in which a character has just heard a prediction of his death, I hear a comical shout of "Oh, no!" and it seems to be coming from the organist's direction. Instead of diving right into the heavy gore stuff, the Music Box is wise to start things off with an influential but not-too-strenuous horror curio (last year, it was F.W. Murnau's Nosferatu).
This selection coming from the German Expressionist school of filmmaking, the sets are weirdly exuberant, almost like something a crowd of wildly imaginative third-graders could make if turned loose with an infinite supply of papier-mache. That doesn't surprise me, but the dialogue cards do: They're also rather expressionistic, and they seem to be distant ancestors of those "BAM!" and "POW!" cards that popped up during fights in the Adam West Batman series.
After that, there's a brief appearance by public-access TV's own Count Gregula, who addresses the audience for a second in his imitation Bela Lugosi voice and, well, that's basically it. Count Gregula is a total cheeseball and his makeup and get-up are hysterically amateurish, but he knows it, and that's what I like about him. I'm not scared of a guy in a slightly crappy vampire costume; I'm scared of a guy in an impeccable vampire costume, and as far as I can tell, that guy doesn't hang out at the Music Box.
Then Massacre curator and local filmmaker Rusty Nails begins the first of an awkward series of auctions to benefit a local AIDS charity. [UPDATE: "We raised more than $1,200 for Vital Bridges!" Nails says.] You'd think this would be just the right crowd for a bagful of sex toys and a huge stuffed spider (auctioned separately), but it takes a minute for the bids to get off the ground. The same thing happens a couple hours later when he tries to auction off another bag of sex stuff (UFO vibrator, cock ring, edible body treats) and a T-shirt that reads "Big Dyke." At 2 a.m., though, he invites people up to partake of some free stuff (mostly movie posters and other promotional stuff for more recent horror flicks like The Grudge 2), and a zombie-like horde skulks up to the front of the theater.
Bride Of Frankenstein: It's the horror classic that openly begs people to laugh at it from the start. Bride starts with Frankenstein author Mary Wollstonecraft Shelley mincing about with poets Lord Byron and Percy Bysse Shelley in some foofy drawing room on a stormy night. Lord Byron rolls his r's incessantly, perhaps to savor dialogue that any revered poet would admire: "The crrrudest, savage exhibition of nature at her worst without, and we elegant thrrree within!" Just as last year, this is a crowd that loves to laugh at everything from bad dialogue to decapitation, so why not?
Upon the first triumphant bellow of "IT'S ALIIIIVE!" my friend Julia proposes starting a horror-film drinking game (which we didn't put into practice, because it probably would have killed us). First rule? Take a shot every time someone shouts "IT'S ALIIIVE!" Eventually, we decide the same should apply whenever somebody says, "This place gives me the creeps."
I recall that at this point in last year's festival, a certain malaise had already kicked in -- because after Nosferatu came Kairo (Pulse), Kiyoshi Kurosawa's masterfully wearying thriller about an apocalypse brought about gradually by mysterious cyber-ghosts. It's fascinating (and it can make your head hurt, frankly) because it's never entirely clear what's happening or why. It's a film that can send an eerie hush over an entire theater for two hours solid, because it's just that intoxicating and it's just that distressing, and it doesn't clobber you with the personalities (or even the humanity) of its characters. If the title sounds familiar, it's because the Americans ruined it with a remake that spent far too much energy on explaining itself. And, while the original takes place in a subtly barren Tokyo, the American remake is set in a Columbus, Ohio that's lit like a filthy fish tank. But this brings me back to another thing I love about the Massacre: It's got hours of laughs, but also a solid contingent of films that one can genuinely admire. (Another film like that last year was David Cronenberg's Scanners, only that's got a little more comic relief.)
It Came From Outer Space: It's time to get out the 3-D glasses and learn why 3-D will never be more than a backward novelty - it's like sandpaper on your corneas. Since there's no graphic violence (and no death!) in this film, 3-D shots of rockslides, a two-sided fireplace, Joshua trees, and desk lamps get way too much play. As do a young woman's nipples (just through her shirt, but surprising for a film from 1953). It's clear that some producer said, "Boy, this fruity Ray Bradbury stuff could really use some tits!"
Homecoming: One of Joe Dante's contributions to Showtime's surprisingly good Masters Of Horror short-film series, Homecoming delivers the festival's official first moment of excessive gore: A zombie soldier gets hit by a car and his severed head ends up on the windshield, so, of course, the horrified driver knocks it off with the windshield wipers. Why zombie soldiers? They've come back to terrorize the Republicans for lying to justify the Iraq war. Seconds later, a woman gets out of the car and begins battling them with a shotgun. We find out that she's a fictionalized (read: actually kind of attractive) version of Ann Coulter. And later, a zombie soldier smashes the skull of a presidential aide who's clearly supposed to parallel Karl Rove. Commence audience-wide gloating!
Next come a few trailers, including one for 1977's Tentacles. Think Jaws, only with an octopus. The trailer ends with an overhead shot of a bunch of overturned, empty sailboats. Small summer-camp-type sailboats. Because even the most badass killer octopus is no match for a speedboat.
Piranha: Since real piranhas are kind of hard to shoot on a budget, much of the burden of action gets passed off on vehicles - at the film's climax, there's an explosive and totally unnecessary collision between two small pleasure craft, and the protagonists do a lot of hot-shot driving from one swimming ground to another to warn of the flesh-stripping plague they've accidentally unleashed (mad scientist, secret government project, you know the drill). The solution? "We'll pollute the bastards to death!"
The Thing: In 1951's The Thing From Another World, a crew of arctic scientists accidentally thaws out a frozen space creature by leaving an electric blanket on top of it (seriously), and it stomps around killing people, but that's about it. John Carpenter's update is funnier, but in a less kitschy way - it surges with paranoia, as the amorphous creature infects an arctic base and takes on the identities of people it kills. Wilford Brimley's stir-crazy scientist keeps Kurt Russell (in one of his usual badass roles) from stealing the show, and it's the first of two films in the Massacre to feature indoor flamethrower use. A movie set in the Antarctic is perfect for fostering the feeling that you're putting yourself in an insane, isolated situation. And hey, no one gets frostbite. But because this is the techno a go-go '80s Antarctic, there are plenty of weird laughs to be had, especially when Brimley's computer starts feeding him test results in complete sentences, informing him that the Thing's potential victims include the "entire world population."
Night Of The Creeps: Dorky nice guy lusts after hot sorority girl; guy's obnoxious handicapped friend helps him get girl; guy and girl end up fighting zombie frat boys together with a flamethrower and a shotgun (and keep switching weapons, for some reason). But what really makes it worth watching? Character actor Tom Atkins as a blowhard detective who models himself, quite literally, after Phillip Marlowe, driving a 1940s-model car (the film's set in the 1980s) and spitting out tough-guy zingers by the minute: "I got good news and bad news, girls. The good news is your dates are here." "What's the bad news?" "They're dead."
A different version of this story ran recently in the Chicago print edition of The Onion A.V. Club. The Beachwood Reporter thanks The A.V. Club for its kind permission.
Posted by Beachwood Reporter at 12:41 PM | Permalink
What I Watched Last Night
I'll keep this short and sweet. Last night I struggled to find anything worth watching. Instead of baseball there was rain. Instead of a new Mythbusters they covered old myths and retried them. The Wednesday before a Halloween weekend one would think there would be some decent television on - you know, something scary or haunted or what have you. I had some dinner and relaxed in front of the boob tube and . . . nothing but the same old stuff. Until I hit upon an unexpected source of entertainment for an hour on ESPN2. Thank you Christopher Guest.

And thank the Deuce, because where else would you get the Champions Cup dog show from Lakeland, Florida? I am not a dog aficionado or even own a dog-owner, but I love a good dog because of Christopher Guest. Guest created and starred in Best In Show, a movie about dogs and their owners making it to the big dog show. It's hard to watch dog shows on TV now without half-believing the whole thing is just a parody. I could see a little taste of each character in each contestant last night.
I often confuse movies and reality. Tom Cruise is not Tom Cruise, he is Maverick or Pete Mitchell. Morgan Freeman is Azeem. Harrison Ford is Han Solo. And Kevin Costner is Ray Kinsella. When I see them in other roles or in real-life situations, I get confused. I wonder, Why is Maverick is getting married to Dawson's girlfriend? Why is Ray Kinsella such a terrible actor? When did Azeem move to the city to and start solving mysteries? And why is Han Solo so cool? Wait he is Han Solo, of course he would be a bad ass.
So watching the bloodhound dogs prance last night, I wondered what happened to Harlan Pepper. And when the shiatsus went round the track, I wondered what ever happened to Scott Donlan.
So thank you, Christopher Guest, for saving my night last night - and this column this morning.
Posted by Beachwood Reporter at 9:38 AM | Permalink
The [Thursday] Papers
The new Worldwide Press Freedom Index is out and guess what? America ranks 53rd. Among those ranking higher: The Czech Republic; Estonia; Slovakia: Bosnia and Herzegovina, and; Trinidad and Tobago. We are tied with Botswana and just ahead of Uruguay.
It might surprise you that America does so poorly in these rankings - or that, say, our standard of living isn't considered the best in the world according to various independent reports (The U.N. Human Development Index puts us at 10th-best.) We live under illusions - some might call it propaganda - perpetuated by a largely uncritical media. Many media critics, perhaps most expertly Bob Somerby of The Daily Howler, frequently target the "scripts" or "narratives" that the media seizes on and clings to relentlessly, regardless of truth or facts. See this Somerby column about the way these narratives helped put George W. Bush in the White House for a prime example.
We see it here in Chicago all the time. The city has never looked better. Millennium Park is worth the exorbitant cost and rampant mismanagement. The mayor is a good manager. Chicago is a blue-collar town. The schools have improved under Daley. George Ryan is just a small-town pharmacist at heart. Dennis Hastert is virtuous because he was a high school wrestling coach. And so on.
A narrative has developed around Barack Obama too - that he is a new kind of Democrat. Usually that just means an old kind - a moderate. I'm not saying this is bad - he has a Clintonian "Third Way" of trying to build bridges between conservative and liberal approaches. I'm just saying there's nothing particularly new about it. But it's a pleasing script, and the media will flog it as long as they find it useful.
P.S.
It's not Obama I'm against, it's the hype. The jury is still out on Obama, but the media is already guilty of overkill, often delivered for the express purpose of selling magazines and newspapers without regard to our political life or any real concern over how we choose presidents who, after all, have the power to bully and lie our relatively flaccid nation into disastrous wars that increase the threat not only to our national security but that of the world over.
Capitol Sex
An anonymous writer for Nerve more accurately tags the high school wrestling coach persona so often ascribed to Hastert as creepy, just as old high school wrestling coaches often seemed to be to teenagers almost universally unthrilled with the jumpsuits, dieting, and close sweaty body contact with strangers.
But that's not really the point of her account of nerdy sex hangups among the political set in Washington, D.C. This is:
"For the most part, people [in Washington] don't really want to sleep with you. They just want to show you off. This Bush appointee invited me into his office during a meeting just so his staff would see me in his office. He didn't really want to have an affair with me. He just wanted people to think he was."
Forrest Ranger
Forrest Claypool fired back at the mayor in the last paragraph of this Tribune story about Daley's endorsement of Todd Stroger and his attack on Claypool, whom he accused of being a poor sport for losing the primary. "I didn't run against Todd Stroger," Claypool said. "I ran against John Stroger, who the mayor assured us was recovering and would be on the ballot in the fall."
Indeed. And yet, the mayor has escaped any notice or accountability for the Stroger fiasco, though he allowed it, is endorsing Todd Stroger, and of course runs Cook County government anyway. Perhaps this should have been the first paragraph of the story.
If you are disgusted by Todd Stroger, you might want to point your disgust at the man pulling the strings, not just the tool whose strings are being pulled.
Teflon Mayor
Daley even escapes being named in this otherwise fine Tribune editorial, "If The Bosses Get Away With This." If only the editorial board would have called Daley out on this one, and if only reporters would, again, press the mayor on this issue (among so many others) and put any unresponsiveness on his part on the front page as an affront to taxpayers. I mean, just who does the Trib think is the biggest boss of them all?
Department of Tony
Why John Kass is invaluable.
Judy Bar Topinka
The part in the Tribune's profile of Judy Baar Topinka today about her reliance on cigarettes and coffee reminds me of Beachwood contributor Tim Willette's assessment of her as the older woman at the end of the bar who says things in a raspy voice like, "Let me tell you something, kid . . . "
Goth Gag
Cultural gentrification perverts countercultural fashions while unmooring them from their critical social stances. Juicy Couture skull hoodie for $220 anyone?
(Link is to the original USA Today story because the version appearing in today's Sun-Times, "Find Your Inner Goth," is unavailable online.)
Obama Mama
Jon Friedman of MarketWatch is an idiot, but when put against "a top Sneed source" who tattled that Barack Obama "wowed the crowd" at a magazine editor's conference, I'll go with Friedman's more dour assessment. The bigger question is: Why does Sneed need "a top source" to report what she could have learned from making a single phone call to a named source present or even just gleaned from other press reports, the way she gets most of her items? Could the "top source" be someone with a stake in Obama who called Sneed to place the item? Chirp chirp.
Accountability Index
It's funny how newspapers - when convenient - like to get all worked up about everyone else's accountability but their own. For example, when will Sneed be held to account?
The Slight One
The Sun-Times exploits a tragedy to try to sell a few more papers to morning commuters.
New York State of Mind
Will the role of former New York comptroller and gubernatorial candidate Carl McCall on this trip to come under scrutiny?
The [Wednesday] Papers
If you missed yesterday's late-posted column, you can find in the The Papers and Weekend Desk Report archives.
From Beachwood HQ
Continued thanks to those who have purchased Beachwood memberships to support this site. We continue to move forward with expanded content on the site and with our efforts behind the scenes to make a better Beachwood. We are always on the lookout for help with tech (preferably with Movable Type experience), design, editorial, and, of course, the business side of things (specifically marketing and ad sales). It was a year ago that I left my job at Chicago magazine to pursue this venture. As I've mentioned before, we hope to reward our OBMs - Original Beachwood Members - with at least cheap trinkets of our appreciation sometime soon.
The Beachwood Tip Line: Serving at your pleasure.
Posted by Beachwood Reporter at 8:38 AM | Permalink
October 25, 2006
The Blue & Orange Kool-Aid Report
Loyal readers of The Beachwood Reporter understand two things: Our government feeds us crap and our local print media turns the crap into "crap-aid". For the loyal readers of the Beachwood, this does not need to be pointed out. This just proves some things need not be pointed out. Yet in the world of sports radio (and print media), the obvious becomes so commonplace that we all become stupid in the process.
We all have coping mechanisms. The Reporter news staff copes by trudging through the slop in Chicago's print media, with the hope of bringing truth to light. When it comes to sports radio, I take the opposite view - I ignore it.
Like an alcoholic eager to show he has solved his problem by going to bars and not drinking, I find myself slowly pulling into the sports radio stupidity to prove I'm immune to it. So on my way home from work, I've been listening to Steve Dahl lately.

No, not sports radio exactly, but Dahl now interviews Tom Thayer and Jeff Joniak separately once a week. It's as close to sports radio as I can take. On Monday, for example, I lasted one listener call:
"Hey Tom, do you think the face of the game would have changed if Grossman connected with Berrian on that bomb in their first possession?"
After pulling the pen out of my ear, I promptly sought out something less offensive, like WLIT.
Here are the questions I'm sure I missed:
1) What should be the new Super Bowl Shuffle?
2) Should Brian Griese start at QB?
3) Who is better, the '85 Bears or '06 Bears?
That's alright, though. Same questions will be asked this week.
San Francisco at Chicago
It's not a matter if the Bears will win, but by how much. Should you believe the 17-point favorite hype?
Well, what do we know about San Francisco? Only that they've recently upgraded from "Completely Brutal" to "Somewhat Bad." And that's enough. Is it Week 9 yet?
Pick: Chicago minus 17 points/Over 42.5
Sugar in The Blue & Orange Kool-Aid: 96%
Recommended sugar in The Blue & Orange Kool-Aid: 89%
Catch up with Eric Emery's horrible season-long picks in the Over/Under archive. And check in every week with his Blue & Orange Kool-Aid Reports. Write Eric at Eric_Emery12345@yahoo.com. Shame him publicly in the Kool-Aid forum.
Posted by Beachwood Reporter at 12:12 PM | Permalink
Over/Under
Let's review.
Overrated: Reading a column whose author picks games correctly - as opposed to reading this column. Last Week: 0-4. Overall: 9-29-2. Let's face it: People who are always right are annoying. Can I get an Amen?
Underrated: Mute button for Pink's "Waiting All Day for Sunday Night," otherwise known as "That crappy new song before Sunday Night Football that was ripped off from Joan Jett."
Overrated: Michael Vick's 4 TD passing performance against the Steelers. The offense traveled all of 110 yards combined to score. Let the six-week Ron Mexico lovefest begin!
Underrated: Steelers quarterbacks who wear No. 16. Last week it was Charlie Batch, who came off the bench to throw two TDs in the second half against the Falcons. Previously it was favorite local sportscaster. How do I know this? I own Malone's jersey. And yes, the purchase wasa joke. Batch's performance was not.
Overrated: The Bears beating the Cardinals. Why? Follow the bouncing ball. Cardinals barely lose to the Bears. Oakland crushes the Cardinals. Therefore, the Raiders are the best team in football. Try to wrap your head around that logic, my friend.
Underrated: The New York Giants. New York Giants, meet Chicago. Chicago, meet your first loss.
And now, on to this week's most Over/Under-hyped games.
Overhyped: Dallas at Carolina (Sunday night)
Two words: Tony Romo.
Three words: Eastern Illinois grad.
Four words: Parcells rushed to hospital.
Pick: Carolina minus 4.5 points/Over 39.5 points
Underhyped: St. Louis at San Diego
The Chargers try to bounce back from adversity. The Rams try to show they're for real.
Pick: St. Louis plus 10 points/Over 42.5 points
*
For more Emery, see the Kool-Aid archive, and the Over/Under archive. He can be contacted at Eric_Emery12345@yahoo.com. Or berate him publicly.
Posted by Beachwood Reporter at 11:19 AM | Permalink
What I Watched Last Night
When we were all little kids we watched Sesame Street on PBS. If you didn't, you couldn't be reading this because you wouldn't have learned your letters of the day from the letter-of-the-day segment at the beginning of each program. If I had watched Sesame Street yesterday, I would have found that the letter of the day was the "O." How do I know this? Because on Street Ball and Yo (your) Momma (mother) the letter was repeated countless times. After anything of remote significance occurred, the studio audiences of each show screamed "Ooooooooooh." Sometimes there was such enthusiasm behind this sentiment that you could hear an exclamation point. "Oooooooooooooh!"

On ESPN2, or the Deuce, Street Ball is a show about a bunch of guys who play basketball by their own rules. There is plenty of traveling and fouling and dribbling in various illegal ways and not all that much shooting, but they do draw crowds in the hundreds to watch them break rules and mainly slam-dunk the ball. That is really all the street ballers do: slam-dunk the ball.
During their performances at local high school gyms, people watch and scream the letter "O" after nearly every pass or basket is made. I prefer to see this as a celebration of the English language even though the majority of the ballers speak a mumbled version of it.
On Your Mother, sorry, Yo Momma that guy from That '70s Show, you know the show that was on Fox, the one with that kid who is married to Demi Moore, who was married to Bruce Willis, and he was in Die Hard?
Well, the host of the show is related to all that and played a foreign kid with a lisp. So it turns out the foreign kid was just incredible acting! He really has talent and harnesses it by playing host to a show where kids stand on opposite sides of a soundstage - sorry, I mean schoolyard - and insult each other's mothers. While the insults are being thrown at each other, the crowds are yelling the letter "O" back and forth in show of support for the hatred of another mother. On this show, like Street Ball, the letter "O" can be stretched and manipulated in ways that one could never imagine.
Anyway, then the foreign kid from that show breaks up the fight. He is usually wearing a leather jacket and torn jeans to show how hip and fresh he is. Then he asks the crowd to pick the person who insulted the mother the best. The winner is announced and then I really don't know what happens.

So, "O," this is what your life has become. You have been relegated to one syllable taunts. What a sad day this is for the letter "O." So everyone in your children voices, raise a glass to "THE LETTER 'O'."

Posted by Beachwood Reporter at 9:26 AM | Permalink
The [Wednesday] Papers
It's no secret to readers of this column that I do not like George W. Bush. I found the president oddly likeable for a brief moment, however, at his press conference this morning. When the president spoke honestly and openly about the struggles in Iraq, it was impressive. There is an enduring appeal of the honest officeholder. If only this president had been so frank in his assessment of the war from the start. Americans will forgive mistakes and even incompetence, if joined by authenticity and accountability.
And then the president stopped reading from a script and turned into himself again.
And for the gazillionth time in the last six years, I could only marvel that this man had somehow not only become our president, but led this country into a war that the previously hawkish The New York Times editorial page is now acknowledging may be the worst foreign policy disaster in this country's history.
In the question-and-answer period with reporters after his opening statement, the president showed once again that he is a man out of his depth; that critics who wondered if this was a man smart and sophisticated enough to be president were right. He's not.
Most disturbing - and frightening - were the calvacade of inappropriate jokes and asides he uttered as he struggled to articulate coherent thoughts. His reframing of questions he perceived as "Washington tricks" was sophomoric; his odd segue into a call for extending his tax cuts for the rich was just spooky. He is not a man who appears to have his wits about him.
Mayor Bush
Speaking of inarticulate, craven chief executives, I'd sure like to see a transcript of Mayor Daley's session with reporters yesterday to see how reporters reacted to his description of Todd Stroger as a "wonderful candidate" who is "going to be a great president of the county board." Not even his most ardent supporters believe that. But then, hat's how much contempt Daley has for the media, the public, and your tax dollars.
Mayor Blue
Daley can't admit he was wrong about the blue bag program.
"Asked if blue bag has been a failure," the Tribune reported, "Daley insisted Tuesday, 'No, it wasn't.'"
He's just replacing it for the helluva it.
"Now we tell [people] instead of putting it in a blue bag, you put it in a blue cart," Daley cracked. "If you want a pink one, I'll give you a pink one. If you want a red one, I'll give you a red one."
What if we wanted an adult one?
Daley Dose
The mayor's selective outrage is appalling - and revealing. Had enough?
Who Is Rod Blagojevich?
The Tribune carries a front page profile of the governor today. The best profile I've read, though, is here.
Trib Treasure
Sounds like Trib executives are setting themselves up for a sweet exit strategy.
Old Crony
This seems to answer the John Madigan question - for now.
City of Broad Condos
"[R]oughly 900 apartments in Rogers Park have been converted to condominiums each years since 2003," a new report says.
Ink Blot
Buy printers, not ink. (second item)
Sneed Screed
In Sneed's first item, she doesn't disclose that she's pals with Topinka. In Sneed's second item, when she says she "hears rumbles," she means that she's just checking up with what was reported in the papers more than a year ago. In Sneed's third item, when she says sources tell her Tony Rezko was not singing, what she really means is that her earlier item that he was was just plain wrong. In Sneed's fourth item, she grabs a London Daily Mail item because she has to fill out her column some way. In Sneed's fifth item, she fails to name the actual person involved and move the item to the top of her column because it's probably not true. In Sneed's sixth item, she uses a BBC item because she has to fill out her column some way. In Sneedlings, Sneed forgets that it's not 1955. But good to know it's Marion Ross's birthday today!
The Not-So-Bright One
* The Sun-Times exploits the execution-style killing of a police officer to sell a few more papers at the newsstand.
* Ed Feulner, your home planet is calling. They're bringing you back as part of a pundit exchange.
* Can we put a moratorium on Sun-Times staffers telling their own sob stories? And poorly at that.
* Does Fran Spielman have to turn every utterance of the mayor into a "story"?
* Another candidate for assignment most likely to demoralize a reporter. Are you guys running out of ideas over there, or what?
* The on-the-street interviews at the end of this story appear to come from AP, though it's not clear. Still, I really don't care what Emily Krone, 24, of Wrigleyville, thinks we ought to do about Iraq. And neither should you.
* Word is the Sun-Times's circulation is way down.
Clarification
It's come to my attention that I misread this column by Monroe Anderson as endorsing Todd Stroger's bid for the Cook County board presidency as well as the practice of keeping public offices in the family. The column, in fact, was meant to convey just the opposite.
The Beachwood Tip Line: Buy one, get one free.

Posted by Beachwood Reporter at 9:12 AM | Permalink
October 24, 2006
What I Watched Last Night
I caught What About Brian on ABC last night and got to thinking: What about Brian? Brian is a man that is in love with his best friend's fiancé. He tells him and, surprisingly enough, his friend is a little upset. Brian then tells the fiancé that he is in love with her and she realizes that she has feelings for Brian. I think you can see where this is going.

Brian leaves for a couple of months to salvage these two relationships, almost dies in car accident in Mexico, then realizes that he should return a week before the wedding to set things straight. He ultimately stops the wedding and gets in a big fight with his best friend.
Take a deep breath, that was just the first two episodes. Last night, Brian and his best friend got into a fist fight while playing a video game at the house of a friend who is cheating on his wife with a woman from work. That woman from work is working on a deal with Brian and Brian's friend. Brian's friend has children and a wife who he doesn't sleep with any longer. His wife is friends with a pregnant lady who doesn't feel worthy to have children because she thinks she will be a bad mother. There is also another couple who has yet to get into a fight and/or cheat on one another, but you know it's coming. Given that this show is on ABC, home of such quality dramas as Desperate Housewives, the killing should start in a couple of episodes.
ABC's got the formula for success. Take some good- looking people, put them in relationships, have them cheat on their partners, make them fight each other, then kill them. Blackmail is also likely to be involved. Every murderer on Desperate Housewives is caught by a neighbor somehow and is blackmailed into letting their kid hit a homerun on the baseball field or something of that nature. I don't know about you, but if I learned that a neighbor of mine had killed another neighbor of mine, the last thing on my mind would be how to improve my son's batting average.
So anyway . . . Brian. And what about him? Well, Brian is a selfish jerk. He should know better than to get involved in his best friends' relationship, much less try to break it up. As far as I am concerned, this action is a selfish and self-promoting move; furthermore, it speaks a lot to his character as a human being. There are emotional and mental issues that are there if Brian thinks that it is okay to break up the love of two of his friends. Amazing that this is a show and not real life, because in real life there would be a major shit-storm if this happened. This Brian character should be ashamed and apologize to his best friend and try to repair this relationship that he's flushed down the toilet.
I guess that this show really taught me the difference between real life and drama on ABC. On ABC, there is a mike and in real life there is none. It seems wherever there is a mike around people should be
careful.
Posted by Beachwood Reporter at 9:49 AM | Permalink
The [Tuesday] Papers
Sorry for the delay on The [Endorsement] Papers promised yesterday. Hope to wrap it up and post today.
1. Rick Morrissey says it so I don't have to.
2. "Democrat Alexi Giannoulias borrowed more than $1.4 million from his mother for the final leg of his campaign against Republican Christine Radogno for the treasurer's office that Topinka is vacating," the Sun-Times reports.
Choose from among these punch lines:
A) Why doesn't his mother just run for the office?
B) Can't his mom just put that money directly into the state treasury?
C) Hey Mrs. Giannoulias, ever think about funding a website?
D) No? Well, nobody likes a 30-year-old rich kid whose mom is still paying the bills.
E) And then the Sun-Times endorsed him! Ba-dum-dum.
Oh. D is actually true.
3. It's a bit unfair to review The Rod & Todd Show while its still workshopping.

4. Todd Stroger says he's a consensus builder, and he's right: He's done an extraordinary job building a consensus that he's an idiot.
6. The Daily Herald reports the governor is maintaining that the indictment of Tony Rezko surprised him. "Never in my wildest dreams did I think he'd be engaged in something like that," he told the paper's editorial board. That makes him the only person in the state's political sphere to be so clueless - doesn't he read the papers? Or it makes him a liar. Also: the governor returns to his story that that $1,500 check to his daughter was a birthday gift.
7. Does the naming of Alan Trammel of Cubs bench coach make him the heir apparent? After all, Lou Piniella is only planning on being around for four or five years "at best." Just as Dusty Baker's home remained in California, Lou Piniella's home remains Tampa. It would be nice to have a Cubs manager who actually decides to live here and is in it for the long haul, but enough about Joe Girardi.
8. Maybe Lou Piniella is part of a Tribune Company plan to spruce the team up for sale, as opposed to rebuilding a real baseball organization.
9. If Madison Dearborn wins ownership of the Tribune, would that put John Madigan - the guy who got this mess started with his acquisition of Times-Mirror - back in the catbird's seat?
10. Is the mayor green? Greenish, says Mick Dumke.
11. Dumke ("He's Not the Mayor They Married") and Ben Joravsky ("The Saint Who Came In From The Cold") have turned in the most interesting city stories recently.
12. "Who Killed Ryan Harris?" A rare Reader cover story worth reading.
13. I mean, Alpana Singh?
14. Rick Telander asks the questions about a Chicago Olympic bid that no one else is interested in yet.
15. Betsy Hart's kids are only a few years away from fronting one hellacious metal band.
16. Bob Mehr is leaving as the Reader's chief music critic; Miles Raymer is his replacement. It doesn't seem to matter as much as it once did. Besides, Jessica Hopper is the best thing they've got going.
17. The Sun-Times recently asked "Why Are Women So Fixated on Their Weight?" The real question might be why newspaper and magazine editors are so fixated on women's weight.
18. Time for this year's story on Marie's Rip Tide Lounge. Expect a feature on poetry slams next.
19. Both the Tribune and Sun-Times reported recently that department stores are back. According to a report from the National Retail Federation. Expect the annual story from the menswear industry that suits are back next.
20. Virtually no one in the political world believed the Sun-Times poll cited in this piece was valid.
21. QT on the Blogs.
22. If you haven't been clued in to Keith Olbermann's "Special Comments," it's time.
23. Todd Stroger says there is no place in government for patronage. So he's endorsing Peraica.
24. Someone ought to ask Stroger, then, if he agrees with the county's effort to get rid of the Shakman decree.
25. Barack Obama, please go away now.
26. I saw Al Sharpton live on cable access speaking at Operation Push on Saturday and found it hard to believe the God he talks to is the same God George W. Bush talks to. I'd like to hear someone ask the president about that.
28. Fallen Soldier.
29. I'd Love To Change The World.
30. Marilyn Ferdinand wraps up her coverage of the Chicago International Film Festival.
The Beachwood Tip Line: Bees make honey.
Posted by Beachwood Reporter at 8:12 AM | Permalink
October 23, 2006
Kinky's Kosmic Kountry
To a jaded Minnesotan who lived through the administration of one dubious-celebrity-turned-governor, the candidacy of Kinky Friedman for the Texas governor's mansion doesn't quite hold the same irresistible allure as it appears to have to the rest of the country. I saw what happened in St. Paul with Jesse Ventura and I'm not sure I'd wish that on Texas, even though that place is one heckuva political cesspool that could do with more Jewish cowboys and fewer corporate Nazis in office. But still, if you judge strictly on underlying talent, Kinky has it all over Jesse. Despite his reputation as a musical satirist a la Frank Zappa, two new albums show Friedman is more than just a joke - his "cosmic country" songwriting from the 1970s and later reveals that just like Zappa, there's meat on them funnybones.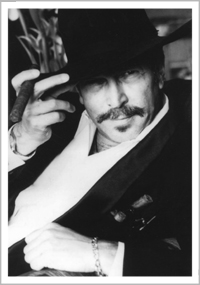 With song titles like "Get Your Biscuits in the Oven (and Your Buns in the Bed)," "They Ain't Makin' Jews Like Jesus Anymore," and "The Ballad of Charles Whitman," it's pretty obvious Friedman's got some kind of an agenda. Although he caught a lot of crap from people in the '70s for seeming to rail in these songs against liberals and their fellow travelers, he couldn't convince many people that even though he was about as far from a redneck as you could get - the Jewish son of a University of Texas professor - it was all satire. Satire, people! I think what threw folks is that the music was so good, so authentically country, in a time when "progressive country" was still a relatively new concept, that most people assumed he meant the words he sang, rather than saw them as the comically intolerant utterances of the characters the songs created.
So when in 1973 on his debut album, Sold American, Friedman sang this on "Get Your Biscuits . . . "
You uppity women I don't understand
Why you gotta go and try to act like a man,
But before you make your weekly visit to the shrink
You'd better occupy the kitchen, liberate the sink.
Get your biscuits in the oven and your buns in the bed
That's what I to my baby said,
Women's liberation is a-going to your head,
Get your biscuits in the oven and your buns in the bed.

. . . there were more than a few folks who took it seriously. And he hasn't changed much since. Consider this song, "Asshole From El Paso," which first appeared on 1992's Old Testaments & New Revelations and has now become the unofficial theme song of his gubernatorial campaign:
We don't have no love-ins in El Paso
We don't go to porno picture shows
We don't swap our wives with our neighbors
And we keep our kids away from Mexico
And I'm proud to be an asshole from El Paso
A place where sweet young virgins are deflowered
You walk down the street knee-deep in tacos
And the wetbacks still get twenty cents an hour
We don't wipe our asses on Old Glory,
God and Lone Star Beer are things we trust
We keep our women virgins till they're married
So hosin' sheep is good enough for us
I mean, there's no mistaking his sympathies here. He's putting down rednecks, not being one. Ironically, the same thing happened to Merle Haggard with the song this is based on, "Okie From Muskogee." That, too, was sung "in character" and not meant literally, but it, too, was taken on face value and so unfairly typecast the pot-smoking Haggard as an extreme right-winger. Friedman, of course, would never be taken for a white supremacist, if only for the name of his band, the Texas Jewboys . . . his parody style was obviously a lot less subtle than Haggard's. But still, his over-the-top sense of humor is what is remembered about him rather than, as it turns out, a surprisingly moving batch of "straight" country songs that to me summon up the best of his 1970s cosmic country cohorts like Gram Parsons, Commander Cody, and Jerry Jeff Walker.
This was brought home to me on two new albums. One is a collection of early Friedman songs that's heavy on the non-Zappa-like tunes, Last of the Jewish Cowboys: The Best of Kinky Friedman (Shout! Factory). The other is a very nice tribute/cover album, Why the Hell Not? The Songs of Kinky Friedman (Sustain Records), which features an A-list of alt-country superstars doing very cool takes on some of those same numbers. The proceeds from the second album are going toward Friedman's Texas governor's campaign warchest.
On the tribute album, for instance, while Kevin Fowler does a perfectly fine rendition of "Get Your Biscuits . . . " it's kind of doomed to failure because no one's going to be funnier doing it than Kinky himself. But when Charlie Robison sings Friedman's "Wild Man of Borneo," which tells the tale of circus freaks but is actually a meditation on human suffering, you're reminded of the best of Parsons . . . twang with a beautifully-stoned edge, the feeling of American tradition being warped by a newer but ultimately sadder reality.
Then there's Lyle Lovett's take on Friedman's song, "Sold American." Kinky's poem about the raggedy shape of the American dream in the disillusioned 70s is every bit as powerful as The Last Picture Show, all delivered with that ironically optimistic Sweetheart of the Rodeo-era thing that somehow manages to hide the bitterest of post-modern despair inside a deceptively simple country tune.
Whether or not Friedman would make a good governor, I have no idea. Ventura started off great in Minnesota, then pissed so many people off that his last two years were largely unproductive. Kinky's even got the same campaign manager as Jesse did. (Arnold, by contrast, is in a different category having run as a major party candidate rather than as an independent.)
But one thing's for sure: this time there's a real artist running for one of our nation's statehouses. I don't think there's too much of an artistic argument between Predator and "Ride 'Em Jewboy."
Posted by Don Jacobson at 10:52 PM | Permalink
Filming at the Edge of the World
This past weekend has been one long adrenaline crash. Two weeks of film festival is about all this film geek can take. The constant air of excitement, the frustration of missing a screening, the high of talking with other audience members or, better still, the creators of a film, take their toll. In a city like Chicago, where there is a film festival of one sort or another about every week, the pace could be suicidal.
The Chicago International Film Festival seemed like a festival in flux this year. Programming seemed a little weak, the popular Critics Choice films were notably absent (perhaps because Chicago's most famous critic, Roger Ebert, has been out of action), and I can't remember a time when I saw so few guests of the fest. Attending for the first time as a member of the press, I found little support for me to do my work and missed one sold-out film I desperately wanted to see (the South Korean horror film The Host) because, as press, I was lowest on the totem pole of priority seating. But the CIFF has always had peaks and valleys over its 42-year history. I have no doubt that it will bounce back strongly.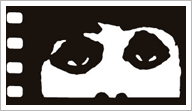 Regardless of some of the difficulties, I would never willingly miss a CIFF. The chance to choose from around 100 films that may never be released in this country - or possibly help a film to be released by showing would-be distributors that there is an audience for it - is unlike any other cinematic experience. It's a chance to see that filmmakers in other countries and the United States are producing some interesting stuff on the edges of the entertainment/information business. That knowledge gives me hope that individual voices are still sounding and will be heard.
I've had some life-enriching experiences at the CIFF as well. This year, attending Dixie Chicks: Shut Up and Sing, I got the chance to meet one of my idols, Barbara Kopple, who nearly took a bullet for her art while making the documentary Harlan County, U.S.A. A festival brings people of many countries together when foreign-born residents of the city come out to see a movie in their native language. When I make a film "buddy" from another country, I get the opportunity to understand a film from inside the culture and sometimes obtain more accurate, full translations than the subtitles can provide. This year, I had a wonderful conversation with a French woman at the screening of the marvelous French film The Comedy of Power and learned more about the disillusionment that French citizens feel toward their country. We have more in common with the inventors of "freedom fries" than many of us thought.
So now it's over, and I am slowly getting back my everyday routine. In the months ahead, I'll be interested to see which festival films show up at the cinema art houses in the city so I'll have another chance to pick up some I missed. Already, Requiem has a date with the Music Box (November 17-23). I'll also attend some other festivals - hopefully, if he's well enough, Roger Ebert's always superb Overlooked Film Festival in Urbana/Champaign and the always-rotating fests at Facets and the Gene Siskel Film Center. But the CIFF is a cultural treasure the city doesn't always recognize. I hope my coverage encourages some of you to step out of the multiplex routine and into the teeming realm of world cinema.
Marilyn Ferdinand is The Beachwood Reporter's resident film critic, and the proprietor of Ferdy on Films. Here is a wrap-up of her exclusive Beachwood coverage of the Chicago International Film Festival:
* "Better Than Fiction," her opening guide to the festival.
* "Corruption and Comedy," a review of The Comedy of Power, a French New Wave film whose themes will be instantly recognizable to anyone with even the sketchiest knowledge of Chicago politics.
* "Soul in Flames," a review of Requiem, a remarkable film about modern-day possession and exorcism.
* "A Talent for Torment," three reviews in one (Spirit of the Soul, Ode to Joy, Steel City) from a disappointing day at the festival.
* "Deep in the Heart of Dixie," a review of Dixie Chicks: Shut Up and Sing, the inside story of the Dixie Chicks' political and personal journey as Southern girls ashamed of their Texan president.
* "Boot Straps and Black Boys," a review of Shoot the Messenger, a British film that challenges standard racial notions in part by featuring a character who might best be described as a black Joe Lieberman Republican.
* "The Elusive Quality of Truthiness," reviews of three films, including the Austrian film Slumming, La Terra from Italy and the Romanian comedy, 12:08 East of Bucharest.
* "And the Hugo Goes To . . . " This year's Hugo Award winners are announced.
* "The Chicago Way," a rare view of the beautifully restored 1927 original.
* "Love and the Dirty Old Man," a review of Venus, the festival's closing film, a Miramax vehicle with Peter O'Toole and Vanessa Redgrave that is superbly written and well-cast.
* "Guest Stars," a fondly written reminder that the chance to meet a film's director at a festival can result in magical - and powerful - moments.
Posted by Beachwood Reporter at 1:13 PM | Permalink
The [Monday] Papers
Inexplicably, the Sun-Times has endorsed Todd Stroger for Cook County board president. I'll deal with that and the rest of the locals' endorsements in The [Endorsement] Papers later today.
Viet Baghdad
"Academics and critics of the White House compare Iraq to Vietnam, but the violence today in Iraq is more splintered and complicated, with sects, ethnic groups, Baathists and foreign terrorists set against each other and the government and coalition forces in a conflict that defies sound-bite answers," the Tribune editorial page says today.
The Trib editorial board is exactly right without meaning to be - in Vietnam, U.S. forces were clearly aligned with one side of the war fighting against another side. In Iraq, we are on nobody's side but our own, fighting against everyone. That's what happens when you go to war with a president who didn't know the difference between Sunni and Shia (and many in our government still don't) until days before the invasion.
The edit page also forwards figures from the Defense Department on the number of trained Iraqi troops that have never been right and no one believes anymore, except editorial boards who can't face the truth of how wrong they were about this war.

Dem Districts
What's most interesting about the Trib poll of the 6th and 8th congressional districts isn't so much that they are trending Democratic, but that the top concern of Republicans in those districts is immigration, while the top concern of Democrats and independents there is the war in Iraq. (The war is not even the second highest concern to those Republicans: In the 6th, that would be the terrorism threat to the United States; in the 8th, the economy and jobs.)
Washington 's World
"If you have been following Ald. Todd Stroger's 'campaign' for the Cook County presidency, you know that the moniker 'clod' is too complimentary," says Sun-Times columnist Laura Washington, in a must-read rundown of the state of this year's campaigns.
So does that make the Sun-Times editorial board clodettes?
Washington also discovers that Dorothy Brown's mayoral campaign is non-existent, and possibly a stalking horse for the Richard M. Daley.
Cold Steele
"Many expect board President Bobbie Steele to retire after the election, handing her district seat to someone else - likely one of her children," the Sun-Times reports.
New reform proposal: Require Illinois politicians to be childless.
Vested Interests
"Wal-Mart employees' familiar blue vests emblazoned with 'May I help you?' and the smiley face logo may become a thing of the past as the world's largest retailer makes another visible change as part of its efforts to upgrade stores and attract more shoppers.
"Wal-Mart Stores Inc. said Friday it will adopt a new dress code of blue polo shirts and khakis in about 1,400 stores in the Northeast and South. Nationally, it has more than 3,600 discount stores and Supercenters, which combine a discount store with a full grocery section."
In addition, members of the Chicago City Council will be fitted for the new look on Wednesday, sources said.
Cop Flop
"[20th Ward Ald. Arenda] Troutman demanded to know 'how many hidden Burges are out there' - a reference to former Lt. Jon Burge, the retired Area 2 commander accused in a special prosecutor's report of torturing criminal suspects for two decades while police brass looked the other way," reported the Sun-Times, in a story emanating from city budget hearings.
"And then, there was downtown Ald. Burton F. Natarus (42nd), who wants Cline to order police officers who walk around writing parking tickets to issue another ticket - to dog owners who fail to pick up after their pets."
Two Chicagos.
Burke's Law
"Rather than meet with reporters in recent weeks, Burke's staff asked for a list of written questions, which the Sun-Times submitted Sept. 18. Burke's staff has yet to respond.
"As part of those written questions, the Sun-Times asked Burke's staff to discuss any investigations they conducted to determine if the employees were really hurt, why employees remain on paid disability leave for years while their cases languish, and to identify the law firms Burke has hired to defend the city."
I'm starting to see the wisdom of term limits.
Dirty Jesus
If I call in with a water formation in my sink resembling Lucifer will the Sun-Times make a news story out of that too? Ditka? A Bears mini-football featuring Brian Urlacher and the mother of his child? The illusion of a real newspaper in a puddle on my front stoop?
Ad Hoc
Product Placement of the Day (from Saturday): Sara Lee.
Not that Pancakes & Sausage On a Stick doesn't kick a ton of ass. It's just that calling a Sara Lee propagandist for comment is stretching it. A review of the product and a list of where it's available might have been a better call, not to mention that the online version of the story doesn't include an image of the product.
Comment of the Day
"I can't believe something like this is legal."
- ChristianZ
Todd's Tune
"We don't need George Bush politics in Cook County," Todd Stroger says in a new campaign ad. You mean electing the unqualified son of a president to his dad's old job?
Steinberg Watch
Self-appointed constitutional law expert Neil Steinberg has determined that a public park is somehow exempt from free speech protections, and that a young woman in a white spandex jumpsuit does not therefore have the right to stand under the Bean and demand that we all drink Coca-Cola.
The city's law department begs to differ, and Steinberg's formulation that begging is commercial speech doesn't take into account how charities such as the Salvation Army would therefore be reclassified, but I'm sure Steinberg researched the issue and gave it an adequate amount of thought instead of just reacting to a newspaper story and dashing off a knee-jerk response in under five minutes.
I'm also not sure what he's getting at when he asks what the obvious difference between the Lake County and Cook County Forest Preserves is - but is it the race of those in charge? Or does he just mean money? How many minutes a week do you suppose Steinberg does put into his columns?
Buck Stops Where?
Mark Brown nicely sums up "Clout's Sick List," writing on Sunday that "[I]t's another problem long known to insiders at City Hall that for some reason never seems to get straightened out, making one question whether it's just a matter of bureaucratic intransigence or whether the dysfunction serves a hidden purpose."
Does anyone seriously think this is out of Richard M. Daley's control? Had enough?
(By the way, memo to Steinberg: the Cook County board has long been under Daley's thumb, so blame him for the forest preserves.)
Gov. Baloneyvich
The governor wants to shield his financial support for Todd Stroger as part of a broader party effort.
Meeks' Inheritance
Hate to say I told you so, but . . .
All You Need to Know
Last movie Todd Stroger felt like walking out of: Leaving Las Vegas.
Last movie Tony Peraica felt like walking out of: Lara Croft: Tomb Raider.
P.S.
Hate to pile on, but . . . the Sun-Times ran this correction today:
"Capitol Hill in Black and White is the name of the book Cook County Board president candidate Todd Stroger recommended all people should read. Stroger provided the incorrect title for the book in a Sunday story."
Did I mention the Sun-Times has endorsed Stroger?
Monroe's Mistake
Sun-Times Op-Ed columnist Monroe Anderson is the latest to argue that keeping political offices in the family is a "great American tradition," instead of seeing it as a pathetic American tradition that ought to be eradicated. Is democracy really that tough a concept? [Clarification 10-25: It's come to my attention that I misread this column by Monroe Anderson as endorsing Todd Stroger's bid for the Cook County board presidency as well as the practice of keeping public offices in the family. The column, in fact, was meant to convey just the opposite.]
The Beachwood Tip Line: Don't leave work without it.
Posted by Beachwood Reporter at 7:41 AM | Permalink
October 22, 2006
Guest Stars
There are a lot of reasons to attend film festivals, but one of the best has to be the chance to meet and ask questions of the filmmakers. There is a real magic in learning about the creative process, the challenges of making and distributing a movie, and the "backstage" drama and comedy that occurred during filming. In my case, a chance to rub elbows with a director turned into my one significant contribution to cinema.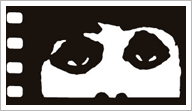 If you followed by Chicago International Film Festival coverage, you know that there were festival guests at two screenings I attended: Dixie Chicks: Shut Up and Sing directors Barbara Kopple and Cecelia Peck, and Steel City director Brian Jun. What you don't know is that CIFF founder Michael Kutza made a rare appearance to introduce Kopple and Peck, and that the two women first collaborated on a film about Cecilia's father called A Conversation with Gregory Peck (1999). You don't know that Steel City was Jun's fifth attempt at a screenplay, and that it is not autobiographical. You didn't hear young Ian Ivkovich, who played the main character as a boy, tell a curious audience member that it wasn't that big a deal to see himself on screen this evening because he already saw the movie at its premiere at Sundance, or hear the laughter that followed this honest answer. Those are opportunities you get at a festival that you can't get at your local multiplex.

CIFF has produced other memorable experiences for me in the past. Last year, my husband and I saw a painfully honest film called Learning to Swallow (2005) about a local Chicago artist, Patsy Desmond, with undiagnosed bipolar disorder who tried to end her life by swallowing drain cleaner. Instead, she burned out her esophagus and stomach and now "eats" through a feeding tube attached to her intestine. Desmond and the director Danielle Beverly told us about the rigors of working so closely together during some of the most painful parts of Desmond's rehabilitation. "I'd throw her out, or she'd throw me out," said Desmond. So that's how documentaries like this work. I was very moved to watch Desmond and my husband, both of whom became addicted to pain killers following severe injury and surgery, hug and share a moment of solidarity over beating the drug and surviving their respective ordeals.
A more humorous meet-the-creators moment came at a late night viewing of Night of the Living Dorks (2004), a German film in my much beloved subgenre, the zombie flick. Imagine my surprise at how thrilled director Matthias Dinter was to be in the city where his Holy Grail of film, Ferris Bueller's Day Off, takes place. As you can imagine, the Q&A session was long and very laid-back, with Dinter saying how lucky he was to be in the right place at the right time - a scriptwriter needed to feed the beast of demand of a newly united Germany.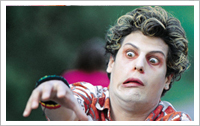 I asked him about distribution. This is always the question in a festival-goer's mind: "Is this great film I just saw going to have a life after film festivals?" He said that there had been no serious interest in distributing the film in the United States, so it was going direct to DVD. This I do not understand. Shaun of the Dead (2004), another great zombie comedy, did alright in the States. Are distributors afraid that fans of these films can't read subtitles? Is there room for only one foreign zombie comedy each year on American screens? Ah me.
Roger Ebert's Overlooked Film Festival near the campus of his alma mater, the University of Illinois at Urbana/Champaign, has had many great festival guests over the years, including the well-known directors John Sayles and Mario and Melvin Van Peebles. I have so many favorite guests from these festivals, including one of my favorite French directors, Bertrand Tavernier, director/movie darling Miranda July, Dutch/Australian director Paul Cox, and star of The Terrorist (1999), Ayesha Dharker, who was completed surrounded by lust-struck college students in the lobby of the theatre. I have two absolute favorites. The first is Chinese director Tian-Ming Wu, whose Q&A was conducted among children who had just seen his wonderfully moving film King of Masks, the free family film Roger has at each festival. The children stood patiently in line on stage, stepped up to the mike to ask their question, and heard Wu's answer interpreted. It was a wonderful way to share a film with a young audience. The other favorite was Shane Carruth, the one-man band for his film debut Primer (2004). Carruth was nearly stupefied by the praise Roger heaped on him. It was wonderful and a little scary to think what it must have been like to be him - making a feature for $7,000, using the great All the President's Men as your model, and being told by Roger Ebert that you're a budding Martin Scorsese.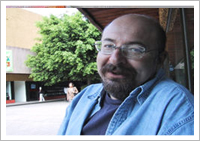 The greatest festival guest for me, however, is Francisco Athié, a Mexican director whose psychedelic meditation on death, Vera (2003), screened at the Taos Talking Picture Festival in New Mexico. Knowing that his film might have limited appeal, Francisco said to think of Vera as an LSD trip. "If you go with it, you will have a good time," he advised. "If you do not go with it, you will have a bad time." I had a good time, and I had drinks with Francisco at a dive cantina in town along with some other festival attendees after the show. He is such a personable, larger-than-life character that I felt an instant kinship with him. I brought a tape of Vera to Facets; they eventually screened it, and, earlier this year, issued it on the Facets DVD label. If I never do another thing for cinema (and I hope that won't be true), I can at least say that I helped keep one film from being lost in time.
Films are more than the fire and smoke and the bellowing voice of authority. There is always a man (or woman) behind the curtain. Meeting the creator can be an enlightening, joyful, moving experience. Have it.
There are many opportunities to meet the creators in Chicago. In addition to CIFF and other festivals that run throughout the year, the Gene Siskel Film Center and Facets often invite guests to special screenings.
Marilyn Ferdinand is The Beachwood Reporter's resident film critic, and the proprietor of Ferdy on Films. Her exclusive coverage of the Chicago International Film Festival includes:
* "Better Than Fiction," her opening guide to the festival.
* "Corruption and Comedy," a review of The Comedy of Power, a French New Wave film whose themes will be instantly recognizable to anyone with even the sketchiest knowledge of Chicago politics.
* "Soul in Flames," a review of Requiem, a remarkable film about modern-day possession and exorcism.
* "A Talent for Torment," three reviews in one (Spirit of the Soul, Ode to Joy, Steel City) from a disappointing day at the festival.
* "Deep in the Heart of Dixie," a review of Dixie Chicks: Shut Up and Sing, the inside story of the Dixie Chicks' political and personal journey as Southern girls ashamed of their Texan president.
* "Boot Straps and Black Boys," a review of Shoot the Messenger, a British film that challenges standard racial notions in part by featuring a character who might best be described as a black Joe Lieberman Republican.
* "The Elusive Quality of Truthiness," reviews of three films, including the Austrian film Slumming, La Terra from Italy and the Romanian comedy, 12:08 East of Bucharest.
* "And the Hugo Goes To . . . " This year's Hugo Award winners are announced.
* "The Chicago Way," a rare view of the beautifully restored 1927 original.
* "Love and the Dirty Old Man," a review of Venus, the festival's closing film, a Miramax vehicle with Peter O'Toole and Vanessa Redgrave that is superbly written and well-cast.

Posted by Beachwood Reporter at 10:33 AM | Permalink
October 21, 2006
Barista! Back in the Grind
I am out of the muck. I have suffered through the last of the workshops, role plays, ritual whale sacrifices, and workbook scenarios that challenge me to solve crises such as the one in which my imaginary customer, "Jose Espresso," chips his tooth on a nutty pastry and for some reason comes crying to me about it.
I think I handled Jose fairly well by explaining to him that any time he puts anything into his mouth, or even gets behind the wheel of a car to drive to his local coffee shop, he is putting his life at risk. Then I explained to Jose that our company cannot solve all of his problems; only his caffeinated ones. I mean, does the pastry label say "nut" on it? Then you gotta be alert, Jose. Let's be honest, the nuts weren't exactly incognito in that Nut Bran Nutter Nutty Bar.
Recalling the steps of my handy customer-recovery acronym, I smoothed over the Jose situation by Encouraging him to return; highlighting for him all the nut-less items in our pastry case that might be safer for him to chew next time. And finally, I brought it all home by threatening Jose not to sue. Legendary service indeed.
But like I said, I'm done with all that hypothetical stuff. I can't just turn the page and make the battlefield pastry case go away. It's there. The beheaded muffins, the fallen lemon loaves - that is tangibly my problem now. And the customers are real too. Jose Espresso? I have to be nice to that prick in real life.
I have to stand there calmly (preferably with a smile), for example, as customers order food by pointing apishly at their pastries of choice. "One of those," they say, as though a directional gesture from their angle does shit for me at my angle behind the register, askew to the pastry case. The pastries have names for a reason. And you don't have to actually tap the glass case at any point during this transaction. I bet fish hate you almost as much as I do.
But anyway, there aren't too many Jose Espressos coming into my store. Despite our diversity-loving mission statement, I have the privilege of serving an exciting assortment of white people with money. The only hue variations among my customers are some unnatural shades of tan. I don't know how many white people would admit to this, but I swear all my customers look the same.
The same Coach clutches, the same Polo jogging suits, the same uneven hair part that looks freshly golf course windblown, the same country club pullover windbreaker. The same bratty kids in pastel North Face fleeces; the equally bratty toddlers, with their hot cocoa fingers on every surface in the store. I can't distinguish one rich white person from the next. Luckily they all order the same thing too. They think I find them memorable. Really, I'm just taking an educated guess based on the drink orders of the last fifty customers that looked just like them. How did I know you wanted non-fat milk!!? Because you're a soccer mom.
Which brings me to my favorite customer phone call of the week. During the Saturday morning rush, a woman called wanting to get a coffee to-go box filled with hot chocolate. When we told her we could not do that, she argued in disbelief. Was I sure? Oh, well let me see if our company changed the policy since I told you no three seconds ago. No, I guaranteed her, we did not do that. But the kids are freezing on the soccer field!! she pleaded. I was suddenly more than delighted to reiterate the term "coffee traveler" to her before hanging up the phone. What I really wanted to suggest was the term "layer," but I thought better of it. I'm still working on the enrichment part of my job. It's a lot harder than Shane led us to believe.
Maude Perkins is The Beachwood Reporter's pseudononymous service industry affairs editor currently serving time as a store supervisor for a large, publicly-held corporate coffee chain. Read more Barista! here.

Posted by Beachwood Reporter at 5:38 PM | Permalink
Love and the Dirty Old Man
Closing night of the Chicago International Film Festival brought us a treat - a new film starring Peter O'Toole. Anyone, male or female, who didn't fall in love with him in Lawrence of Arabia had to have been very jaded indeed. His portrayal of a rather naive and vulnerable adventurer made almost mad by his experiences in North Africa is a performance for the ages. In Venus, O'Toole plays a character very close to himself, an elderly actor of renown, who takes one more shot at love with a barely legal girl. He is no longer naive, but he is just vulnerable and at least as seductive.
Maurice (O'Toole) accompanies his actor friend Ian (Leslie Phillips) from the hospital where he has just been discharged to Ian's flat. They shop to restock Ian's home with food and essentials. When they reach Ian's spotless and beautifully appointed apartment, Ian informs Maurice that his great-niece Jessie (Jodie Whittaker) will be coming to look after him. "I bought a bell to keep by my bedside," Ian cheerfully informs Maurice, and gives the obnoxious object a tinkle.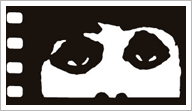 The day of Jessie's arrival, Ian runs to the diner where Maurice and another friend (Richard Griffiths) are having tea and says the girl is a complete nightmare. "I bought a nice piece of halibut, and she didn't know how to cook it!" Ian despairs. Maurice decides to accompany Ian home and meet the she-devil herself. Maurice gets Ian settled and offers to make him a cup of tea. He moves through the familiar flat where he has been a visitor for decades and slowly passes an open doorway. Sitting in it like a scruffy black cat is Jessie. Her eyes are thick with liner, her clothes are barely there, and she wears the insolent scowl of most people her age. Maurice is intrigued.
He stops by the apartment again, and this time asks Jessie a little about herself. She wants to be a model. She's not very attractive, so Maurice asks if she has a fallback plan. "Don't you think I can be a model?" she spits at him. He backpedals. He has learned in his long life how to smooth over his thoughtless insults, of which he has no doubt made many. He says he can probably help her because he knows a lot of people. "You famous or something?" Jessie asks. "A bit," Maurice demurs. He says his full name. She doesn't recognize it.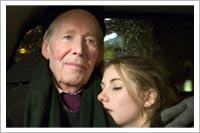 True to his word, Maurice gets her a modeling job. She will be posing nude for his art class. Well, we saw this seduction coming, and now Jessie's in on it, too. She agrees, but only if Maurice leaves the class. He tries to position himself at the transom of a door, but ends up falling through and knocking over several easels. The comic timing of the scene, and Maurice's guilty-but-innocent response are priceless. After class, Maurice takes Jessie to the National Gallery, where they study Velasquez's Venus at her Mirror (The Rokeby Venus). He tells her that Venus was a goddess who inspired people to love. He said that a real model posed for the goddess, just like she does. From that moment on, he calls her "Venus" and is, too, inspired to love.
The delicacy of this drama could have been spoiled at any moment. We're looking at what most of us would call a dirty old man. But O'Toole shows us that the old have a lot to offer in the way of love and the experience to know how to offer it. Yes, Maurice was a ladies' man, and we see his routine. He plies Jessie with gifts and impresses her with a limousine ride and the chance to be on a movie set as he plays a bit part in a costume drama. But he really does care. He becomes faint on the set, but one look at her concerned face lifts him up, and he carries on as a man renewed.
For her part, Whittaker plays Jessie as a young girl who can't exactly explain why she's so turned on by this relic. She gives him small sexual favors - three kisses on her shoulder, permission to smell her neck - and becomes very cross if he tries for more. But his kindness to her, particularly when she shares the secret of a first love and a forced abortion, wins her heart as well.
The supporting cast of elderly actors, including Vanessa Redgrave as Maurice's wife, brings the world of the aged to life in a plausible way. The concern with obituaries, the long-standing relationships that are as much a part of life as breathing itself, the infirmities, hospitals, healthcare workers - this is what we all face should we reach our golden years. These images are not often seen on the screen, and very few directors take up this subject with any regularity. The master of the silver-haired screen is Dutch-Australian director Paul Cox, whose A Woman's Tale is the pinnacle of the genre.
For his part, director Roger Michell keeps the film in perfect balance. His touch for romance has been well developed on such films as Persuasion (1995) and Notting Hill (1999). But it is to screenwriter Hanif Kureishi I tip my hat. This is a beautifully written screenplay that deserved to be honored with the talents of O'Toole, Redgrave, and the rest of the uniformly fine cast. This Miramax film will come out in general release. Make time to see it.
Marilyn Ferdinand is The Beachwood Reporter's resident film critic, and the proprietor of Ferdy on Films. Her exclusive coverage of the Chicago International Film Festival includes:
* "Better Than Fiction," her opening guide to the festival.
* "Corruption and Comedy," a review of The Comedy of Power, a French New Wave film whose themes will be instantly recognizable to anyone with even the sketchiest knowledge of Chicago politics.
* "Soul in Flames," a review of Requiem, a remarkable film about modern-day possession and exorcism.
* "A Talent for Torment," three reviews in one (Spirit of the Soul, Ode to Joy, Steel City) from a disappointing day at the festival.
* "Deep in the Heart of Dixie," a review of Dixie Chicks: Shut Up and Sing, the inside story of the Dixie Chicks' political and personal journey as Southern girls ashamed of their Texan president.
* "Boot Straps and Black Boys," a review of Shoot the Messenger, a British film that challenges standard racial notions in part by featuring a character who might best be described as a black Joe Lieberman Republican.
* "The Elusive Quality of Truthiness," reviews of three films, including the Austrian film Slumming, La Terra from Italy and the Romanian comedy, 12:08 East of Bucharest.
* "And the Hugo Goes To . . . " This year's Hugo Award winners are announced.
* "The Chicago Way," a rare view of the beautifully restored 1927 original.

Posted by Beachwood Reporter at 10:08 AM | Permalink
October 20, 2006
The Weekend Desk Report
Market Update
Humor analysts today expressed optimism that the longest laugh drought since the Cuban Missile Crisis could soon be eased. It seems one of Europe's chief suppliers is poised to release an extra 1 million barrels of rape jokes each day until the crisis has passed.
Presidential Premonitions?
Do you suppose when George W. Bush looked into the eyes of his beloved Pootie-Poot and got a "sense of his soul", it looked anything like this? Or this? Or maybe this? Because if not, we're thinking the Boomer-in-Chief might be showing his age a bit.
Backseat Squabbles
So this year's road trip to peace is going to be just like all the others. North Korea is going to keep sucking up to China and Japan in the front seat while making ugly faces at America the whole time. And then, just when you think Uncle Jim is going to stick up for the States, he actually tells us we should make nice with Syria and Iran just so Iraq can get some sleep in the back seat. This is going to be the worst election season ever!
Rock Around the Cloak
American scientists this week announced they have developed an invisibility cloak apparently based on Saddam Hussein's cast-offs. We're pretty sure we know who gets to wear it first, too.
Every Old Film is New Again . . .
Oh, Harrison. We've been through this before.
Posted by Natasha Julius at 11:57 PM | Permalink
What I Watched Last Night
Remember when the Seinfeld gang loved the Mets?
That was what I was thinking when I was watching the baseball game last night. I remember when Jerry had taped the Mets game and was about to watch it when Kramer came in and told him the final score of said game. I also recall the episode fashioned after the Zapruder film movie when Keith Hernandez spit on Kramer and Newman after Newman called Keith a "pretty boy" after the Mets game. That was in the early years of the show. Later, the gang's loyalties shifted when George became the Assistant to the Traveling Secretary for the Yankees.
The show's writers never mentioned the switch of team faith; it was just accepted. The same thing happened in Saved by the Bell. In the first season, Zach Morris and crew went to JFK Junior High in Indianapolis, Indiana. The next season they were all at Bayside in California. Without explanation.
Apparently, I am a curious individual and that has enabled me to pick up on these little nuances in these favorite shows of mine. I know that there are plenty of other television shows that do this same thing; I wish that I could name them and provide you with more examples, but I just can't. I feel like I know my readers and know that you know many more of these discrepancies; please feel free to have a discussion in the forum section of the Beachwood. For I am still struggling from too much Barrymore.
Anyway, about that game last night - Game 7s get me all excited and this one was for a trip to the World Series. Couldn't get more exciting right? Well, not for me, given that my mind wandered from the Mets to Seinfeld to Saved By the Bell to the Beachwood forum and now to this exact sentence. It is 1-1 in the top of the ninth while I am typing this and I really don't care what happens. I would rather catch The Colbert Report -I get that guy.

Oops. Looks like Barrymore rubbed off on the Mets too. What a shame that the Cards are in the World
Series. Is Colbert still on?


Posted by Beachwood Reporter at 10:25 AM | Permalink
The [Friday] Papers
U.S. troops can't even secure Baghdad, which the Tribune rightly plays across the top of its front page today. The war is a disaster, and anyone who argues otherwise is being intellectually dishonest. Even the president is now invoking the moment in Vietnam when America realized it was losing the war.
In the Sun-Times, as much a war cheerleader as any paper the world over, "U.S. Admits 'Disheartening' Results" can be found on page 36.

Green Spleen
The Tribune has discovered Rich Whitney. After the Tribune editorial board kept Whitney out of it private little gubernatorial debate despite the fact that Whitney is on the ballot, and despite the fact that Whitney is polling 9 percent with no media coverage and only a third respondents in a recent survey having heard of him, the paper tries to make good by putting him on page one today.
Of course, the paper is predictably condescending. "Credibility remains a serious issue for the Greens," Crystal Yednak writes. As opposed to who, the Republicans and Democrats?
"While Whitney has grand ideas for reforming the Illinois system, ideas that some would brush off as impossible, he speaks about them in a very practical sense, guiding audiences step-by-step through his plans in a way that makes large-scale reforms seem within reach," Yednak writes.
That might be a charitable write-up, but we never really learn just what proposals of Whitney's are so easily brushed off as impossible - the tax swap mentioned that he favors for education funding is a position held by former Gov. Jim Edgar, former Democratic gubernatorial candidate Dawn Clark Netsch, and, I believe, Mayor Richard M. Daley, Gov. Rod Blagojevich (although he hasn't put any political capital behind it), and, if I'm not mistaken, the Tribune editorial page. It's the consensus solution that is not reality mostly because of a few folks in the General Assembly who have been able to block it and gubernatorial candidates are afraid to continue campaigning on it.
All we really learn about the rest of Whitney's agenda, which is certainly more substantial than that put forth by Judy Baar Topinka, is that he favors "clean energy, clean government, healthy people and health economy."
Yes, that certainly is a problem, and doesn't in any way sound similar to the rhetoric of the other candidates.
The real question isn't the Green Party's credibility, it's how reporters can continue to take the Republicans and Democrats seriously despite a daily drenching of lies, obfuscation, corruption, greed, and sheer ineffectiveness.
Maybe the media sees a bit of itself in those guys.
Unfriendly Environment
The Sun-Times has not discovered Rich Whitney. I'm pretty sure his name has appeared in the paper, but a search of the site under Whitney's name yields zero results.
[UPDATE: A Lexis/Nexis search shows Whitney's name has appeared in the Sun-Times 10 times in the last year, almost entirely in passing: Four times in news stories that gave him single, obligatory mentions; four times in Op-Ed columns that gave him approving but passing mentions; and in two letters, one about funding education through gambling revenue and the other from the chairman of the Will County Green Party. So, in other words, the Sun-Times has failed to provide voters with even the most rudimentary information about a candidate who is one of just three on the ballot in the governor's race and who is indisputably - regardless of ideology - more impressive than many current Illinois officeholders.]
Greenwashing
"If electability were not an issue, the choice would be easy in this year's governorer's race," Henry Bayer, the executive director of the state American Federation of State, County and Municipal Employees Council, wrote in a union newsletter, according to the Tribune's account. "Rich Whitney, the Green Party candidate, is in sync with the union on virtually every issue."
Maybe Whitney would be more "electable" if the media treated him like an adult, rather than a cute curiosity.
Beyond that, "electability" is among the most cynical (and wrongheaded) formulations in American politics. George W. Bush certainly didn't seem electable - twice - at various times of his presidential campaigns, not to mention his challenge of Gov. Ann Richards. Arnold Schwarzenegger and Jesse Ventura weren't the most "electable" candidates for governor when their campaigns began. Hell, Barack Obama wasn't considered an "electable" candidate for U.S. Senate in a field including party nominee Dan Hynes, multi-millionaire Blair Hull, and Daley education board chairman Gery Chico - especially after Obama was crushed when he challenged Bobby Rush for his congressional seat.
And neither the Detroit Tigers nor the St. Louis Cardinals seemed "electable" to the World Series this year.
What politics, sports, and history teach us is that thinking about what's realistic is the most unrealistic thinking we could do. World history exists only because of people and events we could never imagine. Predictions rarely come true, and what's deemed "realistic" rarely turns out to be what really happens.
Credibility Gap
Speaking of credibility, Dennis Byrne doesn't have any but he still gets space in a major metropolitan newspaper.
Speaking of credibility, Victor Davis Hanson doesn't have any but he still gets space in a major metropolitan newspaper.
Obamarama
"With Democratic operatives like City Hall's favorite crisis manager David Axelrod pulling the strings, I'm waiting for Barack to change his last name to O'Bama."
Missing in Action
"Where's Hizzoner?" the Sun-Times asks, as it mimics a high school newspaper in pasting photos of Richie and Maggie in front of various locations such as the Eiffel Tower. Answer: He's in the Tribune, which actually has a reporter in London dispatching a report of the mayor's visit there.
(The Sun-Times wacky photo montage is unavailable online as far as I can tell.)
Race Cards
The mayor fails to show the same fury over his failure to award city contracts to minorities as he was able to muster against proponents of the big-box ordinance whom he accused of being racist.
Where's Hizzoner?
Wait a minute. The City Council is holding budget hearings and Daley isn't even in town?
Old Media
The Sun-Times accidentally published a story today from 1991 - "Great Taste! Less Swilling! Specialty Brews Changing the Image of Beer" - on the cover of its weekend guide.
The Sun-Times that arrived on my doorstop this morning still didn't know which team had won Game 7 of the National League Championship Series last night to advance to the World Series.
The Sun-Times published a column this morning about Chicago's Olympic logo with a black-and-white graphic. Um, the colors are kind of key, guys.
The online version of the logo story doesn't even include the black-and-white graphic. So, yeah, the online version of the story is even less visual than the print version.
(Shouldn't the city make an online version of its Olympic logo that has the flaming skyline moving, as if in the wind?)
Sun-Times Media Group stock reached a 52-week low this week, as did the actual quality of the newspaper.
You couldn't read about the Sun-Times' financial problems in the Sun-Times, though you could read about it in the Tribune and Crain's Chicago Business, among other news outlets across the country. You could read in the Sun-Times today about Tribune Company's "earnings dip" though.
Electric Shock Therapy
Steve Huntley, who still has not written a correction for misstaing the findings in Hubris about Plamegate, unsurprisingly thinks Exelon's John Rowe is worth every penny of the $27 million he receives each year for making the electric utility the most profitable in the industry based on your electricity rates (column is unavailable online). Huntley, who isn't the smartest cookie in the jar, compares Rowe's salary to Shaquille O'Neal's $20 million contract; Michael Vick's $23.1 million contract; and Alex Rodriguez's $21.6 mijllion contract.
Of course, O'Neal, Vick, and Rodriquez are international superstars whose taletns are considerably rarer than those demanded of an electric utility CEO, not to mention all the other obvious reasons why such a comparison is pure folly. Huntley, not the sharpest pencil in the drawer, accuses Lt. Gov. Pat Quinn of attacking Rowe's compensation after running out of arguments against the coming elecricity rate hike, as if the profitablity and executive pay of ComEd and its head honchos is irrelevant to the issue at hand. Yet it is Huntley who finds it relevant to attack Quinn's successful petition-drive in 1978 to reduce the size of the General Assembly.
Steve Huntley is the editorial page editor of a (theoretically) major metropolitan newspaper.
Steinberg Watch
Neil Steinberg met with state supreme court Judge Anne Burke but failed to ask about the way she was shoehorned into the job in a way far more offensive than Todd Stroger's bid for Cook County board president. Maybe he just turns to mush with all public figures he wants to be friends with, as he writes about again in his latest Obama item.
Bear With It
After splashing the crucial issue of who would drive their son back and forth for visits on their front page earlier this month, the Sun-Times follows up a day late with the final arrangements in the Urlacher child custody case - they'll meet halfway! - in a paragraph on page 46.
Baloneyvich
The Sun-Times endorsed Rod Blagojevich this morning. I'll have more on this early next week.
Garbage Disposal
The Sun-Times, picking up on Barack Obama's confessed lack of kitchen skills, asked women on the street about the quality of their husbands' help in the kitchen. Of course they did. Did I mention their stock was at a 52-week low?
SneedSpeak
When Sneed says she "has learned" that Jesse Jackson Jr. is recruiting aldermanic candidates, that means she's been catching up on a year's worth of papers. (Today's column unavailable online.)
Blame Game
It's not Daley's fault. He just hires the malingerers. It's up to Burke to pay them.
The Beachwood Tip Line: Working comp all the time.
Posted by Beachwood Reporter at 8:59 AM | Permalink
October 19, 2006
What To Do About North Korea
The United States has now confirmed what most already accepted as true: North Korea tested a nuclear weapon last week. The debate within the United States and around the world about how to respond to Pyongyang will, of course, continue.
Most agree that there is no "military option" when it comes to North Korea; to use force would put all of Southeast Asia, particularly Seoul, at risk. But after that, there is little agreement.
On one side, the Bush administration is leading an international campaign for increased sanctions against the North Korean regime. President Bush has also, throughout his presidency, rejected bilateral talks between the U.S. and North Korea, preferring instead the so-called "six-party talks."
The Bush administration's approach, though, has failed - as is evidenced by North Korea's testing of a nuclear bomb. Kim Jong-il, North Korea's "Dear Leader," thrives off of being isolated. He's clearly unconcerned with his impoverished people's plight, which makes the effectiveness of any sanctions highly questionable.
On the other side, some diplomats argue that we must negotiate with North Korea. But this approach is also flawed. Rewarding North Korea for its behavior will send a signal we can't afford to send to other rogue nations, such as Iran. Plus, it's been proven not to work: Bill Clinton, with the help of Jimmy Carter, reached a deal with North Korea to cease its nuclear-weapon research in 1994 only to later see Pyongyang renege on it behind our back.
So, then, how can we get Kim Jong-il to rethink his nuclear program without giving into his demands, and without threatening stability in the region? In other words, what is the proper course for the U.S. to take in regard to North Korea?
Well, how the fuck should I know?

Honestly, do I seem like the kind of guy who could answer the preeminent foreign-policy question of our day? Frankly, I resent you even asking me what to do about North Korea. OK, I realize I asked myself the question, but, admit it, you pretty much trapped me into doing it.
Really, I don't know what you expected. Look at the sentence in italics at the bottom of this column. What does it say? "Mark Bazer is a writer living in Chicago." If I knew how to solve the North Korean nuclear crisis, it would probably say something like: "Mark Bazer, the Harvard historian, is a visiting professor at the University of Seoul and the author of 'I Know Where Kim Jong-il Likes to Be Tickled' (HarperCollins, 2006)."
Look, I make less than $50,000 a year. There, now you know. Are you happy? Anyhow, something tells me the person who figures out what to do about nuclear proliferation is going to make at least $65,000. Plus, I have a 15-month-old; watching him walk into things takes up most of time. This week, I also have an earache, which may be an infection. In other words: North Korea is very low down on my list of things I'm thinking about.
So, please, for the last time, leave me alone about North Korea. Just because my analysis of the Cold War almost single-handedly brought down the Soviet Union doesn't mean I've got this one all sewed up.
Mark Bazer is a writer living in Chicago.

Posted by Beachwood Reporter at 4:11 PM | Permalink
The Chicago Way
In 2002, the filmed version of the Bob Fosse/Kander and Ebb musical Chicago won the Academy Award for best picture. It was a stunningly great film with a message for our media-manipulated times. The genesis of these works was a hit Broadway play from 1926 by Maurine Watkins, a Chicago Tribune reporter who sensationalized the stories of two female murderers and contributed to their acquittals at trial. One of the killers was Beulah Annan, a glamourous and adulterous party girl who, in 1924, shot her lover, Harry Kalstedt, when he announced he was leaving her. The other was Belva Gaertner, a cabaret singer who gunned down her lover Walter Law as he sat in his car. The larger-than-life producer and director Cecil B. De Mille grabbed the rights to the play, and the result is the 1927 film Chicago.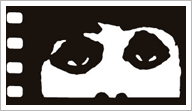 Chicago takes up the story of only one of the murderers, Beulah Annan, who becomes Roxie Hart in the film. Played by Phyllis Haver, she is a beautiful, golden-haired waste of space who is only interested in money and fame. Her straight-arrow husband Amos (Victor Varconi) adores her. He picks up one of her garters as she sleeps, a gaudy contraption with bells on it, and shakes it lovingly near his ear. Later, he waits on a man at his tobacconist shop. This man, Rodney Casley (the great character actor Eugene Pallette), takes an interest in some cigarettes for ladies whose advertising suggests your woman will stay with you if you buy her these cigarettes. Casley laughs that he's trying to unload his woman. Amos drips that if Casley had his wife, he'd never want to be rid of her. In fact, we learn they are talking about the same woman, Roxie, when Casley fumbles in his pocket for his wallet and comes up with the other silver-belled garter.
Casley goes to meet Roxie to end their affair. She persists in trying to keep him, but he pushes her roughly against the wall and knocks her bureau over. Out spills a gun. As Casley opens the door and steps out into the hall with the words "I'm through" on his lips, Roxie says, "You're through, all right," and shoots. A bullet shatters a mirror on the door, and passes through, hitting Casley. The broken mirror is a brilliant spidery image, followed by an equally brilliant depiction of Roxie's reaction to what she's done. We never see Casley's body, only Roxie looking at it as she tries to maneuver around it. You can see the wheels turning in her, trying to figure out what to do, wondering if he's really dead, being disgusted by the dead body in her front room. She tears the piano roll out of the player piano; this is a reference to the Annan murder in which it was reported that a recording of "Hula Lou" was playing on Annan's victrola as Harry lay dying in a pool of blood.
Roxie calls Amos, who comes running and phones the police. They and a male reporter show up. Amos tries to take the blame, but the sly assistant district attorney (Warner Richmond) traps Roxie by saying Amos said she did it. She goes ballistic, accusing her husband of ratting her out. Of course, he did no such thing, and the heartless Roxie realizes she's been set up. Nonetheless, the reporter is thrilled by her seductive good looks and has his cameraman pose her as remorse itself while a cop stands in for the dead man on the floor.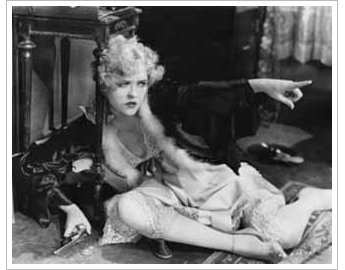 The scenes in prison while Roxie awaits arraignment are clever and all too short. Roxie's all-out fight with another woman on murderer's row, who is strapped in to a hip-reduction machine, is comic and a little frightening. The wit and sardonic humor of this film is just as piercing as in the 2002 film, and most of it is done without words. Haver gives a knockout performance, showing the difficulty Roxie has being anything but a chippie. When her attorney Billy Flynn, played with cynical grace by Robert Edeson, has her rehearse her brave, sweet, innocent, and noble looks before they face the jury, she needs a lot of coaching. He puts her in a cream puff of a dress that we are told is pink and has her carry a bouquet in her hands. She looks like an overgrown infant with a nosegay to ward off the smell of her own rotten character. The trial ends with Flynn snatching the bouquet from her hands, tossing it to the floor, and stamping on it. Roxie flings herself on the broken blossoms and passes out. "The defense rests," Flynn murmurs. You bet it does!
The director of record was Frank Urson, but the hand of De Mille is in clear view, particularly in his tedious moralizing. Amos Hart is on screen way too much, stealing money from Flynn to make up the rest of the $5,000 he needs to hire the lawyer for Roxie in a completely unnecessary scene, and flinging Roxie into the streets, trashing the apartment, and stomping on her photo in a moralistic rage, knowing that he helped her get away with murder. The film should have ended with Roxie disappearing into the crowd on the uncaring streets of Chicago, but we are shown that good triumphs as the Hart's maid Katie (Virginia Bradford) cleans up the apartment and is poised to become the good wife Amos deserves.
Seeing Chicago in a beautifully restored print at the Chicago International Film Festival was an extremely rare treat. This film is only available to scholars through the UCLA Film & Television Archive. We were privileged to have the film introduced for us by David Robinson, the foremost authority on Charlie Chaplin and the author of numerous books about film. Finally, the unsung hero of Chicago silent film, Dave Drazin, accompanied Chicago on electric piano. I have heard Drazin many times at Gene Siskel Film Center and other silent-film screenings, and his gift for accompanying silent images is awe-inspiring. Here's hoping that UCLA will see fit to send this funny and fascinating film on the road in the near future.
Marilyn Ferdinand is The Beachwood Reporter's resident film critic, and the proprietor of Ferdy on Films. Her exclusive coverage of the Chicago International Film Festival includes:
* "Better Than Fiction," her opening guide to the festival.
* "Corruption and Comedy," a review of The Comedy of Power, a French New Wave film whose themes will be instantly recognizable to anyone with even the sketchiest knowledge of Chicago politics.
* "Soul in Flames," a review of Requiem, a remarkable film about modern-day possession and exorcism.
* "A Talent for Torment," three reviews in one (Spirit of the Soul, Ode to Joy, Steel City) from a disappointing day at the festival.
* "Deep in the Heart of Dixie," a review of Dixie Chicks: Shut Up and Sing, the inside story of the Dixie Chicks' political and personal journey as Southern girls ashamed of their Texan president.
* "Boot Straps and Black Boys," a review of Shoot the Messenger, a British film that challenges standard racial notions in part by featuring a character who might best be described as a black Joe Lieberman Republican.
* "The Elusive Quality of Truthiness," reviews of three films, including the Austrian film Slumming, La Terra from Italy and the Romanian comedy, 12:08 East of Bucharest.
* "And the Hugo Goes To . . . " This year's Hugo Award winners are announced.
Posted by Beachwood Reporter at 12:02 PM | Permalink
What I Watched Last Night
I watched 50 First Dates last night and I think it has inhibited me from writing anything worth a damn. Once again, Drew Barrymore has caused talent to fail in her presence. I think I just figured out why she is popular! She surrounds herself with decent talent, brings them down to a level of greenhorn, and outshines them. That must be the only reason she keeps on getting work.

See here: Everyone has talent in one aspect or another, and when Barrymore is around it her lack of talent scares off all the other talent affected by her. Get it? It's like she is a talentless magnetic field pushing opposites away. North v. South for you scientists out there. North v. South for you Civil War buffs out there. North v. South for you Koreans out there. North v. South for you Carolinians and Dakotans out there. That is all I can come up with.
I look back on my last column about Barrymore and read this one so far and recall conversations about the first and wonder why I dislike this woman so much. I really don't know, I guess she just makes an easy target. I am sure that she is a really nice person and people like to be around her. It is just that I don't think she is in the right line of work. I can't think of anything to recommend that she do instead because she is like kryptonite to me. The wittiest part about this poor column is the North v. South part regarding Civil War buffs. I really could have taken off with that one. Instead, I went down the predictable path of other North v. South things.
That's the Barrymore Effect. Shredding talent within her presence, leaving men whimpering, and generally turning things to mush, including this column.
I'll try again tomorrow, when I've put Ms. Barrymore and her 50 First Dates behind me.
Posted by Beachwood Reporter at 10:05 AM | Permalink
The Blue & Orange Kool-Aid Report
Perhaps the Kool-Aid Nation should wait for the results against the Patriots, Jets, and Giants before engaging in all this Super Bowl talk. The Nation should know better; it is here in Chicago where we've pioneered wishing for the best, but expecting the worst. Everybody seems to want the Bears to go 242-0. I'm not sure, but I think I heard Tony Kornheiser say on Monday night, "If Lovie Smith was hired to cure cancer, how fast would he do it?"

Things are getting ridiculous. In a recent column, Tribune football writer Don Pierson noted the "smooth moves" the Bears front office made to get Rex Grossman in 2003. Try to follow this.
1. The Bears trade the fourth overall pick to the Jets for Nos. 13 and 22.
2. The Jets take DT Dewayne Robertson - now in his fourth year starting.
3. The Bears trade down again, giving up their No. 13 pick for the Patriots' No. 14 pick and a sixth-rond ick.
4. The Patriots take DE Ty Warren at No. 13. Warren is now in his fourth year starting.
5. The Bears take Michael Haynes at No. 14. Haynes starts four games and is released.
6. The only QB the Bears communicated with pre-draft: Kyle Boller
7. The Ravens trade up and take Boller at No. 19.
8. The Bears pick Grossman at No. 22 after having virtually no contact Grossman pre-draft; we're told this was a ruse to confuse the rest of the league, and that Grossman was "who the Bears wanted all along." Even if you believe this fantastical tale, is it really smart to throw the dice on the quarterback you really want by trading down twice? And for what - Michael Haynes and a sixth-round pick from the Patriots?
Please take off your Blue & Orange blinders and look at this critically.
Here's the column Pierson failed to submit: The Bears have gotten lucky with Grossman - for five strong games and one shitty one after three mostly-injured years.
At least the Kool-Aid Nation can use this week's bye to clean out their drawers. God knows Grossman needs extra bleach for after his pitiful 4 INT/2 Fumble performance. The Bears play SF next in Week 8.
Posted by Beachwood Reporter at 9:48 AM | Permalink
Over/Under
Let me beg to differ: That Monday night game was not about the Bears. It was about the Cardinals. The Cardinals. If my team trailed the Cardinals by 20 points late in the third quarter, I expect them to rally. Why? Because it's the Cardinals.
You could argue that great teams win games they shouldn't. But you have to concede that even shitty teams win games against the Cardinals. So let's settle down, people. Remember, we're talking about the Cardinals.
After the game, the Cardinals fired its offensive coordinator. That makes sense. But this is a team whose head coach could just as easily have been fired. After the first Bears touchdown, Cardinals coach Dennis Green showed his "Oh crap, the wheels are falling off" face. After the second Bears touchdown, we saw the "Crap, I can't get fired, my wife will get pissed" face. After the third Bears touchdown, Green flashed his "OK, I need to find a scapegoat for this" face. Green survived - so far - but this is the Cardinals. Not the St. Louis Cardinals, but the Arizona Cardinals. Get it?
Instead of firing Green, who did nothing to change the demeanor of a team going down in flames, the Cardinals fired Rowen, whose game plan only befuddled the NFL's best defense. Say it with me: "That's the Cardinals!"
The Cardinals: Serving as extra bye weeks for the luckiest 13 teams.
Next week, Dennis Green makes my picks, since I'm the Cardinals of football prognostication.
Last Week: 2-4
Overall: 9-25-2
Here are this week's most over- and under-hyped games.
Over-hyped: Pittsburgh at Atlanta
Perhaps Atlanta should also consider firing their offensive coordinator, given that their veer-like running attack stinks. The Giants' average defense bottled up Atlanta; the Steelers D will present a bigger challenge. Can you say shutout?
On the flip side, the Steelers looked infinitely better against Kansas City's crappy defense last week. Still, question marks abound at wide receiver; the Steelers are still an unknown quantity.
Expect a sloppy game with more FGs than ignorant Phil Simms remarks and a possible chance to sleep through this with three hours of uninterrupted sleep.
Pick: Pittsburgh minus 1.5 points/Under 37.5 points
Under-hyped: NY Giants at Dallas (Monday night)
Maybe the hype machine hasn't been cranked up yet, but this one isn't yet getting the kind of attention you might expect. This is big - the one-week respite from TO ends Monday, as we recount TO's touchdowns from Week 6. Did TO invent the polio vaccine? Just trust him, he knows what he is doing.
From what I've seen, both teams start slow. To borrow from the Match Game, "How slow are they?" Well, skip the first quarter and watch Justice on Fox. Finally, a court show that reflects society: The richest and best-represented Americans are always innocent.
But the last three quarters will be worth the price of admission. Not because these are great teams - Manning-the-younger struggles on the road and Bledsoe-the-shaky struggles to keep the boxers dry of urine. But these are evenly-matched teams with combustible elements fighting for the division. Hijinks should ensue.
Pick: Dallas minus 3.5 points/Under 44.5 points
Posted by Beachwood Reporter at 9:25 AM | Permalink
The [Thursday] Papers
1. It turns out Nelson Muntz is running for governor.
2. Tribune Company has sold a corporate jet valued at $30 million. Just for perspective, Tribune Company paid $35 million when it bought Chicago magazine in 2002.
3. I don't understand the Sun-Times today. A judge finally decides on the driving arrangements in Brian Urlacher's child custody case, which the paper plastered over its front page last week, and the story is nowhere to be found in the The Bright One. A deal is struck in the teen iPod case, which seems a natural for S-T front page treatment, but the story is relegated to a brief. And the fate of Illinois's hottest bachelor in Cosmopolitan magazine's "Bachelor of the Year" contest is all but ignored. (He lost, but still.)Instead, the paper put real news on its cover today. What in the world is going on over there?

4. The Sun-Times did a smart thing: They compared Mayor Daley's "clout list" kept by his former and now convicted patronage chief city workers who have filed workman's comp claims since Daley took office. What they found should not surprise you.
At what point does the paper's editorial board say that, based on the investigations they've read in their own paper, they simply cannot endorse this mayor any longer? Isn't it insanely hypocritical to take any other stance?
5. Jesse Jackson Jr. is smarter than the Sun-Times editorial board. (Second letter)
6. The Tribune endorsed Melissa Bean in the 8th congressional district race this morning, meaning the paper's editorial board is backing both Democrats in the most closely contested House races in Illinois; it endorsed Tammy Duckworth in the 6th yesterday. The editorial board is also backing Dennis Hastert and John Shimkus despite the congressional page scandal that has engulfed both of them; the paper calls Shimkus "a decent, honorable man."
7. Props to the Tribune editorial board for what it did in three other House races: It declined to endorse any candidate.
8. How in the world, by the way, are the driving arrangements of Brian Urlacher and his child's mother news? This time it's the Tribune that makes it so.
9. The Sun-Times, on the other hand, found that the announcement Wednesday by its parent company that it is considering "a range of options" in response to poor performance, which no doubt includes selling the newspaper, unnewsworthy. You had to read the Tribune to learn about the announcement, as well as the Sun-Times Media Group's stock tumble to a 52-week low.
10. The third "dive bar-themed lounge" has opened in Wicker Park, Susanna's Night Out reports. I remember when there were actual dive bars in Wicker Park (besides the Beachwood). This reminds me of when the Friar's Grill, an old-man diner in the Flatiron Building, closed, and shortly after the Deluxe Diner, a modern retro version of the kind of diner that had just closed, opened. The fake upscale version is never better than the real version; neither are the fake, upscale people.
11. Warner Saunders: All class. He certainly taught those Northwestern students a thing or two about the business.
12. Lou Piniella has a thing or two to learn about curses. (via Quick Hits)
13. "[O]ne committeeman said [Todd] Stroger brought his young daughter to a recent fund-raising meeting with veteran ward bosses - and she sat on his lap the entire time."
And Stroger sat on Bill Beavers' lap the entire time.
14. Lovie Smith for Cook County Board president? If only.
15. Product Placement of the Day: Enterprise Rent-A-Car. (Entering the car-sharing market; "story" unavailable online.)
16. Catching up with yesterday's Product Placement: Pedigree ice cream bars.
17. The Sun-Times asked a handwriting expert to analyze Barack Obama's signature (second story). Of course they did.
18. "She was not told to whom the signature belonged." See if you can spot the problem here.
19. Political reporters who forget they have jobs as journalists and not campaign strategists continue to approvingly repeat formulations such as the one that Barack Obama ought to run for president now before he has a Senate record that could be held against him.
Wouldn't we all be better off if we knew just what to hold against Obama before we made him president? Shouldn't we prefer a president who has a record? This isn't a game.
20. Colin Powell visited Colin Powell Middle School in Matteson on Wednesday. No word on whether he participated in the mock United Nations session.
21. "Oh my goodness, they really have filed the paperwork."
- Rich Miller on Tim Nieukirk, Illinois' Nelson Muntzian candidate for governor.
22. Among Nieukirk's qualifications: "Part-time customer service work at Best Buy and CVS Pharmacy helped Tim develop the personal skills that will help him navigate through the political bickering of Springfield . . .
"Tim believes strongly in education, particularly in higher education. Thus he has attended three such state institutes. He started at Illinois Central College, achieved his Associate's Degree, transfered to Western Illinois University, and transferred again to Illinois State University to really round out the experience."
23. I'm kind of hoping Tony Rezko doesn't show up for his court date today so we can put Dog the Bounty Hunter on his trail.
24. Another reason why the Internet rules.
25. The bad Beatles pun contest has begun.
The Beachwood Tip Line: Placing products daily.

Posted by Beachwood Reporter at 8:24 AM | Permalink
October 18, 2006
And the Hugo Goes To . . .
The winners of the Chicago International Film Festival competitions have been announced. Once again, I didn't see a single film that won a Hugo Award. I'm really good at picking also-rans in films and elections.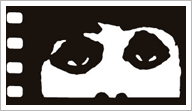 The Gold Hugo, the best of the best, was awarded to Fireworks Wednesday (Iran). The jury said of the film, "Fireworks Wednesday [is] a totally achieved film which tells us a tale about the complexity of human relations. The creative energy of the director Asghar Farhadi sweeps us into the heart of paradoxical humanity."
The Gold Hugo for Best Short Film was awarded to Forgetting Betty (US), directed by James Anderson and Robert Postrozny.
The Gold Hugo for Best Documentary Feature was awarded to Iraq in Fragments (US/Iraq), directed by James Longley.
The Federation Internationale de la Presse Cinematographique (FIPRESCI) for the new directors competition went to Day Night, Day Night (US), directed by Julia Loktev.
A complete list of winners can be found here. Best of the Fest screenings will be held Thursday at both the Landmark and AMC theatre locations. A complete list of locations and show times are listed here. The list includes both award winners (indicated by the BES prefix) and additional screenings of other films.
Marilyn Ferdinand is The Beachwood Reporter's resident film critic, and the proprietor of Ferdy on Films. Her exclusive coverage of the Chicago International Film Festival includes:
* "Better Than Fiction," her opening guide to the festival.
* "Corruption and Comedy," a review of The Comedy of Power, a French New Wave film whose themes will be instantly recognizable to anyone with even the sketchiest knowledge of Chicago politics.
* "Soul in Flames," a review of Requiem, a remarkable film about modern-day possession and exorcism.
* "A Talent for Torment," three reviews in one (Spirit of the Soul, Ode to Joy, Steel City) from a disappointing day at the festival.
* "Deep in the Heart of Dixie," a review of Dixie Chicks: Shut Up and Sing, the inside story of the Dixie Chicks' political and personal journey as Southern girls ashamed of their Texan president.
* "Boot Straps and Black Boys," a review of Shoot the Messenger, a British film that challenges standard racial notions in part by featuring a character who might best be described as a black Joe Lieberman Republican.
* "The Elusive Quality of Truthiness," reviews of three films, including the Austrian film Slumming, La Terra from Italy and the Romanian comedy, 12:08 East of Bucharest.

Posted by Don Jacobson at 2:06 PM | Permalink
What I Watched Last Night
1. I got a new keyboard for my computer. My last keyboard was attacked by a glass of water that was sitting on my desk. I didn't spill it on the keyboard because that is not covered by the warranty supplied by Apple. I went to the "genius bar" at the Apple Store this week to get my keyboard fixed. First off, I had no idea that there was a prerequisite to have half-grown facial hair and black hair in order to be considered a genius.

Second, after a long wait a genius finally notified me that my keyboard was not covered by the warranty. Now, I am obviously no genius because I shave regularly, but I could have just read that on the Apple website. The website informed me to go to the genius bar to have a genius look at the problem. I'm pretty sure it didn't take a genius to finally solve my problem, but in any case I have a new keyboard and I'm back.
2. My girlfriend pointed out to me in a satirical fashion that Sweetest Day is this weekend. I am fortunate; my girlfriend sees this "holiday" as yet another way for Hallmark to make a buck and is completely down with a Sweetest Day boycott. Hallmark has made up plenty holidays like St. Valentines Day, Mothers Days, Fathers Day, etc., and those days are all great given that I have grown up with them, but Sweetest Day? This is the first I have ever heard about this holiday. I suppose that I am to celebrate the sweet people in my life. Well. you know what Hallmark, !#*% you. I celebrate all the people that I find sweet every day and I don't need a day designated to do so. What a racket - inventing holidays to make money. Wait . . . hey, Hallmark, are you hiring?
3. Every first Saturday of November is "Send Pat Bataillon a Dollar Day," and if you don't you will ridiculed by your significant other for not doing so.
4. I cannot stress enough how much a guiding light my girlfriend is shining here for all you crazy women that are dropping hints and suggestions all over your soon-to-be-ex-boyfriends/husbands about Sweetest Day. It is a crock and should be boycotted. I look to her for support in my lowest times and she is always right. In this instance, I can't see how she could be wrong.
5. I will write about television tomorrow so cool your jets.
6. I watched the Bears game and never lost hope.
7. Lou Piniella is happy to be in Chicago. Who wouldn't be making $10 million?
That's it, I'll be back writing about television tomorrow. For now I have to continue to break in this keyboard. I just hope that that glass of water does not choose to attack like the last glass did last week. Water of mass destruction, I can't believe that didn't fly with the genius at the Apple store.
Posted by Beachwood Reporter at 9:19 AM | Permalink
The [Wednesday] Papers
The Sun-Times's cover story today is "The 300,000,000th American Is Born: HERE SHE IS!" with a photo of a baby born in Chicago.
Problem is, there is absolutely no evidence the baby is the 300 millionth American. The paper just made it up.

Compare this approach to how New York magazine handled the story. Newspapers are supposed to cut through the hype and deliver some truth, insight, or at least mere facts. The Sun-Times is too often on the wrong side of the divide, functioning as its own PR machine, and in a consistently embarrasing manner.
300 Million Approaches
Here's a smattering of how other news outlets, public relations agencies, corporations, and political organizations spun the story.
* The right-wing NewsMax proclaims "Taxing Life Ahead for 300 Millionth American."
* The National Center for Policy Analysis, whose goal is "to develop private alternatives to government regulation and control," asks "What's In Store For the 300 Millionth American?" The answer: An unacceptable tax and Social Security burden. The NCPA cites itself as the source of its data.
* Pampers offers the baby's family a lifetime supply of Pampers diapers and wipes. How they will determine the winner is . . . undetermined.
* The Huffington Post argues, I think, that the future is not a linear derivation of the past.
* The Christian Science Monitor asked "Is A Bigger Nation Richer?" as it kicked off a five-part series last month in anticipation of the milestone.
* Xinhua, the Chinese news agency, played it straight. (More interesting was this "China Publishes Resolution on Building Harmonious Society.")
* "One thing the next 300 million babies will not have in common with the first 300 million . . . they'll be better sleepers," says Kay Willis, an RN, parenting educator and lactation consultant at The Nesting Place in Grapevine, Texas as she picks up what she says is her hottest selling swaddling innovation, the Miracle Blanket®.
* EarthTimes says "America had reached 100 million citizens in 1915 and 200 million on November 20, 1967. The first landmark had been heralded as the coming of age of a nation and the second as the stamp of authority of a mighty nation. In tune to that there had been celebrations in 1967 with even the then President Lyndon Johnson being part of it. The 200 millionth baby, Robert Ken Woo Jr., had had his share of five minutes of fame.
"But this time around the reactions to another milestone are mixed. Some still see it as a reason to celebrate; others feel some retrospection and action is needed about this increase in rate of population growth. Considering that it took 139 years for the first million, 52 years for the second and only 39 years for the third the concern seems justified."
* The Bangkok Post via a German Press Agency story says "Few economists doubt that the US economy is reliant on a reservoir of labour to fill low-paid, low status jobs."
* The Los Angeles Times turned out the best story I've seen, reporting that Gerbers asked the U.S. Census Bureau for guidance on who the 300 millionth American would be but got none; that a Brookings Institution demographer predicted the 300 millionth American would be a Latino boy born in Los Angeles County; that a demographer for the nonprofit Population Reference Bureau in Washington says the child could just as well be born to a white woman in a Midwest suburb; and that there's a two-in-five chance that it won't be a baby at all but an immigrant, either arriving legally at an airport or illegally crossing the Arizona desert.
Sweet and Sour Lou
Lou Piniella was named as the Cubs 300 millionth manager on Tuesday. We think it's a sign that the Cubs haven't learned a damn thing; if they had they would've hired Joe Girardi. In The [Piniella] Papers.
300 Millionth Kinky Contract
Rich Daley's rich friends get richer. (In the print version, this story is opposite ComEd's 300 millionth ad defending its upcoming rate increase.)
$300 Millionth Overspent Dollar and Counting
The Sun-Times editorial board thinks Millennium Park was a project that "worked out pretty well, don't you think?" Four years late, $350 million overbudget, and a $17 million reserve fund being used to pay off more than $200 million in parking garage bonds that is almost out of money because the garages are not generating enough revenue to pay for the park's ongoing operations as envisioned, necessitating a proposal to privatize the garages, likely resulting in price increases . . . why, yes, it's going quite swimmingly! But wow, look at that cool Olympic logo.
300 Millionth Worthless Op-Ed
Ed Feulner, president of the Heritage Foundation, predicts that if we pull our troops out of Iraq, oil prices will reach $210 a barrel by 2009. I was on a panel about the future of media last night that talked a lot about the credibility of bloggers, and as I said then, compared to who?
Caroling
Carol Marin puts Todd Stroger on the couch. This is a guy who should really be a private citizen leading a quiet life selling insurance.
Trib Touts Tammy
The Tribune - surprisingly, to me - endorsed Tammy Duckworth in the 6th congressional district race this morning. The paper also endorsed Rep. Dan Lipinski's re-election bid despite being put in place in a maneuver every bit as despicable as that which gave Todd Stroger the Democratic nomination for Cook County board president - if not worse. The Tribune has endorsed every incumbent for the U.S. House thus far, and will likely endorse an overwhleming number of incumbents for all offices, despite contantly badgering citizens to register their disgust with politics-as-usual at the ballot box.
Team Jackson
Jesse Jackson Jr. says he is close to selecting running mates for city treasurer and clerk who are "substantial and significant people" to join him on a mayoral ticket. Too bad Miguel del Valle didn't sign up with Jackson instead of the mayor.
Bears Bandwagon
John Kass on those Bears tailgaters the TV news crews like to stereotype so much: "The guy working the grill is from the suburbs, not the city. He's at the game because his brother-in-law works for a corporation that uses tax loopholes to write off season tickets and $10,000 personal-seat licenses, so the suits can visit Soldier Field."
Say It Isn't So
Lou Piniella has never heard of the Billy Goat and called the White Sox the North Siders. Oy.
Stone's Throw
Steve Stone said on The Score last night that the fact that a second-rate Cardinals team has gotten this far and that the National League is so atrocious right now shows that the Cubs can turn things around and compete quickly. But the National League is atrocious and yet, the Cubs finished with the worst record in the league! That's how bad they are! This is still an organization without direction; the hiring of Lou Piniella does nothing to alter the culture or philosophy of this franchise. They will try to patch together a competitive team to placate fans - just as they have for years on end, instead of actually building a franchise.
Reader Mail
A loyal Beachwood reader whose position in the political firmament demands that he remain anonymous writes in with these observations.
- "The sad thing is that the reality of Illinois politics is becoming more outlandish then the fiction of a cartoon. I might write in Nelson Muntz for Governor just so he can say 'Ha Ha!' as the coming indictments are unveiled."

- Regarding the Tribune's endorsement of John Daley as a potential super reformer of the Cook County Board: "Maybe they should have hired John Daley to manage the Cubs given the immense skill set he can unleash at any moment despite not doing so for decades."

- "Lou Pinella could be the President of the Cook County Board. If he got mad at a fellow commissioner he could pick up their microphone and toss it a la bases and kick dirt on them a la umpires. Nose to nose arguments with Bill Beavers. Every time he gets a new controversial ordinance passed the spectators could cheer LLLOOOOOUUUUU! which would sound like booing even though it wouldn't be. The kicker, he would wear a baseball uniform to all meetings and never acknowledge how silly it looks."
The Beachwood Tip Line: Bring me the head of Hendry.
Posted by Beachwood Reporter at 7:53 AM | Permalink
October 17, 2006
The Elusive Quality of Truthiness
Is honesty a virtue? The three films I saw last night at the Chicago International Film Festival hedge their answers, but not necessarily because dishonesty pays. Rather they seem to tell us that truth might be there, or not there, and possibly is irrelevant.
Slumming, from Austrian director Michael Glawogger, presents us with several disagreeable characters. Sebastian (August Diehl) is a bored, idle, rich boy whose time is taken up inventing unflattering stories about the people he sees on the street, slumming in dive bars, and playing cruel practical jokes with the help of his partner-in-crime Alex (Michael Ostrowski). Sebastian meets girls he or Alex find in chat rooms and takes pictures of their crotches with his cell phone while they are sitting having a meal together.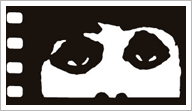 One day, he meets Pia (Pia Hiezegger), a schoolteacher whose friend set her up with him in the chat room. Sebastian falls madly in love with her. Unfortunately, before he realizes this and becomes a better man - isn't that what's supposed to happen? - he and Alex kidnap Kallman (Paulus Manker), a schizophrenic poet who they find passed out in a drunken stupor on a park bench across from the Vienna train station. They drive him to the Czech Republic and deposit him on another park bench across from a train station. Alex, who has been pushed past his comfort zone with this prank, nonetheless starts laughing that the guy will think the train station shrunk. His glee is false, however, and he eventually falls silent as Sebastian takes up the joke. Sebastian insists he did Kallman a favor, gave him a clean slate, so to speak.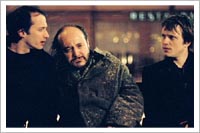 Kallman isn't a lovable maniac. He's abusive and beats a young man senseless to steal his bag of electronic toys to sell in the yuppie cafes. We watch in horror as he downs half a bottle of rum in one swallow, spilling all over the front of his filthy clothes. Nonetheless, he seems so vulnerable when he finds he's far from Vienna, shivering during a snowstorm inside an unheated shed. But Sebastian was right. Kallman does seem to recapture a certain joy to life during his enforced vacation.
Sebastian, too, gets a new lease on life after Pia dumps him because of his cruel joke on Kallman. He travels to Jakarta with one of his chat room dates to try to forget Pia, and hops off the train in a shanty town along the train tracks. Now this is real slumming, but because he is not in his own country, Sebastian can actually see the inhabitants for what they are without contempt. In a humorous scene, two Indonesians start making up a story about him, just as he used to with Alex about the people he observed in Vienna.
Have Sebastian and Kallman reformed? Sebastian may have grown up some, but he's got a long way to go. And as long as Kallman self-medicates with booze instead of antipsychotics, he really can't improve. What seems real for each of these two men - an actual slum in Indonesia and contentment - really isn't. So what does this movie teach us? In my opinion, one thing: Travel broadens a person. I'm afraid that, for me, the unpleasantness of the characters wasn't worth the payoff.
*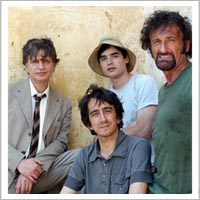 La Terra, an Italian film from director Sergio Rubini, is a comedy about four brothers whose lives are in crisis. Luigi Di Santo (Fabrizio Bentivoglio), a professor living in Milan, travels to his home town of Mesagne in the southern Italian province of Puglia to help approve the sale of the family estate. The hardscrabble 16th century town and the Di Santo feudal estate take Luigi back in time and fill him with both nostalgia and remorse. He has been absent a long time - since he was sent to boarding school as a teen after accidentally killing his father by throwing a glass jug at his head to stop the beating his mother was taking.
Luigi's young brother Mario (Paolo Briguglia) works with handicapped children and adults. His brother Michele (Emilio Solfrizzi) is running for office and lives high on the hog on his wife's money. His bastard brother Aldo (Massimo Venturiello) lives on and works the family estate, and refuses to sign the papers to sell the land because of bad blood between him and Michele. People are having affairs, suffering heartache, and most of all, owing money to the slimy Tonini, played by the director himself. Luigi becomes embroiled in all the messy affairs of this messy southern town from which he had tried to divorce himself. When a murder is committed, the Di Santos come under intense scrutiny. Luigi must make a choice - himself or his family. He's Italian. What choice do you think he makes?
A less-than-original moral to the story might have hampered a drama. As a comedy with one of the most effectively silly scores I've heard in a while, La Terra allows us to have fun following the twists and turns that tie Luigi in knots and wonder what shady deals and lies he will be willing to make to save his family. Unfortunately, the film is at least 20 minutes too long. It should have crackled with action. Instead, it sets up an intriguing plot point, only to squander its comedic possibilities with digressions and family drama. La Terra was nominated for a slew of Donatello Awards, the Italian version of the Oscars, sadly indicating that the slump in Italian filmmaking continues.
*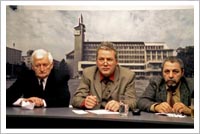 The Romanian comedy 12:08 East of Bucharest (A fost sau n-a fost?) is a superb example of the Balkan humor that makes films from this region of the world so biting and interesting. Director Corneliu Porumboiu takes us to a small city east of Bucharest to capture the state of the art of Romanian society. His film focuses on three men: schoolteacher/drunk/debtor Manescu (Ion Sapdaru), retiree Piscoci (Mircea Andreescu), and entrepreneur/talk show host Virgil Jderescu (Teodor Corban), who eventually discuss whether the revolution that toppled the dictatorship of Nicolae Ceausescu really happened in their town.
A slightly offkey clarinet sounds, and the film opens with street lights coming on, block by block, throughout the town at dawn. The lights on the Christmas tree in the square shut off. It is December 22, the 16th anniversary of the Romanian revolution. We first visit Manescu, who stumbles into his living room, passes out on his sofa, and is revived by his wife and warned to bring home his pay envelope immediately after school - or else. Jderescu phones him and asks him to be on his talk show that day. Manescu goes to his bartender for a bottle of liquid courage, but his tab is so high that the bartender initially refuses. Promising the bartender his paycheck, Manescu then has to borrow money to fill his pay envelope for his wife. He gets the money from a Chinese dry goods dealer he has insulted the previous night while drunk, but only by promising never to do it again.
Piscoci is an idle retiree who agrees to play Santa Claus for a friend because he has nothing better to do, then complains about the condition of the costume she provides. He also ends up at the dry goods store, where he buys a new Santa suit and some firecrackers to startle some children in his apartment building who have been lighting them in front of his door and then ringing his bell. Jderescu also asks him to be on the show because he was old enough to be in the square on the day the revolution started, but mainly because his other guest never returned his phone call.
Jderescu is a blustering, self-important philanderer who threatens to fire his lover when she says she's going to Bucharest for New Year's instead of being available for him. She ignores him. He sits on the bed with a puzzled and defeated look on his face. Later, he gives his two guests a lift in his broken-down car and is forced to take them to the market before the show to pick up Christmas trees. He's a boss without a following in true Romanian style.
The meat of this film is the talk show. The three men sit in front of a backdrop depicting the town square. Jderescu says gravely to his audience that the question for the day is whether the revolution came to their town. For him, the answer hinges on whether anyone protested in the square before 12:08 p.m., the time that word of the revolution in the town of Timisoara came through. Manescu insists he was in the square before the crucial time and was beaten by a certain member of the Securitate, Romania's secret police, who is now a major business owner in town. Several callers say he wasn't. One woman says he was in a tavern. The former Securitate member calls and threatens a lawsuit if he is accused of these beatings again. His sinister tone is hilarious. Piscoci said he went to the square after 12:08, but what does it matter? It is like the lights in town. They come on at night a few blocks at a time, not all at once. Jderescu disputes this fact and yells at his cameraman to stop being a hotshot and carrying the camera around. "Put it back on the tripod, or I'll fire you" he blusters. The cameraman ignores him. The three men sit morosely in front of the backdrop until the show whimpers to a close.
Jderescu's talk show, a cable-access look-alike, is absolutely hilarious. At the same time, there is an underlying seriousness to the proceedings that Romanians must be tuned into - what were you doing when the Revolution happened. The lawsuit-threatening businessman's previous affiliation with the Securitate - he claims he was just an accountant - reveals a level of distrust and divisiveness still plaguing the country, and one look at the town and the constant haggling about money highlights the country's economic stagnation.
12:08 East of Bucharest has won numerous awards, including the Camera d'Or at this year's Cannes Film Festival. It was an honor for me to watch this clever and boisterous continuation of the long conversation that is Balkan cinema.
There is one more showing of Slumming on Wednesday, October 18, at 6:30 p.m. at Landmark's Century Centre Cinema, 2828 N. Clark. There are no more showings of La Terra or 12:08 East of Bucharest. They may become available on DVD or at one of the cinema art houses in Chicago in the coming months.
Marilyn Ferdinand is The Beachwood Reporter's resident film critic, and the proprietor of Ferdy on Films. Her exclusive coverage of the Chicago International Film Festival includes:
* "Better Than Fiction," her opening guide to the festival.
* "Corruption and Comedy," a review of The Comedy of Power, a French New Wave film whose themes will be instantly recognizable to anyone with even the sketchiest knowledge of Chicago politics.
* "Soul in Flames," a review of Requiem, a remarkable film about modern-day possession and exorcism.
* "A Talent for Torment," three reviews in one (Spirit of the Soul, Ode to Joy, Steel City) from a disappointing day at the festival.
* "Deep in the Heart of Dixie," a review of Dixie Chicks: Shut Up and Sing, the inside story of the Dixie Chicks' political and personal journey as Southern girls ashamed of their Texan president.
* "Boot Straps and Black Boys," a review of Shoot the Messenger, a British film that challenges standard racial notions in part by featuring a character who might best be described as a black Joe Lieberman Republican.

Posted by Beachwood Reporter at 4:08 PM | Permalink
The [Piniella] Papers
This is called The [Piniella] Papers but it might as well have been called The Same Old Cubs. Or, just to get out ahead of the signs we'll be seeing at Wrigley Field in two years, In Lou We Boo.
"It's like Hendry & the Tribune brass are genetically imprinted to make the wrong choices at the wrong time." Beachwood baseball affairs editor Don Jacobson says. "Piniella will be a disaster. And they're taking him even though the perfect candidate, Girardi, 'interviewed well.' It's like, what more can you do to make hiring Girardi obvious? Piniella? I'll mark down April 20, when the Cubs are off to a 5-11 start, when the first blow-up with a reporter happens. Lou's not exactly tolerant of free and open inquiry. At least there won't be same kind of expectations on him as there were on Baker. Still, dinosaurs are dinosaurs, whatever their particular species.

"What the Cubs need to do most is rebuild their organization from the bottom, not keep shuffling the chairs up on the topdeck. Girardi could have helped done that with a long-term commitment to developing players, drafting well, deciding which prospects to keep and which ones to deal. You need someone with a lifetime commitment to the city and the total rebuilding of the oganization to make the Cubs a consistantly winning team, and Piniella's just another marquee topper in the Cubs' current baseball-as-showbiz approach.
"Of course, that's really Hendry's job, so I guess what I'm saying is that Hendry's the real problem, not the Cubs manager. But hiring Piniella is not the answer."
1. "You know, [Washington has] got a team that's going to be building for the future," Piniella said at McAfee Coliseum, where he [served] as an analyst for Fox during the American League Championship Series. "That's a situation that's really not for a guy like me. I think they're going to go for a young manager - and rightfully so."
Nationals record last year: 71-91.
Cubs record last year: 66-96.
2. "The player development in this organization is good," Piniella said at his news conference Tuesday. He must have been thinking about his fantasy team.
3. "Lou Piniella is like an angry Dusty Baker," says Al on Bleed Cubbie Blue. "I just don't want another sixtysomething recycled manager. Didn't work very well the last two times (Baylor & Baker)."
4. "So what kind of manager is Dusty Baker?" the Tribune once asked. "His strength is emotional preparation more than in-game strategy."
Oops, sorry. That was about Piniella, and it was in today's paper.
5. "In 1996, [Piniella] was ejected three times during a 10-game span. And in 1998, Piniella kicked his cap five times after being ejected, finally flinging it into the stands - where it was tossed back onto the field by a fan."
Next year for Halloween, just dress in this year's Dusty Baker costume - diapers and a rattle.
6. "Given the Tribune Co. mandate to be competitive as quickly as possible - which quite possibly could be a costly miscalculation by ownership - there was no question Piniella was the available manager best suited for the monumental challenge," the Tribune's Phil Rogers writes.
Costly miscalculation indeed. Unless the Cubs are willing to outspend the Yankees, John McDonough's promise that the Cubs would win a World Series next year was foolhardy, re-setting high expectations just when they had been acceptably lowered. Tribune management fails to grasp just where this organization is. There are times when a team is close enough that management should be urgent and go for it, and there are times - like these - when a completely collapsed organization has to start from scratch. This is one of those times. This is the worst team in the National League. That fact has to be accepted.
7. According to Rogers, Hendry wasn't satisfied with Joe Girardi's single year of experience (and several years as Joe Torre's bench coach) as a manager.
Girardi's record with the Marlins last year: 78-84
Piniella's record with Tampa Bay: 63-99; 70-91; 67-95.
8. "He's proven he can win with a Reds line-up that just murdered everybody and a bullpen that ended games in the 6th inning? Or did he prove it when he had a team with Randy Johnson, Ken Griffey, and Alex Rodriguez? Any manager would have won with those teams! I got the opportunity to watch Pinella down here in Tampa. He's Dusty Baker all over again. He insisted on playing old retreads over promising young players, even when contending was not a possibility. The 70 wins he 'got' out of [Tampa] were because of some serious young talent he finally let play. Pinella is not a good manager. He's just a good old boy who gets hired for his old school attitude. I'd like a little more fire in our manager, but it has to come with a clue about in-game strategy, handling a pitching staff, and a willingness to play the best players.
- by Rotodaddy on Wednesday, October 11, 2006 at 4:10 PM CT, Bleed Cubbie Blue
9. "Piniella is a moron. He and Baker share the exact same baseball philosphy. Also, he has no clue how to use stats. I'm not asking for a statistician as a manager, but he really doesn't even know what OPS and WHIP are!"
- Various Styles on Wednesday, October 11, 2006 at 9:44 AM CT, Bleed Cubbie Blue
"He consistently mocks OBP on the air and his teams were among the worst at getting on base from 03-05. The only times he was near the top was when he had talent (Mariners 00-02, Griffey & A-Rod in the 90s, Yankees in the 80s).
"Piniella, like every other manager, will succeed if he has the right players. He [won't] have them in Chicago.
- by Various Styles on Thursday, October 12, 2006 at 7:45 AM CT, Bleed Cubbie Blue
10. Devil Rays |Piniella Blasts Team's Ownership
Sun, 12 Jun 2005 13:00:29 -0700:
Alan Robinson, of the Associated Press, reports Tampa Bay Devil Rays MAN Lou Piniella lambasted the team's ownership Sunday, June 12, saying they don't care about winning now. The team's 20-42 record is the worst in the big leagues, and the team has been beaten by large margins lately, including a recent 18-2 loss to the Pittsburgh Pirates. "I'm not going to take responsibility for this," said Piniella.
Great, another Dusty Baker
Devil Rays | Piniella: Bring In Veterans
Thu, 9 Jun 2005 23:18:09 -0700:
According to The St. Petersburg Times, Tampa Bay Devil Rays MAN Lou Piniella believes bringing in more established veterans would help the team win.
Great, another Dusty Baker.
11. Red Sox | Schilling Lashes Out at Piniella
Thu, 28 Apr 2005 09:21:10 -0700:
The Associated Press reports Boston Red Sox SP Curt Schilling had some words for Tampa Bay Devil Rays manager Lou Piniella after the bench-clearing affair last weekend. "The problem is when you're playing a team with a manager who somehow forgot how the game is played, there's problems," Schilling said on a Boston radio station. "This should have been over a little bit ago. Lou's trying to make his team be a bunch of tough guys, and the telling sign is when the players on that team are saying, 'This is why we lose 100 games a year, because this idiot makes us do stuff like this.' They (Rays players) said that on the field."
Devil Rays | Piniella Lashes Back at Schilling
Thu, 28 Apr 2005 09:21:25 -0700
The Associated Press reports Tampa Bay Devil Rays manager Lou Piniella called a team meeting Wednesday and lashed back at Boston Red Sox SP Curt Schilling. "Forget how the game is played? I have forgotten more baseball than this guy knows," Piniella said. "On the idiot subject, I'm appalled he would actually say something like that. I had a meeting with my team and to a man they denied it. He's questioning my character and integrity and that is wrong. He's never played for me, never really spoken to me, so he really doesn't know what I stand for. If I were Curt, I would be really embarrassed at the cheap shot he took and get the story correct. I'll tell you I've always admired his pitching ability and competitiveness, but I can honestly tell you I've lost a lot of respect for him. I'm looking forward to talking to Curt myself and get this matter cleared up."
12. "One of the most temperamental men in baseball has become one of the meekest."
13. "Now the Hard Part" is yet another example of hoping that the players the Cubs have will somehow change, rather than changing the players. Kerry Wood is Kerry Wood. Mark Prior is Mark Prior. Aramis Ramirez is Aramis Ramirez. They aren't going to be anything other than who they are. If, if, if . . . The Cubs presently have one outfielder who can't throw, a third baseman who can't think, a first baseman returning from injury, and an All-Star pitcher due for a breakdown. Not much to go on.
14. Piniella's career record by order of finish:
1st place: 4 times
2nd place: 4 times
3rd place: 4 times
4th place: 3 times
5th place: 4 times
Every one of those teams, with the possible - possible - exception of a couple Devil Rays teams, were better than the Cubs team he takes over.
15. If Piniella was Hendry's man from the start, why didn't he hire him last July and get things going? Phil Rogers says Hendry "did the right thing by Baker" in not hiring Piniella sooner. How about doing right by the fans, the team, and the organization?
16. "Piniella is acknowledged as one of the game's top strategists, and frequently plays hunches over the percentages."
Isn't that incongruous?
17. Hendry: "Lou Is the Perfect Guy."
And so was Dusty. And so was Don. And so was Jim . . .
18. The Cubs have targeted Alfonso Soriano was their primary target in rebuilding the team, as well as Carlos Lee. Same old Cubs. Look for Jerome Williams to get a start in June.
19. "The Cubs may have to come up with a new philosophy when it comes to availability of the manager after Dusty Baker was shielded from reporters for most of the last two seasons, and his office was usually off-limits."
I'd kind of like to know more about this.
20. "Lou's thrown some bases, Dusty's thrown some toothpicks," Cubs reliever Scott Eyre said, comparing the two managers."
Indeed. Piniella is being brought in in part to light a fire under these guys. After Dusty was brought in as a players' manager. After Don Baylor was brought in to light a fire under these guys. Two years from now, Mark Grace will be introduced as the perfect person for the job as manager of the Chicago Cubs.
Posted by Beachwood Reporter at 2:30 PM | Permalink
The [Tuesday] Papers
1. Oh Lord. The Bears miracle finish last night ensures not just continuing 1985 Super Bowl nostalgia (can it be nostalgia if it never went away?) and endless hours ruminating over the remaining schedule to assess this team's chances of matching the undefeated season of the 1972 Miami Dolphins, but more national media coverage like Tony Kornheiser's clichéd paean on Monday Night Football last night to the bone-crunching, blue-collar, Monsters of the Midway of myth. The truth is, for almost all of my lifetime, the Bears have sucked. And they've been a bunch of pantywaists doing it.
2. But yes. I cannot deny what is transpiring before our eyes. Can we at least mandate a pre-emptive moratorium on the phrase "team of destiny" from now until January?
3. The truth is, even if the Bears were a blue-collar team, Chicago is no longer a blue-collar city; more like the City of Pretty Flowers. They no longer play in Soldier Field; they play in Soldiers of the Galactic Federation Field. Perhaps the team should be called the Chicago Condos. Or the Eight-Dollar Martinis. Or, most intimidating, the Chicago Gentrifiers.

4. Sweet Lou Piniella is, um, not so sweet.
5. The problem political reporters are having with Judy Baar Topinka is that she's not doing a good enough job using spin techniques to manipulate, um, reporters. They'd prefer a message-of-the-day spoon-fed to them.
6. "Ald. Ike Carothers (29th) recounted how his father, former Alderman Bill Carothers (28th Ward), who was in attendance, handled questions about his qualifications for elected office," the Austin Weekly News reports. ''When you vote for me, you qualify me,' said Carothers. Carothers went on to say, 'we're gonna qualify Todd Stroger. The 29th Ward is going to give him more votes than the Eighth Ward (Stroger's ward).'
7. "Cook County Commissioner Earlean Collins made the case to vote for Alderman Todd Stroger to be the next president of the County Board. Collins explained that Cook County is, 'one of the largest blocks of Democratic votes in the country.'
"'We cannot afford to have a Republican as president of the County Board if we want to get the Bushes out of office,' Collins insisted."
Does Earlean Collins fail to understand the 22nd Amendment or is the county board expected to initiate impeachment?
8. Phil Kadner is just the latest to observe the obvious - that Todd Stroger is an embarrassment.
9. Of course, the media has by-and-large let Todd Stroger's political career heretofore go unexamined. But credit where it is due. From Sun-Times endorsements past:
- "31st District (South Side): Democratic Rep. Todd Stroger, son of Cook County Board President John Stroger, lists passing legislation that 'helps county government' as a primary legislative goal. "(1996)
- "31st District: With little opposition, voters have no choice but lackluster Democratic Rep. Todd Stroger, son of Cook County Board President John H. Stroger Jr. Since election to the House on his father's name, Stroger has become a bond salesman. With one exception, his sales have been to the city, the park and water reclamation districts, and the Board of Education." (1998)
10. Was Wal-Mart really going to stay away? I doubt it.
11. ComEd is so disliked that state legislators are practically daring it to declare bankruptcy if a rate-freeze is reinstituted. David Kolata of the Citizens' Utility Board responds to the Tribune Editorial Board. Which one do you think is more concerned with, um, citizens? Maybe if Todd Stroger were running for ComEd board president, the city's editorial boards would see the light here.
12. Maybe ComEd could improve its public image by changing its name, the way Peoples Energy has. Of course, the Fran Spielman of the business pages, Mary Wisniewski, thinks the neato new name sounds like that of a sports car, and how cool is that?
13. Sun-Times Standard Time is eight days later than what the rest of us operate on.
14. I don't care about Audrey Hepburn, give us AC/DC back. And by the way, AC/DC fans are far more literate than Gap shoppers.
15. "I can't be held responsible for what I personally tell my goons to do."
- C. Montgomery Burns or G. Rod Blagojevich?
16. Why the Web rules.
(Via Jim Leonard, ex-Chicago artist now living in Brooklyn, who will nonetheless open Pinpoints & Sparkles this Saturday at the Butcher Shop/Dogmatic gallery, 1319 West Lake Street. Conflict-of-interest disclosure: Jim is staying with me this week, and is married to this site's art director.)
17. How Protestants think about Muslims.
18. Animal cruelty?
20. The Pitchfork drinking game.
21. Team of Destiny drinking game. You know what to do.
The Beachwood Tip Line: A daily miracle.

Posted by Beachwood Reporter at 8:19 AM | Permalink
Lounge Axis of Evil
A couple things got me thinking about good ol' Lounge Ax today: the closing of CBGB in New York and the re-opening of the Biograph Theater on Lincoln Avenue as a glittery new hangout for the CSI actor guy. CBGB's closing, of course, is a replay of that dismal day nearly seven years ago when Lounge Ax gave up the ghost as Jon Langford belted out a few choice Johnny Cash covers on its beloved cramped stage, while the Biograph is right across the street from Lounge Ax's former space, now occupied by a trendy martini bar with pristine white walls.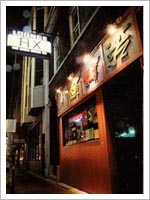 I suppose what this ultimately means is that a) legendary independent music venues are constantly in danger, mainly because their owners are usually cranky iconoclasts who aren't very much concerned with financial success and so aren't willing to do what it takes to prosper in big cities where clout and friends in high places are the lingua franca; and b) so are their patrons and the artists who entertain them.
What CBGB was to New York's formative punk rock scene, Lounge Ax was to Chicago's indie music heyday of the 1990s. And its demise, I would argue, was more of a blow to this city than CBGB's is to Gotham. Because, let's face it, CBGB's relevance has long since diminished to near zero while when Lounge Ax closed, it was still a vital part of this city's emerging importance to the entire country's indie rock culture. Of course, we've all become resigned to wailing over gentrification, but the fact that the city played a large part in forcing its shutdown made it that much more of a bitter pill to swallow.
What seemed like purposeful hostility on the part of the city's License and Liquor Control Commission against owners Julia Adams and Sue Miller both mystified and enraged. It really brought home to me, then a recent transplant to Chicago, what an inscrutable government the city had. What possible reason could it have to pick on an establishment known far beyond its borders as an important cultural institution? Although that question has never been definitively answered, I have a strong suspicion that it was because Lounge Ax represented the wrong kind of culture to City Hall.
And that hurt. It made me feel like I my kind wasn't wanted here, almost like Richie Daley was carrying on his father's vendetta against hippies, only instead of the '60s types that the old man had pummeled with nightsticks, Richie was continuing the tradition in a more insidious '90s way of targeting the cultural inheritors of the hippies, Generation X slackers, not with the brute force used by Dad at the '68 Dem Convention, but its modern equivalent - the legal force of zoning codes. The result was the same: the eviction of scruffy, anti-corporate music lovers from an area considered to be of importance to upper-middle class professionals. In other words, a pretty typical tale of gentrification in a city where anyone who makes less than what it takes to qualify for federal tax cuts had best move along.
Also, it probably didn't help that Adams and Miller weren't political schmoozers. They were truly independent business owners, not seeking handouts or subsidies, supposedly the kind of entrepreneurs that our political culture sets up to be the bedrock of the economy. They apparently weren't good enough friends of the local alderman for him to intervene, which shows that it's still all about who you know in Chicago rather than what kind of intrinsic merit you or yours may have.
So let's look at what's going on at Lincoln and Fullerton now. The Biograph Theater, which during the Lounge Ax era was a marginal second-run moviehouse when it wasn't closed for repairs, has now become the new home for the Victory Gardens Theater after a $12 million capital campaign. It has succeeded in part because it has a key benefactor in mega-TV star and Victory Gardens alumnus William L. Petersen, whose visibility on the highest-rated show in America wowed potential contributors. This is the kind of money it takes to impress the city fathers.
Average ticket price for the new Victory Gardens Theater: $35. Average Martini price at The Gramercy, now occupying Lounge Ax's old spot: $8. Number of swear words scratched onto walls: None. Pretention threat level: Orange.
So while I mourn the loss of CBGB, I mourn Lounge Ax much, much more, even though the trauma is fading into the mists of time. At least CBGB got to die a somewhat natural death, folding long after it had regressed into being just another music club in terms of cultural importance. Lounge Ax, however, was murdered while at the top of its game, and no truer case of death by gentrification will there ever be.
Posted by Don Jacobson at 1:09 AM | Permalink
October 16, 2006
Def Leppard: Pyromania
Def Leppard has always been cool . . . at least for some of us.
"Cool" is clearly relative, evolving, cyclical and even, at times, simultaneously uncool. Simply put, cool means different things to different people: You may find, say, Kierkegaard cool while others find him uncool, or you may have no opinion about Kierkegaard, or you may have the opinion that, while Kierkegaard can be cool, it's definitely uncool for someone writing about a 1983 pop-metal album to start talking pretentious bullshit about existentialism, especially when he doesn't really know jack about it.
All would be valid positions. Similarly, you may not find The White Shadow, Ecclesiastes, wild raccoons, environmental law or commuters who are able to fall asleep on the El to be cool in the least, but someone out there certainly does.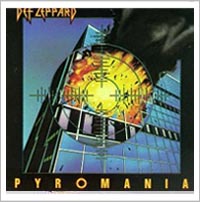 Yet, while we like or even love all of the things we find cool, that doesn't mean that everything we like or love rises to the level of cool. You might enjoy eating cottage cheese, but saying it's cool is another thing entirely. While it's fun to smash glass bottles on the sidewalk, I don't know how you would argue it's cool. Every guy I know enjoys lighting things on fire, though in most instances we have to admit it's not so cool - like the time my neighborhood friends torched the Smiths' garage door. Actually, I never dug the Smiths (I mean my neighbors, though I never dug the band either), so that was kind of cool. Which leads me to conclude that cool is all that stuff we find good and admirable, and suspect we're not capable of pulling off, replicating or becoming a part of ourselves. Like having the balls or brainlessness to torch your neighbor's garage, or like rocking out the way Def Leppard does.
Because cool is a matter of taste and judgment, like having an inclination toward pyromania or Pyromania, let me get personal for a second: Pyromania is the first album I got my hands on that my parents didn't really care for (it was a cheap cassette copied from a friend's cassette by putting a tape recorder next to his boombox; in the background, you could hear his mother barking at him to help with the laundry). That was pretty frigging cool for a 12-year-old wuss. Not that Mom and Dad found "Photograph" or "Foolin'" offensive or anything - they just thought Leppard sucked.
But that was fine: With even that somewhat lame level of parental disapproval, I could listen secure in the fact that, as the songs went, I was going to rock, rock til I dropped and rock, rock, never stop; I was going to experience the rock of the ages; I was going to know what it was like to come under fire; I was going to find it was too late, too late, too late for love; and I was going to demand action, action, action, not words. Some might dare to think of these soaring rebel anthems as mere hard rock clichés. I would never find such people cool. They are the most enticingly dreadful hard rock clichés conceivable.
Kierkegaard didn't ever write about coolness, to my incredibly limited knowledge. But I know he once observed that dread is "an alien power which lays hold of an individual, and yet one cannot tear oneself away, nor has a will to do so; for one fears what one desires." I know this only because it was quoted in something else I was reading this morning. Still, it jumped out at me, because dread is a part of being cool - there is something terrifying and alluring about going as far as the cool - and it's definitely a part of Def Leppard's sound.
Plenty of metalish bands have written catchy melodies buried underneath loud guitars and anguished, screaming vocals. All have bragged about their ability to rock out. All have presented themselves as bad boys and threats to social stability. Many did these things before Def Leppard. Few, though, have tried so hard to make themselves look cool and communicated such genuine fear and desire.
"Photograph" and "Foolin'" were huge pop singles because they have loud guitars and great hooks. But so did Whitesnake's "Here I Go Again" and Twisted Sister's "We're Not Gonna Take It." Now, however, those songs sound like '80s novelties because there's nothing truly intriguing about them, nothing distant or dreadful. They're not cool. Def Leppard's songs, meanwhile, inspire headbanging and singing in the shower while also giving you the creeps.
If the lyrics are riddled with hackneyed phrasing, their delivery, backed with gothic metal chords, leave you with a sense of impending disaster in tracks like "Die Hard the Hunter" and "Comin' Under Fire." The last song on Pyromania is the most eerie of all: "Billy's Got a Gun" is, on one level, little more than a tired take on the old "I shot my baby" blues tale. Yet as it builds from possibility to probability to horrifying reality, you have to agree that yes, you can "feel danger in the air"- and then, suddenly, a voice stripped of emotion interrupts by calmly saying, "Bang." What follows is a strange drum roll and tape loop that couldn't bring the album to a more anticlimactic and weird end.
A couple years after Pyromania, Def Leppard's drummer, Rick Allen, lost his arm in an accident, and the band's techno-pop-rock that followed was, if pleasant in a sugary way, lacking in dark energy. Nirvana and the Wu-Tang Clan came around and acts like Def Leppard were recalled as cornball, big-haired '80s pop: Nothing we'd want to be, even if we did admit to liking it. Yet I'd argue this is just another reason Pyromania is still so unexpected, so surprising, and so thoroughly cool.
The time when this could pose as rebel music is so far gone that it's bizarre and difficult to imagine, and pretty damn thrilling, too.
Posted by Don Jacobson at 6:41 PM | Permalink
Boot Straps and Black Boys
Shoot the Messenger is a humorous and profoundly uncomfortable film for any serious-minded, well-intentioned liberal to watch. As a white liberal, I found it particularly hard to react to. The film opens with a black man saying in an angry and anguished tone, "Everything bad that has happened in my life has happened because of black people." It is tempting to think of the man as a successor to the unnamed protagonist of Ralph Ellison's Invisible Man, a black man made profoundly self-loathing by racism. But in the spirit of the unintentionally ironic "feminist" ads for Virginia Slims cigarettes, "We've come a long way, baby."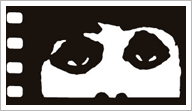 Joe Pascale (David Oyelowo), an angry young black man in good, updated British tradition, isn't shown to be the victim of racism. He's actually a buppie who wants to do something to help troubled black boys become proud and productive men. He attends a meeting at which the problem is being discussed, or rather, pinned on anyone and everyone, and finally hears something he can do. He can become a teacher and role model. He quits his good job in information technology and lands a teaching job at a local high school. He's so proud as he stands in front of the school, with two boys washing some obscene graffiti from the front of it. He's going to clean up, too, and uses a tough-love approach that Sidney Poitier's character Mark Thackeray in To Sir, With Love would have approved of heartily.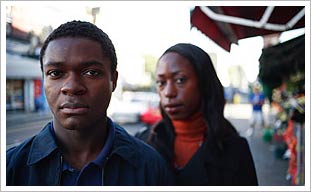 Unfortunately, the black boys in his school have developed something the eventually grateful students Poitier taught didn't have - pride. Three friends led by Germal (Charles Mnene) sit in the back of Joe's class and lob jeers. One morning when the three are slow to enter Joe's classroom, Joe grabs Germal's shoulder and pushes him toward the door. Germal protests that teachers are not supposed to touch students. After Joe gives Germal and his friends numerous detention classes (in which Joe takes great pride for forcing the students to learn), Joe learns that Germal has filed an assault complaint against him. The principal tries to drop it, but Germal's mother goes to authorities, and criminal charges are brought against Joe.
The media start calling. Joe initially resists making a statement, but as the heat becomes more intense, he goes on a radio show to tell his side of the story. Of course, the shock jock hosts broil him and condemn "the system" that does nothing to protect black children. Eventually, Joe is brought to trial and convicted, though he receives a suspended sentence. As he walks out of the courtroom, he is heckled by community protesters carrying signs that say "House Nigger." Of course, he loses his job. After he cleans out his locker at school, the wall he took so much pride in keeping clean of graffiti gets tagged with Joe's personal mantra: "Fuck Black People."
Joe goes mad, and after a stint in an asylum, ends up on the streets. Sitting on a bench in the pouring rain, he sees an older woman, Sarah (Medina Aijikawo), struggling with her groceries. She's black, and he's reluctant to help, but does. After that, he becomes a crusade for her. A church lady, she brings parishioners and her preacher to his spot in the alley and encourages him to come to Jesus - which he does. He moves into her home, wears her son's clothes, and attends her church. He notices that all the people in church are women. Where are all the men? Cut to prison, where Sarah visits her son Roy (Richard Pepple). Joe thought he was dead, but of course, he should have known: Most black men are incarcerated.
Eventually Joe tries to get a job, but his conviction (being appealed) hinders him. He and his job counselor Heather (Nikki Amuka-Bird) become romantically involved. She is a New Ager/self-helper who wears a hair weave and won't let Joe touch her hair. When she is having a new weave put in, Joe takes some of the hair and burns it, forcing her to comb out her real hair into an afro. He is trying to work on her self-esteem. Instead, she breaks up with him because she doesn't feel good about herself when she's with him. Nobody does. His odyssey ends in the mental hospital to which he was admitted, where he encounters Germal for a final time and finally sees the fatal error that led him astray. The last shot challenges the audience, however, when Joe defies expectations and says he doesn't take back a lot of what he said.
And what he says throughout this film in his direct-to-the-audience asides is dynamite in the cultural war within the black community. Joe would be a Joe Lieberman Republican in this country, a bit of a contradiction. He wants to help the beleaguered black community, but he does it from a condescending position. He is extremely hurt at how the community turns on him with their "House Nigger" signs, but in a way, he is. He is a classic boot-strapper who believes in individual responsibility and initiative, and refuses to accept arguments about slavery as excuses for the underachieving black community. Even Sarah says that blacks can't be trusted because they pull each other down. They are the cursed people of Canaan to her.
The beauty of this film, though, is that it is more than a political satire. Joe's pain at the rejection of his good intentions is extreme. Heather responds, "They broke your heart." He tells Heather that a heckler threw a rotten vegetable at him and holds his chest, over his heart, to indicate where the object struck. "After that, I went cold," he says. His later indictments include welfare mothers exemplified by Sarah's daughter, who comes to Christmas dinner with her four children from four different fathers and abandons them and a hoochie-looking girl with decaled fingernails and a made-up name (L'Braia). Like all stereotypes, these are funny, have a grain of truth, and are extremely unsettling. Joe's refusal to disown his disdain for that bad behavior of members of his race shows that the black experience finally can handle criticism.
Sharon Foster won the Dennis Potter Screenwriting Award for Shoot the Messenger, and it is a worthy honor for a television writer - this film was originally aired on BBC2 - working solidly in Potter's no-holds-barred tradition and borrowing styles from a wide range of works, from Alfie to Homer's The Odyssey. Director Ngozi Onwurah maintains a sharp, comic pace, while skillfully building the force of the more serious, dramatic elements of the film. Shoot the Messenger is a gleefully thoughtful tour de force.
My thanks to Charles Coleman, program director extraordinaire at Facets Cinematheque, for helping to clarify the humanity and politics of the black experience for me.
There is one more showing of Shoot the Messenger, Tuesday, October 17, at 6:30 p.m., at the AMC River East 21, 322 E. Illinois.
Marilyn Ferdinand is The Beachwood Reporter's resident film critic, and the proprietor of Ferdy on Films. Her exclusive coverage of the Chicago International Film Festival includes:
* "Better Than Fiction," her opening guide to the festival.
* "Corruption and Comedy," a review of The Comedy of Power, a French New Wave film whose themes will be instantly recognizable to anyone with even the sketchiest knowledge of Chicago politics.
* "Soul in Flames," a review of Requiem, a remarkable film about modern-day possession and exorcism.
* "A Talent for Torment," three reviews in one (Spirit of the Soul, Ode to Joy, Steel City) from a disappointing day at the festival.
* "Deep in the Heart of Dixie," a review of Dixie Chicks: Shut Up and Sing, the inside story of the Dixie Chicks' political and personal journey as Southern girls ashamed of their Texan president.
Posted by Beachwood Reporter at 9:27 AM | Permalink
Barista! Our Ennobling Mission
My java re-training continued today with a five-hour workshop at corporate headquarters. This class was specially designed for new employees, and focused on memorizing the various prongs of the company's mission statement. I was the only veteran barista in a class with ten doe-eyed coffee virgins; all painfully more willing and excited than the next to be cooped in that room for five straight foodless hours. I could smell their fresh naive blood across the room - it smelled earthy and nutty, with a full rich body and a dull acidity. Pairs well with . . . brainwashing.
Or at least that's what the workshop tried to achieve in those riveting five hours that I'm never getting back (ten if you count the first time I sat through it a few years ago). Between the guidance of those useful coffee pornos and the leadership of Shane, an enthusiastic store manager with the day off, we were taught the essence of why we were all together in that room: To make a profit.
Oh crap, Shane specifically told me that was not our mission. Shane wasn't amused with my literal interpretations of the company's goals. I can't blame Shane for disliking my realism. After all, Shane genuinely believes in his heart that our company's goal is to (hopefully!!) enrich everyone's day.
Now I don't know what utopian coffee village employs Shane, but my observation to the class was that not everyone wants to have their day enriched by a chipper barista; especially not the pre-caffeinated majority that is our customer base. Shane spent a lot of time nervously laughing whenever I imparted such wisdoms upon the impressionable new employees. Then he would recover from my astute offerings by focusing the group back onto the mission statement. Enrichment . . . got it.
Fortunately for Shane, my words of caution were no match for the Company and its unstoppable quest to make the world happy. I am but a vanilla bean speck in a vast, worldwide sea of vanilla powder. I would guess that at least eight of the virgins left the workshop completely brainwashed - the main indicator aside from all the glossy eyes being the eerie elevator conversation after the class. Can you believe how good our company is? Our company is so good. I mean, how good we are to work at this really, really good company, you know? Gosh, what a good mission statement the company has.
All I could think about on the elevator ride was how hungry I was, having not eaten since early morning. One would think that if a workshop was scheduled blanketing the breakfast and lunch hours, the really good company we work for would have thrown us a couple scones or something. When I raised this matter with Shane, he confidently stood behind the company policy that we technically don't get a lunch break for a five-hour shift. And I technically don't have to commute to the city for a mind control meeting and pay eleven bucks for parking to go to work either. And where, by the way, are my tips for this five-hour shift? Shove your technicality straight up your ass, Shane. That's something that would enrich my day.
Maude Perkins is The Beachwood Reporter's pseudononymous service industry affairs editor currently serving time as a store supervisor for a large, publicly-held corporate coffee chain. Read more Barista! here.

Posted by Beachwood Reporter at 9:21 AM | Permalink
The [Monday] Papers
While polls are always just a "snapshot in time", as we are so often reminded by the campaigns most unhappy with the results, that is particularly the case when it comes to a poll like the one the Tribune published on Sunday - and if I were Republican gubernatorial candidate Judy Baar Topinka, I'd be pissed.
Simply put, the Tribune got caught with a major news event - the indictment of Gov. Rod Blagojevich's pal Tony Rezko - occurring on the last day of its four days of surveying voters, arguably rendering the results invalid. The Tribune ought to have gone back into the field with a new poll to accurately reflect the possibly altered state of the campaign (or, perhaps even more interestingly, a campaign unchanged by the indictment), rather than publish what had essentially become old news unreflective of new realities.
That, of course, would have been costly. But somehow, I think the Tribune could have afforded it.
Rich Analysis
Rich Miller says much the same, calling the poll "outdated and almost useless."
Poll Pap
So now both papers have made polling goofs. The Sun-Times published a poll last month that virtually no political insiders believed to be accurate either.
Richer Analysis
Green Party candidate Rich Whitney garnered 9 percent in the Tribune's poll, despite being known to only a third of the voters. He might benefit more than Topinka from the governor's problems, as Democrats who can't stomach voting for Topinka look for an alternate place to park their discontent. Too bad the media is only beginning to discover that Whitney is actually on the ballot.
Gov. Baloneyvich
The Tribune editorial page nicely calls out the governor [and Republican congressional candidate Peter Roskam] for misrepresenting in their television ads what the Tribune has said about their opponents. "When Blagojevich and Topinka met with the Tribune editorial board last week, a reporter questioned the [Blagojevich] ad's representation of [a Topinka] quote. The governor ducked. 'I guess you should talk to the guy that does the commercials,' he said."
Um, okay, let's see if we can get him in here.
I mean, really. Maybe you should talk to him, governor.
Judy Baar Tosleepa
Then again, Topinka's sleepy and bored appearance (second item) before the Tribune editorial board is a perfect indicator of what we're in for for four years if she is elected. Let's face it, she doesn't seem to have a whole lot of energy to be governor - a job she seems to be running for only out of duty to her party, not ought of any particular desire on her part. No wonder voters are so unhappy.
Political Sponsors
On the heels of the White Sox's marketing deal with 7/11 to start all night games at 7:11 p.m., the governor has made a deal to change his name to Rod Blagooglevich in return for a google of campaign cash. Judy Baar Topinka has made a deal to change her name to the Judy Redhead Piano Baar Topinka in exchange for free cigarettes and gin.
Tony and Todd
The Tribune published its endorsement of Tony Peraica for Cook County board president on Sunday. Stroger's public appearances, including one before the Tribune editorial board, have been disasters. The Tribune also reports that its latest poll shows the race tied. And Peraica clearly has the momentum. "Candidate Todd Stroger seems to not have a grasp of the issues or the office," writes N'Digo publisher and editor-in-chief Hermene Hartman in the current issue. "[E]ven those who support him the most still know that he is not qualified and presents poorly."
Behind the Combine Curtain
John Kass's column on Individual A is a reminder that Sen. Peter Fitzgerald has done more for this state by fighting tooth-and-nail against the established powers to Patrick Fitzgerald (no relation) the U.S. attorney than, well, certainly than what his successor, Barack Obama, has accomplished for Illinois so far. Popularity and merit do not go hand-in-hand. Too bad the Republicans aren't running Fitzgerald for governor - or putting him in charge of cleaning up the national party the way he tried to clean up the state party.
Hastert's Hold
The media is enthralled with J. Dennis Hastert's job 26 years ago as a wrestling coach, but is far less interested in his current job as a liar.
Joementum
Rogers Park Ald. Joe Moore returns fire against the Trib's weird, impassioned, and seemingly personal attack against him that sounded like it came from someone who didn't get the service they wanted from his office.
Obamarama
Barack Obama wasn't on the cover of the Sun-Times on Sunday because his new book is so newsworthy; he was there to sell newspapers, just as Chicago magazine put him on its cover a few months ago to sell magazines - the idea to put him on the cover came more than a year before a suitable story angle was hatched. Obama is a celebrity. The media exploits that celebrity to make money. It's an unusual dynamic coming from the political world, and it has the effect of multiplying the hype tenfold. (This week Time magazine also put Obama on its cover; again, for newsstand sales, not newsworthiness.)
The question is, do we really want to elect a presidency based on celebrity?
It's true that Obama - through whatever strange combination of events including the weird divorce cases of two of his Senate opponents and the unbelievable gift of drawing Alan Keyes as his final foil on the way to Washington - seems to be in a unique position to be a uniting force at a time when this nation seems to need it most. He could also, though, represent the audacity of false hope invested in someone who has not yet earned it.
Barack's Book
The truth is, Obama's first book was unreadable. His new book promises to be more enjoyable, but the excerpts in the Sun-Times were nothing more than platitudes.
The Audacity of Woodward
With Obama's book getting cover treatment in the Sun-Times, a review of Bob Woodward's State of Denial - you know, a book with news in it - got second-class treatment. Because it's not really important to learn just how deeply delusional the upper echelons of the United States government are about the war.
"For many years, we have been hearing the stories of both the failures and the successes coming out of the Iraqi desert," wrote reviewer Ted Widmer, of the Washington Post, because the Sun-Times can't be bothered to find their own reviewers. "It now appears that the failures were more pronounced than we knew and the successes more fabricated."
Gee, you think? When will the media learn?
Pronounced and Fabricated
Not only is the first phase of the O'Hare expansion project a boondoggle, but "The city has not yet sought federal funding or airline financial commitments to pay for the second phase of O'Hare expansion, which is the part of the project when most of the increase in airport capacity and reduction in flight delays would occur," the Tribune reports. (Italics mine.)
Have I told you lately how pretty the flowers are, though?
Treedom I
"If A Tree Falls In The City, Is It Just Election Time?" is the must-read of the weekend; a terrific piece of reporting.
Treedom II
What's it like to be the mayor's press secretary and listen to yourself saying things like this?
"On Friday, Daley spokeswoman Jacquelyn Heard said she did not know whether the 12th Ward trees came down because of politics. 'Honestly, I don't know the circumstances of their removal, except it seems residents wanted them removed,' Heard said. 'The concerns of residents inform our decisions.'"
Treedom III
"But not all residents share the mayor's enthusiasm for trees," the Tribune reports. "In fact, many Chicagoans seem to loathe the trees in front of their homes and want them gone. They complain about all the leaves, the roots that clog pipes, the berries that stain sidewalks. Gangs, they say, use trees to stash guns and drugs."
These Old Cubs
Hiring Lou Piniella is hiring Dusty Baker is hiring Don Baylor - the biggest name on the market whose managing skills are based in another era. Joe Girardi was the man - the guy who would've been the Cubs' Ozzie Guillen - or Ron Gardenhire. Re-signing Aramis Rockhead Ramirez, instead of having already traded him is another sign that it's the same old Cubs. You don't win with players like Ramirez, who will put up the hollowest 100 RBIs and lose a dozen games for you with his glove, base-running mistakes, and lack of hustle. The idea that the Cubs are just a couple players away continues to feed the delusion. They finished with the worst record in the National League! The Cubs need a Girardi to rebuild an organization, not a Piniella to manage the latest edition of the same old team.

The Ozzie & Lou Show
"They've got good baseball people, and that's all I need to know," Piniella said.
Where, in a freezer somewhere?
Your Media
Newspaper people are not very smart. [UPDATE: This link used to go a Northwest Herald editorial endorsement of Pat Quinn for lieutenant governor - based on the mistaken premise that the governor and lieutenant governor are elected seperately, instead of on the same ticket. The paper had already endorsed Topinka for governor. Removing the link, rather than adding a correction, is a pussy way of trying to erase history. I'm sure the editorial page would insist a politician own up to a mistake rather than try to make it disappear. But then, newspaper people are not only not particularly bright, they are the world's biggest hypocrites.]
They tend to need remedial training.
The Beachwood Tip Line: Splitting the ticket.
Posted by Beachwood Reporter at 7:17 AM | Permalink
October 14, 2006
The Blue & Orange Kool-Aid Report
Will the Bears make it to the Super Bowl? Will the Bears adopt a Super Bowl theme song? Will we have to endure endless nostaligc ramblings about Mike Ditka and the punky QB? Of course. But just like the sure-to-be-revived SNL SuperFans skit, just because we know it's coming doesn't mean we have to like it.

Chicago at Arizona, Monday October 16, 7:15 PM
Matt Leinart's only hope is to unload the ball in 1.5 seconds before the porous offensive line succumbs. Every time the cameras fall on Arizona coach Dennis Green, I expect to hear a laugh track. Nobody likes the Cardinals, even Bears-haters. Eat it up for another week, Kool-Aid Nation.
Pick: Chicago minus 10 points/Over 37 points.
For a Bears win:
Sugar in The Blue & Orange Kool-Aid: 100%
Recommended sugar in The Blue & Orange Kool-Aid: 95%
Catch up with Eric Emery's horrible season-long picks in the Over/Under archive. And check in every week with his Blue & Orange Kool-Aid Reports. Write Eric at Eric_Emery12345@yahoo.com. Shame him publicly in the Kool-Aid forum.
Posted by Beachwood Reporter at 4:06 AM | Permalink
The Weekend Desk Report
Spoiler Alert! If you don't want to know how today's most troubling news stories end, stop reading now and pick up your daily newspaper instead.
Bond Market
We here at the Weekend Desk have long sought a foolproof way to predict the outcome of ongoing international events. At long last, we believe we've found the bellwether of global crises: the James Bond film franchise. Bombing the crap out of a fiendish underworld enterprise based in Afghanistan? Check. Blaming vast media empires for the troubles of the world? Check. Exposing North Korean nuclear ambitions? Covered. So as we ponder the ultimate resolution of the War on Terror, we turn for guidance to the 21st entry in this illustrious cinematic tradition, Casino Royale, wherein we learn that the fate of the world rests with a few hands of Texas Hold 'Em. If this is going to involve the key poker skills of bluffing and knowing when to fold, we are totally fucked.
Infiltration Pool
This week's hot bet is who will bullshit their way into Dennis Hastert's house next. Based on a late flurry of activity, we're offering the following odds:
Kim Jong-Il peddling Amway, even
Osama bin Laden looking for wrestling tips, 5-1
WMDs, 15-1
Bill Clinton for a friendly chat, 35-1
Playoffs!
We could've told you that in the struggle between Man and Beast, Beast has kicked ass this year, already taking out some of Man's top contenders. The battle of Man and Bird has traditionally been harder to predict. However, in the specific realm of baseball, we're taking Man.
Pinstriped Revenge
We knew George Steinbrenner was pissed, but damn. A friendly word of advice for Gary Sheffield, Robinson Cano and Jaret Wright: take a train.
Geek Chic
We never thought we'd say it, but we are so totally trying out for marching band, dudes.
For more Geek Chic, catch up on what you've missed in the news this week in The Papers archive, conveniently including our stellar collection of Weekend Desk Reports.
Posted by Natasha Julius at 2:04 AM | Permalink
October 13, 2006
Deep in the Heart of Dixie
Barbara Kopple has done it again. The preeminent documentarian of the American experience, and Cecilia Peck, her co-director (and daughter of Gregory Peck), have turned their compassionate beam on the three gifted and courageous women whose idea of being patriotic created the greatest crisis of their professional lives. Dixie Chicks: Shut Up and Sing, screened Thursday night at the Chicago International Film Festival, takes us along with this phenomenally successful band from the night in 2003 lead singer Natalie Maines told a British audience that the Chicks were ashamed that the President of the United States was from Texas to the recording of their latest album, Taking the Long Way, an angry and emotional chronicle of their experiences.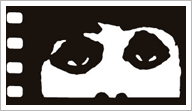 Before 2003, country music fans made the Dixie Chicks the top-selling female group in history. Natalie Maines and sisters Martie Maguire and Emily Robison were selling out stadiums and living the life of millionaire recording artists and peformers, though not on the radar screen of most Americans. The film opens with the band getting ready for their concert in Shepherd's Bush Empire theatre in London to open their Top of the World tour. A television playing in the background shows then-Secretary of State Colin Powell's WMD dog-and-pony show at the United Nations, and President Bush's warning to Saddam Hussein to disarm within 48 hours or accept the consequences. Soon after, the Chicks take to the London stage and Maines utters her famous statement to thunderous applause.
Within hours, the comment has made news in the States. Disappointed fans don't understand how Maines could be so disrespectful and unpatriotic. Country music stations stop playing the Dixie Chicks on the air. A couple of right-wing organizations organize CD destruction events. An apology by Maines gets no traction. The mainstream media sits up and takes notice, and eventually the Chicks are interviewed by Diane Sawyer.
The film captures the intense debates between the Chicks and their stalwart manager Simon Renshaw about how to respond to the controversy. Maines, the most vocal of the band members, is adamant about sticking it to country radio, offended that they refuse to play the group's music -- not even their number one single. The backlash intensifies as country singer Toby Keith exploits their problems by writing a song criticizing them and whipping up his audiences to oppose them. We are in on the Chicks's bull-session about how to respond. Maines famously hits the stage wearing a T-shirt that has the initials FUTK on the front. Anti-Chicks forces respond with an FUDC T-shirt. We hear Martie quip, "What have they got against Dick Cheney?" Eventually, we share the tension when the Chicks bring their Top of the World tour to Dallas. They have received a death threat, and their fear is palpable. Although Maines tries to lighten the mood with a joke to the camera crew before going onstage - "I'll see you in four hours, if I'm not shot" - her black humor conveys just how horrifying the lives of these American successes have become.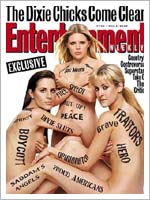 All of the film footage up to 2005 was shot by a variety of people. Kopple and Peck meticulously assembled it and added to it with video footage of their own in a film that looks visually coherent and surprisingly crisp. They concentrate on the private lives of the Chicks and their recording session. We meet Natalie's father and learn how a tape he made of her for her application to the Berklee College of Music in Boston eventually ended up with Maguire and Robison and landed her the gig with the Chicks. They chronicle Martie's pregnancy and delivery of twins, and listen as she and Emily talk about their struggles to become pregnant. This struggle will become the song "So Hard." We watch as the band decamps to Los Angeles to write and record Taking the Long Way with famed producer Rick Rubin. Natalie's rendition of "Not Ready to Make Nice" shows that the war against the hate of the fans who rejected the Chicks and the government that ignores the wishes of a wide swath of the American electorate rages on.
It is fascinating to see how these women create their lives, make their music, rejoice in the triumphs, and seem to be made stronger in the crucible of public controversy. They are loving parents and spouses, shrewd businesswomen, incredibly funny and warm, and principled in a way that few entertainers with so much to lose could be. And they do take a real hit. Although their CDs continue to break sales records, their concert sales are sluggish, and schedule changes must be made.
While I'm sure Cecelia Peck contributed a lot to this film, it is veteran director Barbara Kopple who must have led the way. The film has the kind of intimacy she is always able to achieve, and the perfect pacing and judicious editing of hundreds of hours of footage to find exactly the right images and tone to tell the story. While Kopple's subject matter usually has a liberal bent, if you did not know her body of work, you would not be sure of her politics. Her genius is in letting her subjects tell their own story. Even the actions of the "villains" are simply presented. The consultant from the Lipton Tea Company, which sponsored the Top of the World Tour, is shown frankly explaining the company's discomfort with their political stand. Maines tries to explain that it was just a comment in the heat of the moment designed to rouse the crowd, but over time, her own simple faux pas seems to radicalize her. She let out the dirty little secret that some all-American girls from the South are liberal and can distrust and dislike the government. This is educational for both the super-patriots from country music's stronghold states and liberals in other parts of the country who look at the South as the land of rednecks.
Kopple and Peck said in the Q&A that they watched the Chicks change from girls to women through their ordeal, and so do we. It was a genuine thrill to see Kopple, one of my idols, and another one of her triumphs. One audience member, a Chicks fan with no knowledge of film, thanked her and Peck for showing the inside of something they had only seen from the outside. This film reaches out to anyone and everyone with an interest in film, the Chicks, freedom of speech, music - life. Dixie Chicks: Shut Up and Sing is one fantastic movie.
Dixie Chicks: Shut Up and Sing is being distributed by The Weinstein Company and will appear in theatres across the country. Dallas and other boycotting cities will not be screening it.
Marilyn Ferdinand is The Beachwood Reporter's resident film critic, and the proprietor of Ferdy on Films. Her exclusive coverage of the Chicago International Film Festival includes:
* "Better Than Fiction," her opening guide to the festival.
* "Corruption and Comedy," a review of The Comedy of Power, a French New Wave film whose themes will be instantly recognizable to anyone with even the sketchiest knowledge of Chicago politics.
* "Soul in Flames," a review of Requiem, a remarkable film about modern-day possession and exorcism.
* "A Talent for Torment," three reviews in one (Spirit of the Soul, Ode to Joy, Steel City) from a disappointing day at the festival.
Posted by Beachwood Reporter at 3:08 PM | Permalink
What I Watched Last Night
Ever since I spilled on my keyboard, I've had to write from work. I was thinking about this last night as I watched the unfamiliar Grey's Anatomy with my girlfriend and all I kept on asking was, "And who are they sleeping with?" Funny thing is that there was an answer that involved more than one person on every occasion.
It seems to me that if these doctors spent as much saving lives as they do sleeping with each other, the world would be a better place. Furthermore, I have a couple of friends in Medical School and they seem to be really, really busy, with little time form fooling around with the opposite sex. And to think, that there wouldn't be enough drama in a hospital anyway? I imagine that a hospital has plenty of drama on its own with all that death and disease around. The occasional saved life also provides dramatic arc.
Regardless, I think that this show is just showing us, the viewer, what sex means to the progress of the human race. Even though these quasi-sexy doctors have their own problems, i.e. eating disorders and a plethora of mental health and self-worth issues, they still have the time to engage in all varietals of sex. Busy, busy, busy as Bokonon would say.
Now, I wonder what these "sexy/ horny" doctors would do if a real life problem occurred? They would most likely blame the most recent lover they had or some such nonsense and the whole show would revolve around it - kind of like how this entire column revolved around my little mishap.
Wow, I am just as bad as a "sexy" doctor. Oooo, baby.

Posted by Beachwood Reporter at 9:48 AM | Permalink
The [Friday] Papers
"A longtime aide to former Representative Mark Foley testified before the House ethics committee for nearly five hours on Thursday, repeating under oath his account of having explicitly warned Speaker J. Dennis Hastert's office at least three years ago that Mr. Foley should be told to keep his distance from Congressional pages," The New York Times reports this morning.
The Sun-Times thought the more important news about our hometown Speaker was President Bush reading "The country is better off with Denny Hastert as the Speaker" from a script. The paper's editors put that content-free spin point on their front page today, with a photo of Bush and Hastert and the headline "Stand By Your Man."
The testimony of Kirk Fordham, the former Foley aide, warranted a single perfunctory paragraph near the end of the Sun-Times's story.

The Tribune also downplayed Fordham's testimony, though that was in part because the paper also wedged its almost completely uninteresting poll results about Hastert into its front page story of the president backing Hastert.
Interestingly, while the Times put a photo of Bush and Hastert on its front page, it played (correctly) separate stories about Fordham's testimony and Bush's fundraising visit on page 20. The Washington Post put the Fordham story on page 7, and the president's visit on page 11.
The point being: Does the mere physical presence of the president in our city really make his grade-school rheotric more newsworthy?
Potomac Fever
The Post has a more sober account of the president's visit than the home teams.
House Business
Robert Novak is ostensibly a Sun-Times columnist, but apparently you don't get the good stuff - like him saying that "Hastert is like a captain who has convinced the crew to join him in going down with the ship" - unless you pony up for his newsletter. (- Via Larry Bodine, a renegade Republican who says he was kicked out of the president's event yesterday.)
Gov. Baloneyvich
Rod Blagojevich is a slickster. His much vaunted campaigning skills (as opposed to his atrocious governing skills) were on full display at his press conference Wednesday when he put on a bravura Little Boy Lost routine in responding to the indictment of his pizza pal and patron, Tony Rezko.
Now comes the Daily Southtown editorial board with an excellent interview of Blagojevich, who tries to appear as the Most Naive Governor Ever. This is a must-read - but don't be fooled by Rod's act. There are more shoes to drop in this investigation, and one of them is going to drop on his head.
Pundit Patrol
The Sun-Times editorial page cannot think of a single interesting thing to say about the Rezko indictment, but Rich Miller puts it together nicely.
Bush League
Blagojevich has a new television ad "in which he speaks directly to the camera and explains policy differences between his administration and that of President Bush," the Tribune reports.
Apparently he can't really run against George Ryan anymore.
Couples Therapy
Isn't Blagojevich closer to Rezko than Topinka was to Ryan?
Vote Whitney/Stufflebeam.
State of Denial
"It doesn't implicate the governor," a Democrat close to the campaign and afraid of defending his boss in public by name told the Tribune.
"One thing that's very apparent if you read carefully the indictment . . . there is no suggestion, not even a hint of a suggestion, that I knew anything about that or allowed that to happen or looked the other way," Blagojevich told the Southtown.
To the contrary. If you read closely enough, Blago is all over it.
Daley Dose
The mayor uses Cory Lidle's death to once again call for a no-fly zone in the Loop that will do absolutely nothing to prevent planes from crashing into downtown buildings. Once again, Fran Spielman does superb stenography.
"For Daley, it was another chance to say, 'I told you so,' about the need for destruction of Meigs Field, the city's lakefront landing strip, shortly after midnight March 30, 2003," Spielman writes.
I'm not sure what that means, but if it's a reference to Daley saying Meigs Field posed a terrorist threat, Spielman must not read her own paper.
Or maybe she was somehow referring to the $1 million the FAA says was illegally diverted to the destruction of Meigs Field that the FAA recently ordered the city to repay.
You know, covering Chicago's City Hall is one of the prime metropolitan newspaper reporting jobs in the nation. You'd think the Sun-Times would care more.
New York State of Mind
A plane crashes in Manhattan and Daley whines about the aviation lobby. A plane crashes in Manhattan and the mayor there remains calm.
"Mayor Michael Bloomberg, a recreational pilot with decades of experience, said he believes the skies are safe under the current rules," the AP reports. 'We have very few accidents for an awful lot of traffic,' he said. 'Every time you have an automobile accident, you're not going to go and close the streets or prohibit people from driving.'"
Logo Lingo
The mayor reveals that the city's Olympic logo will be a middle finger en fuego.
Silly Laughingstock
I thought the City Council had already spent too much time worrying about this.
Being Burt
Ald. Burton Natarus didn't feel any pain when a veterinarian slid a knife over his hand to simulate the "gavage" feeding method that creates foie gras. There has been no reporting yet, though, on how he felt when he was stuff so full of corn that his internal organs exploded.
Creationism
Believing the only two veterinarians on the planet who say that creating foie gras isn't torture is like believing the only two scientists on the planet who don't believe in evolution.
Or like believing a governor didn't know what his pal was doing while raising prodigious sums of money for him or believing a mayor was well within his rights to destroy an airport in the dark of night.
Or believing what you read in the Chicago papers.
Trib Tattle
How disingenuous is it for the Tribune editorial page to say that "Chicago aldermen spent a lot of time this summer debating about all the jobs some of them didn't want for the city"? Very.
If you want to have an honest debate, you have to debate honestly. Proponents of the big-box ordinance, right or wrong, were not motivated by some perverse desire to keep jobs out of the city anymore than they were motivated by racism, as the mayor has very easily gotten away with accusing them of, and the Tribune edit board knows it.
Jobs Juke
Jobs may (or may not be, according to some data) more mobile these days, as the Trib edit page asserts, but you can't run a Wal-Mart checkout line from India - at least not yet.
Head Case
The same Trib edit also supports the mayor's proposal for a small measure of relief from the city's "head tax" charged to businesses per worker they employ without mentioning that he promised to eliminate the tax totally something like 17 years ago. The mayor is against guaranteeing a livable wage for employees because it might cost the city jobs, but he has no problem taxing businesses for every employee they hire. There's a phrase for that.
The City That Has No Working Class
"Report Finds Working Class Can't Afford City."
- page 7, Metro, Tribune
- Page 0, Sun-Times
Millennium Airport
"O'Hare Expansion $400 Mil. Over Budget."
But it will be worth it no matter how late and overbudget it is.
(Note how "city officials told the Sun-Times" that it's not their fault.)
Pizza PR
Today's participant in the Sun-Times Product Placement Program: Pizano's pizza.
Daley Dance
"Mayor Daley said she was leaving OPS for personal reasons.' The mayor added he did not ask for her resignation."
- Oct 9, Sun-Times
"Tisa Morris was forced out of her $145,836-a-year job this week as OPS director."
- Oct 13, Sun-Times
Alternate lead: "The mayor was caught in another lie today when it was revealed that he forced the director of the police department's Office of Professional Standards out of her job after discovering after two years - but just as he's making a series of race-based, election-year moves - that she wasn't doing a very good job, instead of her leaving for personal reasons like the mayor said."
Art Brutes
Look, just because an eighth-grader can reproduce virtually any Sun-Times news story doesn't mean an eighth-grader can reproduce a Jasper Johns.
But as a matter of fact, yes, if I could afford it, I would spend $80 million on "False Start."
Cop Shop
Apparently this is news because the police department called a press conference and said it was.
Academic
Wise man and Tribune Op-Ed columnist Victor Davis Hanson thinks the volumes of reporting showing the incompetence of the Bush Administration and the folly of the Iraq War are lies because whistleblowers chose to remain anonymous.
Hey, Victor, you're right; are you gonna believe a few anonymous sources or your own eyes?
The Beachwood Tip Line: The real no-spin zone.
Posted by Beachwood Reporter at 8:31 AM | Permalink
October 12, 2006
What I Watched Last Night
Five to eight guys sit around a table and look at each other with deadpan expressions on their faces. Smoke and alcohol are seeping into their clothes. Some of them are wearing hats and sunglasses. Money is exchanged. The atmosphere is tense. It's the World Series. Of Poker. And it's everywhere.

You can find poker programming on ESPN, Travel, Bravo, NBC, Spike, and Fox Sports. Even though poker is not a sport in the slightest, it is treated as such on all the sports channels. Kind of like NASCAR. (At least in NASCAR, the drivers are moving in a small circle instead of sitting in one.)
I just saw that Poker was on again last night; I find it as interesting as E! News and EXTRA! and ENTERTAINMENT TONIGHT!
I can see how the game of poker is a thinking man's game, but I still do not see how that qualifies it to be seen a million times a week. Furthermore, it seems like every person that is playing in these tournaments has won several of the coveted bracelets. If they are so coveted, shouldn't they only give out one a year instead of, like, 30? I would rather watch chess or Scrabble or Chutes and Ladders.

Think about that. Maybe a tournament revolving around Candyland and, maybe, Sorry. Games that truly take no skill, just luck and see who wins. If you threw a little smack talk in there it would be priceless. "That's right bitch! I just sent your ass to the chocolate swamp! Loss of turn!" Or, "1,2,3, ooop, Sorry son, back to the beginning, just slid your ass off the line!" The possibilities are breathtaking.
I would always tune into pointless board game competition. It would be so entertaining. It would be a lot better than the sobering experience it is to watch poker. These old-school board games are already popular in a lot of bars - like Guthrie's Tavern on Lakewood and Addison, for example. Great little place, I like it there. They play good tunes and have good beer.
And games a bit more cutthroat than poker.

Posted by Beachwood Reporter at 10:56 AM | Permalink
Over/Under
Let's take stock of the first quarter of the season. Which teams are paying dividends for their fans? Which team is Jim Cramer yelling at you to sell? Which team dies before going to prison? Here are the first quarter results.

Surprisingly Good Returns: New Orleans. The feel-good story of the year. For now.
Recommendation: Sell.
Surprisingly Bad Returns: Pittsburgh. Baby Ben leads all starting QBs with fewest TD passes (0). Quarterbacks are like presidents - they get more credit than they should in good times and more blame than they should in bad times. Unlike presidents, though, quarterbacks don't choose their cabinets. The Steelers' running backs and receivers are about as competent as Rumsfeld and Rice. And the Steelers are spending far less than $8 billion a month for an offense that doesn't work. More importantly, the Steelers have much more aptitude at making adjustments than the D.C. Elephants.
Recommendation: Buy.
Buying Super Bowl Tickets From a Broker: Raiders fans. Head Coach Art Shell is the Ted Danson of coaching. Much like Danson after Cheers, Shell enjoyed early success but fans realized over the long haul that he's not that good. Having superior writing and Bo Jackson helped Danson and Shell overcome their own weaknesses. Much like Becker, this comeback experiment is doomed for failure.
Recommendation: Dump via Internet spam.
Buying Tickets to Miami: Bears fans. Who is going to stop the Bears? Ugh. It's going to be a long year. I'm running out of material to tease the Bears. Can't a Bears player fire a gun outside the Admiral Theater? How about killing a man just for snoring? Anything?
Recommendation: Stay away from Internet spam vacation packages.
*
Here are the over- and under-hyped games of Week 6:

OverHyped: Oakland at Denver (Sunday night)
Advertisers pull commercials from a failing show. Do they do the same for failing football matchups? I hope NBC's sales department covered their bases on this one.
NBC's desperate touting of the "division rival" angle really means "We got nothing. One of these teams needs to be put asleep."
Pick: Denver minus 15 points/Over 37 points.
UnderHyped: New York Giants at Atlanta
This promises to be the best game to watch this week because so much is at stake for two teams teetering between legitimate playoff aspirations and mediocrity. The Falcons bring their vaunted, Michael Vick-led running game to the fore, but the Giants' 17th-ranked defense is a semi-respectable ninth against the run. On the other side of the ball, DE John Abraham is back to the field for the Falcons, making their very good defense even better. Combined with home-field advantage, this gives the Falcons an edge, though it's a must-win for the Giants. The real drama may be whether the Giants self-destruct from dissension - or pull together and rise to the occasion.
Pick: Atlanta minus 3.5/Under 43 points.
Last Week: 3-3.
Season Record: 7-21-2.
Comment: Staying the course is working.
Catch up with Eric Emery's horrible season-long picks in the Over/Under archive. And check in every week with his Blue & Orange Kool-Aid Report. Write Eric at Eric_Emery12345@yahoo.com. Shame him publicly in the Kool-Aid forum.
Posted by Beachwood Reporter at 9:26 AM | Permalink
The [Thursday] Papers
1. What will it be a year from now - Governor Topinka or Governor Quinn?
2. "Blagojevich told the Sun-Times Wednesday night he was shocked by the indictment . . . "
Then he's the only one. Political insiders have been expecting this for the better part of a year. Political insiders would also not be shocked if Christopher Kelly and Joe Cini were indicted next. So don't let Blagojevich tell you he's shocked if and when that happens.
3. Will Blagojevich be implicated? Three sources in a position to know have confirmed to me that at least one figure cooperating with authorities has told investigators that the governor personally offered political favors in exchange for campaign contributions. That doesn't make it true, but it likely makes the governor a target.

4. Blagojevich has reportedly reached out to Big Jim Thompson for advice. You'd think he'd have learned from George Ryan's mistakes by now.
5. The Sun-Times says the kickback scheme laid out by prosecutors is "almost Whitewater-like in its complexity." What is this, I Love the 90s week? Does anyone even remember Whitewater - you know, the Clinton scandal in which the Clintons were never implicated, though the press was?
6. It's actually not that complex. The governor's people required kickbacks and/or campaign contributions if you wanted to do business with the state, like, say, get the teacher's pension fund to place its investments with you. You know, business as usual.
7. The White Sox have made a deal with 7/11 to start all home games at 7:11 p.m. The Beachwood Reporter is also working on a 7/11 sponsorship deal.
8. Tony Rezko may be on the lam. John Kass checks in with another fugitive to see what it's like - someone City Hall hopes never returns.
9. The Sun-Times's Fran Spielman writes that Mayor Daley had a "freewheeling exchange" with the Sun-Times editorial board on Wednesday. I wonder if we'll ever get to read about it.
10. Is it really true that Chicago's camera technology "is more advanced than any other city in the world?" I mean, the mayor said it, and Spielman and her Sun-Times editors published it, but that doesn't necessarily make it a lie.
11. The White Sox have made a deal with 7/11 to start all home games at 7:11 p.m. The Beachwood Reporter is also working on a 7/11 sponsorship deal.
12. Is it a good thing that by 2016 Daley will have installed cameras on every block in the city?
13. At least there'll be almost as many cameras as Starbucks' by then.
14. How 'bout cameras on the tieclips of every campaign contributor?
15. City Hall's Sun-Times bureau used this subhead on its story about the mayor unveiling his 2007 budget proposal: "Spending Plans 'Seem to Ring True With The Needs of the People.'"
16. 0: How many people at the Sun-Times are likely to have read - really read - the mayor's proposed budget.
17. Nonetheless, city budget expert Fran Spielman calls the mayor's proposal "the perfect platform" for a re-election bid.
18. Is Chicago's economy really "booming" as Spielman says? Because the national economy is stagnant, so it would be pretty big news if somehow Chicago was an exception.
19. Daley is getting a lot of credit for "holding the line" on taxes. Which line?
20. "It's a good political budget," said Ald. Edward Burke (14th). Wait a minute, I thought this budget rang true with the needs of the people?
21. "Alluding to City Hall scandal, Daley said that 'We've learned from past mistakes and are working to prevent misconduct from happening in the future." All evidence to the contrary.
22. The intellectual luminaries that make up the Sun-Times editorial board have decided that the experts polled by their staff reporter were too critical in giving the CHA a B- for its failing Plan for Transformation. The editorial board gives the CHA a B+ instead.
The editorial board didn't have time to actually do its own research, it just blamed residents and an unrealistic timeline for the mess that has unfolded just as critics warned. "Having completed only 29 percent of the 7,900 homes planned for mixed-income communities, the agency is being asked whether it will be able to raise the funds to complete this $1.6 billion plan. And having placed only 25 percent of the original families in new or heabbed housing, the CHA faces a daunting challenge in delivering on its resettlement promises," a critical report says. Oh wait, that's from the very same Sun-Times editorial. Talk about grade inflation.
23. Maybe every editorial board in the city should have a public housing resident on it.
24. In the Sun-Times's other editorial today, "Illinois Voters Deserve To See Debate," the page takes its own newspaper to task for ignoring the gubernatorial debate that took place at the Tribune on Tuesday. Oh wait, it decided voters didn't deserve to read about that debate.
25. "We don't want to get involved in the finger-pointing over whose responsible for [Blago and Topinka's] inability to agree on a [debate] schedule," the editorial says. Yes, the last thing we want to do is take a position on this page. I mean, what's the point of writiing editorials if you're not going to engage in finger-pointing?
26. Zorn has the transcript of Phil Ponce sticking it to the governor.
27. The CTA has Sick Train Line Syndrome.
28. The story "Tribune Parts With Company Jet" includes the observation that "It is unknown whether the pilots remain with the company." Um . . . am I the only one who sees the problem here?

29. "Tribune executives used the plane, which was purchased in 2000, for business and personal travel." Personal travel? Sounds like there's a story there.
30. "Bush Sees No Need To Change North Korea Policy." Because it's working so well.
31. "Bush Sees No Need To Change Iraq Policy." Because it's working so well.
32. "Bush Sees No Need To Change." Because . . .
33. Participating in today's Sun-Times Product Placement Program: Glenlivet. Fore sure.
34." With an average of 7.04 million viewers, Couric's audience last week was the smallest she'd had since taking over the evening news anchor desk, and it's lower than the number that tuned in for her predecessor Bob Schieffer's last week on the air in late August, according to Nielsen Media Research."
CBS executives are considering Photoshopping Scheiffer's brain into Couric's head.
The Beachwood Tip Line: Accepting overseas calls.
Posted by Beachwood Reporter at 8:04 AM | Permalink
October 11, 2006
What I Watched Last Night
Last night I watched some pollution legally and literally go down off the coast of Florida. Florida allowed an old Navy aircraft carrier to sink and create a man-made reef. I do not claim to be a marine biologist, but isn't it dangerous to put a mammoth, thousand-some-ton hunk of metal into the ocean?
I would imagine so, I mean, it's metal and rubber and all the other do-dads that go into machines.
Navy machines are the greatest types of machines because they can make things explode in air and water and on land. See, Army machines can only blow things up on land, and Air Force machines can only blow stuff up in the air and sometimes on land. The Navy gets to have all the fun. Flying machines lived on this machine and blew up other machines and, supposedly, that won the great U.S. of A. a war or two.
A war is where machines and people blow each other up and one side wins when the other has nothing more to be blown up. If you have been watching the news lately you may have forgotten that the USA is in a few of those crazy things called wars.
So after a glorious career of blowing things up, this carrier is laid to rest off the coast of Florida. I suppose that the fish and the dolphins will like to play in it; it seems that aquatic life enjoys ships submerged in water. For example, look in any fish store - there are sunken ships all over the place. If I had an aquarium, I would sink a model aircraft carrier into it for my fish to have a real life experience.
I guess if I did that the glue could be toxic, but if sinking a real aircraft carrier into the ocean is okay, it must be fine to do it on a smaller scale.
It's not like there is anything that could harm the eco-system in that boat. Nothing like rubber or jagged pieces of metal, or oil, or chemicals, or wires, or debris floating around it.
I like the environment, it has been around all my life and, in fact, it has sustained my life. So I would think that is reason enough to like it. I am wondering, though, how a documentary could show a step-by-step plan on how to ruin an ocean and get away with it. It seems like these days if you slap a documentary title on anything you can show it. Like Michael Moore polluted everyone's minds by force-feeding extremely liberal nonsense down our throats. And Colin Powell's little Power Point presentation on WMD in Iraq. Documentaries get some real credibility for being way too overzealous.
I guess that if Kim Jong Il, or KJ, wanted to get away with blowing up an even bigger machine than a Navy
machine, he could tape it and send it out as a documentary and we would all lap it up.
Posted by Beachwood Reporter at 11:19 AM | Permalink
The [Wednesday] Papers
2. YouTube co-founder Steve Chen is from Arlington Heights. "Steve was an above-average kid who, at the time, didn't seem very motivated," his former calculus teacher tells the Daily Herald.
3. We found WMDs! They're in North Korea.

4. Bush has been president for six years and North Korea is Clinton's fault.
5. Steinbrenner: Yankees loss is Clinton's fault.
6. I remember the Clinton era. It wasn't totally great, but it sure beat this.
7. "The tone of Powell's tenure was set early in the administration when he announced that he planned "to pick up where the Clinton administration had left off" in trying to secure the peace between North and South Korea, while negotiating with the North to prevent its acquisition of nuclear weaponry," Eric Alterman and Mark Green wrote in The Book on Bush: How George W. Bush (Mis)leads America.
Bush, however, with his considerably well thought-out foreign policy ideas and wealth of experience as a diplomat, had other ideas.
8. "The closer U.S. President George W. Bush gets to the end of his term, the more troubled his foreign policy legacy looks, including potential all-out civil war in Iraq and the prospect of leaving behind two new nuclear weapons states, Iran and North Korea."
- "Bush Foreign Policy Legacy Dogged By Crises," Reuters
9. Okay, I'm still not clear just how this guy was able to get in to see Dennis Hastert. Was Hastert gonna pray with the guy?
10. "I had zero friends when I first came to Columbia as an 18-year-old with a bad haircut and terrible social skills. Not only was I friendless, but I had no idea how to make friends," writes Hayley Graham, Editor-in-Chief of the Columbia College Chronicle, in "How Not To Make Friends." "I realized quickly that a direct approach is more counterproductive than one would expect. There was a girl in one of my classes who seemed like she had similar interests as me and I thought would be a good match for a new best friend. So during an awkward silence while riding the elevator after class, I blurted out 'I like your style; we should be friends.' Of course she smiled awkwardly and half laughed, and that was the first and last time we ever spoke."
11. Shouldn't the mayor have gone to Athens - and Beijing and Los Angeles - before submitting an Olympic bid? In fact, shouldn't this thing been planned out, you know, like, at least a year in advance?
12. It's about time somebody vetted the obviously juiced economic development numbers associated with the Olympics that the mayor's people are spouting. Journalism 101, people.
13. Okay, wasn't Daley the guy who crashed the party here?
14. "Bud Selig Nervously Informs Ozzie Guillen That White Sox Aren't Making Playoffs."
15. In a recent review, the Columbia College Chronicle's Mark Byrne gives Panda Express four hearts. "Chinese food is always better when it's fake. Real Chinese food, like, the stuff from Chinatown, tastes horrible. It doesn't make any sense but trust me on this one. Chinese food should taste like Panda Express, and various trashy buffets around the city; those guys, somehow, have it dead on."
16. Is there fake American takeout in other countries? (Yes. It's called McDonald's.) Why is there no French takeout? (Because then the terrorists would win.)
17. The real debate yesterday wasn't between the candidates for governor, it was was between the candidates for Cook County board president, Todd Stroger and Tony Peraica. It sounds like it was a real doozy. Of course, the Sun-Times only managed to give it 154 words compared to 363 words and requisite photo for "Cosmo Is Hot For This Teacher" and 507 words and a full-page spread for "Fight On To Deliver Best Pub Grub," with its incomparably hilarious observation that there's a "brew-haha" going on.
The Tribune's report, meanwhile, carried this gem: "Peraica noted that Stroger missed 340 votes while in the legislature, and voted present on key gun and crime bills. 'I know when to be there and when not to be there,' Stroger replied. 'I spent nine years in Springfield and I know how it works.'"
Todd Stroger knows when not to be there. Perfect.
It got even better in the Daily Herald's report. "Perhaps the most surprising new topic came after the debate at the Union League Club, when Stroger admitted having other legislators vote for him on the House floor when he was a state representative," Rob Olmstead wrties. "While the practice is fairly common, it's usually officially denied and a no-no.
"Stroger made the revelation in a news conference after the debate in responding to a Peraica charge that he had voted 'present' on three tough-on-crime bills.
"'I'm sure that at that time, I was not at my seat. When you're in Springfield, there's a lot of things going on at the same time . . . Sometimes you're out talking to constituents . . . and your seatmate will try to take care of you, but sometimes, they feel like they don't know what your position will be . . . and there's two people sitting by me . . . (who) decided that they should vote 'present' since I wasn't there."
Voting present since he wasn't there. Perfect.
18. That big Sneed "The Scoop on Illinois' Political Family Feud" promoted on the Sun-Times's front page? An aggrieved member of the Mell family putting up a Topinka lawn sign. Sneed earns her paycheck again!
19. Kate Grossman once again skims the surface of what we already know about Chicago's public housing. Another way to write her story with the same facts at hand is this: "The mayor's vaunted transformation of public housing in Chicago was an unrealistic plan built on a shaky financing scheme that insiders knew could never get done in the 10-year time-frame sold to the public, and broken promises to tens of thousands of displaced families who will never benefit from the so-called mixed-income communities that are replacing the city's projects on valuable strips of real estate long coveted by developers."
20. Ald. Tom Allen (38th) wants to spend the $7.5 million generated by red-light camera tickets on hiring more traffic officers. What Allen doesn't seem to understand is that the city is grateful to traffic violators for the revenue - the last thing it wants to do is improve public safety and lose all that cash.
21. Incredulous Unverified Statement of the Day Appearing in the Sun-Times: "The [new radar] guns have been used for the past month in the Jefferson Park District, where more than 400 tickets were issued. Residents were so happy to see officers wielding the speed guns that they offered them food to stick around. 'They begged us to come back,' said Sgt. Greg Reynolds."
22. The genius that is the Sun-Times editorial board: "Daley's decision will likely take the steam out of any election-cycle criticism." Because who would criticize the mayor for making a change in the Police Department's Office of Professional Standards only after a report about long-standing police torture embarrased him into making a political move in an election year about something he previously showed little interest in?
"The mayor's move may very well be politically calculated," the editorial continues.
Well, at least they're not naive.
The Beachwood Tip Line: For your election-year needs.

Posted by Beachwood Reporter at 9:48 AM | Permalink
The [Rod & Judy] Papers
"He was slick, but he's always been slick, from the day he married the daughter of a Chicago ward boss on his way to the governor's mansion.
"She didn't seem like a Republican governor ready to restore a party crippled by corruption. Instead, she reminded me of some tired waitress in a river town café who's heard the same jokes too many times.
"I knew they belonged together."
- John Kass, on the best and brightest candidates for governor Illinois was able to produce this year
*
The governor and the lady met face-to-face inside the Tribune's wood-paneled editorial page board room on Tuesday, in what the Tribune turned into an "exclusive" once it became clear that negotiations for further appearances between the gubernatorial candidates had broken off and this was likely the last debate of the campaign.
It was a little disingenuous on the Tribune's part to splay the whole thing over its front page as if either candidate actually said something of interest, and the transcript excerpts taking up the whole Op-Ed page wasn't very revealing, but then, the Trib didn't quite seem to know what to do with this strange beast they have created.
The candidates, after all, were there for an ostensibly private debate in front of the editorial board in order to win the paper's endorsement - which we all already know will go to Topinka.
On one hand, you have to wonder why the Tribune editorial board doesn't just sponsor a public debate. On the other hand, yes, it's a great opportunity for board members to personally question the candidates in close quarters. It's just all so Tribunicly arrogant and presumptuous.
In any case, the Tribune editorial board succeeded in making some news as host to a session most illuminating for the questions the governor refused to clearly answer - namely whether he had hired a personal criminal defense lawyer, and what that $1,500 check to his daughter was really all about.
Oddly, though, the Tribune acceded to the Blagojevich campaign's demand that the session not be videotaped. Audiotape, on the other hand, was allowed. Perhaps the campaign didn't want to hand Topinka a ready-made campaign commercial of the governor dodging more questions about scandal in his administration, but for all the Tribune's bellyaching about how the candidates should have more debates for the public good, you'd think maybe they would've held fast and not let the governor set ground rules that shut the public out. The Tribune held a debate that we're not allowed to see.
Then again, maybe the governor's folks were looking for an easy out - a point of disagreement they could latch onto to cancel their appearance and find someone else to blame. Maybe the Trib was just calling their bluff, but it's still an untenable position.
Given the lameness of the candidates' performance, the most stunning aspect of the Tribune's little show was this little nugget revealed in the very last paragraph of its front-page story: "The third candidate on next month's election ballot, Green Party candidate Richard Whitney, was not invited to participate in the editorial board meeting. The Tribune editorial board said Whitney had been clear in his positions in answering questionnaires sent to the candidates and wanted to further question Blagojevich and Topinka."
See what happens? You answer the questions too clearly and they don't let you play with the big boys.
Richard Whitney: Crystal clear and shut out. That about says it all.
Rich and Randy
I'm sure the Tribune editorial board doesn't perceive Whitney to be a viable candidate, but so what? He is, after all, on the ballot. And voters yearn for choices beyond the ones that the two biggest private parties who have hijacked our government have given us. I would have liked to hear from Constitution Party write-in candidate Randall Stufflebeam as well. That's a real debate.
Not only that, but the gubernatorial victory of Jesse Ventura in Minnesota a few years ago - not my choice, bu that's not the point - was tied largely to his inclusion in the debates; likewise, you can't reasonably argue that we as a democracy would have been better off shutting Ross Perot out of the presidential debates of 1992. The Tribune editorial page ought to stand for a full exchange of views among at least all candidates who have managed to get on the ballot, don't you think?
Or do you trust this self-selected group of mostly former reporters and editors who landed on an editorial board for all sorts of reasons to serve as your filter?
Green With Disgust
Speaking of Whitney, a good example of the media's mentality comes from Daily Southtown political writer Kristen McQueary. She opened a recent column about Whitney this way: "The goal was this: Find out if he's a whack job."
You know, as opposed to the felon who is our former Republican governor and the felon-to-be who is our current Democratic governor.
"I sat in my car outside the Pilsen restaurant, trying to stifle my elitist perception of credible gubernatorial fundraising - $100-a-plate dinners in chandeliered ballrooms with an open bar and tidy-looking men in patriotic neckties," McQueary continues.
"This was a dumpy restaurant on the Southwest Side with a couple of dudes in dreadlocks swinging through the front door. A disappointing crowd of 40 people sat in a back room that smelled of fried tortillas."
Well, that tells you everything you need to know about our political press corps. They still have more faith in tidy-looking men in patriotic neckties than dudes in dreadlocks.
Cold Rod
The governor's vaunted political skills seem to have abandoned him.
"Blagojevich said he didn't know whether his family received additional checks from a longtime friend who wrote one for $1,500 in 2003 to one of the governor's daughters after the friend's wife got a state job," the Tribune reports.
You'd think Blago would have learned everything there is to learn about this transaction by now - if there ws nothing to hide. He's only giving the story longer legs.
He also made it worse for himself by not acknowledging that he has hired a personal criminal lawyer. His dodging has made more news than just saying, "Yes, of course I have. There is a federal investigation going on, wouldn't you?"
Bears Mini-Footballs!
The Sun-Times pretended the debate did not take place. The biggest political story of the day - featuring the governor - and The Bright One ignored it.
Gov. Baloneyvich
Not so Chicago Tonight. Last night, host Phil Ponce tacked an "Editor's Note" onto the end of the show and took the governor to the woodshed. Bravo. Blagojevich reneged on a written agreement to participate in a debate - co-sponsored by the City Club - on the show, and Ponce rightly called him out on it.
"Both had agreed to debate here later this month," Ponce said. "The governor has now pulled out . . . no more debates . . . we think that stinks, and if you're not insulted as a citizen, you should be . . . The governor has gone back on his word . . . he doesn't want to answer some tough questions . . ."
WTTW would do right to put a copy of Ponce's plea on its website. I guarantee it would get mucho linkage.
Take Two
Chicago Tonight moderator Carol Marin followed up in her Sun-Times column today, eviscerating the Blago team for clearly running from the debate.
Daley Dodge
Will all these media attacks on the governor for first proposing a series of debates and then bailing out should only increase pressure on Mayor Daley to actually participate in debates for the first time since 1989? We'll see if the media is equally as adamant.
Tired Trib
Can we please get over the Lincoln-Douglas debates already? It was 1858. It's not like they could reach the people by throwing up a MySpace page.
Posted by Beachwood Reporter at 8:34 AM | Permalink
Cab #5884
Date: 10/11/2006
From: Hyde Park
To: Garfield Green Line
The Cab: Despite sporting the always-hateful ad bar up top, exceedingly clean and - most importantly on a frigid evening - warm. Seatbelts prominently displayed and in full working order. The burglar window was locked in the open-and-trusting position, and there was an extremely low level of inoffensive air freshening that threatened, for once, to actually freshen the air. Radio was tuned to a crushingly depressing NPR segment on child soldiers in the Democratic Republic of Congo, which had a dampening effect on the conversation. Still, it certainly put your correspondent's runny nose and empty stomach in their proper context.

The Driver: Knew exactly where to go when asked for the nearest Green Line station; a boon to your correspondent, whose knowledge of that particular extended finger of the CTA is far from comprehensive. Had a perfect manicure, in keeping with the level of maintenance bestowed on the car itself. This guy really seems to care.
The Driving: Direct, orderly and risk-averse right until the elevated tracks swung into view, at which point the velvet hammer was brought down in a sympathetic attempt to beat out a train already standing at the station. A welcome, if ultimately unsuccessful, effort.
Overall rating: 4.5 extended arms
- Natasha Julius
Posted by Beachwood Reporter at 1:28 AM | Permalink
October 10, 2006
What I Watched Last Night
Pat Bataillon is no longer watching TV on Monday nights until the offerings are improved.
Posted by Beachwood Reporter at 10:55 AM | Permalink
The [Tuesday] Papers
The words "North Korea" have yet to appear on the Sun-Times's front page this week. But the screaming words "PAY UP, PAPA BEAR" next to a huge photo of Brian Urlacher constitute today's attempt by the paper to be a New York-style tabloid without the benefit of New York-style tabloid news. You might as well try publishing the New York Post in Kansas City.
For example, the GIANT Urlacher story about the purportedly GOSSIPY DETAILS of his paternity agreement can only muster the hot scoops that the Bears linebacker will increase the financial support he pays for the boy he fathered out-of-wedlock but will get to see him more - PERHAPS AN EXTRA DAY a week, though the mother says Urlacher is free to see his son whenever he wants. And the story is all based on the word of the mother, so whatever, though both parties agree they are both GOOD PARENTS.
This is the big Urlacher story.
As a Beachwood reader remarked to me recently, "The Sun Times has indeed plummeted since [returning Editor-in-Chief Michael] Cooke got back in the saddle (can you plummet from a curb?)."
Yes, we've just learned that you can plummet from a curb. The only question now is how low they will go.

Low-Grade Effort
The Sun-Times's Kate Grossman compiles the evaluations by 16 experts of the CHA's mayoral-driven Plan for Transformation to give the housing authority a grade of B -, which seems quite generous for a 10-year plan that is five years behind schedule, don't you think?
Meanwhile, a team of 16 experts examining Grossman's two-page feature give it an F for its lack of knowledgable reporting and analysis.
CHA CHA
Grossman is predictably kinder to the CHA than the facts support - and predictably kinder than the two publications that have done the most considerable reporting on the Plan for Transformation: Residents' Journal and The Chicago Reporter, not to mention the reports of independent monitor Thomas Sullivan.
For example, Grossman herself writes that "only 25 percent of CHA's original families are in new or rehabbed housing . . . the rest are still waiting or no longer eligible."
That's pretty much a failure. Grossman also fails to fill out her "report" with any data from the studies and reporting that have come before.
It's not clear if the survey experts were asked to respond to consists of the simple questions/categories listed in the story, but not a single category gets less than a C - which means meeting minimum expectations. Please. The fact that the plan is five years behind schedule automatically puts it below minimum expectations, not to mention the by-now well-documented problems with resegregation and poor social service connectors.
Not only that, but how does the CHA itself measure itself against its objectives?
I just shake my head when I see work like this that, as I have said repeatedly, wouldn't be acceptable at many college papers. But then, this is Chicago: If your mother says she loves you, you ask a few officials if it's true and then print it.
CHA CHA CHA
Outgoing CHA chief Terry Peterson - now the mayor's campaign manager - does some damage control by taking Sun-Times columnist Mark Brown on a special tour of the projects. Brown's resulting column shows his complete lack of understanding the Plan for Transformation, and stands as a missed opportunity to ask Peterson the tough questions a better-informed reporter would have asked.
Alternative Media
Polyamorists explain how their intimate networks function on The Tyra Banks Show today, 4 p.m., Channel 50. If you're in need of intellectual sustenance after reading today's Sun-Times.
The Rod & Judy Show
Both papers frustrate over the fact that Gov. Rod Blagojevich and challenger Judy Baar Topinka will not have any more debates, with both candidates blaming the other side for failing to come to agreements on future meetings and reporters failing to related to readers what the supposed sticking points were in order to see whose right.
Is it the governor when he says, "We wanted to being doing them in May, June and July and August and September and October . . . and for seven months nothing but delays, excuses, complaining and then refusing to accept our offers"?
Or is it Topinka when she says "You can't negotiate with someone who doesn't keep his word?"
Or was it mutually-assured debate destruction?
Club Trib
Both candidates are scheduled to appear in a private meeting today with the Tribune's editorial board, which Blagojevich accurately characterized as akin to "appearing before the Republican National Committee."
Though appearing before the Sun-Times editorial board must be like appearing on the Rush Limbaugh show.
Still, it's the most truthful thing that's come out of the governor's mouth in a long time. It's a disingenuous exercise on the part of the Tribune. There is no chance the paper will endorse Blagojevich.
Mayor's Message
The Sun-Times reports that the mayor did not ask the head of the police department's Office of Professional Standards to step down, believing Daley's assertion that Tisa Morris is leaving the job for personal reasons. The Tribune, however, reports that a city official says the move resulted from a "mutual agreement that she should probably move on . . . she didn't do enough to undue the things that were wrong."
The committee assembled by the mayor to name a replacement includes Andre Grant, an African American lawyer who has sued the police department more than a dozen times and is one of the OPS's staunchest critics.
The move is just one in a series of moves the mayor has made to shore up support among black voters - particularly in light of anger over the Burge report and the mayor's still fuzzy role in the police torture that occurred while he was Cook County state's attorney - and co-opt voices of dissent.
That's why the mayor named Peterson, an African American, his campaign manager, though his closest white advisors will really be running the show, and why the mayor preposterously accused proponents of the big-box ordinance of being racists, and why he covered his ass with a hurried and ill-thought Olympics plan by suggesting a stadium in Washington Park.
That's what is also behind the appointment of progressive, independent-minded state Sen. Miguel del Valle (D-Chicago) to the city clerk's position. Both Grant and del Valle vow they will not be used by the mayor, but in fact, that's exactly what is happening. The question for the mayor is: Why now? Do you only accommodate people such as Grant and del Valle when you need votes? Aren't you disingenuously exploiting race for your own political ends? Why shouldn't we think you are simply a cynical bastard who has ignored the concerns of Grant and del Valle for 17 years and now turn to them when you need them?
Clerk Smirk
The press bought into the idea that the mayor will now turn to del Valle for advice on education issues, but he didn't have to name del Valle city clerk in order to use him as an education advisor. In fact, it would have been more productive to take del Valle's advice prior to now when he was the vice chairman of the education committee. Reporters might want to ask the mayor how he came to just discover del Valle after all this time.
Clerk Perk
The Tribune editorial page, among other media folks, can't figure out why del Valle would want the clerk's job. Well, you don't have to travel to Springfield, for one thing. For another, it's a $133,545 annual paycheck. Finally, it will give del Valle mucho name recognition and put him into the mix in city politics. Could be good for his future - as an alderman, congressman, or even mayor. What's so perplexing about that?
The Beachwood Tip Line: Underground testing undetected.
Posted by Beachwood Reporter at 8:18 AM | Permalink
October 9, 2006
Howdylicious!
Out in the suburban expanse of Southern California is a little lady named Wanda who'll steer you right when it comes to the best roots music in sight: she's running a great, Internet-streamed radio show that Minnie Pearl could yodel from one end of the O.C. to the other.
First, you've gotta love its name: Howdylicious! (Sunday nights, 10 p.m. Central, KUCI-FM). Delicious songs that step right up and say "howdy."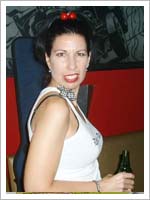 Then, when you look at the playlist, you think, "why isn't all radio like this"? DJ Wanda has a great and varied amount of lovely, twangy stuff, all the way from '40s Western Swing to new bands like James McMurtry and the Sadies. She's got a wonderful, funny smart-ass attitude that probably comes from holding down an English professor job while also working at the Orange County Transit Authority to make ends meet. The only way to do all that as well as being a top alt-country tastemaker, she says, is to read a lot, listen to music constantly and not waste your time watching any TV.
She also named herself after Wanda Jackson, so you know she's probably going to "blow like dynamite" at the drop of a needle into plastic (plus, unlike so many roots rock fests, you know the ladies will be well represented).
This Howdylicious! playlist from Oct.1 features a tasty mix of good new music as well as the finest in rockabilly, surf and folk music.
1. Hem, "Not California" Funnel Cloud (Nettwerk)
2. Laurie Lewis & The Right Hands, "Golden West" (Hightone)
3. James McMurtry, "Bad Enough" Childish Things (Compadre)
4. Rick Brockner, "Along Time" Black Mountain Brew (Refined)
5. Biller & Wakefield, "George's Bad Day" The Hot Guitars of... (HMG)
6. Arsen Roulette, "All Through the Nite" The Lost Recordings (El Toro)
7. Arsen Roulette, "Gone Crazy" The Lost Recordings (El Toro)
8. Rory Justice, "I'm Not So Nice" Rock & Roll Flu (Golly Gee)
9. Johnny Key, "Keep My Big Wheels Turnin'" VA: Home Grown Rockabilly (Nervous)
10. Janis Martin, "Little Bit" The Female Elvis (Bear)
11.The Chop Tops, "Teddy Boy Stomp"" Triple Deuces (Split 7)
12.The Flametrick Subs, "Buzz Bomb Baby" Something In Japanese (Texas Lizard)
13. Cave Catt Sammy, "Baby Back it Up" Comin' On Strong (Big Bellied)
14. Cari Lee, "Keep Me Company" Brought To You By Saddle-Ite (Star Tone)
15. Wayne Hancock, "Let's Have a Party" VA: Hard Headed Woman (Bloodshot)
16. Wanda Jackson, "Money, Honey" Wanda Jackson (Capitol)
17. Wayne Hancock, "Goin' to Texas When I'm Through" Tulsa (Bloodshot)
18. Marti Brom, "Jeopardy" Snake Ranch (Goofin')
19. Marti Brom, "You Put It There" Snake Ranch (Goofin')
20. Big Sandy & His Fly-Rite Boys, "Power of the 45 (Pt. 1)" (Yep Roc)
21. Gene Vincent and Ronnie Dawson, "Hey Mama" VA: Kicksville v. 4 (Norton)
22. Jimmie Widener, "You Can Stay at Home" VA: Shuffletown 1946 (Westside)
23. The Sadies, "Rat Creek" In Concert vol. 1 (Yep Roc)
24. James McMurtry, "Dry River" Saint Mary of the Woods (Sugar Hill)
25. James McMurtry, "Bad Enough" Childish Things (Compadre)
26. Buddy Miller, "Wild Card" Midnight and Lonesome (Hightone)
27. Paul Burch, "I'm Takin' It Home" East to West (Bloodshot)
28. Bill Chambers, "Big Ass Garage Sale" Sleeping With the Blues (Reckless)
29. Steve Earle, "Guitar Town" Shut Up and Die Like an Aviator (Live)
30. Wayne Hancock, "Tulsa" Tulsa (Bloodshot)
Posted by Don Jacobson at 6:30 PM | Permalink
What I Watched Last Night
What a great day on television yesterday. All angles were covered. Baseball and football all day long. Bears win. Movies galore making for great filler. Let me walk you through it.
Bears game with some Sandlot filler. Into the Eagles game with more Sandlot filler. Dirty Jobs marathon on Discovery peppered throughout the day. Padres playing later in the evening with some Platoon. I caught a little of that X-Men II movie. Cast Away on TNT. Austin Powers 2 in the afternoon. That stupid Deal or No Deal show got me for a little time. A True Life marathon on MTV. Zoolander, Fargo, Forrest Gump, Ghostbusters 2, and (the original) Willy Wonka. There was so much television on all day and night that it could have been spread over two days.
Speaking of two days, the season finale of Two-A-Days on MTV is this week. I actually like that show.
All of this glee could stem from a few things, including a great win on Saturday by my Huskers, the fact that Yankees are out of the playoffs, and that my couch is still really comfortable.
Sunday reminded me of why television is so important. Every fall and winter we humans go the way of the bear and stay inside and relax. Television is typically our only outlet to the outside world as we hunker down in the colder months. It is good to see that there have been some moves in recent weeks by the major broadcasting networks. Just a few weeks ago I complained about the Sunday situation and how it was becoming more of a let-down rather than a surprise. This Sunday redeemed itself for all of those past occurrences.
It is great to see that television has not forgot about us on the most important day of viewing. Sundays have always served as my relaxation outlet. I awake on Sunday and look forward to lying on my ass all day long and watching television. When someone calls me on a Sunday, they know exactly what I am doing all day. I tend to order in and watch all the television I can handle. I am glad that Sunday television is back, and in a real good way.

Posted by Beachwood Reporter at 10:04 AM | Permalink
The [Monday] Papers
1. Be the first on your block to own a Chicago Bears mailbox.
2. Meet North Korea.
3. Robert Novak reports that Denny Hastert has survived thus far in part because Republicans are likely to lose the House and he'll no longer be Speaker in a couple months anyway.
4. Lynn Sweet's report on the actions that Illinois Rep. John Shimkus took - and didn't take - as head of the congressional page program is damning. Still, I'm not sure it's fully sunk in with the local media that this is an Illinois scandal with Hastert and Shimkus at the heart of it. But then, with the exception of Sweet, the local media has never been very interested in the state's congressional delegation. After all, it's only Congress.
5. Meet Dan Stover.
6. John Shimkus only has five MySpace friends - and one of them is a cat.

7. An early candidate for stupidest Sun-Times story of the week most likely to have humiliated the poor reporter assigned to it: Baby Loves Disco. Runner-up: Bears Tailgating is Crazy!
Both in the news section. Because there's really nothing else going on in the city to write about.
8. "Palestinian Leader Says No To Recognizing Israel." So it's not just about land-for-peace, or a two-state solution, both of which have been repeatedly rejected by Palestinian leaders. It's still about the destruction of Israel.
9. Mary Laney brings out the crazies on the Sun-Times letters page.
"It isn't just a fringe percentage of Muslims worldwide who want to do away with our civilization," writes Don Arnold of Gurnee. "If they would be honest, most of them have that goal."
"In other words, 'moderate Muslim' is an oxymoron," writes John M. McCarthy of Berwyn. "And anyone who believes there is such a creature is a moron."
Now, imagine these same letters with the word "Muslim" replaced by "Jew." Would the paper have still published them?
10. Then again, in an editorial today, the intellectual core of the Sun-Times says it is tired of "unwritten quotas that dictate who gets what offices in Chicago and Cook County" - meaning a Hispanic being appointed to the city clerk's job, which the paper might have forgotten had traditionally been reserved for Poles, and an African American nominated for the Cook County board presidency, which is actually run out of the office of a white mayor who is the one doing the slating.
11. "Is it too much to demand that the jobs go to the best people?" the Sun-Times editorial asks - when it comes to jobs going to people of color. The paper fails to ask the question, however, when it comes to white people in top spots, such as the five white males whose names appear on the editorial page as the management team running the Sun-Times.
12. The mayor might want to reconsider running for re-election based on his achievements in taking over the city's public schools and public housing.
"Our analysis of the budget finds that CPS is losing credibility, that the best interests of children are not represented in budget decisions and that disadvantaged children are bearing the brunt of budget cuts," writes Christina Warden, the senior program director for school-based budgeting and district redesign at Cross City Campaign for Urban School Reform.
"While the teardowns of high-rises has dominated talk of the Chicago Housing Authority's sweeping transformation of public housing, more than half of the agency's buildings will not be torn down." And the buildings that have been rehabbed are falling apart, says The Chicago Reporter. Not to mention the resegregation of former residents of the buildings taken down, the false promise exposed that they would move back into mixed-income communities, and the mayor's bold plan being five years behind schedule.
(The Reporter also notes that "Under CHA's new flat rents, some working families will have to pay hundreds more to stay in public housing . . . Would you pay $1,175 a month to live in the Harold Ickes Homes?")
13. The school testing mess. What if all the time, money, and energy designing and administering these tests was put into teaching kids instead?
14."Since Mayor Daley took over CPS in July 1995, there have been no committee meetings of the Board of Education and virtually every vote has been unanimous. Prior to the takeover, the Board had more than a half dozen committees (the number depended on the years), each of which met in public and encouraged public participation. During the early years after mayoral control, there were still a couple of committees that had to meet, but eventually they were shut down, too. The last two were the Desegregation Monitoring Commission and the Academic Accountability Council. By 2004 both of those had been put out of business."
15. Paul Salopek writes about his imprisonment in Sudan.
16. Chicago Gangs in Iraq: Is This Good News or Bad?
17. Bush on Iraq: "I will not withdraw, even if Laura and Barney are the only ones supporting me."
What if it's only Barney?
18. The Comma Campaign begins here. Send the president a comma - or 2,700 of them. String up comma posters along the White House fence. Put a face to commas from your hometown. And never stop reminding the idiots who got buffaloed into this war - including the media - that there are more commas in this sentence then WMDs in Iraq, or connections between Iraq and 9/11.
19. Doug Elfman on MTV2's My Block: Chicago: "Hip-hop artists form Chicago serve as tour guides to the South Side, the West Side and other sides of Chicago that don't normally get such TV treatment." Nor newspaper treatment.
20. I was in Denver sometime around 1998 and it looked better than it ever had. And Richard M. Daley wasn't even the mayor there.
21. "The spectacular value of The Daily Show is that it's an instant B.S. meter," writes Elfman. You know, what newspapers are supposed to be.
22. "Speaking of dummying down, who hatched the idea for a Velodrome on Northerly Island?" Dale Bowman asks about the city's Olympic bid. "If Northerly Island was the nature park it should be by now, it already would be a showpiece athletes would see from the proposed housing near McCormick Place."
But that would have required both planning for Northerly Island instead of the destruction of Meigs Field in a fit of pique and planning for an Olympic bid well in advance of the cram job we got just in time for an election campaign.
23. "Ald. Tom Tunney (44th), owner of Ann Sather's Restaurants, said he would rather see Daley follow through on his 12-year-old promise to phase out the head tax for all employers."
In other news, Daley announced he would seek to phase out Tom Tunney.
24. The Tribune editorial page goes after Cook County for its acquiesence to the mayor on TIFs - but leaves the mayor alone. The Reader's Ben Joravsky continues his admirable campaign to show how TIFs are being used as a mayoral slush fund that forces other municipal bodies to raise taxes while Daley can say he's holding the line. Meanwhile, Jesse Jackson Jr. says he thinks the city is broke. Perhaps an examination of the mayor's fiscal management is in order.
25. "I am not going to leave because of political attacks," Shimkus said.
Will you leave because you suck?
The Beachwood Tip Line: Management by objective.

Posted by Beachwood Reporter at 8:41 AM | Permalink
Barista! Tales From the Coffee Front
Almost exactly two years ago, I hung up my apron for what I assumed was good, and left behind the caffeinated world I'd come to know. I bid adieu to nearly three years working for a worldwide corporate coffee chain. My departure was bitter and hostile - not toward the company as much as my manager, whose job I did for a year while he was out schtupping some hussy from another store on his three-hour lunch breaks.
I was also pretty angry at my district manager - the guy who had never worked a single day slaving to the foaming, un-caffeinated consumers of America, but still got paid way more than we did to hang around in our back pocket all day, and who, in the middle of the goddamn morning rush, liked to say the pastry case was looking "a little weak - maybe we should do something about it." But of course he doesn't actually want to contribute his half of the "we," he just wants your half to do it (this has been a common trait among all my district managers so far). I think they teach them how to say stuff like that, in the same way they teach us to suggest a pastry or a credit card account with your coffee - through the use of soft-focus coffee porn instructional videos starring baristas who don't look anything like most of the frumps I've worked with.
But aside from those guys and the aforementioned foaming consumers, I really didn't have much of a problem with the job. It was easy enough, and I was damn good at whipping up a beverage and a smile. I worked there through more than half of my college years, before leaving to explore the world of interior architecture design - a world that literally overflows with colors, yet still manages to be dreary and dark. It's unnerving, and I don't recommend it.
Which brings me to now - the first autumn in at least 15 years in which I am not returning to school. For a myriad of reasons (health insurance and a slimy now-former boss being two of the most motivating ones), I have decided to dust off my aprons, which I recently found out I was supposed to return to the company when I left two years ago; my manager was probably on one of his illustrious lunch breaks when I walked out with them. Fun Fact: I hear they make us return the aprons so we can't profit from them on eBay. Think about it.
Anyway, I began my re-training today and I'm already feeling the excitement of serving the public once again!!! I salivate when I think of all the character-building scenarios certain to ensue, in which I am berated by people as they have emotional breakdowns over lattes and scones. Luckily for me, I can spot the irony in these special occasions and I find them rather uplifting. The way I see it, I am constantly forced to appreciate my own sanity. How often in life do you get the opportunity to appreciate your sanity?
* * *
Part of my training involves a 15-pound workbook that takes me step-by-step through everything from cleaning supplies to bean regions to clever acronyms that spell out ways to help me deal with irate assholes. Of course they don't call them that in the workbook. They're "customers." And they are, according to the workbook, usually right. I'd hate to tell the workbook that my own pragmatic research has led me to believe otherwise; and that its writer, along with my former district manager, has never worked a single shift in the glistening world of customer service that it, the workbook, so falsely portrays.
There are also quizzes and short-answer questions in the summary of each workbook section, just to make sure you were paying attention to details such as the proper aisle width for walking paths in the store (36"). These questions also seem structured to demoralize you from the get-go.

An actual question from the workbook: Why is it important to keep spoons out of the blender?
I sensed that my new manager was playful enough (and believed enough in my aptness) to let that question slide.

Then there's another section of the workbook that compares two photos. The first picture is a raggedy pastry case, apparently taken right after the Storming of the Lemon Loaf. The second picture is a sparkling, impossibly-immaculate pastry case, scone and donut soldiers all in a row. My job in the workbook was basically to try and figure out which one wasn't right, and then waste additional minutes of my life writing down what was wrong with the wrong one. To minimize my time, I just wrote that the one pastry case looked like hell and left it at that.
Overall, I'd say it was a pretty productive first day back. Not even an hour onto the floor with the public, I already had my first customer complaint. A woman started whining about how burnt the coffee tasted her last couple visits.
Are you not washing your coffee machines? she speculated.
Wouldn't she like to know, I thought.
I assured her the machines were cleaned daily - not that I'd know, it being my first day back and all. Even if they weren't clean, she's the horse's ass that keeps coming back for dirty burnt coffee and stuffing dollars into our tip jars (much appreciated, by the way), possibly in her mind as a special incentive for us to better clean the urns. Doesn't she know that burnt coffee is our shtick anyway?
Ahhh, it's already starting - and my fingernails aren't even dirty with espresso yet.
Maude Perkins is the Beachwood's pseudononymous service industry affairs editor currently serving time as a store supervisor for a large, publicly-held corporate coffee chain.
Posted by Beachwood Reporter at 3:40 AM | Permalink
A Talent for Torment
It was one of those days at the Chicago International Film Festival that just did not meet expectations. They don't happen often. But this day gave me three films that let me down in varying degrees. I believe there is an audience for each of these films, and you might be among them. But I've seen these stories before, done better.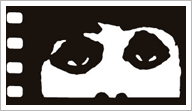 Spirit of the Soul (Hamari Beti), directed by A.K. Bir, is an Indian film that falls somewhere between a family movie and a teen flick. Its influences are Bollywood musicals and live-action Disney family films. Let me first say that I am a big fan of family and teen films, and I have seen at least one Bollywood musical, Lagaan, that was brilliantly entertaining, had a great-looking leading man (Aamir Khan), and actually taught me the rules of cricket.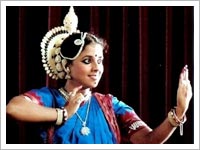 Spirit of the Soul, unfortunately, never rises about the level of soap opera. The story begins with the letter of a dying son to his father, expressing his bitterness over having his father ruin his artistic ambitions and beseeching him not to do the same to the dying man's siblings. The father, Ramchandra, is shown reading the letter in the steel mill where he works, perhaps to indicate that the father's life was squelched by economic necessity as well. On the day of his son's funeral, we watch his mother Shanti cry and curse her dead son in a badly acted, sudsy soliloquy that made me laugh.
The father attempts to support his son Sushant's musical ambitions and his daughter's wishes to dance. Unfortunately, the dance academy will not accept Revati (Shakti Swaroop) because she is a deaf-mute (as is the actress who plays her). Fate takes a hand when the dead son's letter, which has become a fetish for his father, is mixed into some papers donated to a recycler. The father severely scolds his son for being careless with the newspapers, then searches for the letter. He eventually tracks it down to the home of a wealthy dance instructor, whose good-as-gold daughter persuades him to teach Revati to dance.
Of course, the family goes from unconvincing fights, sibling rivalry, injury, and sorrow, to harmony, joy, and fulfillment. Revati is shown to be a gifted dancer, and Sushant writes a song so we can see a beautiful dancer who is supposed to be his girlfriend dance a modern duet and praise his talent. Revati also singlehandedly saves the life of a boy hit by a car, helps a blind man cross the street though she'll be late to her big recital, and helps the police catch a gang of extortionists. I wonder what she could have done with hearing!
The English-language equivalents to this film are the excellent Jessica Alba vehicle Honey and the wooden ballet showcase Center Stage, both which feature some great dancing along with the personal angst. Spirit of the Soul departs from those films because of its equally strong focus on Revati and Sushant's parents, crossing the line into family film a la The Swiss Family Robinson. Good, solid values are expressed in this film, and I enjoyed the classical Indian dancing quite a bit. In addition, the director is better known as a cinematographer, and the look of the film is gorgeous. I'm sure that it could be a popular film among Indian families and even families in other countries looking for a safe, uplifting film. But the idealized story and atrocious acting really sunk this one for me.
* * *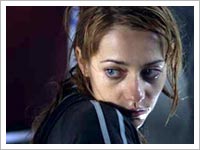 Next up was Ode to Joy (Oda do Radosci), a trilogy of interconnected short films directed by three women from the Lodz Film School, whose most famous graduate is Roman Polanski. The school has a fine pedigree, and there's no telling when another Polanski will emerge; therefore, I was eager to see what these young filmmakers had to offer.
First up was Anna Kazejak-Dawid's "Silesia." Aga (Malgorzata Buczkowska) has returned home after spending a year in London making money as a charwoman. Her mother is a hairdresser whose salon has just been closed by the owners, and her father is a miner on strike. When Aga returns to her parents' flat, she finds that her things have been put in storage, and her mother's former salon clients are lined up to have their regular appointments at her home. Personally, I'd be thrilled that my clientele would be so loyal as to seek me out at home, but the mother (Dorota Pomykala) becomes depressed, shoos off her clients, and barricades herself in the apartment. To make her mother happy, Aga takes all the money she earned in London, which had been placed as a down-payment on an apartment for her and her boyfriend, and buys the salon. Mom's happy until the striking miners take to the streets, smashing and looting everywhere, including the complete destruction of the salon. Aga goes to her father, who is wrapping up the sacred Solidarity banner now that the strike has been won, and tells him she's going back to London. Aga attends her friend's wedding, only to hear her friend's disgust with her new husband's smell. She fights with her boyfriend, leaving him yet again for reasons she will never reveal. She spends a lot of time being tragic and cryptic. End of part one of "It sucks to be young."
The second part of the trilogy is "Warsaw," directed by Jan Komasa. Hip hop rapper Michal (Piotr Glowacki) is angry with one of his band members, who can't seem to remember lyrics and keeps taking calls on his cell phone during rehearsal. Michal grabs the phone and flings it out the window, establishing that he's a guy full of anger. Michal has a rich girlfriend Marta (Roma Gasiorowska) whose father would love to split them up. He does so by getting Marta to convince Michal to come work in his firm, where Michal is thoroughly humiliated. Marta's father warns Michal never to come near her again, which, of course, Michal ignores in true outlaw spirit. He starts to act like an obsessed lover, frightening and threatening Marta. She tells him to take a hike and goes to a finishing school in London. Michal's beloved grandmother dies, with the words "follow her" on her near-to-last breath. Michal is shown crying inconsolably at the empty bed in the hospital. End of part two of "It sucks to be young."
The final act is Maciej Migas' "The Sea." Two good-looking young people are shown. One walks out the door. It is Eryk (Jan Drawnel), who is next shown in the seaside village where he grew up. Apparently, the first good-looking person, Kinga, has thrown him out. He goes to work dressing fish for a creep who won't pay his workers. He's fired when he gets rough with the creep ("I fired myself," he says defiantly.) and walks around the seashore drinking beer and helping himself to a one-night stand with a village girl he went to school with. After they have sex, he borrows her cell phone and calls Kinga. Nice guy. His father, who appears to be disabled and a bit brain-scrambled, tells him not to waste his life as they stand pathetically on a crumbling pier. Eryk decides to go to London. Part three of "It sucks to be young" ends, with the tie-together shot of Aga and her just-married friend, Michal, and Eryk all on the same bus to London.
If you are a young adult, these films may mean a lot to you. As a film critic, however, I see talent, but no real point of view. It's not enough to show lost young people. How does this movie differ significantly from the generation of Dazed and Confused films? There's no philosophy. There's no real conversation. Just hurt and stubborn looks, violent and hurtful acting out, and the cliché of the promised land that its seekers already know holds no real promise. I'm just not into the despair this generation seems to wear on its sleeve like the previous generation wore its Solidarity banners. What does this generation stand for, really? Until a young director can tell me that, don't ask me for pity.
* * *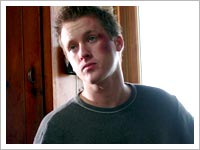 The last film, Brian Jun's Steel City, was the best of the bunch. This first film by the Alton, Illinois native goes back to his hometown to tell the story of a family in crisis. A dramatic and effective opening shows a very nervous P. J. Lee (Tom Guiry) being interviewed by a police officer about a fatal car accident. Guiry's emotions fill up and spill over as the officer tells him about the woman who was killed. P. J.'s father Carl (John Heard) is held for arraignment. P. J. has to contend with trying to live on his dishwasher's salary and keeping the various factions of his family together - his philandering brother Ben (Clayne Crawford), his remarried mother (Laurie Metcalf), and his Uncle Vic (Raymond J. Barry). Each family member fights with, cries with, and comes through for each other in varying degrees. The real heart of the film, however, is P. J., whose coming of age happens through a sacrifice his mainly absent father makes for him.
Tom Guiry gives a reasonably effective performance, though he does not always seem sure of what to do with his energy. His scenes with veteran actor John Heard are very convincing, and well worth the price of admission. I believe the lives in this film, and as an Alton native, Jun captured something many city dwellers don't think exists - the strata of wealth, solid middle class, and poor that can be found in small town America.
What let me down about this film was not the movie itself. I recommend it unreservedly. It was the director, who spoke after the screening. He seems to be another product of the Sundance Film Festival, a reasonably talented newcomer who has gotten his indie credentials and can now go off and try to become a Hollywood insider. I wish the indie movement could be more about creating great films than about creating successful careers, but then it looks like Jun is doing exactly what his upbringing in Alton taught him to do - become upwardly mobile.
Finally, here's a shout-out to the Ivkovich family, who came out in force to the festival to see brother Ian play the young P. J. Lee in Steel City. Thanks for making some new film fans.
There are two more showings of Spirit of the Soul, Tuesday, October 10, at 6:30 p.m. at AMC River East 21, 322 E. Illinois, and Wednesday, October 11, at 4:00 p.m. at Landmark's Century Centre Cinema, 2828 N. Clark.
There are two more showings of Ode of Joy, Tuesday, October 10, at 9:00 p.m., at AMC River East 21, 322 E. Illinois, and Wednesday, October 11, at 4:00 p.m. at Landmark's Century Centre Cinema, 2828 N. Clark.
There are two more showings of Steel City, Tuesday, October 10, at 6:15 p.m., at Landmark's Century Centre Cinema, 2828 N. Clark, and Thursday, October 12, at 3:30 p.m. at AMC River East 21, 322 E. Illinois.
Marilyn Ferdinand is The Beachwood Reporter's resident film critic, and the proprietor of Ferdy on Films. Her exclusive coverage of the Chicago International Film Festival includes:
* "Better Than Fiction," her opening guide to the festival.
* "Corruption and Comedy," a review of The Comedy of Power, a French New Wave film whose themes will be instantly recognizable to anyone with even the sketchiest knowledge of Chicago politics.
* "Soul in Flames," a review of Requiem, a remarkable film about modern-day possession and exorcism.
Posted by Beachwood Reporter at 1:36 AM | Permalink
October 8, 2006
Soul In Flames
Requiem, which tells the story of a modern-day possession and exorcism, is based on the true story of German college student Anneliese Michel. German director Hans-Christian Schmid's take on this story, which certainly must be well-known in his country, focuses intensely on the possessed woman herself. In using this approach, Schmid does a remarkable thing. He takes us inside the life of someone who eventually comes to believe she is possessed by demons.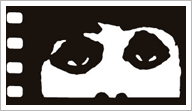 Unlike the makers of another recent film based on this story, The Exorcism of Emily Rose, Schmid isn't interested in deciding for us - and especially for the woman herself - whether her claims of possession are real. If we want to draw our own conclusions, screenwriter Bernd Lange has provided "evidence." It must be kept in mind at all times, however, that this so-called evidence is the interpretation of a writer, and therefore not truly factual.
Michaela Klingler (Sandra Huller) is a 21-year-old woman with a strong and completely natural desire to become independent of her family and start her own life. She receives a letter in the mail informing her that she has been accepted to a college in another town. Her father (Burghart Klaussner) and younger sister (Friederike Adolph) are happy for her. Her mother (Imogen Kogge) reacts by saying "How can you go there with your thing?" and reminds her of her previous failed attempt. A predictable fight ensues, during which Michaela accuses her mother of not wanting her to have anything of her own. This could be any family, anywhere in the world.
Michaela prevails with the support of her father, who arranges a dorm room for her. He drops her at her new home with a smile and a hug, and Michaela begins her first steps into freedom. On her first day of class, she is late. The professor stops her on the steps of the lecture hall as he describes a theory of teaching. He then asks her if she agrees with the theory. She answers that she doesn't know. He asks her what she does believe in. She says, "In God." The room explodes in titters - this is the rebellious 1970s after all. The professor cautions them that their response means they may not believe in much of anything, and that is a problem. In this not terribly subtle, but effective, way, Schmid is cautioning the film audience to suspend judgment about spirituality and its power.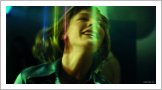 Michaela sees a woman from her hometown leaving the lecture hall at the end of class. At first Hanna (Anna Blomeier) rebuffs her, but when Michaela later gives her a cheat sheet during an exam, she warms up. They become fast friends, especially after Hanna finds Michaela collapsed in her room and learns her secret - she has epilepsy. Michaela and Hanna have some carefree times together, including going to a mixer at which she meets Stefan (Nicholas Reinke), a handsome young man who appears merely to want to get in her pants. She ends up as his girlfriend, however.
Michaela confesses to Hanna that she hears voices. Hanna thinks Michaela should see a doctor. Michaela argues that she's seen doctors and hospitals and taken pills all her life, and they have done her no good. She decides to follow her instinct to seek spiritual help.
Michaela goes home to see her parish priest to complain about the voices. He sternly chastises her for believing in demons, calling God and the Devil symbols rather than facts. Michaela sees another priest, who wants to perform an exorcism once he sees how agitated she becomes when he tries to pray with her. She has lost the ability to pray, touch the cross, and hold a rosary.
Events snowball, including a major fight with her mother and a break-up with Stefan, and eventually, Michaela ends up at home. Her mother and father are now convinced she is possessed, and they call in the two priests to start the exorcisms. The movie is almost over by the time the exorcism begins.
We recognize Michaela's swearing and rude behavior from The Exorcist, and it does seem demonic coming from such a pious girl. But it's not horrifying. It could be the result of many factors - being off medication, heartache, school pressures, her mother's disapproval, her own identification with St. Katherine, who suffered possessions all her life. What becomes obvious is that medical science is as primitive as religion at this point in time, and that a troubled girl brings out the worst in everyone, from her long-suffering mother to an eager young priest in love with the idea of exorcism.
The cast is uniformly superb, but Huller, who is in nearly every frame, gives one of the great performances I have ever seen. She brings to life a complex woman with a view of her condition consistent with who she is. Schmid adds to the verite feel of this film by shooting with a handheld camera and concentrating on close-ups, making us feel as though we are trying to peer into Michaela's soul. I don't know what was going on in this girl, but I found this film to be a fitting requiem to her spirit.
There is one more showing of Requiem on Thursday, October 12, at 8:30 p.m., at Landmark's Century Centre Cinema, 2828 N. Clark.
Watch this space for more of Marilyn Ferdinand's continuing coverage of the Chicago International Film Festival. Her series so far:
* "Better Than Fiction," her opening guide to the festival.
* "Corruption and Comedy," a review of The Comedy of Power, a French New Wave film whose themes will be instantly recognizable to anyone with even the sketchiest knowledge of Chicago politics.
Posted by Beachwood Reporter at 10:23 AM | Permalink
October 7, 2006
Corruption and Comedy
The Comedy of Power (La Comèdie du Pouvoir) is the latest film by veteran New Wave director Claude Chabrol, and watching him perform a perfect balancing act between a drama of corruption and a comedy veering on slapstick shows just what a miracle the creators of the French New Wave really were.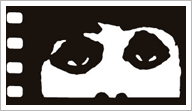 The first comedic moment comes right at the start, with an explanatory title in bold lettering that contains the boilerplate disclaimer that usually appears at the end of all feature films - that the movie is a work of fiction and any resemblance between the characters and real persons is strictly coincidental. In fact, any French viewer would recognize this story as "L'affaire Elf," a real-life scandal in which politicians and business leaders enriched themselves through kickback schemes with corrupt African governments and businesses. But you don't have to be French to get the inference. We Chicagoans - Americans in general - have been wading through our own political and financial scandals for decades. This movie's theme strikes an all-too-familiar note.
Chabrol sets up the adversarial sides with economical visual gags. We meet the first corrupt businessman, CEO Michel Humeau (Francois Berlèand), as he prepares in his office for a weekend trip. He speaks on two cellphones at once as a flurry of assistants buzz around him. When the phone that has his wife on the other end cuts off, he shakes it and then uses it to - what - shave? No, he has a skin condition, and he's always scratching at his face. Outside of his office building, he is accosted by a complement of gendarmes and arrested. Amid protests of "Do you know who I am?!" Humeau is forced to strip at the prison - a literal dressing-down.
We get an inkling of what's ahead when two of his associates, hearing of his misfortune, say that a magistrate named Jeanne Charmant-Killman (Isabelle Huppert) is the investigator. She is known as "The Piranha." Cut to a shot of some enormous goldfish sitting at the bottom of a small fish tank - a hilarious and perfect metaphor that is rounded out when the camera pans down and we observe The Piranha in action, eating sushi with a man who is involved in the scheme but who thinks he has her where he wants her.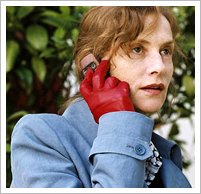 Of course, no man in this film is a match for Charmant-Killman. Huppert gives her a spine of steel wrapped in a painfully thin form of pure energy fueled by nicotine. She has a short, sarcastic laugh ready for any of the dubious, ridiculous statements made by the buffoonish conspirators she interviews one by one. Descarts (Jacques Boudet), a rubberfaced politician who is fond, as all the conspirators are, of enormous cigars, decides to contain Charmant-Killman by coopting her and setting her in competition with another woman. He has her promoted, moved to a spacious office, and gives her a very sharp assistant, Erika (Marilyne Canto). Instead of ending The Piranha's crusade, they only double their trouble. The only person they manage to corrupt is a man.
This film would have been a farce in other hands, and probably a good one. Chabrol, particularly by casting Huppert, adds the necessary gravity to the story. This really is how the world works. Greedy, stupid, condescending men are lining their pockets with taxpayer money in countries all over the world. Dedicated prosecutors like Charmant-Killman keep putting their thumbs in the dike, but the pressure is too great to hold out for long. In one particularly tragic case, anti-Mafia fighters Giovanni Falcone and Paolo Borsellino were made Excellent Cadavers, and in the film, Charmant-Killman eventually comes under 24-hour police protection.
The only misstep is the depiction of Jeanne's rich husband Philippe (Robin Renucci), lonely and depressed as his wife develops tunnel vision for her quarry. He makes a desperate choice near the end of the film that seems to reach her, and hints are that she may have a change of heart toward her work. This character transformation, if genuine, is unnecessary. Chabrol should have trusted Huppert more. Her performance is so vibrant that it is impossible to see Jeanne Charmant-Killman as one of the caricatures that surround her. I hope to see The Piranha hunt another day.
There is one more showing of The Comedy of Power on Sunday, October 8, at 4 p.m., at Landmark's Century Centre Cinema, 2828 N. Clark.
See also "Better Than Fiction," Marilyn Ferdinand's introduction to the Chicago International Film Festival.
Posted by Beachwood Reporter at 9:29 AM | Permalink
The Weekend Desk Report
Showdown Sunday?
There's a lot to watch this weekend, including a few key match-ups. For readers who enjoy an odd wager, here are our key picks for Week T -5 before the mid-term elections
Pats vs. IMs
Pats -3
While the Pats traditionally have been the power-house contender in this division, the speed and sheer aggression of the Instant Message offense has already scored them one major upset. Take the IMs with the points.
Bucks vs. Everyone Else
Bucks -10
Despite bold statements by Dennis Hastert, it seems no one is truly willing to stop the Bucks. We predict the new commissioner will have little to say on the matter. If you're looking for a rock-solid pick this week, take the Bucks and give the points.
Georgia vs. Russia
Russia -4
Georgia is starting to look like an offensive juggernaut waiting to happen. Meanwhile, Russia seems committed to their prevent-style defense. Forget the points; take Georgia for the outright win.
Us vs. Them
Us -160,000
If only we had that many points to give. But it seems like the latest off-field troubles are going to have an impact on our already high-risk game plan. Still, with the spread this high, we should be able to cover.
PRK vs. UN
Push
Yeah, there's really no winner here. Even if the typical posturing holds off the inevitable onslaught, no one has mastered the North's sneaky trick plays yet.
Bears vs. Buffalo
Bears -10
Who cares? They're both pretty much screwed anyway.
Posted by Natasha Julius at 7:31 AM | Permalink
October 6, 2006
The [Friday] Papers
House Speaker and Illinois congressman Dennis Hastert (R-Yorkville) got the "I'm Deeply Sorry" headlines he wanted today - at least in the Tribune and the Sun-Times, though the story was different elsewhere, as we shall see - though anyone who saw him give his brief, prepared statement yesterday could see that he was far more sorry that his job was in jeopardy than he was about his role in the congressional page scandal.
The Tribune's coverage continues to destroy that of the largely disengaged Sun-Times, though both have been behind the national media.
Today's front pages also show that The New York Times and Washington Post weren't willing to let Hastert write his own headline. Even venturing as far as The Decatur Daily, of Alabama, a paper I picked at random, you can see that "I'm Deeply Sorry" didn't wash; their front page Hastert story is "Panel Launches Scandal Probe." Their lead story is "Battle For Baghdad Begins To Heat Up."
As a reader, it makes you think differently about the news, doesn't it?
Most interesting in the local coverage today, though, is a Tribune editorial that persuasively explains why Hastert ought to resign without meaning to.
The Looming Tower
So let me get this straight. Two consecutive publishers and - so-far one editor - of the Los Angeles Times are fired (the current editor, Dean Baquet, may still be on his way out the door), a publisher and (Pulitzer Prize winning) editor at the Baltimore Sun are fired, staffs are in rebellion not only in Los Angeles and Baltimore but Hartford, civic leaders in all three cities are begging the Tribune Company to sell them their newspapers . . . and it's everybody else's fault but Tribune management's?
It's like, have you ever had a friend to whom you had to say, look, if everyone has a problem with you you might want to consider that you are the problem, not everybody else?
Courageless in Chicago
"In 1846 when the United States was at war with Mexico Thoreau chose to go to jail rather than pay taxes that would be used to support a war he thought was unjust," the story goes. "When Emerson went to visit his friend in jail, he said, 'Henry, what are you doing in there?' Thoreau replied, 'Waldo, what are you doing out there?'"
I thought of this while wondering why it is that Tribune editor Ann Marie Lipinski seems to be the only one in the Tribune chain without a problem acceding to slashing her paper to bits. Not only that, but I haven't heard her speaking up for Baquet or Johnson, just as she never spoke up for previously ousted Times editor John Carroll or previously ousted editor Bill Marimow - considered two of the best in the business (with reputations certainly eclipsing hers.) And where is the Chicago newsroom in all of this? Dennis FitzSimons can't fire the whole company.
Numbers Game
There's no such thing as having too many reporters - as is apparently the problem in L.A. - only too few ideas for how to deploy them. And if you can't deploy them in ways that will increase circulation, you shouldn't be in charge.
The Greene Room
It's looking more and more like Mark Foley's behavior was an open secret. The Tribune will have to tread lightly on chastisting Hastert for ignoring this or being so out-of-touch with his members that he was unaware of it, because that's just what Lipinski and her minions argued about Bob Greene, whose behavior was widely known to everyone else.
Sneedling I
Sneed's lead item today: "Sneed hears rumbles that House Speaker Dennis Hastert has been advised to form an independent oversight committee to investigate the blossoming congressional page sex scandal engulfing former U.S. Congressman Mark Foley."
Yes. I hear those rumbles too. They come from the TV.
"The oversight committee . . . is being whispered as a possibility by Washington wags."
Yes. They are whispering about that on TV.
Talk about stealing a paycheck.
Sneedling II
So-Called Austin Mayor responds to Sneed's Thursday column:
In today's column Michael Sneed said:
Sneed hears a ghost from the political past may soon resurface.
* Translation: Sneed hears the case of former U.S. Rep. Mel Reynolds, a Chicago Dem who was imprisoned for child pornography and criminal sexual assault of a 16-year-old campaign worker, may resurface in the congressional page scandal.
* To wit: Whispers from Washington are that top GOPers reeling from the political uproar surrounding their handling of former U.S. Rep. Mark Foley's (R-Fla.) sexually explicit instant messages may counter with Reynolds.
* The reason: He was pardoned by President Clinton in 2001.
* The warning: Reynolds served his full five-year sentence for sexual assault. The pardon was for unrelated federal charges of bank and campaign fraud.
In fact, Mr. Reynolds was not pardoned for any of his crimes.
Rather, Reynolds served his entire sentence for his sex crime and forty-two months in prison for the bank fraud. After Reynolds served forty-two months for bank fraud, President Clinton commuted the remainder of that sentence and Reynolds was released from prison and served the remaining time in a half way house.
Had Mr. Reynolds been pardoned he would have been released and not have served time in prison and a half way house.
A columnist or editor could check such facts in mere moments on the Internet, e.g., http://jurist.law.pitt.edu/pardons6b.htm.
- Austin Mayor
Sneedling III
Headline we'd like to see: "Sneed: 'I'm Deeply Sorry.'"
Subhead we'd like to see: "Columnist to Resign: 'It's Time'"
Sneedling IV
Sneed "got the first response" from outgoing Ambassdor to Ireland James C. Kenny and his wife as they returned home to Chicago and found out they planned to eat cheeseburgers and watch the Bears. Sneed failed to ask the Kennys about, oh, say, her close friend George Ryan trying to lay the appointment of Larry Warner to the McPier board at his feet.
Breaking News!
Alderman's car -with anniversary ring inside - stolen! And then returned! With ring intact! Page 4, two photos.
Time Machine
"He also shores up support among independents shaken by two years of scandal," Fran Spielman writes about the mayor's appointment of state Sen. Miguel del Valle (D-Chicago) to the city clerk's job. Why does the clock on Daley's scandals start in 2004 instead of 1989?
Journalistic Assault
Jonah Goldberg, whose column-writing skills are apparently superior to anyone else in the entire nation that the Tribune could find to place on their Op-Ed page, accuses Bill Clinton of rape today, which the Tribune had no problem publishing.
It is funny, though, to see conservatives argue that the Foley scandal highlights the hypocrisy of Democrats, not Republicans. What's next, the quagmire in Iraq is Al Franken's fault?
Hastert's Hold
"He's not only a father but a former high school wrestling coach with a deserved reputation as an advocate for children," the Sun-Times says in its editorial today about Hastert.
What in the world is the media's fascination with Hastert's job as a wrestling coach 26 years ago? And since when are wrestling coaches known for their virtue? Hastert's previous vocation as a wrestling coach is as insignificant as George Ryan's stint as a pharmacist. Christ, my first after-school job was in a candy packaging warehouse, but I don't expect to forever be known as a chocolatier.
Movie Madness
Our very own Marilyn Ferdinand will be tracking the Chicago International Film Festival for us this weekend. Also not to be missed: The Chicago Horror Film Festival and the Music Box Massacre. Plan accordingly.
Radio Flyers
Rock crits Jim DeRogatis and Greg Kot will commemmorate the 30th anniversary of Stevie Wonder's Songs in the Key of Life on Sound Opinions this week - Saturday, 7 p.m., WBEZ-FM (91.5). Or, if you're so inclined, tune in to gambling guru John Grochowski at the same time on WCKG-FM (105.9). He'll be taking calls.
In the Reporter
* The Life At Work column ends its run - with a fine farewell column.
* Barista! Tales From the Coffee Front starts in its place on Monday.
* The last installment of Wicker Park Days also runs today. Go back and read the entire essay.
* If you haven't been reading What I Watched Last Night, you're really missing out.
* Is there a more interesting collection of material anywhere in Chicago? We don't think so either. Help us move forward. We hope to have Membership Benefits soon. We also accept advertising. Contact us for more information.

The Beachwood Tip Line: Tell us about it.
Posted by Beachwood Reporter at 8:49 AM | Permalink
What I Watched Last Night
I settled in on my couch after work and fell asleep again for an hour. I am sleeping more than usual and I wonder why. I think that I have achieved something that I thought wouldn't happen for at least a couple more months. I purchased a couch a few short weeks ago and have been waiting to get it broken in. Apparently, the couch has let me know over the last two nights that it is ready for me. I get on the couch and cuddle up with my Coca-Cola throw blanket and next thing you know it's lights out.
It is a good feeling getting your furniture broken in; it makes you feel like you have a home. I think of my furniture as good friends. Good friends are always there for you and rarely let you down. When they do let you down, it is a big deal.
I remember once when I was let down by my favorite couch in college. I was slightly hung-over and all I wanted was a good lay down. I couldn't find my spot all day. I was angry with my couch, it ruined my Sunday. Anyway, couches and chairs and rugs and so on are a vital part to a comfortable television viewing area. Mine is now ready for business. Hopefully this will mean that I will enjoy television more than I have in the past.
It seems that every time I write this column I am doing a little thing called bitchin' - I have recently learned that most women refer to this as venting. I need to change this behavior. If I keep on injecting your day with foul tastes so early in the morning I will be doing nothing to help the happiness cause.
After my bitchin' or venting, I thought it would be nice to sweeten up our day. I watched Modern Marvels on The History Channel last night. Now, it wasn't about war machines and missiles, but it may as well have been. Something more powerful than wars and missiles was documented last night: Sweets. Candy bars and cupcakes and Tootsie Rolls and all the fun stuff a dentist would cringe at. Yum, yum! I had to go out and buy some cookies after the snack fest that was shown to me at nine. Snacks are great and they brighten our days. War and missiles kill people but what is the first thing we see when the wars and
missiles are ceased? Candy give-aways for all the warred-upon people!
Candy heals suffering. My sweet tooth makes me forget about stuff too. Not necessarily wars and missiles, but it at least makes me forget that I am bored watching meaningless television on a really comfortable couch.
Read all about Pat Bataillon's television watching in the What I Watched Last Night archive.

Posted by Beachwood Reporter at 6:22 AM | Permalink
Wicker Park Days [Part V]: Exit the Golden Arm
As I think about where, perhaps, Lloyd falls short in his considerations, I turn to the patron saint of Wicker Park Writers, Nelson Algren, with whose writing I was casually obsessed with for a while as an undergraduate, and who lived for a time near the Artful Dodger's location on Wabansia. I later learned about Saul Bellow living in the neighborhood, too, and while I read The Adventures of Augie March last winter, as far as literature influencing me along my own journey, it's been Algren near the top. I read much of The Neon Wilderness on a cold few days at my grandparents farm in Wisconsin, as opposite from Algren's urban decay as one could get. In that era I also read The Man with the Golden Arm, which hits one much the same way as the Velvet Underground's first album: for all its merits and flaws, it's fresh, it's both unsettling and inspiring, and it's authentic. As I said before, it's on the elusive edge. It suggests to one the possibility of a new way of doing things. Like Wicker Park once did.
Lou Reed, I should mention, is a fan of Algren's, and Reed's famous song "Walk on the Wild Side" draws directly from Algren's novel of the same name in several sections such as this one:
Jackie is just speeding away
Thought she was James Dean for a day
Then I guess she had to crash
Valium would have helped that dash
She said, hey babe, take a walk on the wild side
Lloyd talks about Algren's writing and why it appeals to so many Wicker Park residents. This appeal exists because, somehow, there is a sense of romance to the grittiness of old urban Chicago, and the way that miring oneself in that grit proves authenticity. To experience the real city is to brush up with hustlers and junkies, Algren's muses. Authenticity is understood as this: when you go through something like that particular gritty experience, you know something significant about life and this mad, mad world that others cannot know. But, I think, that doesn't go quite far enough.
People who lived in a place like the old Wicker Park are drawn to Algren's characters for one reason: they're outlaws. Algren says as much in a scene of The Man With The Golden Arm. Frankie Machine is about to be interviewed by a police captain regarding a red-handed burglary arrest; he's waiting in a line with other Division Street criminals explaining why they're in jail:
"A friend of mine went to sleep and I took his money before somebody else did." "For unbecoming words to a lady, I think it's called." "For tryin' to talk a friend out of trouble - he was settin' in a patrol wagon, I told him to come out of there, so they put me in with him." "Went down to the West Side to round up bums for a labor gang 'n got picked up for one myself." "Picked up at an unreasonable hour." Of late all hours to the captain seemed unreasonable. "I know you," he thought cunningly of all outlaws. "I know you. I know you all."
Till the next line's shadows came on, and the outlaws followed their shadows.
It made the captain want to shield his own eyes; for a moment he looked ready to cup his head in his hands. "The old boy is drivin' himself as hard as he's drivin' the bums," Frankie thought with a certain malice. Then the glare hit his own eyes.
When Lloyd talks about the counter-intuitive romantic appeal of a gritty neighborhood like Wicker Park was in his fourth chapter "Grit as Glamour," he's correct in identifying on what the appeal hinges: "hipness, intensity, diversity, authenticity." Art must be authentic to succeed, and if a life is art, a life has to be authentic to succeed. It all turns most of all, then, on that notion of authenticity. And there is no character more authentic - and more romantic - than an outlaw. That's the final step that Lloyd neglects to take in considering those people he interviews from the period, as well as those who arrived thereafter.
After the artists began settling in the neighborhood out of necessity and opportunity, and a community started developing, those first Wicker Park scene-makers wanted more than to be bohemians, I'd suggest. In a sense, more than simply avoiding conformity, they also wanted to be something a step further - urban outlaws. That's what distinguishes them from the people like me who arrived later. When you look at it that way, it becomes clear that being an outlaw of that sort is, quite frankly, impossible if the norm doesn't mind. (Although, who could have seen that one coming?) Still, outlawry being ultimately impossible, that doesn't mean you can't still shoot for it in some manner, and make a life - or at least a neighborhood - mean something through the goal's pursuit.
* * *

So where does that leave us, as I look back at Lloyd's book, my life, and the neighborhood?
As for Lloyd and Neo-Bohemia, in trying to interpret the Wicker Park experience of the 1990s he attempts to capture the un-capture-able, but he does so as well as he could. His tale is ultimately one of romance between city and citizen exploited, of rebellion undercut at its premise, and since he got a lot of that right, it's worth reading in the context of trying to make sense of this post-industrial, post-modern, post-everything world.
Lloyd speaks authoritatively in his conclusion about "changes in the contemporary economy broadly, with an enhanced emphasis on both individual creativity and the individualization of risk. Compared to a previous era, flexible capitalism demands greater adaptability from its workers, and even educated professionals must learn to live with contingency and vulnerability." And then he gets to the turn: "New-economy professionals are not bohemians, but they are not 'organization men' (or women) either, and in this period of neoliberal capitalism, it may be the bohemian ethic, not the Protestant ethic, that is best adapted to new realities." For me, at least, that rings soundly.
I left Wicker Park with a more intense enthusiasm for life than I had when I arrived, a spark I already had that it nonetheless stoked. I had decided to move there after performing a simple calculation: if I'm going to be leaving Chicagoland for a while, I'll regret it if I don't spend a year living in a neighborhood that will stand as a signal moment for that chapter of my life. I needed to be there not only to accumulate inspiration, but to gain confidence in my agility, that certain flavor of independence and self-sufficiency. It worked.
Then, I needed to leave in order to try my hand at adventuring, to test myself, to put something of myself on the line by moving across the country to a thriving city where I knew no one, for little reason other than to prove to myself that I could. That, and to break out of patterns that would have kept me from going all-in on writing the novel for which I had no sense of direction. Did I belong in those Wicker Park conversations, even though I wasn't a starving artist? Did I belong at Exit, even wearing khakis? I suppose I don't really care. If that bohemian ethic Lloyd suggests as being best-suited for the new economy involves a great measure of agility in one's life, for better or worse, I'd like to think that in the only sense I cared about, I grew to fit in just fine.
As for Wicker Park . . . Well, it's now into its third generation as a gentrified neighborhood. A generation at large is 20 years, but a generation in a neighborhood is more like 5 years, I'd say. My old neighbor Jessica, graduating from the Art Institute and working as a cocktail waitress near Millennium Park, had to move up to Logan Square to afford an apartment that gave her enough space to pursue her art and photography. The Artful Dodger has been leveled in favor of condos. On the other hand, one evening in the winter before I left, a car salesman came in to the Beachwood and ordered a bump and a beer, for no other reason than that he'd been doing it so long that it was simply what he did. There's something of a soul that persists in these old urban neighborhoods, whatever changes they weather.
I don't write poetry, but one night later in the winter I sat by myself at one end of the bar in the Beachwood with my notebook, and I let my one and only Wicker Park poem fly. Walking over, the street had been still in that soft, fresh snow kind of way. I was struck with a sort of presence in that silence. I began: Do you think that streets have memories? That night, it was a loaded question because I knew they did.
So what has happened in Wicker Park is what has happened before, and will happen again: like-minded people trying to be a part of something bigger than themselves. If nothing else, Lloyd demonstrates that despite the supposition that nowadays community is shifting along virtual and technological lines, places still matter. More than setting the trends in music and art and style, regardless of whether trend-setting fits into capitalist structures, recognizing that places matter and cultivating a fierce sense of neighborhood pride might have been the real way that those early residents were on the edge. As I think about it, I wonder if in this post-modern world places don't matter more than ever to those of us for whom agility may be critical to our success. After all, if I'm going to be moving somewhere else along the way, I'm counting on people like me - actually, ahead of me - to have made it cool before I get there. And wherever I find myself in the next arc of my life, I'll vow to try and do the same, for whatever that's worth. You never know if it'll mean something after all, I suppose.
*
Ex-Chicagoan Joel C. Boehm lives and studies law in Austin, Texas. He maintains Agony & Ivy, a website about, mostly, the Cubs. He has very recently completed his first novel, Just Drive South, and is seeking to publish it. He can be contacted at jcb@agonyandivy.com.
Posted by Beachwood Reporter at 5:08 AM | Permalink
October 5, 2006
Damn Yankees
Like most Americans, I was taught the version of history that was edited to make white people feel okay and that history was simple.
History is being re-written, though, shattering that "cleaned up" notion of the past and further uncovering how complicated - and racist - our past is.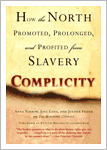 Complicity: How the North Promoted, Prolonged, and Profited from Slavery, now out in paperback, is one of those histories telling a new story.
Complicity explodes the myth that the North was kind to African Americans in any way other than not legally allowing people to be bought and sold.
Complicity began as a special report about corporate profiteering from pre-Civil War slavery published in The Hartford Courant, where the authors are reporters. It evolved into a comprehensive book about how economics and business interests ruled the United States' policy on slavery from its inception through the end of the Civil War.
The book exposes the complexities of slavery and economics, and in so doing, the way its history continues to be told. Through all the interwoven issues, though, one thing remains simple: Commerce drove the decisions of the time, not morality or ethics.
The book describes pre-revolution America, suddenly economically cut off from England, desperately needing to generate its own industry and financial independence.
Financial independence started with the "triangle trade." This is a palatable name for the route that brought food to Africa, where it was traded for people, who were brought to the Caribbean, where they were traded for sugar, which was brought to New England, where it was turned into rum. New England and Mid-Atlantic ports built their cities and industries from the bounty of this trade. Included in the triangle trade were some actual slaves brought to America, but the bulk of money came from the fruits of slave labor in the Caribbean.
Complicity also makes clear that the rich economy of the North was completely tied to that of the South. The North's brewing, milling and textile riches could only be made with the ingredients shipped up from the rice and cotton fields of the South, and sugar from the Caribbean.
This book is about the elephant in the room of history that is the desire of the North (and of most Northern politicians of the day) wanting slavery to survive as long as it could. In fact, it survived much longer than in most other countries.
(I couldn't help but see the similarities to businesses today using accepted but illegal practices involving immigrant labor for financial gain.)
Complicity also lays out how business in the state of Connecticut continued to profit from virtual slavery in Africa via the Ivory trade - obviously the result of the author's initial local reporting, but better pursued as the subject for a separate book.
There are hundreds of pages of history in Complicity's argument that were not taught in my school growing up, and probably not yours. Aside from the political and humanistic atrocities outlined in this book, it's also history that is new and unearthed.
Posted by Beachwood Reporter at 1:19 PM | Permalink
The [Thursday] Papers
1. The biggest story in the country is a congressional sex scandal that is closing in on U.S. Speaker of the House and Illinois Rep. Dennis Hastert (R-Yorkville), and the Sun-Times is MIA. What in the world is going on over there?
2. "When asked about a groundswell of discontent among the GOP's conservative base over his handling of the issue, Hastert said: "I think the base has to realize after awhile, who knew about it? Who knew what, when? When the base finds out who's feeding this monster, they're not going to be happy. The people who want to see this thing blow up are ABC News and a lot of Democratic operatives, people funded by George Soros," the Tribune reports.
"He went on to suggest that operatives aligned with former President Bill Clinton knew about the allegations and were perhaps behind the disclosures in the closing weeks before the Nov. 7 midterm elections, but he offered no hard proof."
3. Rick Kaempfer offers more audio and video of conservatives blaming the creepy masturbatory habits of one of their colleagues on the Democrats, as well as Matt Drudge saying it was the kids' fault.
4. "Political sex scandals come in all varieties," writes the Tribune's Steve Chapman. "Some involve Democrats, and some implicate Republicans. Though most feature consenting adults, the exploitation of minors is not unknown. Neither heterosexuals nor homosexuals are immune. Virtually all these episodes, however, have one thing in common: The politician is a man."
5. "There's a list going around," writes David Corn, the Washington editor of The Nation, contributor to the Fox News Channel, and co-author with Newsweek's Michael Isikoff of Hubris: The Inside Story of Spin, Scandal, and the Selling of the Iraq War. "Those disseminating it call it 'The List.' It's a roster of top-level Republican congressional aides who are gay.
"What's interesting about The List - which includes nine chiefs of staffs, two press secretaries, and two directors of communications - is that (if it's acucurate) it shows that some of the religious right's favorite representatives and senators have gay staffers helping them advance their political careers and agendas. These include Representatives Katherine Harris and Henry Hyde and Senators Bill Frist, George Allen, Mitch McConnell and Rick Santorum. Should we salute these legislators for being open-minded enough to have such tolerant hiring practices? After all, Santorum in a 2003 AP interview compared homosexuality to bestiality, incest and polygamy. It would be rather big of Santorum to employ a fellow who engages in activity akin to such horrors. That is, if Santorum knows about his orientation."
Memo to Sun-Times editors: Henry Hyde is from Illinois.
6. "Obviously, Democrats will take advantage and cry hypocrite, though they kept silent about their own sex scandals," the Tribune's John Kass writes, without naming exactly which sex scandals the Democrats kept silent about.
"The Democrats will point fingers, piously forgetting to mention Studds and Clinton and the Kennedys and so on," Kass adds.
So every time there is a scandal you are obliged to mention every past scandal in the interests of fairness? Does that mean, just to be fair, we should mention all of these, too?
8. Starbucks Gossip had this first. We had this first.
9. Find out why the Chicago International Film Festival will only get better once Dustin Hoffman leaves town.
10. Debra Pickett and R. have had a healthy baby boy. Columns coming soon: Who gets up to quiet the baby? When did babysitters become so expensive? The competitiveness of getting into a good pre-school these days. My son has discovered girls. Why does my teenager hate me? The competitiveness of getting into a good college these days. My baby boy is leaving home . . . at which point Pickett's columns become indistinguishable from Jennifer Hunter's.
11. "Daley To Give Ex-Offenders Shot At City Work."
Because why limit city jobs to just current offenders?
12. "Daley threw his support behind a two-step increase in the state's minimum wage - from $6.50 an hour to $7 on July 1, 2007, and to $7.50 an hour on July 1, 2008," the Sun-Times's Fran Spielman reports.
Not mentioned: In July Daley supported automatic pay raises tied to the rate of inflation for the next four years for aldermen already making $98,125. For political cover, that provision was tied to the big-box living wage ordinance that Daley has now vetoed. See how that works?
Previous Daley-approved council raises: 37 percent in 1991; 36 percent in 1995; and 13 percent in 1998.
The mayor didn't take the extra pay in July - it's an election year and he's vulnerable - but he's given himself raises in the past. As recently as 1998, his salary was $170,000 a year; now he makes $216,210.
13. Tony Peraica and Todd Stroger will debate live in the studio on The Cliff Kelley Show at 5 p.m. today, on WVON-AM (1690).
14. Reader Mail: "CPD Cameras. Why hasn't someone asked where all those crimes went?" asks Tracy Siska. " They haven't stopped, they have just been displaced. Congrats to the city for spending all this money to alter who ends up being victimized rather than stopping the victimization from occurring. What a noble goal to strive for! I would also like to thank the stenographers in the Chicago media for not questioning the numbers produced by the city."
15. The National Laughingstock Sweepstakes is a dead heat between the Cubs, the Chicago City Council, and the Sun-Times.
16. Looking at houses in Georgetown?
The Beachwood Tip Line: Ghetto hot.
Posted by Beachwood Reporter at 7:09 AM | Permalink
Better Than Fiction
It's that time of the year again - the time when I go nuts trying to figure out my schedule for the Chicago International Film Festival. I have already spent two hours juggling films to come up with a line-up that includes almost all the films I want to see. Only one film didn't fit in - a last-minute entry by Kiyoshi Kurosawa called Retribution - and, oh, does that hurt! If you're a film geek like me, you understand the agony and ecstasy of this annual ritual. What's new for me this year is that I'm going to share my experiences with you. So I'll give you a rundown of how I make my choices, what you can expect, and how I think you might best enjoy the festival.
First, Opening Night. I'm not going. The films Cinema/Chicago shows on Opening Night are commercial Hollywood products destined for wide release that have big stars and reasonably big budgets. The festival nabs a first-look screening by honoring one of the principals of the film. This year, the film is Stranger than Fiction, and the honoree is a deserving Dustin Hoffman. Sadly, the film likely will open as the new Will Ferrell movie, and that's just not my cuppa. My philosophy of film-going is that I try not to see bad films, and I fear that's exactly what Stranger than Fiction is.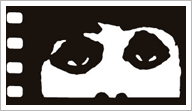 Of course, I could be wrong. The only year I attended an Opening Night was for The Human Stain so I could watch the film's director, Robert Benton, receive a Lifetime Achievement Award. I was excited to see Benton, who wrote the phenomenal Bonnie & Clyde, and I even enjoyed the film, which vanished quickly, unfairly, from screens across the country. Oh, well. Film choices are a personal decision, and we film geeks must trust our experience and our gut.
So what does my gut tell me this year? I've chosen an assortment of documentary and feature films. I'm drawn to political documentaries and documentaries about film, and this year's fest has a few tantalizing offerings. Buzz and Towards the Moon with Fellini cover two of my favorite film subjects - the Hollywood blacklist of the 1950s and Federico Fellini. On the local political front, I chose Dixie Chicks: Shut Up and Sing. I admire the anti-Bush stand that alienated this country group from its fan base, but to be honest, I'm seeing it because my favorite documentarian, Barbara Kopple (Harlan Country, U.S.A.), made it.
Among the features I've chosen is a Romanian comedy about the fall of Nicolae Ceausescu, 12:08 East of Bucharest, that continues my obsession with the blackly humorous phenomenon that is Balkan cinema. For silent film fans, the 1927 Chicago - the first version of the Roxie Hart story - is a must-see because it's not available in home viewing formats, and it stars the dynamic Phyllis Haver as Roxie. I also found Manoel de Oliveira's Belle Toujours, the "sequel" to Luis Bunuel's classic Belle de Jour, irresistible, particularly since this Portuguese director is celebrating his seventh decade in the director's chair. Such a master deserves attention.
The CIFF, now in its 42nd year, is North America's oldest competitive international film festival. As such, I prefer it to other festivals. Yes, Toronto is bigger (too big, if you ask me), and New York is, well, New York. But neither of them are competitions. I don't know if winning a Golden or Silver Hugo in Chicago matters to the long-term longevity of a film, but I personally get a great deal of satisfaction out of seeing what the judges valued and why. I always see several films that are entered in the competition, and this year I'll be seeing three back to back: Spirit of the Soul (India), Ode to Joy (Poland), and Steel City (United States).
I've got a few others rounding out my selections. Oftentimes, a festival may be the only chance to catch some films, so I have tried to choose only films that are not currently scheduled for a commercial release. I have tried whenever possible to book the first showing of each film. My reviews will appear the next day in this space so that readers can purchase tickets to subsequent showings. (The Dixie Chicks doc and Chicago are special presentations that show only once; if you want to see them, buy your tickets now.) I hope you enjoy my virtual festival tour and treat yourself to a few surprises from the wide world of cinema.
Marilyn Ferdinand is the proprietor of Ferdy on Films, and the Beachwood's resident film critic.
Posted by Beachwood Reporter at 2:53 AM | Permalink
Wicker Park Days [Part IV]: Rock on Chicago
So, where does rebellion end and exploitation begin in this new post-modern bohemian symbiosis? What do you do when trend-setting, tastemaking, and cultural arbitering becomes a commodity? What do you do when The Man you've been flipping off decides unexpectedly that you're cool - which you've known all along, of course - and wants to capitalize on you, except on your terms, for things you'd be doing anyway?
Lloyd spends some time on Wesley Willis (although Willis is annoyingly absent from the index at the back), and his impossible ascension to notoriety from the neighborhood. Willis was a large, black, diagnosed schizophrenic known for his random headbutts - said to be given as a greeting - and for his raving conversations with the unseen as he is for his music. He went from being a homeless man wandering Wicker Park, selling his drawings and tapes of his lyrics delivered over a K-Mart casio keyboard, to a two-year deal on American Records and an appearance on MTV.

For Lloyd, Willis's case is a perfect example of the scene's paradox. On the one hand, corporate cogs unquestionably exploited him; not only was this a case of someone else using an artist, but an artist who was too crazy to even register anything beyond vague awareness. On the other hand, Willis got to be a part of something, the inner circle of the Wicker Park scene, and was certainly able to live a better life than another homeless schizophrenic might have lived.
It was probably win-win for Willis, but what about for others who sense they're being exploited, and are more aware of the repercussions? It raises a central question about cultural rebellion, so essential to Wicker Park's bohemian ethos: How can you rebel against the corporation, or big industry, if it appreciates you for your stance, and wants to show the world how great you are (while cashing in selling your cachet)? Should you have to sacrifice what drives and fuels you, that sincere artistic passion that is suddenly chic, just to stick it to Him? Should you stop being who you are and want to be, just to screw all the people who flock to the scene hoping only to catch a reflection of your cool?
My friends and I actually listened to Wesley Willis in college, in the late '90s. His greatest hits CDs released on Alternative Tentacles Records gave us a stable of inside jokes, owing both to his bizarre lines as well as the non sequitur advertisements with which he often ended his songs. A song called "I Wupped Batman's Ass" was an instant punchline. "Who Killed John Columbo," after describing the murder of a Chicago taxi driver, ends, "Folgers - it's good to the last drop." He tells Liz Phair, "I will always love you like a milkshake," before concluding, "Tower Records, the difference is selection." He tells Alanis Morissette that she "can really rock Saddam Hussein's ass," before finishing, "Taco Bell, make a run for the border." And so on.
I knew Willis used to be, I guess you'd say, based out of Wicker Park, but the musician that most attracted me to the neighborhood was that vanilla milkshake, Liz Phair. Much more than Urge Overkill, or Veruca Salt, or on a lesser-known level nationally, Kill Hannah, Phair was the one I was most proud to name-check. I used to put "Polyester Bride" on my mix CDs in the late '90s, and I could still follow along with some of the Exile in Guyville songs when I saw her on tour last fall.
Phair, though, if the term means anything, definitely did sell out, and stands as another example of the paradox of the scene's development. In chapter seven, "The Neighborhood in Cultural Production," Lloyd quotes something Phair said in a 1994 interview with longtime Chicago music critic Greg Kot: "I'm cute enough that you can photograph me, you can dress me up, and I'll do it, I'll smile and dance around." Still, as the Village Voice declared her artist of the year - the first woman to be so honored since Joni Mitchell in 1974 - she decidedly put the Wicker Park music scene on the national map first (although many might suggest it would have happened anyway). Of course, this unearthed that unique tension that permeates a place like Wicker Park: What good is it to be so hip unless it's seen? Style exists in relation to its acknowledgment. Even the most sincere artists don't create art only to hide it in an attic. Is it possible that art, in this sense, is always a compromise?

Lloyd spends time in that chapter discussing how Phair was considered by those in the scene to be second-tier, and how her multiple successes never brought her in any closer. This, despite the fact that she put Wicker Park superstars - bands like Veruca Salt, Urge Overkill, and others unquestionably in the inner circle - on the larger cultural map, thereby helping many in the neighborhood music and arts community to achieve new heights of success as attention poured in. It begs the question, which Lloyd never asks, of how someone who's never in can actually sell out. But in some sense it was the fact that she was never on the inside - and more so that she probably never could be, I thought at the time from a hundred miles away - that comprised Phair's appeal for me. I didn't think I'd ever be an insider to a scene like that, either. I wasn't a natural - not 100%, anyway. So, you just do your thing and let the perceptions fall where they may - that's the notion with which I identified.
"Polyester Bride" actually captures one of Lloyd's best observations, furthering that notion of preserving boundaries, as one of the song's characters is a bartender of the sort that Lloyd's interviewees call "startenders." It's the phenomenon of community celebrity that permeates an inward-looking neighborhood like Wicker Park. Bartenders can offer favors, and are in many ways the scene's perimeter gatekeepers. From the song:
I was talking, not two days ago
To a certain bartender I'm lucky to know
And I asked Henry, my bartending friend
If I should bother dating unfamous men
And Henry said,
You're lucky to even know me,
You're lucky to be alive.
You're lucky to be drinking here for free,
'cause I'm a sucker for your lucky, pretty eyes
That's probably the most interesting part of the book, where Lloyd describes how being in the industry - bartenders, servers, etc. - opens doors to social events like underground parties and art openings. To be in the know, or to know the right people, becomes a consuming lifestyle to maintain, Lloyd suggests, and it's downright fascinating to consider the scenesters' experiences.
Of course, as I think about Meghan's brush at Filter as well as my own early neighborhood encounters, I wonder whether those most concerned with maintaining the cultural boundaries are those most afraid of falling outside them. Those truly on the inside perhaps know that what they are a part of is not so idyllic as the others on the fringe would suggest, and preserving the scene was never the point. Dave, at least, got that. Building it was the point, and in one sense the building is over, and in the other it continues. The second sense, continuation, is because building a scene is not something that can actually be accomplished. The journey is the destination, to invoke those familiar terms, but some of those in the scene (but not all) will never see this. As Phair told Billboard in 1993, quoted by Lloyd, "The standoffishness of the indie scene just screams insecurity to me."
Then again, since I never really got in the circle even as it existed a decade later, I wonder if maybe the insecurity is on both sides of the line. I have to admit, I was guilty of enjoying my brief moments as a satellite scenester. My favorite bartender was at the Artful Dodger - Niki. She shaved her head a few months after I met her, which complemented her fantastic tattoos nicely. She was on Chicago's new Rollergirls team, but really wanted to move to Berlin. (Niki - if you're reading this, move to Austin! There are so many women like you, on the Rollergirl teams and beyond, you will wonder why you ever lived anywhere else!) I loved those evenings at the Artful Dodger, and she picked up on the fact that I would sometimes bring girls I dated up there as something of a test, and played along. After all, it wasn't your everyday bar, and not every kind of girl would have liked it. Niki routinely cussed out customers for trying to order Miller Lite or Bud Light, which they did not stock on principle. And some nights she'd pull me a free pint. When I heard a few weeks later that the Artful Dodger closed the weekend I moved away, it left something of a void, and drove home the fact that I had left something that wouldn't have persisted anyways - and I'm talking about the neighborhood at-large, not just the bar.
Guiltily, I think: It was better before I left.
*
Tomorrow: Nelson Algren and the New Economy.
*
Ex-Chicagoan Joel C. Boehm lives and studies law in Austin, Texas. He still maintains Agony & Ivy about, mostly, the Cubs. He has very recently completed his first novel, Just Drive South, and is seeking to publish it. He can be contacted at jcb@agonyandivy.com.
Posted by Beachwood Reporter at 1:51 AM | Permalink
Life at Work
Well, I've done it all. I've worked. And I've not worked. And I can't say either one really fulfilled my expectations.
Of course, I've done both before, but this little experiment left a particularly weird taste in my mouth. Some days, the work experience was glorious, but it was never the actual work that was so great. It was the people who made it great. Pat, and Large Marge, and all the downtown folks, and the feeling of crossing Daley Plaza in the sunlight, and all the groovy little cultural festivals. Hell, even the easy access to Starbucks when the 10 a.m. yawns hit was pretty cool. But having someone lurk over your shoulder or scream at you for your mistakes, or worse, for his mistakes, or tell you on a regular basis that you just DON'T FUCKING LISTEN and WHAT THE FUCK IS WRONG WITH YOU?, that I don't miss.
Then there's the not working. At first, it's great. I mean, yeah, you're worried about money and what you're going to do next, and you're soured on your former profession. But you get to sleep in and stay up late and go out late and everyone else in your building's gone all day so if you wanna crank The Who at ear-shattering decibels all afternoon, you're welcome to. It's especially satisfying to do that when the real estate agent who's trying to sell the building comes by with prospective buyers.
But not working becomes miserable pretty quickly. I mean, most of the people you know are at work, so there's no one to really hang out with. You're sending out a ton of resumes and no one's calling. Even the temp agencies don't have anything for you. Thumbs up to W. for our excellent economy. Remember the Clinton years when you could lose your job and have a new one five minutes later? Sigh.
Interestingly, every branch of the armed forces is recruiting on Web job sites, and the CIA is recruiting on cable TV. Pretty sad that the only industries that need employees are the ones that are losing them in Vietnam. I mean Iraq.
Well, Bird's got different things to contemplate these days. And there's only so much you can say about sitting around your apartment all day. Take care of yourselves. And if you ever run into my ex-boss, give him a swift kick in the balls for me, will ya?
J. Bird is/was the Beachwood's pseudononymous workplace affairs correspondent. Bird, however, didn't "fit in" at work and suddenly became the Beachwood's unemployment affairs correspondent shortly after beginning this column. Look for Barista! Tales From the Coffee Front in this space starting Monday.
Posted by Beachwood Reporter at 1:47 AM | Permalink
What I Watched Last Night
The hippopotamus - this is what I would want to be if I were an animal in the African wilderness. They get to hang out all the time with their friends in the coolest place in Africa, the watering hole. Where there is water, there are animals from all over, and the hippos are cool with it as long as there is no trouble. When there is a little trouble, the hippos will just kill the troublemaker. Talk about justice! That sets an example for all the other wildlife around the watering hole.
Just like Texas, I learned last night not to mess with hippos. Animal Planet has done it again. I did not watch all that much television last night. I opted for the hour nap instead of Primetime. When I awoke it was getting late and I needed to run a few errands, so when I got back to my apartment there was little left to entertain me. I got a tip to watch AP and presto!
The "King of the Rivers" inspired me to dream about the animals that I would like to be on every continent.
Asia: I would have to be the Himalayan Leopard, because I saw one on Animal Planet run up the mountain to kill a goat, rocks flying behind the beast as it closed in on its prey, the goat chewing straw or some other type of native foliage and too clueless to realize that its life was about to end in a matter of moments. The leopard took the goat out and atee it on the side of the mountain. Now that is pretty neat. I know that, in my present human condition, I could not run up a mountain and kill a goat even with a gun, let alone my mouth.
Antarctica: There are not many life forms on this particular continent, so I will go with the easy one, an Emperor Penguin. I saw March of the Penguins and found it fascinating for the first half hour or so; the other hour I could have lived without. These penguins strut around and eat fish and swim fast and, most comically, fall on their faces when waltzing on thin ice. I like comic relief, even if I am the one who falls. Once I fell up the stairs running to catch the Red Line downtown and a man saw me and I said, "Ya like that!" He smiled and I laughed.
Europe: Tough call but I gotta go with the pigeon. It seems to me that pigeons have a pretty fair deal on the other side of the pond. They get fed all the time and people love to run at them for fun. They hang out just like the hippos, and anything that has something in common with the hippo is alright in my book. I also think that I read somewhere that the carrier pigeons helped win that big war over there. That is more than a modest claim to fame. Kudos to the European pigeon.
Australia: Kangaroo. Anything else and your are certifiably nuts. Kangaroos have that pouch and they hop everywhere. I wish I could hop everywhere, it would break up the monotony of the day, that is for sure.
South America: Huge python, why not? They grow up to 30 feet, they eat only a couple times a year, and they have great camo. All of these things add up to one thing: Relaxation. I am a huge fan of relaxation; please refer to the hour nap for no particular reason last night. See how productive it turned out to be? You are now reading this column. Eating every couple of months?! Come on! Think about all the hassles avoided - saving money and time thinking about what's for dinner. The camo part speaks for itself.

North America: Tough one again, home continent and all, but I'll go with the prairie dog. They seem to have things figured out. Living in the ground would be cozy, and there is the whole community thing going for them, which is real nice. Digging holes is something that we all loved to do as children; they do it all day. However, they do eat bugs so that is a huge disadvantage. On the other hand, they tend not to get involved in a lot of BS politics, which I am glad I was able to avoided writing about today. Thank you, prairie dogs. And thank you, Animal Planet.
Posted by Beachwood Reporter at 1:41 AM | Permalink
October 4, 2006
The Blue & Orange Kool-Aid Report
Welcome to the big time, Kool-Aid Nation. Enjoy it while it lasts.

For the rest of us, here are some talking points to employ around the office, in your fantasy leagues, and on Sundays with your buddies watching the game.
Do The Rummy
"Do the Bears have a great team? Yes. Do the Bears have a dominant defense? Yes. Do they show an uncanny ability to peak too early and crap themselves in the playoffs? Without a doubt."
Wield Unverified Statistics
"Teams that start 4-0 only make the Super Bowl 25 percent of the time . . . No team with the easiest schedule in the league has made it to a Super Bowl . . . The only winning percentage that correlates to championships is versus teams with winning records."
Invoke Recent History To Predict Future Events
"The Steelers beat the Bears last year to start their championship run. The Giants/Jets/Patriots will do the same this year."
Dismiss The Whole Enterprise
"I suppose the Bears are interesting, but I won't be able to watch the game on Sunday. I've got a meeting at the United Nations - we're trying to end the slaughter in Darfur."
Be Too Cool For School
"I don't know, all these new Bears fans, it's like the whole scene has just gentrified. I follow the Texans now."
*
Buffalo at Chicago, Sunday October 8, noon
Da Mangler contacted me following the Bears win to say "I cannot wait for you to pin this (Bears win) on Alexander's foot." Actually, I pin this loss on the Bears playing exceptionally well.
Eight-in-box fails. Two-deep zones fail. Playing in Soldier Field fails. Your only hope is to pressure Grossman. Would that work? We likely won't find out. The Bills rank 11th in sacks.
On the plus side for Buffalo, they also don't turn the ball over very often.Then again, they don't move the ball forward either. Order extra ice for Bills punter Brian Moorman's knee. There is a reason the Bills are 2-2; they simply cannot complete under normal circumstances, and the Bears are simply playing too well to pick against them.
Now to take two Advil for my increasingly piercing headache.
Pick: Chicago minus 11/Over 34 points.
*
For Bears win:
Sugar in the Blue & Orange Kool-Aid: 100%
Recommended sugar in the Blue & Orange Kool-Aid: 95%
*
For more Emery, see the Kool-Aid archive, and the Over/Under archive. He can be contacted at Eric_Emery12345@yahoo.com.
Posted by Beachwood Reporter at 3:22 PM | Permalink
Wicker Park Days [Part III]: Losing the Edge
Of course, Wicker Park, the year I lived there, was hardly what it was a decade earlier when Dave arrived before the tide of gentrification rolled in. Or a decade before that, when the trailblazing artists arrived in the urban wilderness of prostitutes and hypos. It's a fundamental truth of a cutting edge scene that it was better right before you got there - ask anyone - meaning that there's always an ongoing debate about whether a scene is any good at all anymore as it supposedly declines.

The edge is rather elusive. Before the edge is cut there's no certainty that it ever will be, and once it's cut it's too late: It will never be that good again. I suppose maybe there's a split second where it's possible to actually be on the edge - I'm thinking about the early Velvet Underground recording sessions - but in reality the awareness of being a part of something so exceptional is always more of a fantasy, an ideal, than an experience. It's a lot easier to look backwards with any measure of certainty about what it meant than to look laterally and know what it means.

On the other hand, there is a certain palpable feeling in rare times and places when, while no one is sure what exactly is happening, one can be certain that it's worth being a part of. Hunter S. Thompson recalls this feeling in my favorite passage from Fear and Loathing in Las Vegas:
"San Francisco in the middle sixties was a very special time and place to be a part of. Maybe it meant something. Maybe not, in the long run . . . but no explanation, no mix of words or music or memories can touch that sense of knowing that you were here and alive in that corner of time and the world. Whatever it meant . . . . "
It's perfectly consistent, then, that Fear and Loathing was the first play ever performed in Wicker Park's Chopin Theater in 1991, the result of an upstart group of actors and artists working out a deal to get some free space to try something real. (Starring Jeremy Piven, you might be surprised to learn.) That sort of Thompsonian experience is what they were after, and in many ways those artists succeeded in a way that any of us who arrived in the neighborhood later could only bask in. Moreover, it's the chance that the magic still exists that keeps someone like me moving in every month, and in some sense maybe that means the magic does still exist.
* * *
I finally read Neo-Bohemia eight months after I stuck it on my to-read pile last Christmas - six months after I left Wicker Park. I remembered it was there after my friend Meghan - who lives in the Wicker Park/Bucktown vicinity, but out where the rent gets a bit cheaper - asked me if I had read it yet while I visited with her at Earwax Cafe during my visit to Chicago last July. She had been reading it at a different cafe in Wicker Park a few weeks earlier. Meanwhile, as she read, people at the next table were talking about the book, and Meghan overheard one woman mention she knew the guy who wrote it. No surprise - Lloyd must have been around a lot to gather all his anecdotes and case study evidence. Anyway, those folks had no idea Meghan was reading the very book they were talking about, and she declined to bring it up. From an e-mail with Meghan, here's why:
"As for not joining the conversation, it's quite simple. The people discussing Neo-Bohemia seemed to be the exact "hipsters" that Lloyd writes about . . . the essence of Wicker Park. I felt that I would not have anything to contribute to the conversation, even though I was reading the book right then and there. Lloyd mentions that "cultural barrier" between the artists and the yuppies, and I hit that barrier at Filter."
That incident definitely gets to the core of an idea that Lloyd fully engages, as Meghan suggests, namely that of the scene insiders distinguishing themselves from outsiders. As Wicker Park's scene matured, to join the conversation was to be required proving that you belonged in it. Meghan is hardly a yuppie, I should say, being a history teacher and creative enough not to define herself by consumption. Despite that night at Exit, I don't think I'm a yuppie at my core, either, and I'm sensitive enough to care: Damn it, yuppies don't move 1,000 miles away to blow their savings and write a novel about why it's so important to our generation that Bob Dylan went electric on Highway 61 Revisited. But the barrier is nonetheless real; even if you are not a yuppie, you're outside until you can demonstrate otherwise. I felt that with Dave and his friends, as I mentioned. You're culturally guilty until proven innocent, despite whatever egalitarian notions such people might advance in coffee shops.
Thinking back now, I wonder if Dave was more open to including me so quickly because he was already showing signs of being tired with the scene, and was becoming less concerned with maintaining those boundaries. Nine years was enough, he said when he found out our building's new owner would no longer honor the rent agreement he had with the old landlord, the agreement that let him afford even the basement of a building that now finds itself across the street from million-dollar condos. Or maybe Dave was never all that concerned with the boundaries, and really did live there because he had committed the bohemian ideals to heart. To me it's an open question.
In either case, why would such people move to this neighborhood in the first place? Lloyd's central point in Neo-Bohemia, I'd suggest, turns on the observation that Wicker Park's residents were trying to rebel, and that their particular style of rebellion was to treat their lives like art. To make a statement - to express and invoke emotions in others - via their persona. To sacrifice comfort and security, which is to say yuppiness, for vibrancy.
So, what happened? If that's the sort of community attitude that materialized and attracted people to Wicker Park in the first place, inasmuch as that vibrancy is still there, that's the sort of attitude that brought me there over a dozen years later. True, gentrification happened, so maybe the spirit is harder to find, but that can't be all of it . . . can it?
*
Tomorrow: Rock over London, Rock on Chicago.
*
Ex-Chicagoan Joel C. Boehm lives and studies law in Austin, Texas. He still maintains a website called Agony & Ivy about, mostly, the Cubs. He has very recently completed his first novel, Just Drive South, and is seeking to publish it. He can be contacted at jcb@agonyandivy.com.
Posted by Beachwood Reporter at 9:36 AM | Permalink
The [Wednesday] Papers
It's almost as if the Sun-Times is suddenly on a suicide mission.
EDITOR'S NOTE: Sorry, the previous Tribune "contrast" link for today's paper actually shows a year-old paper. I've replaced that link with the usual source link, but the page isn't showing up there either, at least not of this posting. A description of the Trib's front page follows below though.
(The best-looking tab in the city, by the way, is this one.)
Tab Tittle
RedEye breaks new ground! Later this week, men who leave the toilet seat up.
Tab Tattle
If you can find any news in the Sun-Times today, let me know. Editor-in-Chief Michael Cooke put the Hastert story on front page prematurely on Monday, when he still had the Bears and Cubs to play around with. Now the paper has just given up, relying on short wire pieces to cover the biggest story in the country right now, and one that could bring down Illinois's very own Speaker of the House.
The paper did assign a reporter, though, to cover the local "star" who has a bit part in an upcoming movie but hasn't gone Hollywood. And another to sit with a bunch of high school kids to watch Friday Night Lights. And it was impressed enough with a Star Newspapers story out of Richton Park about a dentist's office that also offers spa services to give it a full page.
It just goes to show you that tracking how many young people read newspapers is no measure of how many young people are interested in news.
Meanwhile, on the Tribune's front page: Hastert under fire, North Korea planning a nuclear test, the Dow Jones hitting a record high (and the Tribune admirably pointing out the "many left behind" in the economic surge, a proposed private express rail from the Loop to the airports, and a proposed $100 million performing arts center at the University of Chicago.
Great week for the Trib, terrible week for the Sun-Times. And as losers, they aren't even lovable.
Daley Dose
The mayor has come out in favor of covering up for politicians who have online sex with teens while sponsoring legislation to prevent predators from having online sex with teens.
"If you took the impropriety of every congressman and senator in Washington, D.C. [as an excuse to demand resignations], I don't think anybody would be left," Daley said. "[Hastert]'s been very fair to the city of Chicago."
Junior Mint
John Kass seems impressed with Jesse Jackson Jr. today.
"Jackson's litany continues: The high cost of maintenance contracts at the ridiculously expensive Millennium Park; City Hall's costly midnight destruction of Meigs Field; the $40 million per year Hired Truck scandal; the $100 million in taxpayer money in affirmative-action contracts to the mayor's white drinking buddies, the Duffs. And that doesn't even begin to cover what the federal grand juries are working on these days.
"'I think the city's broke,' Jackson said. 'And it's hidden behind the myth of what the mayor has done to beautify the city.'
"He wonders whether the Chicago media - so stern in spanking the Stroger family for political patronage abuse in Cook County government - will treat Daley with the same vigor during his re-election drive.
"'The answer we consistently hear is: But the city is beautiful. So it's Mr. Stroger's own fault that the county doesn't look beautiful,' Jackson said with a sarcastic smile. 'He should have planted more flowers and more trees, and then [the media] should ignore what's happening in the county.'
"What about Daley lately sounding like a black preacher, voice rising, finger pointing, a Mayor Soul Man if you will?
"'On one level, it's laughable,' Jackson said. 'On another level, it's smart politics.'
"Jackson's smart too. We might even get to see how smart he really is."
From the Desk of Neil Steinberg
The deep and politically astute Steinberg, on the other hand, doesn't think Jackson is very smart. But then, today he writes about how untroubled he is by his lazy political ignorance.
Trib Tech Trouble
From the latest edition (not yet linkable) of The May Report, a tech e-mail newsletter written and published by Ron May:
"Eric Gwinn (egwinn@tribune.com) called me last Friday and he is working on an article for this Thursday's Tempo section. He is the personal computer tech reporter the Trib. 45 years old. 16 years there. He and I had a great conversation for almost an hour and he dropped a bombshell on me. After discussing all the usual stuff and I educated him on the lay of the land in the tech world, he told me that the thinks one of the main reasons Chicago lags other cities in technology is The Chicago Tribune! He told me that I can print that. His point is that the business section is not focused on the local scene. I agree, of course. The Sun-Times, to its credit, does much more on the local scene. Eric wants to wage a war within the Trib on this issue. He wants to start writing about the tech scene (and he knows about things like BARCamp and TechCocktail) and in so doing he wants the business section folks to get ticked off, and start getting territorial. He wants them to come in and try to take it away from him. That is a real insight into how corporations really work: it is all about turf."
Hello, Noonan
"We are talking past each other, the left and the right in America," Peggy Noonan writes, in a Wall Street Journal passage approvingly excerpted on the Tribune editorial page today. "Which is odd, since all half the country does is talk. (The other half puts roofs on houses.)"
Because blue-collar workers have no political thoughts.
Numbers Games
Both papers report today that the denial of a sidewalk cafe permit for the Congress Hotel to allow outdoor dining for the next two months will force the layoffs of 25 workers. Neither paper questioned this figure, helpfully supplied by hotel management.
Both papers report today that reported "criminal incidents" are down 30 percent and "narcotics-related crime" is down 60 percent in neighborhoods with blue-light surveillance cameras. Neither paper questioned these figures, helpfully supplied by the police department.
Both papers continue to report lost prestige and credibility amidst hemorraghing circulation. Neither paper questions these figures, helpfully supplied by the public.
Hustlin' Hastert
Dennis Hastert has time for Rush Limbaugh, but not Carol Marin.
Cub Flub
The Florida Marlins fired Joe Girardi on Tuesday and hired Atlanta Braves third-base coach Fredi Gonzalez. "We knew Fredi was our guy, and we wanted to beat our competition to him," Marlins general manager Larry Beinfest said at a news conference. "Interviewing while you have a sitting manager probably isn't the greatest thing, but we went through proper channels with the commissioner's office and the Braves."
Meanwhile, Cubs GM Jim Hendry is just starting his managerial search because he thought it would've been disrespectful to Dusty Baker to a) have fired him in mid-season and begun planning for next year instead of perpetrating a charade and to b) hurt his feelings by starting to interview candidates while he was still here.
Hendry could have already interviewed Lou Piniella, Bob Brenly, and even Joe Girardi, given Beinfest's position, and made his hire.
But the Marlins had a plan. They were ready to go. That's why they have won two World Series' despite being a crappy organization. The Cubs just have a crappy organization.
Beachwood Poll
The biggest laughingstock in town is . . .
A) The Sun-Times
B) The City Council
C) The Cubs
Send in your vote through the Tip Line.
The Beachwood Tip Line: A diamond star halo.
Posted by Beachwood Reporter at 7:39 AM | Permalink
Over/Under
There is a battle between good and evil going on. When the Jets lost last week, for example, Chicagoans cheered. New York is evil, and we Chicagoans enjoy watching them suffer. On the other hand, both New York teams making the baseball playoffs was enough to make Chicago baseball fans question - again - the existence of of good (and God) itself. Rooting for the Yankees is like rooting for Satan. Rooting for Satan has its benefits, since you do start out with an edge and he's pretty good against the spread. Clearly, my Christian God still holds a seat at His table, since my record this week isn't much better than usual (2-4). Grace be to God. If there was a God, the Packers score from the 1-yard line late to hit the over.
Talking about the battle between good and evil, last week on football Sunday, CBS teased us with promises of Condi's humanity, and this week Bob Woodward's interview showed her in a different light.
According to Woodward, intelligence officials approached Condi in July 2001 with an urgent appeal that a terrorist attack was in the offing. Allegedly, Condi blew them off. Heck, who doesn't do that at work? Who wants to be bothered the pencil pusher Frank from Accounting. Frank comes to your desk with a sense of importance, harping on useless facts and all sorts of details. Have you met anybody from Accounting with fresh breath or basic diplomatic skills? Intelligence folks are like that too. Condi only did what any of us would do.
Therefore, I announce my plan to strengthen our nation's security. All intelligence lackeys receive breath mints and a barely socially acceptable joke to open briefings with. For this administration, I recommend something that starts out "The Great Leader of the Free World, an Arab, and a gay person walks into a bar . . . " and ends with ". . . and Karl Rove said to the Sodomite, 'You call that a weapon of mass destruction?'"
Did I sell my soul to Satan for this week's picks? Here are my over/under- hyped games of the week.
Over-Hyped: Dallas at Philadelphia, Sunday October 8, 3:15 PM
Last week, as both stories broke, CNN chose the TO "Did he try to commit suicide?" story over the school shooting in Colorado. In other words, this network followed somebody who unsuccessfully killed one person (himself) over somebody killing multiple people. And we scoff the Romans for the Coliseum.
Really, the worst game of the week is BUF/CHI, but since we live in Chicago, you cannot insult the Bears. It's like farting in church. I'm sure ESPN will spend their requisite 120 hours talking about TO and his return to Philly. So save yourself the trouble before you try mixing supplements with painkillers.
Pick: Philadelphia minus 2.5 points/Under 43 points.
Under Hyped Game: Pittsburgh at San Diego, Sunday, October 8, 7:15 PM
Madden will be doing this game. In preparation, I came across his previously released Trapper Keeper:
John loves Emmitt Smith
John Madden loves Brett Favre
John Madden loves Brett Favre 4-ever
John loves Brett and likes Hines Ward
John likes Rex?!?!?!
Madden may have jilted Ward for Grossman, but no matter. The Steelers play well after bye weeks and when they need to win. Remember that big game Marty Schottenheimer won? Exactly. Expect some hitting and an exciting finish. Perhaps John's love for Hines wills the Steelers to victory.
Pick: Pittsburgh plus 3 points/Over 36.5 points.
*
For more Emery, see the Kool-Aid archive, and the Over/Under archive. He can be contacted at Eric_Emery12345@yahoo.com.
Posted by Beachwood Reporter at 5:36 AM | Permalink
What I Watched Last Night
Alright, let me get this straight: A Republican congressman from Florida is an online pedophile. He works in the Republican House in the Republican Congress under a Republican President. Somehow this
is the Democrats' fault. It is a damn good thing I am not a political pundit these days because I would be banished from the brethren for not holding this opinion.

Everywhere on the cable news channels last night, theDemocrats were being accused of releasing these e-mail conversations for political purposes. True or not, what about the Republicans who sat on them? How have they in some way lost all responsibility for this problem?
I spent some time in politics and learned a few things about the democratic process. One was that in the days leading up to an election, all the dirt will fall out - not weeks. A message to the politicos out there: No one in the America cares about the election in four weeks. Why, you ask? Because it is four weeks away.
I worked on a presidential campaign for months and thought that everyone in America was paying attention to the polls weeks and even months out. It was only when I finally left the campaign life and read something other than politicalwire.com that I realized no else cared.
It is laughable to think that Democrats would sit on this gem of a story. I mean, look at it from the standpoint of a regular person. A man in power is masturbating with a young man over the Internet. This means that this guy is gay or at least has gay tendencies. Now, realize that this gay man is a Republican, the party infamous for intolerance of the gay lifestyle and the leader of family values. There are so many oxymorons in this story that faulting the Democrats seems perfectly reasonable - until you rejoin Reality.
What you are seeing is a central truth to politics: They all lie. And when caught, they blame someone else. And then a lesser entity is fired as a sacrifice to the power structure.
So now the Speaker of the House, our very own Denny Hastert, is blaming the Democrats for sitting on the story until now. See? Lie - "I didn't know"; blame - "It's the Democrats"; fire - congressman from Florida loses his job.

Let's try another. Lie - "There are WMD in Iraq"; blame - faulty intelligence; fire - Colin Powell. Another one. Lie - "Brownie is doing a heckuva job"; blame - FEMA and local officials; fire - Brownie gets canned. Another! Lie -"I did not have sexual relations with that woman"; blame - no one but himself and apologizes; fire - Clinton wins re-election.
Aha! You can get away with lying because that is what politicians do. But the American people want pols to take responsibility for their lies. Then no one has to be fired. Except maybe the pundits.

Posted by Beachwood Reporter at 5:09 AM | Permalink
October 3, 2006
Wicker Park Days [Part II]: Art, Commerce & Phyllis' Musical Inn
My recollections of those early days in Wicker Park are at the heart of what is both a success and a flaw in Richard Lloyd's treatment of the neighborhood in Neo-Bohemia: Art and Commerce in the Postindustrial City. It's a sociology book, written as a dissertation. As such, it cites lots of (presumably) well-known studies and conclusions by other sociologists. Some are more familiar to the general readership than others, like Richard Florida's The Rise of the Creative Class and David Brooks's Bobos in Paradise.
Lloyd's work compares dozens of these sociological theories and analyzes competing trends based on evidence collected in Wicker Park. But it's no accident that Lloyd begins his book by recounting his first Wicker Park experience, one of Veruca Salt's earliest shows at Phyllis' Musical Inn, in 1993. Asserting something of one's own personality onto the case is a very Wicker Park-ian thing to do. Lloyd's account is something of a hybrid, then, telling the story of the forest of the post-industrial economy by giving the stories of some trees.
And Wicker Park has had some interesting trees, even in its successive gentrified states. My friend Meg, a girl I knew from a ways back, was living just a couple of blocks away from me near Division Street, I discovered running into her at Gold Star one evening. Not only that, but she was organizing a mud wrestling party at an abandoned warehouse way out west on Grand Avenue. (That one deserves its own story.) Dave's friend Kenny was from Cambodia, and when I'd see him around, he always had a story ready about his latest escape from trouble with The Man. Then there was Jessica, an art student living in the other apartment in our building, obsessively listening to Yoshimi Battles the Pink Robots for days on end, slaving over the Jell-O mold installations she was preparing for a photography series. And so on.

All of these characters who intersected my Wicker Park life that year are entirely consistent with the characters Lloyd describes - his neo-bohemians. The term is drawn from bohemian traditions going back to Paris and later Greenwich Village, encompassing starving artists and their extended counter-cultural communities. Counter, that is, to the bourgeoisie, which in its latest incarnation means "soulless yuppies," a term that Lloyd presents to us in his introduction. The "neo" comes in the fact that the new bohemian model "plays a necessarily novel role in enhancing the interests of postindustrial capitalist enterprises, especially property speculation of various sorts, entertainment provision, and new media production." In other words, there's money to be made when these new bohemians are on to something ephemeral yet saleable that consumers crave.
I was certainly something of a yuppie, I should admit up front, at least in one of my personas. A girl studying at Columbia College whom I dated for a while described me coming home from work one evening as looking like a Mormon Boy Scout. I gather she meant that I was clean cut and somehow wholesome looking. Of course, I'm neither Mormon nor a Boy Scout, but there was one Friday evening a brief beer at the Artful Dodger turned into the DJ convincing my friend and me to go to Exit on North Avenue with him . . . and if you've ever been to Exit, especially upstairs where patrons ardently pursue proving the argument that industrial music is not dead and therefore one should dress in leather clothes with lots of metal studded everywhere, while intensely pounding the chain link fence caging the dance floor, well then you know that my business casual Friday work clothes put me well out of place. At least if I'd had YUPPIE tattooed on my forehead I'd have been a standard deviation closer to the average number of tattoos visible that night.
Lloyd's success is in identifying the connection between inevitable conversations among characters like Dave, Kenny, Jessica, and the Exit crowd to the fuel they provide to their participants, and the larger - even global - post-industrial creative economy that the climate ends up supporting. His failure, largely owing to the context in which he writes, is that he can't describe those conversations any better than "interactions that fostered a sense of community, and opportunities for mutual support and collaboration among aspiring cultural producers," as he states in his fifth chapter, "Living Like an Artist." That stuff about aspiring cultural producers is true; it's also true that they were art-flavored bullshit sessions.
Maybe it's a fair point to say that it's much more important that the conversations happened at all, since the conversations themselves were almost always arbitrary and usually unimportant, which is not to say insignificant. Maybe it's the fact that aspiring cultural producers were able to commune with each other and with the neighborhood that matters. But when Lloyd occasionally veers into the narrative voice, I found myself wishing for a lot more of that and a lot less of the footnotes, ten-cent words and other academic obfuscations.
Still, looking back, I have to ask: Why, even at Exit that night, do I still think that I belonged in those conversations? What is it that's unique about a place like Wicker Park that continues to attract people like me?
*
Tomorrow: Fear and loathing in gentrifying Wicker Park.
*
Ex-Chicagoan Joel C. Boehm lives and studies law in Austin, Texas. He still maintains Agony & Ivy , a website mostly about the Cubs. He has very recently completed his first novel, Just Drive South, and is seeking to publish it. He can be contacted at jcb@agonyandivy.com.
Posted by Beachwood Reporter at 10:20 AM | Permalink
What I Watched Last Night
All my coaches in high school taught me to never give up, but Monday night TV has gotten the best of me. I'm just not sure I can continue submitting Tuesday columns based on the previous night's television selections because they are that bad. Monday nights suck.

I searched all night last night looking for something worthy to occupy my time. I found Monday Night Football to be a bore again. The metal working shows on Discovery are still as predictable as they were three years ago when they started. Animal Planet even let me down with a tribute to the Crocodile Hunter. Great entertainer, Steve Irwin. Just a little too much on a Monday night for
me; I like to ease into my week of television-watching.
I even tried cable access; found nothing.
I tried the news channels - there is always heaps of material there - but I didn't feel like writing about a pedophile. I even checked out the Spanish networks, but the subject matter was a bit too sexual for a Tuesday morning.
USA replayed NBC's Heroes; I reviewed that flop of a show last week. Seinfeld treated me to a couple fun episodes but reviewing that is like a band covering a Beatles song.

The last time I had this kind of breakdown I turned it into a self-examination of why I write, and came to the conclusion it was for the betterment of the readers. Today, I honestly don't see it. If someone else wants to write the Tuesday column, feel free.
Someday I will write a Monday column again, but television has let me down for over two months now. I hate to let down my coaches; they would be so ashamed of my lack of hustle. Although tonight was a disappointment on the television, I did read a great article in Popular Mechanics on my couch. After finishing this article I will now be building a two-and-a-half foot high trebuchet next Monday. There was also an article on how to build a potato gun. There you have it - television has made this pacifist into a warmonger, although a vegan one.
Which means we can blame the recent increase in the color-coded threat level on the lack of Monday night television programming.
Posted by Beachwood Reporter at 10:18 AM | Permalink
The [Tuesday] Papers
This is just sad to watch.
The immediate decline of the Sun-Times under the return of Michael Cooke to the editorship is not only embarrassing, but effective in doing what its competitor finds so hard to do for itself: Making the Tribune look like a damn good newspaper.

Just compare today's front pages - and for the sake of this discussion, discount the myriad design flaws of a Sun-Times getting not only stupider by the day, but uglier. The big story at The Bright One? "EXCLUSIVE: Children & the Net: State Must Do More To Protect Kids From Online Sex Predators, Blagojevich and Topinka Say."
Candidates vow to protect the children! Only in the Sun-Times! Stop the presses!
Of course, the gubernatorial candidates had a debate last night and that didn't make the front page. Instead, we get fantasy plans for Internet police squads on an issue that has nothing to do with this election. Not only that, it appears that Gov. Blagojevich's people peddled their plan to the paper, which then got a response from Judy Baar Topinka, and that's their exclusive.
If you can stomach it, let's move on. "The Bad News? It Could Get Worse" the paper blares about the Cubs. I don't' know what that really means because the Cubs finished with the worst record in the National League, but it is the Cubs. But the paper never tells us how it could get worse. Maybe a better idea would have been a photo of Dusty Baker leaving town, or of the leading candidates for his old job - you know, the day's news.
Oh, what's this over here? "Attention! Chicago Fat Cats . . . We're Gonna Get You!" Well, this could be good. The Sun-Times investigative reporters are going to embarrass some rich people.
Um, no. It's a call deep inside the paper for photos of your "chubbie kitties." What is this, the Jefferson High Bugle?
To make matters worse, the Tribune's front page today is pretty much a perfect mix of stories, images, and graphic elements. The governor's debate; the horrific shooting at an Amish school (that didn't make the Sun-Times front page); Dusty Baker; an advance in the congressional sex scandal that the Sun-Times plastered on its front page on Monday with war-size headlines and today falls to a couple wire stories on page 24; and an important story about rising housing costs that puts Chicago second in the nation in the dubious rankings. You know - news.
At least the Cubs clean house every few years. If only the Sun-Times had a similar commitment to pretending not to be such losers.
Another Detroit
Cities with the highest jumps in median monthly home ownership costs, 2000 - 2005:
1. Detroit: up 24.1 percent.
2. Chicago: up 21.7 percent.
3. San Francisco: up 19.6 percent.
New Chicago
Toots is being replaced by a mini-mall. Big Tony's was replaced by the Beachwood Commons condos. Lakeshore East is "a lost opportunity . . . oddly quite and sterile." Neighborhood intimacy is vanishing. Is this the Chicago we really want to live in? The destruction of the neighborhood fabric that has made the city such an attractive place to live in favor of transient yuppies and their attendant bad taste living in shoddy condos?
The upcoming mayoral campaign will be dominated by talk of corruption and ethics reform, as it should be, but what we won't hear about, unfortunately, is just what kind of city the candidates want us to live in.
Old Chicago
From an Onion A.V. Club interview of Tortoise's Dan Bittney:
AVC: How did Chicago affect the band's beginning?
DB: I think it's pretty profound. Chicago was always a big city, but it wasn't pimped-out. It was super-cheap - there were these huge apartments for like $270. You could maintain a lifestyle by working three days a week. And there were like 15 places to play where you could set up a show with a phone call."
Mayor's Media
The local media continues the fiction that the mayor hasn't decided whether to run for re-election, even as they write stories about the mayor's new campaign manager - and despite both having previously published stories attributed to sources confirming the mayor is putting a campaign in place.
On Saturday, the Tribune reported that Chicago Housing Authority Terry Peterson "resigned last month amid whispers inside City Hall that he would manage Mayor Richard Daley's re-election bid. With Daley yet to announce his intentions, Peterson was reserved about that possibility, saying he was entertaining 'a couple of offers.'"
Apparently those were offers of where he wanted his desk in the new campaign office. This morning, Fran Spielman purveys the mayor's spin that he hasn't decided whether to run even as she writes that his campaign manager getting down to business. "I don't believe the mayor would have had me come over here just to waste time doing this," Peterson told her.
But to the local press corps, it's not true until the mayor says it is.
Invisible Justice League
Wait . . . the city has an ethics board? With a chief who makes $106,980 a year? Who is appointed by the mayor? I guess there is transparency in government.
Rice Cakes
In the Sun-Times, you get Condi Rice denying she met with intelligence officials in July 2001 and was warned of an impending terrorist attack. In the Tribune, you get a New York Times excerpt poking holes in Rice's denial. In The New York Times, you get the full story.
Perfect Fit
"Frist Says Taliban Can't Be Defeated."
So George W. Bush will leave office at least 0-2.
In other news, "Bush On Short List For Next Cubs President."
Ice Man
"Each time [Cook County] Commissioners Mike Quigley and Forrest Claypool tried questioning the impact of unqualified hires padding the payroll, Commissioner Jerry Butler, chairing the meeting, stopped them," the Sun-Times's Steve Patterson reports.
It's almost as good as Todd Stroger pledging to restore trust in Cook County government last week and then ducking behind a curtain and running from questions. Had enough?
From the Desk of Mary Mitchell
More reasons why she thinks Neil Steinberg is an idiot.
These Old Cubs
Grace, Sutcliffe, and Stone. My plan is working. Except for the Jim Hendry part.
Cubs Flubs
Hendry didn't know until Monday morning that Andy MacPhail was going to resign as Cubs president, even though the decision had been made in July. John McDonough didn't know until he was going to replace MacPhail until a week or so ago. Hendry is only starting on his search for a new manager today, even though Dusty Baker's fate was sealed long ago. So, in other words, instead of getting going on rebuilding the franchise at the soonest possible date, these guys dithered out of "respect" for each other - and disrespect for the long-suffering fans who make their jobs possible. It's almost enough to make someone a White Sox fan.
Almost.
Same Old Cubs
Billy Beane and Terry Ryan would never re-sign a player like Aramis Ramirez. Hendry's problem is the same as Baker's - they are old-school guys who haven't kept up with the game. Beane and Ryan begin the playoffs today.
Wicker Park Days
Our series continues.
Can Kruesi
"The agency's president spins out grandiose visions of a new Circle Line and below-grade busways but can't make the trains run on time," opines Crain's Chicago Business. Meanwhile, he blows hundreds of millions on an ill-conceived 'super station' at Block 37 and tries to sneak through secret pension sweeteners for himself and other top brass."
The Ebert Effect
Missing Ebert.
The Wal-Mart Effect
We live in a town where the mayor accuses people who think this is a problem of being racists - and gets away with it.
The Beachwood Tip Line: Shop and compare.
Posted by Beachwood Reporter at 8:50 AM | Permalink
Starbucks City
Starbucks announced last week that it planned to double the number of its stores in America; Chicago is line for at least 250 more locations. That's right - 250. More. Starbucks.
Where will they go? A Beachwood analysis of sophisticated caffeine-use mapping software, integrated into an Excel spreadsheet of current city zoning designations, parsed with data gleaned from company financial reports and aldermanic campaign disclosure statements, has yielded an answer. Welcome to Starbucks City, Chicago-style.
1 - 10. Terminal 5 at O'Hare airport becomes The International Starbucks Terminal.
11 - 12. The big freaky face fountains will now spout Starbucks.
13. Macy's bought by Starbucks; store renamed.
14. Starbucks wins vending contract at Soldier Field to serve new upscale fans.
15. Starbucks at Sea floating store on Lake Michigan.
16 - 45. Maxwell Street Market becomes Starbucks Street Market.
46. Starbucks coffee carts on CTA trains. That way riders won't know who's just horribly scalded and who got burns from subway fires.
47. Tired of the concessions competition from the elotes carts, Starbucks launches their own "caffelotes" carts featuring corn on the cob with a chai-mocha-latte mayonaisse.
48 - 85. Four words: Block. Thirty. Seven. Starbucks.
86 - 91. Starbucks erects tasteful "grieving kiosks" in Chicago's historic cemeteries for the winter months. Includes a "buy one for yourself, get a free one for the dead person" deal.
92 - 142. Tribune newsroom, to wake them up.
143. Cubs dugout, to wake them up.
144. Starbuckingham Fountain.
145. Starbucks Sue at the Field.
146. Starbucks Central Station.
147. Bribes now acceptable in Star Bucks.
148. "Streetwise & Starbucks" campaign launched.
149. Starbucks security kiosks at the airports. Plenty of time for a Venti.
150 - 152. Mega Starbucks stores in wards whose aldermen flip-flopped to support the mayor's veto of the big-box ordinance.
153. Foie Starbucks. Customers are force-fed lattes until their kidneys explode. Sizes: Tall, Venti, Grande, and Foie Grande.
154. The Bean renamed The Colombia Narino Supremo Bean, Only At Starbucks.
155. In Todd Stroger's office. A lot of sucking going on there already.
156. Zoning change requires every new condo building to come with its own Starbucks. And vice versa.
157. New advertising campaign featuring Mike Ditka: Starbucks has been shown to combat balding, obesity, diabetes and erectile dysfunction . . . ask your doctor today!
158. Washington Mutual offers free Starbucks franchise with every new home-equity loan. And free checking.
159. Creepy-ass Harry Caray statue in front of Wrigley Field spews espresso from his outstretched hand; steamed milk flows from the dessicated demon-child faces clustered around his knees.
160. Water Department switches from heroin to cappuccino.
161. Honorary Fred Hampton Frappaccino Way
162. I-Passacinnos.
163. "Virgin Mary" on the Fullerton underpass morphs into Starbucks logo.
164. Tall Transmochas at the Admiral.
165. Garfield Park Conservatory Coffee, served in glass-blown mugs.
166. Police Hot Spot Starbucks Squadrols.
167. In R. Kelly's closet.
168. City salt trucks replaced with scalding hot coffee trucks. Followed immediately by sugar and half-and-half trucks.
169. City to redesignate Grand Avenue as Venti Avenue.
170 - 224. Decades-old tip jars replaced by Starbucks counter models in aldermanic offices.
225 - 249. Police stations provided with free Starbucks house blend for serving to/throwing in the faces of suspects.
250. Mayor Daley replaced by espresso machine for City Hall press conferences.
- Scott Gordon, Natasha Julius, Steve Rhodes, Tim Willette
Posted by Beachwood Reporter at 7:39 AM | Permalink
The Magic Bullet
It's got the ease of microwave food, but lets you pretend you're a real cook.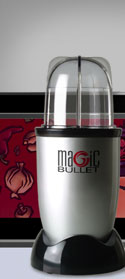 What It Is: A 17-piece system of plastic doo-dads that all hook into the same upside-down food processor. It blends, chops, and even grinds coffee.
Description: If this infomercial is any indication, it's like being locked in a regally stocked kitchen with a cookbook, a crack rock, and magical powers. Actually, that cookbook comes with the product and those magical powers mostly involve chopping and/or blending stuff really fast.
Quote: "The Magic Bullet takes up no more space on your countertop than a regular coffee cup!" or "[It's] the personal, versatile countertop magician!"
Shills: An unnamed yuppie couple going apeshit for the benefit of six friends, demonstrating just how many personalized breakfasts, snacks, lunches, and desserts they can deliver in one short morning. As confident as they seem, I'm betting the host couple is trying desperately to make up for something. Perhaps trying too hard to sell them other shit on previous occasions. Still, it's no ordinary cook-a-thon: it's a Bullet Bash!
Shill dynamic: The husband is definitely the culinary ringleader here. Not that the wife isn't just as zealous, but her only slightly Americanized British Hubby has that extra huckster's edge, mixing the jolly pleas of an older Paul McCartney with the loathsome confidence of David Brent, complete with the sly "yeah?" slipped in every time he's made a point.
Set and costumes: A modernized kitchen with a generous marble bar - because you can't have a Bullet Bash without forcing lots of people to watch you cook more while they eat. It's like Bennihana for cheap jerks. Except for a couple of shaggy friends (like a hung-over fellow in a used-car-salesman sport coat), the dress is a bit bright, but otherwise normal yups-at-leisure wear.
Politics: Isolationist. The Magic Bullet comes with a set of color-coded mugs and small mixing cups that double as blending vessels. All of your guests can have their own smoothies, without fear of getting bits of other people's smoothies, because their smoothies were made right in their mugs. And most of the cups used to make sauces are just the right size for personal servings - no more, no less. Forget about enhancing conversation through shared flavor experiences - all eyes on the Bullet!
Cost: $99.99
Dubious Backstory: From manufacturer Homeland Housewares, LLC: "By taking the time to figure out everything that is 'good' about the currently available housewares products on the market and then focusing on ways to improve them, we can offer you products that are of good quality, of good value and that live up to our ultimate mission: To make your life easier, at home. Each and every day."
Gimmick: The host couple use their Magic Bullet system to mix up omelets, smoothies, and muffin mixes--and even mix up a crowd-pleasing salsa. Once their guests get curious, the demonstration becomes even more deliberate, and they begin using their Bullet to chop up garlic, onions, jalapenos, chicken salad, alfredo sauce and pesto sauce and are never once shown cleaning the operating ingredients. Then on to a "delicious, fluffy" chocolate mousse. "It tastes delicious," says Hubby, but I don't see him touching it. That's because it probably tastes like garlic. The Bullet comes with two blades, but both husband and wife are cooking like psychopaths. Let's hope they're not that cavalier when they fix up some Boulevard Bellinis before moving on to the chicken and rice baby food.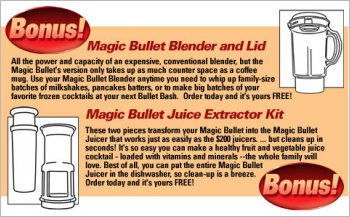 Bonus Gimmick: Just when you think you're going to miss your old blender, they spring it on you that the Magic Bullet comes with a traditional blender cup. Which also turns into a juicer.
Extra Bonus Gimmick: The chicken salad is made "in less time than it takes to toast the bread!" - it's a "six-second lunch," the man of the house proclaims.
Gimmick Lacking: There's nothing heroic about the Magic Bullet; the harshest treatment it endures is getting microwaved. Sure, Hubby's a blowhard, but it's difficult to argue with his practicality--and he knows it. Don't like the Magic Bullet? Well, fuck you, because Hubby just made a beautiful pesto pasta and he barely lifted a finger to do it. Now shut up and eat.
Evaluation: Sure, you can make this all in just minutes, but who the hell needs to, outside the restaurant industry and/or "my dinner party can beat the hell out of your dinner party" set? Clearly, it's just a way for lazy people to be even lazier and prepare their meals without the added hassle of plugging in a few more appliances or looking up recipes. Which really just means it's microwave food with the illusion of culinary effort. Plus, you can take in all the hypnotic tedium of this infomercial with the willfully brutal mangle-ups and parodies available on YouTube.
Rating: 3
- Scott Gordon
Visit the Infomercial Reviews catalog.
Posted by Natasha Julius at 1:18 AM | Permalink
October 2, 2006
Wicker Park Days [Part I]: Beach & Paulina
The first person I met by the time I arrived in Wicker Park in 2004 lived in the garden apartment of my building. Garden apartment being Realtor spin for the basement hovel in our three-flat, wood-frame house one address down from the intersection of Beach and Paulina in that Near West Side neighborhood of Chicago. Person being a polite term for wild-eyed, wild-haired beatnik Dave.
I joke, of course. I grew to like Dave quite a bit that year I lived upstairs, and we became friends. My roommate and I were just slightly taken aback by those glassy eyes wandering behind plastic-framed glasses with only one side piece, and with his thin frame and long tangled hair sticking up so that he kind of resembled a tree. Where the other side of his glasses should have started there was only a thick wad of masking tape holding in the lens. It would not have been inconsistent had his gray t-shirt been put on backwards absentmindedly as he ascended from his fog to greet us when we moved in.
"Wicker Park, here we go," I thought.



Its reputation precedes it, a neighborhood with presence and vibe and a faster unique pulse than most corners of the world. Eclecticism is the rule. High Fidelity is the cultural signpost I usually invoke to explain where I lived in Chicago to people who aren't familiar with it, although the movie doesn't even begin to capture the range of characters who congregated in the neighborhood's cafes and bars. Past the movie, where I live now I might say, "Wicker Park is to Chicago what Austin is to Texas." That usually gets it pretty close, anyway.
I would describe Dave as a beatnik rather than a hippie, although I admit that there is plenty of overlap. The distinctions are drawn on the lines of jazz, Sonic Youth, and art. The overlap involves wine, drugs, and general attitude towards The Man - and especially working for The Man.
Sonic Youth, in fact, provided my entree into Dave's world. I asked casually what he was up to one night as he sat on our steps smoking a cigarette - "Just hanging out," he said - and I told him I was heading over to the Vic for a show. Dave was going to see Sonic Youth at the Vic a few weeks later. I had been playing their latest CD, Sonic Nurse, somewhat obsessively. We bonded. Apparently I was the first person living in the upstairs apartment that could - or at least would - talk about something like Sonic Youth with someone like Dave.
Admittedly, my apartment was much nicer than his. My roommate and I had professional jobs, and with them we had two stories, hardwood floors, new appliances, garage parking, and central air. What we did not have was starving artist credentials. In order to join the conversations with the characters that hung out with Dave, I sensed I had to prove something about my priorities. Having studied and traveled abroad helped, as did the fact that I was literate about music and to a lesser extent, art. Having been a philosophy and English major also helped. The fact that I wrote a lot just because I enjoyed it didn't hurt either. Most of all, it helped that I didn't seem to think I was better than someone like Dave, at least no more than we all thought we were better than everyone else.
Of course there are caveats to anyone's credentials, even for Dave, and they always matter. Dave's mother was something of a reputable artist around Chicago, and lived pretty well up in Evanston. His girlfriend of many years (more of a hippie) sort of supported them with her manager's job at a Starbucks in Park Ridge. Still, it's true that he had forsaken whatever he might have been doing instead to hang out and record his slide guitar through an old mixing board that resembled something from the Bat Cave circa Adam West onto VHS tapes because, he felt, that was the medium that best captured the sound - yes, sound, on VHS - he was trying to create.
There were plenty of nights Dave and I and whomever else stayed up late listening to music and drinking, talking about whatever came up: philosophy, neighborhood happenings, art, whatever. Inevitably music threaded its way through the discussion. Some nights we'd explore the exceptional jukebox down the street at the Beachwood Inn - my treat of course, which was no big deal because beer there was cheap for Chicago and Dave was happy drinking whatever was on special. I could afford it, and he couldn't, but that hardly conferred any special status on me. It's part of the ethos that those who can, pay, and that's that.
One night, as Walter Fydrick prepared a show at the David Leonardis gallery around the corner, he stopped by to talk with Dave and flirt with Dave's friend Ilana. We listened first to Coltrane, I can recall quite vividly. Later, the conversation turned to Johnny Cash. My father has a lot of Johnny Cash records from his youthful days working at a record store in Ohio more than forty years ago. As I mentioned this collection, Dave brought out a record he had bought in a record store in Wyoming. He was moving back to Chicago from Seattle in the early '90s - yes, he was there for some of that Seattle stuff, but whatever, he says - and stopped in Wyoming to visit his sister at college. He ended up spending four days in a record store playing music and talking with the owner. One of the gems he brought back was a rare Sun Records original release, an original Cash record in perfect condition. He said the guy sold it to him for two bucks or something on the last day. I can't remember which record it was for the life of me, but I know I was very, very impressed. Meanwhile Walter talked about art, and art theory; Ilana nodded, starstruck; and we all refilled our glasses with red wine, sitting on makeshift chairs down in the breezeway.
*
Ex-Chicagoan Joel C. Boehm lives and studies law in Austin, Texas. He still maintains Agony & Ivy, a website mostly about the Cubs. Boehm very recently completed his first novel, Just Drive South, and is looking for a publisher. He can be contacted about that, the Cubs, Wicker Park, or anything else but debts owed at jcb@agonyandivy.com.
Posted by Beachwood Reporter at 6:34 PM | Permalink
Life at Work
J. Bird is taking a couple days off to simulate using what an employed person would call "personal days."
So take this opportunity to catch up with the Life at Work archive.
Posted by Beachwood Reporter at 10:55 AM | Permalink
What I Watched Last Night
I was at Memorial Stadium in Lincoln, Nebraska this weekend for a nail-biter of a game between Nebraska and Kansas. Thankfully, Nebraska won in overtime, so I am good spirits. I get back into town to hear that the Bears have won big over the Seahawks and the Cubs are going to fire Dusty soon. How could this weekend get any better?
It did. Thanks to TV.
When I turned on the television set around eleven last night, I was greeted by Gladiator and MTV's True Life: I Have a Summer Share. Gladiator features ancient weaponry and blood and animals and a very simple plot line; this edition ofTrue Life features an egotistical maniac and alcohol. Both show us what not to do with our lives.
Gladiator portrays the life of a man taken away from his family, and his struggle to get back to them even though they are dead. There are insurmountable odds to overcome in his struggle for survival in the rough and tumble world of a Roman gladiator. He has emotional problems stemming from the sell-out job done over on him by the new Emperor of Rome. He could be killed at any moment but his love for his lost family saves him in the end. Blah, blah, blah.
True Life: I Have a Summer share documents the life of a muscular, stereotypical street tough drunk in New Jersey. When I say stereotypical, I mean that he has the "Neyw Jah-see" accent, has multiple tattoos, sports wife-beaters as his club attire, and loves expensive jewelry and cheap cologne. Basically, this is the type of guy who will tell you how much money he has on him within the first five minutes of meeting.
His emotional problems? Plenty. This guy is looking for a mate to share his apparent lavish lifestyle and failing. He is groping everything that moves toward him - the kind of guy at the bar that women refer to as "creepy." He has trust issues too; however, they do not stem from Roman Emperors and their wicked ways.They stem from an unloving and, most likely, alcoholic trophy wife mom who liked her warm vodka more than a warm hug. Obviously this kid wasn't loved enough when he was a kid so he likes to hit on chicks and mess up dudes. Great life choice.
Anyway, this guy has yet to realize that relationships are best not sought-after but have to occur, and therefore, at the end of his "crazy summer" he is alone and crying into a Zima while smoking his menthol cigarette.
The lesson I learned in these two programs is this: Don't waste your time looking for something unrealistic that you will never find. The gladiator was looking for redemption for his dead family and he ended up dying himself. That is no victory. He's dead, so what the hell did that prove? The self-absorbed dingbat in New Jersey is searching for a caring mother, not a girlfriend. That is a whole other issue in itself, and on a Monday morning I'm not up to further exploring the Oedipus Complex.
Now let's just hope the Cubs are searching for a baseball manager, not a daddy.
Posted by Beachwood Reporter at 10:41 AM | Permalink
The [Monday] Papers
Someone resigned in disgrace over the weekend, and his story made the front page of the Sun-Times. The fact that it wasn't Andy MacPhail is just the latest indictment of the return of Michael Cooke to the editorship of the paper.
While the Sun-Times gave over its cover to the "Sex Scandal In Congress" in which Rep. Mark Foley - of Florida - resigned on Friday, it had nary a mention - none, zippo - of the surprise resignation/firing of Cubs president Andy MacPhail.
The Foley story is important - especially in that it may implicate Republican congressional leadership including hometown Speaker of the House Dennis Hastert in a cover-up just weeks before the midterm elections - but it's a story with legs. We'll be hearing a lot about it as it unfolds. The big stories in Chicago today are the Bears win - if only because it was so convincing - and MacPhail's departure.
Cooke apparently doesn't know the difference between a sex story and a sexy story.
The Cubs are sexy. Congress is not.

The Tribune front page, by contrast, managed to place MacPhail's resignation above its nameplate, along with the Dusty Baker quote "I'm gone." Below the nameplate: "Bears Make Statement In Rout." Aside that story, in bolder type signifying the most serious story of the day: "FBI Says Foley Inquiry Started."
Usually I prefer not to get too micro in this column, unless I'm trying to make a larger point. The larger point here is that the return of Cooke to the Sun-Times editorship has already produced a week of almost bizarre covers at the paper; Cooke's return is a return to a misguided and silly attempt at running the tabloid-sized paper as a Tabloid, including a particularly untittilating emphasis on sex, usually of the gawking and misogynistic kind.
On Sunday - Sunday! - the Sun-Times's front page was totally absent of news. The big story: "TV Tonight: Who Will You Be Watching?" The choices: Rex Grossman and the Bears or Eva Longoria and the Desperate Housewives.
Desperation is certainly in the air with a lame cover like that.
Also promoted on Sunday's front page: An "exclusive" with Mike Tyson that turned out to be a blurb of an item that was just about the most inconsequential thing in the entire sports section. But "Fool the Reader" is back at the Sun-Times.
You might think, for example, that staff writer Jim Ritter reported the paper's Hastert story and that the Associated Press merely contributed. This is an old Fool the Reader Cooke gambit - giving a staff byline to what is essentially a wire story. This is how the paper used to cover the war in Iraq - when the paper was the largest of at least the top 20 in the nation to not embed a reporter with U.S. troops because, as now-publisher John Cruickshank explained at the time, the war was better covered from Washington, D.C.
The Sun-Times got a lot stupider with Cooke's return last week; it will give me plenty of material to feast on, true, but I'm not happy about it. It just makes me tired, and I'd rather be writing about a paper transforming itself into a sharp, smart jewel of local reporting and commentary. But you need sharp people at the top for that to happen, not third-rate would-be celebrity tabloid editors.
MacPhail-O-Meter
* According to news reports, it was decided in July that MacPhail would be sent packing. Why wasn't the actual move made then?
* The only mention of Steve Stone I found in the coverage was an aside at the bottom of this Phil Rogers piece. No mentions, though, of the recent sighting of Steve Stone dining with new interim Cubs president John McDonough last week.
* "We have a terrfiic general manager in Jim Hendry," McDonough said. I think he meant, "MacPhail already signed him to an extension so we feel like we're saddled with him because we don't want to replace him and pay two salaries." Because how can the president and the manager of a baseball team be held responsible but not the general manager? You could argue, in fact, that the general manager is most responsible of all, especially one who used to be in charge of player development and scouting.
* "There was a guy walking around in the stands - and I'll say idiot - with a sign saying Bye-Bye Dusty," Cubs relief pitcher Scott Eyre whined. "He didn't mean it in a nice way. I'm sorry, but that's horsecrap."
Earth to Eyre: That guy pays your multi-million dollar salary, and Dusty's too. Let him hold a sign.
* Hendry and Baker were both disturbed by a Sun-Times graphic on Saturday superimposing Baker's face on a piece of toast, according to a nugget buried in a Tribune report. They're right to be upset. Something was missing.
* We'll close out The Dusty & Ozzie Show today.
Your Bears Bandwagon Starter Kit
As seen in Quick Hits.
Wicker Park Days - In Five Parts
Today we start a five-part series about the New Bohemia of Wicker Park, as described by author Richard Lloyd and further distilled by our very own Joel C. Boehm. Appropriately enough, Boehm's series starts at Beach and Paulina. "Some nights we'd explore the exceptional jukebox down the street at the Beachwood Inn - my treat of course, which was no big deal because beer there was cheap for Chicago and Dave was happy drinking whatever was on special," Boehm writes. We hope you enjoy Wicker Park Days. [Part I]: Beach & Paulina.
From the Neil Steinberg School of Deep Thinking
Black people should stop whining.
From the Desk of Mary Mitchell
Neil Steinberg should stop whining.
From the Mary Laney School of Deep Thinking
Moderate Muslims should stop appearing on TV, radio, and in the press disavowing the radicals who have hijacked their religion and write her a letter to prove they exist.
From the Desk of the Beachwood Reporter
Mary Laney should stop writing.
Doth Protest Foie Too Much
"And yet, the Chicago City Council has been pre-occupied with an effort to ban foie gras from the city's restaurants," the Tribune editorial page complains today.
The ban passed with 48 to 1. The pre-occupation only started when the ban went into effect and opponents of the ban became crazed with losing the right to serve or eat a rich man's delicacy made from torturing geese until their internal organs explode. If this is such a waste of time, why don't the aldermen seeking repeal just drop it.
The mayor also escapes blame in the Trib editorial for misplaced priorities; the same mayor who found time to appoint a fashion czar but not a city clerk.
The editorial also blasts Joe Moore for conditions in his ward. I'm neutral on Moore - I haven't studied his record or his ward. But I know offhand there are a lot worse of both in the council. Moore has won re-election three times, but the Tribune bases its editorial in part on walking around the ward and finding dissatisifed residents.
And what if, on its walk around the ward, residents told the Tribune how thrilled they were with their alderman? Talk about sophistry.
Not only that, but I was under the impression that Daley had made the entire city so pretty you wanted to just put it under glass and gaze upon it lovingly forever. If Moore's ward has problems, perhaps the mayor should free up some city services - it's not like those are ever impacted by occasionally challenging the mayor.
Finally, when it comes to priorities, how does the edit page's stance of what a joke the council is - which is certainly true on the whole - square with the paper's weekly aldermanic blowjobs in its Sunday magazine by Rick Kogan, including this one of Joe Moore? Perhaps the newspaper would have more credibility if it got its priorities in order before questioning the priorities of every other institution in town.
Backslapping
The mayor met Vivica Fox, Oprah Winfrey, and Beyoncé Knowles in spearate appareances last week. The Sun-Times thought this was newsworthy, particlarly the hilarious mayoral quote, "Maggie was watching me." Ha ha ha ha ha ha ha ha ha! Stop it, please!
This was also kind of funny: The very last paragraph of the story reports that the mayor was in Washington, D.C. seeking funding for a new CTA line.
The Beachwood Tip Line: Side-splitting.
Posted by Beachwood Reporter at 8:52 AM | Permalink
The Dusty & Ozzie Show [2006]
Welcome to the final installment of The Dusty & Ozzie Show 2006.
When we first set out to track this city's spectacular pair of off-kilter baseball managers, we posited that one was a bullshit artist and the other just spewed bullshit. That indeed turned out to be true. We also set out to determine which was the most unbearable. So how did it turn out?

Well, only one is returning next season, and it would be hard to argue it's the wrong one. While Ozzie's odd and outdated notions of masculinity and democracy, along with a penchant for feuding with everyone who crosses his path, are tiring, he can handle a ballclub, and in the end he took responsibility for the disappointing White Sox season.
Dusty, on the other hand, is the most self-pitying man to spend time in a Chicago baseball dugout. He never genuinely took responsibility for the mess he helped create with his odd and outdated notions about how to build and manage a winning baseball team.
Our only regret is that The Joe G. & Ozzie Show figures to be a bust. Piniella and Brenly have comic foil potential, but we're pretty sure that there will never be another Dusty. For that, we thank him - and hope never to hear from him again.
In review, The Dusty & Ozzie Show of 2006:
Coup d'Ozzie?
"I'm more Venezuelan than Chavez is because I represent Venezuela."
- Sports Illustrated, Feb. 20
[Beachwood Sports Desk Note: Chavez is Hugo Chavez, the democratically-elected president of Venezuela who first won office in a landslide in 1998 and was re-elected in another landslide in 2002. We have not found a poll to support the contention that, had he run, Ozzie would have defeated Chavez.]
Does Dusty Only Imagine Speaking to His Players?
"I've been talking to him all winter, " manager Dusty Baker said [of Todd Walker]. "He knows we've got some competition for that job. Like I said earlier, he's probably the front-runner for that position. It's just a matter of how healthy he is, because at the end of [last season] he had a few health issues. But we've got room for everybody."
Walker insisted he didn't speak to Baker this winter.
"He called, but we kept missing each other," he said.
- Chicago Tribune, Feb. 21
Most of It, Dusty?
Baker said he understands the media have a right to ask about Prior's status, but he's tired of speculation that Prior is injured.
"Most of it, at this point, is pure speculation," Baker said.
- Chicago Tribune, March 7
What Did Dusty Know, And When Did He Know It?
"I won't even look at [the book about Bonds]. There's no reason to."
- Chicago Sun-Times, March 8
"I read a story about [the Bonds book] and was lost," Baker told reporters at Cubs camp Tuesday. "I didn't even know there were that kind of steroids. I have never seen steroids. You've got to be a doctor to keep up with all that stuff. There were some words in there I didn't even understand.
"Everybody saw the physical change [in Bonds]. You didn't know if Barry was lifting weights because he lifts all the time. Not interested? What are you going to do? I'm not a detective. What are you going to do as manager? How can anybody assert that I wasn't interested?"
- Sun-Times, March 8
"Had I known, definitely I would have said something. But I didn't know. Everybody was speculating about a lot of people."
- Sun-Times, March 8
Dustygate
"You don't know until someone gets busted and it's proven they were doing it," Baker said.
(So it would've taken a criminal conviction to know what you must have seen in your own locker room?)
"People are surprised I didn't know, but there are people whose kids are on things that they don't know."
[These aren't your kids, they are your employees.]
"You don't follow a guy home. You don't know what a guy does when he's off work."
(This had everything to do with what Bonds was doing at work.)
"There are signs, but you approach guys . . . I've asked guys and I haven't had one guy tell me 'yes.'"
(And I didn't want to hear 'Yes," because then I could say I didn't know.)
"I never asked (Bonds). I asked other guys. They all said [they hadn't]. I've asked guys for a long period of time."
[But the one player under the most suspicion is the one player you never asked. You asked other, lesser players, though.]
"These are things we teach at my baseball school in Sacramento, trying to get these young kids to stay off drugs."
[Attempt to deflect this line of inquiry.]
"No, I never asked Barry. If you've ever been around Barry, Barry is his own man. Not sometimes--but all the time."
[t's not like I was the manager or anything.]
- Tribune, March 9
- bracketed comments mine
From Dusty's Vault
Rick Telander recalls some Classic Dusty:
"Baker, of course, had no inkling Bonds or anyone anywhere might have been using steroids back in the late 1990s. It makes me chuckle, recalling Baker's response a couple years back when I asked him about Sammy Sosa's exploding bat.
"'Dude, I don't know anything about corked bats!' he sputtered.
"Why should he, after only 40 years in baseball."
- Sun-Times, March 10
Dusty as Don Rumsfeld
"[T]here's a spot and time for all of them. It's not a platoon. It's a situation of who I think is better suited that day to help us win - whether we need offense, speed, defense . . . You can read into it. [Walker] at this point is probably my primary second baseman. Then I have a secondary [in Hairston], and then secondary sometimes becomes primary."
Said Baker, in naming the left-handed hitting Todd Walker the starting second baseman for just the first two games of the season, in which the Cubs coincidentally face two tough right-handers in Aaron Harang and Bronson Arroyo, of the Cincinnati Reds.
- various reports, April 1
Dusty Should Know
"The start of last year wasn't easy because we had Sammy Sosa stuff and Steve Stone stuff, and that stuff was bad, and I'm here to tell you it was B.S. All of it."
- Sun-Times, April 2
Crazy Ozzie Once Again Shows He's Nuts
"But a part of me doesn't know if I will ever get respect. When Bobby says something, it's 'Mr. Bobby Cox.' When Ozzie says something, it's 'Oh, crazy Ozzie.' Tony says worse things than me, but it's 'Tony LaRussa.' I can say the same thing the same way that Tony or Bobby says something but because it comes out of their mouth, it's cool. Out of my mouth, 'This guy is nuts.'"
You Just Showed Why, Dusty
"I don't know why there's controversy," Baker says about the still open question of whether he'll get his contract renewed.
- Sun-Times, April 9
Ozzie Erupts
"And I hate it when people blame [steroid use] on players when some kids somewhere is doing steroids. It's not the players' fault. It's the goddamn parents' and coaches' fault."
[But don't blame the players who kids aspire to be.]
"And I hate former players talking shit about this. When I see Wally Joyner, Ken Caminiti and Jose Canseco talk about it, they make me puke. They're full of shit. You know why? Whatever happens in the clubhouse stays in the clubhouse. I see these former players talking shit about this game, and it's not right. Whatever you do is your own business. You've going to leave the game and then come back and say stuff in the papers or write stuff? I don't have respect for those guys."
[Because the clubhouse is a special place for overgrown children to indulge themselves without the prying eyes of the public or even the law.]
"If I wrote a book, it would be a nice book that tells the truth in the right way."
[That is, without the truth.]
"That was my best friend. He'll say, 'What's up, you child molester?' and I'll say, 'What's up, you fag?' That's how I've said Hi to him since 1985. Where I come from we don't judge by black or white or religion."
[But apparently sexual preference is fair game.]
"Every time the media second-guesses you, it's after something happens, not before."
[Paging Yogi Berra.]
- Playboy, May
- bracketed comments mine
Dusty and the Devil
"I've been delivered a bunch of times . . . I've seen a lot of stuff, that's why I know what's bad and what's good. I witnessed an exorcism once. About fifteen years ago. I was frightened. That let me know that it's real, know what I mean? . . . There's just a number of things that have happened in my life that let me know that what I believe in is real."
- The God Factor, Cathleen Falsani, Farrar, Straus and Giroux
Ozzie's Heart Condition
"Manager Ozzie Guillen was asked about the status of injured reliever Dustin Hermanson (back), who remains in Arizona for extended spring training.
"'I have a rule with my team,' Guillen said. 'If you are not on my 25-man roster, I care less what you do. When you put on a uniform, then you are my boy. I have too much to worry about with my club.'"
- Sun-Times, April 30
Ozzie Blows Smoke
A Venezuelan newspaper reported that White Sox pitcher Freddy Garcia tested positive for marijuana at the World Baseball Classic in March.
"Sox manager Ozzie Guillen, also a close friend of Garcia's and a fellow Venezuelan, steered clear of the situation. 'First, it's not a White Sox issue," Guillen said. 'It's between Freddy and baseball . . . If the case involved the White Sox, I'd be a part of that. But the case is not part of the Whtie Sox, so I could care less what they do.'"
Because who cares if one your players is a pothead.
- Sun-Times, May 2
Ozzie Teaches Civics, Civility Lessons
Ozzie speaks again about Freddy Garcia allegedly testing positive for marijuana in March at the World Baseball Classic.
"It's only one paper," Guillen said. "It doesn't bother [Garcia], but it bothers me. One newspaper, one guy, says he might. But nobody's got anything. Nobody. All of a sudden, one guy says, 'We think somebody told me.'
"It's a good thing it happened to Freddy and not to Ozzie Guillen because that man's going to be in big trouble. I will fly to Venezuela and kick his ass. You cannot print in the paper something you really do not know. I wish it happened in the United States because he'd be in jail right now.
"In Venezuela, we don't care. We take care of shit by hitting people. Nobody knows what's going on, Freddy, myself."
- Sun-Times, May 4
Baker Call For "New 'Z'" is Same Old 'B'
"Everybody would like the old [Zambrano] back, wouldn't they? Quite frankly, I wish the animated, demonstrative and angry Z returns. Because the calm Z ain't working."
But what about Zambrano's gestures of disgust when his teammates don't make plays?
"That part is out of control," Baker said. "That part is not good."
And doesn't showing emotion directed at an opponent just pump the opponent up?
"That helps an opponent, oh yeah," Baker said.
But aside from that, bring back the old Z.
- various reports, May 6
Poor Ozzie
"People who say he [signed with Philadelphia] because of the money, well, no shit! This is how we feed our families. It's just like a lawyer or doctor. You go where they pay you the most money." said Ozzie Guillen, after Cleveland fans booed former Indian Jim Thome. "You can't feed your family with a championship ring. You can't take your kid to a college, show them your ring and say, 'Can my kid go to this college?' They'll tell you, 'No! Let's see some money.'"
The 2006 minimum wage for major league baseball players is $327,000.
The 2005 average salary for major league baseball players was $2,476,589.
Each member of the Chicago White Sox received $324,532.72 for winning the World Series.
Officials will not reveal the value of the White Sox's championshp rings, but they are made of 14-karat yellow gold with a 14-karat white gold insert. Each ring also contains 95 diamonds.
- Sun-Times, Major League Baseball Players Association, Houston Chronicle, CBS2Chicago
Crosstown Classics
In preparation for the first interleague series of 2006 between the two Chicago teams, the Sun-Times brought back some classic Dusty & Ozzie quotes. Here are our favorites.
"Personally, I like to play in heat. Most Latin and minority people do. You don't find too many brothers from New Hampshire or Maine, right? We were brought over here because we could work in the heat - isn't that history?
"Your skin color is more conducive to heat than it is to the lighter-skinned people. I don't see brothers running around burnt. That's a fact. I'm not making this up. I'm not seeing some brothers walking around with some white stuff on their ears and noses."
- Dusty
"[Magglio Ordonez] is a piece of shit. He's another Venezuelan [undetermined expletive]. Fuck him. He thinks he's got an enemy? No, he's got a big one. He knows I can fuck him over in a lot of different ways.
"He better shut the fuck up and just play for the Detroit Tigers. Why do I have to go over and even apologize to him? Who the fuck is Magglio Ordonez? What did he ever do for me? He didn't do shit for me."
- Ozzie
Crosstown Classic: Ozzie Calls Dusty On His Enabling B.S.
"There were a lot of different opinions coming from the Sox clubhouse in the wake of the announced fines and suspensions from the [Barrett-Pierzynski] incident. The comment that seemed to baffle most in the organization, however, was Cubs manager Dusty Baker saying it was a cause-and-effect scenario with Barrett's action the effect.
"So the cause was me running him over cleanly at the plate?" Pierzynski was quoted as saying in the Sun-Times. "I really don't have a comment."
"Sox manager Ozzie Guillen understood Baker's intentions, but also found him to be hypocritical.
"I don't blame Dusty for saying that because he's trying to protect his players," Guillen was quoted as saying. "But there's a right way and a wrong way to protect your players. I think that's the wrong way to protect your players when (Baker) admitted that (A.J.) did the right thing. When you say something and then all of a sudden you say another thing, that's not fair."
- Sun-Times, May 27
Head Shot
The Cubs lost a bizarre extra-innings game to the Braves - who hit eight home runs for the day - when an infield fly bounced off Aramis Ramirez's head, allowing the eventual winning run to reach second base. "I have no excuses," Ramirez said. "I just missed the ball."
Dusty had excuses, though, extending to the wind gods.
"That was tough for Aramis," Baker said. "The ball was blowing around up there. That wind seems like it aided them more than it aided us."
- Tribune, May 29
Catching Flak
"Deceiving Stat: At least that was Baker's take on catcher Michael Barrett's six passed balls, two more than he had last season.
"'Some of these balls in my mind should be wild pitches,' Baker said. 'Some of our guys aren't that easy to catch.'"
- Sun-Times, May 31
Bake the Snake
"Corey Patterson's return to respectability in Baltimore (.291, seven homers, 20 RBI, 18 stolen bases) hasn't gone unnoticed in the Cubs' clubhouse. But when Baker was asked about his play, he was caught by surprise.
"'Corey?' Baker asked.
"Patterson.
"'Oh yeah,' he said. 'He called me a couple weeks ago to say hello and see what's going on. I'm happy for him because I was one of the guys that really believed in him a lot.'"
- Sun-Times, June 1
Baker Backtalk
"Dusty Baker insisted Friday that Zambrano was not angry with him [for being lifted for a pinch-hitter in the sixth inning], despite the perception Zambrano created," the Tribune and others reported.
"He was upset that we lost," Baker said. "I talked to him about it. I read some stuff that he was made that I took him out of the game. He said that wasn't the case at all."
Baker repeated that assertion to Joe Buck and Tim McCarver on the national Fox broadcast on Saturday. "I don't know where that came from," Baker said.
If Baker thinks the media makes this stuff up, he might want to establish a more honest relationship with his players. And if he's just trying to protect his players, he's lucky the press doesn't just out-and-out start calling him a liar in print.
Because it came from Zambrano.
"[A]n angry Zambrano said in his postgame interview that he was stopping himself from saying the wrong thing in the heat of the moment," Mike Kiley wrote in the Sun-Times. "He clearly indicated by that biting-the-tongue statement that he was upset with somebody rather than just the usual frustration of losing."
The Tribune's Paul Sullivan essentially wrote the same thing, allowing only that Zambrano's post-game temper tantrum was "seemingly" aimed at Baker. Sullivan was being careful, but he clearly wouldn't have written his story the way he did if he wasn't trying to tell us that Zambrano was pissed at Baker.
- June 3, various news reports
Position Wanted
"When Phil Nevin was acquired Wednesday, manager Dusty Baker called it a 'much-needed deal' for the Cubs.
"'We needed some right-handed sock, and he can play first base, third base, and I haven't seen him in the outfield, but we'll probably work him out there,' Baker said.
"Nevin hit a 410-foot home run Saturday but sat Sunday for the second time in three games. He isn't being considered for a corner outfield spot, and Aramis Ramirez is an everyday player at third, so Nevin will play first or sit.
"'We've only got so many spaces,' Baker said Sunday. 'You wish he played a number of positions.'"
-Tribune, June 5
Wood's Got Baker
"'[Wood] threw the ball pretty good,' Dusty Baker claimed.
"Not even Wood was buying his manager trying to cover for him. Told what Baker had said, Wood looked taken aback.
"'It usually is never really good when you go 3 2/3," Wood said sarcastically."

- Sun-Times, June 7
Carlos Wood
"If we have to go another direction for a short period of time, we are prepared to do that," Dusty Baker said, referring to the possibility that Kerry Wood would miss more starts. "We have a guy that has had some success so far in the big leagues."
Baker was referring to Carlos Marmol, who indeed has had success in the big leagues. He's never been scored upon. In all four innings in which he's appeared.
- Baker quote from Sun-Times, June 9
Ozzie the Headhunter
"After watching catcher A.J. Pierzynski get beaned by Rangers starter Vicente Padilla in boht the second and fourth innings, [Sean] Tracey was brought into the game in the seventh to face Hank Blalock.
"According to one Sox source, Tracey also entered the game with specific instructions. . . . Tracey did throw one inside pitch to Blalock, but then he simply pitched to the third baseman and got him out.
"That brought Sox manager Ozzie Guillen to the mound and sent Tracey to the dugout. The explanation offered by Guillen after the game was well thought-out but also a big smoke-screen. And while Guillen is never one to lie to the media, he also knows the unwritten rule of baseball that states a manager or player never can admit to throwing at an opposing player without serious repercussions from the league office.
"'I felt the thing with Tracey was he's not a mop-up,' Guillen said. 'H'es one of our prospects and shouldn't be in the game for mop-up time.'"
COMMENT: That's not lying to the media? Guillen ordered Tracy to throw at Blalock. When he acted honorably and didn't - Tracey could have ended Blalock's career for nothing Blalock was responsible for - Guillen pulled him. After all, mop-up time is the perfect time for a prospect.
"Guillen, however, was caught on camera screaming at someone in the dugout after removing Tracey. When the camera focused on Tracey, he was visibly upset and looked almost on the brink of tears. A Sox source said after the game that Tracey was informed he was being sent back down to Class AAA Charlotte.
"'Ozzie went nuts,' one source said. 'He had the ass, big-time.'"
COMMENT: I 've been a diehard baseball fan since childhood. But guess what? It's a game. Do you think maybe Ozzie and the rest of the spoiled, rich egomanics in the game take themselves a bit seriously? Despite the metaphors, Ozzie, you aren't a field general in a war. You are a baseball manager. Big frickin' whoop. You ordered that a rookie to possibly injure a veteran who had nothing to do with anything, and then traumatized the poor kid when he wouldn't.
I know all about unwritten rules and codes of honor. Usually they exist to protect criminals like brutal mobsters and brutalizing cops and sleazy pols.
The only one who acted with honor in this incident was Sean Tracey. And he got what honorable people get in this world: Stomped on.
UPDATE: Upon seeing video of this incident, it appears that indeed Tracey tried to hit Blalock with his first two pitches, though he obviously didn't do a very good job of it. On the other hand, it wasn't obvious enough for the ump to throw him out - and both benches had been warned. In any case, Ozzie is a bozo. Stand up like a man, Ozzie. Say it loud and clear: I ordered Tracey to hit Blalock. Explain to us the unwritten rules (unwritten for a reason). And take your punishment like a man.
- report from Sun-Times, June 15
Dusty In The Dumps
"I just want my team back some day soon. That's what I want as much as anything. I want my team back to see what I can do."
- various reports, June 19
Um, Dusty? This is your team. And we've seen what you can do with it.
ADDENDUM: "Guillen dislikes talking about injured players, and he respects that LaRussa has refused to use the loss of slugger Albert Pujols as an excuse."
- Tribune, June 20
Depends On The Meaning Of Underachieve
"Baker bristled, though, when the 'underachiever' label was put on his club.
"'No,' he said. 'They've played as good as they can play. Everybody wants to throw underachieve on something real quick. If they were underachieving, I'd tell them. I haven't told them that one yet.
"T'hey haven't performed as well as some of them can over a period of time. I can't say they underachieved.'"
- Sun-Times, June 20
The Homophobic Headhunter Hit Parade
"What a piece of shit he is. What a fucking fag."
- Ozzie Guillen, talking to reporters about Sun-Times columnist Jay Mariotti, June 20
"'I don't have anything against those people. In my country, you call someone something like that and it is not the same as it is in this country.'
"Guillen said that in Venezuela, that word is not a reference to a person's sexuality, but to his courage. He said he was saying that Mariotti is 'not man enough to meet me and talk about [things before writing].'
"He also said that he has gay friends, goes to WNBA games, went to the Madonna concert and plans to attend the Gay Games in Chicago.
"'I called that of this man [Mariotti],' he said. 'I'm not trying to hurt anybody [else].'''
- Sun-Times, June 21
"I should be suspended because I called one guy that?" Guillen asked. "I should have used another word. [MLB] can do whatever they want, but I'm not going to back up. I will apologize to the people I offended because I should have used another word."
- Tribune, June 22
The Ozzie Show Veers Toward Cancellation
Sox GM Ken Williams warns Ozzie that he is in danger. "If it continues on, the likelihood (goes up) that . . . maybe one day I'll have to walk into the office and deliver some bad news and announce a new manager," Williams said. "The simple fact is, we have seen this movie before."
Meanwhile, Ozzie continued to make an ass of himself. Regarding the sensitivity course that baseball commissioner Bud Selig ordered him to attend, Ozzie said: "I don't think I'll be going - I don't think that'll happen. I think the commissioner ordered that in order to calm things down, but obviously, to attend one of those, I'll have to take English lessons first."
"I'll do what I have to do, at least when I have time, but I don't think I'll take those sensitivity lessons.
"What class? What is it? Mr. Selig said I have to do something about this. I don't even know what he is saying . . . if they want me to do it, make sure it's after 12 o'clock. I don't get up until after 12 o'clock."
Williams and Sox chairman Jerry Reinsdorf straightened Ozzie out about that. He'll take the course.
Meanwhile, Ozzie continues to live under delusions of grandeur and ignorace.
"Jay, I think I made this guy a lot of money and he's famous. If not for Ozzie Guillen, no one would have heard of him," he said.
Um, Mariotti has been a Chicago columnist for 15 years. He's been drawing a lucrative salary for far longer than Ozzie, and in fact he may make a comparable amount of money.
- various reports through June 25
Angel In The Outfield
Who knew Angel Pagan was the missing piece for the Cubs this season?
"Asked before Saturday's game about finally getting his whole team back when Lee arrives, Baker pointed out Kerry Wood and Angel Pagan weren't back.
"'That's a big one,' Baker said of Wood. 'And plus, we miss Pagan too.'"
Pagan is rookie who made the team as a bench player. He was batting .263 in 19 at-bats and one RBI when he went on the disabled list early this years with a strained hamstring.
- Tribune, June 25
Youth-ish Movement
Dusty decides the Cubs are a team full of young prospects.
"[C]an the city and the organization and everybody wait for some of these kids to take their lumps? Look at Detroit. Those guys were taking their lumps big-time, and look where they are now. That's the question."
Um, what kids are you talking about Dusty? Juan Pierre? Aramis Ramirez? Your three veteran second-basemen? Glendon Rusch? The Michael Barrett with the 10-cent head? The Jacques Jones who quite possibly is the worst right-field arm in the game?
If only, Dusty. If only.
- quote from Tribune, June 25
Dusty's Horse Shit
"Give me the horses - and my horses stay healthy - and I'll win," Baker told reporters.
"In other words, for the $4 million the Cubs are paying Baker this season," writes the Sun-Times's Chris DeLuca, "he can succeed under the perfect set of circumstances. Who couldn't?"
And let's not gloss over the fact that Dusty Baker is making $4 million this year. Four million. Dollars. This year alone.
- June 27, Sun-Times et al
Ozzie Rumsfeld
" . . . like the guy from [ESPNdeportes.com] who said I didn't want to go [to sensitivity training]. I never told him that."
Jesus, Ozzie, you told everyone else, why pick on him? Tell us again about how you aren't a liar because an awful long list of people seem to keep misunderstanding you.
Prep Chef
"I do the best I can every day," Baker says. "Am I satisfied with the results? No. Am I satisfied with what I try to do as far as preparing my team to be ready to play? Yes."
Same day, Derrek Lee.
"'I don't understand it,' Lee said Monday of the team's lack of focus against the Twins. 'It's surprising. To me, it's just a matter of coming to the yard ready to play every day. I don't think we showed up yesterday and that's not really excusable."
- June 27, Sun-Times
Planet Baker
Dusty Baker is in classic form at the Crosstown Classic. To wit:

* "Cubs manager Dusty Baker seemed flabbergasted before the game that the Barrett-Pierzynski melee was still a story, along with speculation about what might happen in Round 2.
"'It's baseball,' Baker said. 'You guys act like this is the first fight ever in baseball. Shoot, when we were playing, we fought all the time. Just nobody got suspended. We had fights, and nobody even got kicked out. We fought Houston when I was on the Dodgers. We fought every week. It's just [now], something happens.'"
Um, right. On what planet, Dusty?
* "The Cubs activated outfielder Angel Pagan from the disabled list Friday . . . Baker said Pagan can spell Juan Pierre and Jacque Jones and can pinch-run and pinch-hit.
"'He's a valuable piece we've been missing, but very few people have talked about it,' Baker said."
The Cubs have also been toiling with their mail room intern, who is out with a hangnail. Baker said he won't have all his horses until the intern returns - and stays healthy. Only then can we judge his managerial skills.
* "Replays were inconclusive [on Juan Pierre's attempt to score on a Todd Walker grounder] on umpire MIke Reilly's call," the Tribune's Phil Rogers writes. "Apparently some people think Baker should have gone all Joe Mikulik on Reilly, as he was asked afterward why he didn't come out to argue.
"'I couldn't even see the play,' he said. 'From our dugout, [I] can't see home plate. I can't see first base. I can't see second.'
"Maybe that's how Baker can stand to keep coming to work. He sits where he can't see a lot of the game."
* "'The last two days [both losses] are good signs where we didn't roll over,' Juan Pierre said. 'Early in the season, we'd roll over and take the beating.
" There is bad news for Baker hidden in that message," the Sun-Times's MIke Kiley writes. "Where was he when the team was rolling over and taking a beating early on? A manager ultimately has to be responsible for how his team plays, and comments like that can be viewed as a sign that Baker hasn't been able to reach this group and get them to focus on what must be done."
* "Tony Womack was designated for assignment Friday," Kiley reports. "You have to ask yourself why manager Dusty Baker played Womack for a while at second rather than insert Phil Nevin at first and shuffle Todd Walker to second in Derrek Lee's absence. That seemed shortsighted of Baker at the time and more so now.
"Nevin still is here as a starting left fielder, and the Cubs could have had his power bat in the lineup even sooner after the trade with Texas on May 31 if Baker had identified the need to focus on him rather than Womack.
"Baker's inability to seize the opportunity to get Nevin some at-bats from the start will stand as one of his misjudgement this season at having a feel for putting the best team on the field."
Only compounded by Baker's statement the day before: "When have I had Michael [Barrett] and D-Lee in the lineup at the same time and Nevin and the rest of the guys?"
Now he's including Nevin in the expanding group of "missing" players that used to include just Lee, Kerry Wood and Mark Prior? And Barrett, who went missing only because he slugged a guy because he didn't know the rules ("I didn't have the ball, bitch!")? Oh, and don't forget Angel Pagan. He's an important missing piece too.
- June 30 and July 1 reports, Sun-Times and Tribune
Rolling Rock
"'We've just got to get over that first hump, the final out, and then we'll start rolling.' You've got to be kidding, Dusty. Start rolling? The Cubs are 29-51. It's over."
- Greg Couch, July 2
Tank Bank
"We ain't going to tank it," Baker says. "We don't know how to tank it."
Juan Pierre had just said: "Early in the season, we'd roll over and take the beating."
- July 2, various reports
Mr. Sensitivity
The sensitivity instructor suggested that Guillen be more polite.
"I don't need to be polite,' Guillen said. 'I need to speak better English.''
- from a Carol Slezak column, July 4
"No,'' Guillen said to the instructor. "I've been here 26 years. I know what every little word means to anybody. That's not an excuse."
- from the same column
The Ignorant Oz
In response to Kansas City Star writer Joe Posnanski ripping Guillen for picking mediocre pitcher Mark Redmond for the All-Star game instead of Mark Grudzielanek, Guillen said: "Tell the columnist from Kansas City when he knows anything about baseball, start writing about baseball."
Posnanski has twice been named the nation's best sports columnist by the Associated Press Sports Editors, as the Tribune's Teddy Greenstein pointed out. "But these days Guillen seems determined to stifle dissenssion," Greenstein wrote. "Disagree with him on something and it's clear you know nothing about baseball."
- Sun-Times and Tribune, July 5 and 6
Dude Ranch
"Piniella is fiery - the opposite of Baker's California laid-back appraoch. Piniella is no-nonsense. Baker is mostly nonsense."
- Chris DeLuca, July 6
Baked Whine
"In the last two years, we've had the team we wanted maybe one-third or one-quarter of the time. We haven't had the pleasure of having the team we put together."
- Sun-Times, July 7
Baker Briefly Gets It
"Baker was asked if he would like to tell Chicago fans to just hang with him and it will get better. 'They've been hearing that too long in Chicago. They've been hanging in for 100 years now. Nobody wants to hear it at this point.'"
Too bad now is the time to blow the whole thing up and start from scratch. And Baker isn't the right guy to do that. Watch him start Neifi Perez and Phil Nevin instead of giving Ryan Theriot and Matt Murton.
- Sun-Times, July 7
All-Star Idiot
Ever since spring training, Ozzie Guillen vowed to pack his All-Star roster with White Sox. And yet, he played the victim when complaints rolled in about his All-Star picks. "It's a funny thing about this," poor Ozzie said. "Every [All-Star] manager goes through this, and every time they pick it's fine. But Ozzie picks somebody, what's he doing?"
Ozzie also conveniently forgets that other All-Star managers, particularly Joe Torre, have been equally ripped for stocking the team with their own players.
- various reports, July 8
Dusty the Developer
Responding to suggestions that the Cubs play their prospects the rest of the way in order to build for the future, Baker said: "If that happens and we lose even more, are you going to hold that against my record, too? While you are developing?''
Because it's always about Dusty.
- various reports, July 9
Z Is For Ztupid
Cubs ace Carlos Zambrano, throwing a no-hitter through five innings, steals a base on his own on a very hot day. After pulling up with an awkward slide, Baker is spotted in the dugout kissing his cross. Yet after the game, Baker plays the Enabler. "This guy is a ballplayer, not just a pitcher," Baker said. "he's a runner, a hitter, a fielder. He's seen Maddux do it - not a bad guy to emulate. When I saw him get up, I was just hoping he wasn't hurt. Guys playing like that, you have no remorse about anything."
- July 16, various reports
Macho Man
"If Padilla hits somebody, believe me, we're going to do something about it," Ozzie rants. "You can count on that. I don't care if we're suspended for 100 years."
- various reports, July 20
Backing Barrett
"I don't think there's nothing wrong with that."

- Ozzie Guillen, about Barrett slugging A.J. Pierzynski, July 20
Weasel Hunter
"Now this is a bunch of little weasels' game."
- Ozzie, lamenting the lack of violence in baseball, July 21
Macho Macho Man
Ozzie screams at Jon Garland in the dugout after Garland throws behind a batter twice but fails to hit him.
"I'm a man of my word," Guillen explained after the game. "I said if something happens, we would retaliate. I have to protect my players. Unfortunately, Garland missed him a couple of times."
Greg Couch points out that "legendary Baltimore Orioles manager Earl Weaver used to tell his pitchers not to retaliate. He planned on being in a pennant race every year and didn't want to lose a cleanup hitter to a broken wrist that settled some dumb scores."
COMMENT: Why does Ozzie Guillen feel his manhood is constantly under threat?
- Sun-Times, July 24
Twist Tie
"[Chris] Widger said he was told that the team didn't like his game preparation this season, but manager Ozzie Guillen said that wasn't the message delivered to Widger when they gave him the news.
"'You can twist things a lot of different ways,' Guillen said. 'I remember clear what [general manager Ken Williams] said. He said, 'If you want to play the game for a couple more years, you have to prepare better.'
"'He thinks what was said was, 'You don't prepare yourself real well to play.'"
So you can see how Widger twisted things.
- Sun-Times, July 25
Sanitation Engineer
"People treat these guys like garbage," Guillen said of his 25 players.
- Sun-Times, July 26
Off Base
Detroit Tigers first-base coach Andy Van Slyke responds on Sporting News Radio to Ozzie Guillen's dugout tirade against Jon Garland for failing to plunk a Texas Ranger. "I probably would have punched him."
Guillen's response: "First base coach. Just make sure you pick the right helment at the right time."
Wonder how Harold Baines feels about that crack.
- Sun-Times, July 26
The List Grows
"[Mariano] Duncan, the Dodgers' first-base coach, criticized Guillen three weeks ago for a series of inflammatory comments, saying 'He's embarrassed every Latino player, coach and front-office person.'
"On Tuesday, Guillen said Duncan had called to apologize to him. But Duncan said Wednesday that no such call had taken place.
"'He's a liar,' Duncan said."
- July 27, Los Angeles Times
Delusional Dusty
"Dusty Baker made a stunning revelation before Friday's loss to Pittsburgh: The Cubs are still in the National league wild-card playoff race," the Tribune's Paul Sullivan reports.
"I look at it like we're still in it right now. I just haven't commented on it. But we still have action now," Baker said.
- Tribune, August 5
No Dusty in Team
"Cubs manager Dusty Baker said [Ronnie] Cedeno is capable of learning [second base] at the major-league level as opposed to being sent to the minors.
"'It wouldn't be fair to Ronny because he'd lose service time and money,' Baker said."
COMMENT: It's not as if the well-being of the team might take precedence over Ronny's service time and money - money which, by the way, comes from the fans paying for an inferior product.
- Tribune, August 6
Dusty's Departure
Maybe Dusty Baker is getting scared that Jim Hendry may actually offer to extend his contract. "I've got a choice, too, you know," Baker told reporters, indicating after months of telling us how badly he wants to stay in Chicago to finish the job that maybe he'll just head where he'll be more appreciated. "All I know is it seems a lot of people have gotten smarter and more knowledgeable than me in a short period of time - to others," Baker said, in a clear allusion to Joe Girardi.
Perhaps a lot of others have just won more games in a short period of time.
But Baker wasn't through.
"What happens if we get extremely hot?" he said, repeating an earlier claim that the Cubs are still in the wild-card race. "What do you want me to do? Say, 'It's over?' I don't believe that. I can only say what I believe . . . I know my chances are slim, but I don't know what's going to happen. Does anybody know?"
Which is why Hendry ought to dump Baker now. If he's playing for the wild-card instead of preparing this team for next year, he's doing a disservice to the organization, the players, and most importantly, the fans.
- various reports, August 10
Ozzie Idiocy Pt. 746
"Of more concern for the Twins, however, is the loss of lefty Francisco Liriano, whose elbow injury didn't seem to surprise Guillen. 'The kid's not a pitcher,' he said. 'He's a thrower.'"
COMMENT: The remarkable thing about Liriano, for anyone who has seen him this season, is that, particularly for a 22-year-old, what Guillen says is exactly not true. Perhaps that's why he was an All-Star and Cy Young candidate with a 12-3 record and a 2.19 ERA before going on the DL.
- Tribune, August 13
Delusional Dusty Pt. 593
"I'm not getting fired. If my contract expires, it just expires."
- Sun-Times, August 13
Poor Ozzie, the Bigotry Victim Who Doesn't Know His Own Ethnicity
"'We're cheating on the mound? Our pitching staff gets beat up once in awhile. [The other managers are] mad. they can't admit that a Latino kicked their ass . . .
"T'hat's why I don't get along with too many managers. Because they hate my fucking ass, because I don't kiss their ass, and I didn't kiss anyone's ass to get this job. They they have a Mexican win the World Series in two years. And they're saying he doesn't have experience, he never managed in baseball before. Well, too fucking bad.'
"When reminded that he is Venezuelan and not Mexican, Guillen paused.
"'What's the difference?' he said, laughing. 'No one know the difference anyway.'"
- Sun-Times, August 20
Ejecting Ozzie
"To eject the manager in the second inning of the game, you have to look yourself in the mirror and be a fucking professional," Guillen said.
Or maybe a manager in a playoff race ought to be the one to look himself in the mirror after getting himself ejected in the second inning - for arguing balls and strikes.
- various reports, August 23
Poor Poor Pitiful Ozzie I
Ozzie Guillen can't understand why everybody is down on the White Sox. "We have almost the same record as the Mets, and the Mets are the most unbelievable team, 'Boom-bah, wow, what a job they're doing.' We've got the same record they do, and we're a piece of shit."
"We haven't played well," said Jim Thome, the same day.
COMMENT: Further, aside from constantly playing the whining victim, Ozzie doesn't seem to grasp the difference between underachieving and overachieving.
- August 24, Sun-Times
Poor Poor Pitiful Ozzie II
"One of the best managers in baseball got thrown out 100 times: Bobby Cox. But Bobby Cox gets kicked out of the game, he's doing a good job. Ozzie gets kicked out of the game, and he's leaving the team by itself. That's what I have to deal with. I don't think I have a lot of umpires' respect."
COMMENT: I don't think you have a lot of anyone's respect, Ozzie. You have to command it, nto demand it. Constantly whining and threatening to quit, which you also did again, isn't the way to do that. Besides, everyone knows everyone is out to get you because you are a Latino.
- August 24, Sun-Times
Planet Ozzie
"Guillen called it a 'shame' that Cubs manager Dusty Baker had received racial hate mail, admitting that he has gotten similar e-mails at times."
"'I grew up in a different country and a different way,' Guillen said."
COMMENT: Because Venezuela is so well-known for being a country completely devoid of racism.
- Sun-Times, August 26
Ozzie in Wonderland I
"Ozzie Guillen said Pierzynski was within his rights to celebrate (by flipping his bat) his latest homer.
"'You get hit, you know you got hit on purpose and you hit a home run. You should pimp it,' Guillen said. 'That's part of the game. If it was me, I might have run around the bases carrying my bat.'"
COMMENT: I guess that's what Ozzie has meant all this time talking about "playing the game right."
- Tribune, August 28
Delusional Dusty Deluxe
"You can figure (a healthy Derrek Lee would) make up 10, 12, 15 games by himself."
And don't forget what a healthy Angel Pagan would have brought to this team as a fourth outfielder, Dusty says.
COMMENT: Go tell it to the Twins. Or the Yankees. Or any team that is poised to make the playoffs and has suffered through worse injuries than the Cubs. This is nauseating.
- Tribune, August 29
Delusional Dusty Deluxe II
"The Pirates entered their game Monday night against the Cubs one loss shy of ensuring their club-record 14th consecutive losing season. They would be only the sixth team in baseball history with such an extended stretch of sub-.500 play.
"But people don't look at things being [worse] elsewhere," Baker says. "Our fans] just look at what's bad for us."
COMMENT: Well, the Pirates did win the World Series in 1960, 1971, and 1979. It's hard to argue the Pirates franchise - or any franchise - is worse than the Cubs.
- Tribune, August 29
Delusional Dusty Deluxe III
"I love the thrill of winning, which is a big part of my life and a big part of America. Americans love winners."
COMMENT: But America loves the Cubs. And the Cubs are decidedly not winners.
COMMENT: As opposed to other countries, which tend to love losers.
- Sun-Times, August 29
Ozzie in Wonderland II
"According to Guillen, [Tampa Bay Devil Ray Delmon] Young stared into the White Sox' dugout before his last at-bat Tuesday, as if he was trying to send a message to the Sox manager for getting plunked in his first at-bat of the game.
"I don't play that game," Guillen said. "He looked into the dugout, and he looked at me . . . and you don't know me. I'm a little upset about it."
COMMENT: Maybe he was just pimping it, Ozzie. But then you don't play that game. (See Ozzie in Wonderland I).
- Sun-Times, August 31
All About Dusty
"The final month is to try to get victories and instill winning and take it into next year."
COMMENT: Trying to get victories at the expense of at-bats and pitching starts and the development of young players to take into next year is managerial malpractice.
- Tribune, September 1
Baker Off Base
"Earlier this week Dusty Baker once again baffled baseball fans with the following statement: 'On-base percentage is great if you can score runs and do something with that on-base percentage. Clogging up the bases isn't that great to me. The problem we have to address is the home run problem.'
"This view of baseball, coupled with his statement earlier that 'walks clog the bases,' makes it clear to Cubs fans that Baker understands nothing about how runs are scored or ballgames won."
- Julie DiCaro, letter to the Tribune, September 2
Dusty's Enabling Fault Lines
"The Cubs were dead last in the National League with a .245 average from the leadoff spot in 2005 and ranked next to last with a .299 on-base percentage from the top spot.
"The addition of Juan Pierre has moved them up to fourth in the league with a .289 leadoff average, but they're still only 11th with a leadoff on-base percentage of .333. That's because Pierre has only 32 walks in 143 games.
"Manager Dusty Baker said it's not all Pierre's fault. 'He's tried,' Baker said. 'You see him take a lot of pitches, but the umpires know, the league knows that he takes a lot of pitches, especially the first pitch, which a lot of times is a strike. It's hard to walk when you're 0-1 all the time. Good thing he's a two-strike hitter.'"
COMMENT: So it's not Pierre's fault that he takes a lot of first-pitch strikes?
- Tribune, September 12
Calendar Girl
"[Aramis Ramirez is] finishing strong and it came right on time for us."
COMMENT: Right on time for what, to get out of town with the last laugh?
- Sun-Times, September 19
Class Act
"Gullien said he would do what it takes to help third baseman Joe Crede win a Gold Glove, even if that means doing what he can to mess with the vote. Managers and coaches vote for the award but are not allowed to vote for their own players. Guillen, however, has a plan.
"'I'm going to vote for the worst guys on the field, make sure my guy is one point ahead,' Guillen said. 'I will do that. What's the guy that plays for Minnesota, the Latino guy? Batista? I will vote for him, just so Chavez don't get it.'"
- Sun-Times, September 21
God's Manager
"God told me to come here," Dusty Baker said. "And I just can't believe - my dying mother-in-law told me this, and I pray on it - that I was supposed to come here to leave under these circumstances."
COMMENT: The same God who told George W. Bush to go to war? That's a busy God. "War? Check. Dusty Baker's next assignment? Check." Does that mean God told Jim Hendry to hire Baker? Does that mean God favored Baker for this job over other candidates like Ken Macha, who is going to the playoffs with the A's? Or maybe God told Baker to come here to punish him and us.
- Tribune, September 29
Bye Bye Dusty
"I'm gone."
- Tribune, October 2
Posted by Beachwood Reporter at 12:03 AM | Permalink