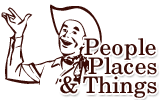 Cook County Land Bank To Demolish Structurally Sound 1924 Washington Park Bank Building Despite Promises, Community Input & Options To Save It
By Woodlawn Works
The Cook County Land Bank Authority selected a development partner Wednesday to demolish the historic 1924 Washington Park National Bank Building at the corner of 63rd Street and Cottage Grove.
Continue reading "Cook County Land Bank To Demolish Structurally Sound 1924 Washington Park Bank Building Despite Promises, Community Input & Options To Save It" »
Posted on March 20, 2019


By Sabeel Ahmed/GainPeace
Extra security, social media messaging and open houses.

Posted on March 16, 2019


By Mike Luce
Was it making a sound like, "Rattle, rattle, thunder, clatter, boom boom boom?"

Posted on March 14, 2019


By Sheerine Alemzadeh/Healing to Action
A worker-led public art exhibition detailing experiences of survival as part of a campaign to end gender-based violence in low-wage communities.

Posted on March 12, 2019

The nation's largest cheese, butter and yogurt competition is underway in Green Bay, with more entrants than ever.

Posted on March 7, 2019


By Charles Pignon/The Conversation
I am a plant physiologist at the University of Illinois at Urbana-Champaign . . .

Posted on March 5, 2019


By J.J. Tindall
Like the difference between the Great Plains and the Kettle Moraine.

Posted on March 4, 2019


Blue-Spotted Salamanders, Painted Turtles & Feral Children!
The largest gathering of Chicago's nature lovers rocked.

Posted on February 26, 2019


By J.J. Tindall
Apartment building acoustics prevail.

Posted on February 18, 2019


By AP
Thanks, Rahm. How did we miss out on this?

Posted on February 6, 2019


By Samuel Becher/The Conversation
Reading these agreements requires, on average, more than 14 years of education. They are as dense as academic articles.

Posted on February 5, 2019


By J.J. Tindall
Mission Accomplished.

Posted on February 4, 2019


By Sabeel Ahmed
It's also another excuse for neighbors to meet each other and strengthen the bonds of community.

Posted on January 30, 2019


By The Chicago Cultural Alliance
Investigating our relationship with everyday objects in context of neighborhood identity and our responsibility to creating and recreating it - revealing a much greater story about neighborhood identity, placemaking, and city life.

Posted on January 29, 2019


By The U.S. Department of Agriculture Food Safety and Inspection Service
From Chicago's Harvest Food Group.

Posted on January 25, 2019




MUSIC - DeRo, Hero.

TV - John Oliver Robocalls The FCC.

POLITICS - Steve Chapman's Misplaced Trust In Airlines.

SPORTS - Cubs Building A Mystery.

BOOKS - A College Admission Scam How-To.

PEOPLE PLACES & THINGS - Chicago's Muslims React To New Zealand.

---




Search The Beachwood Reporter




---

Subscribe To Our Newsletter

---